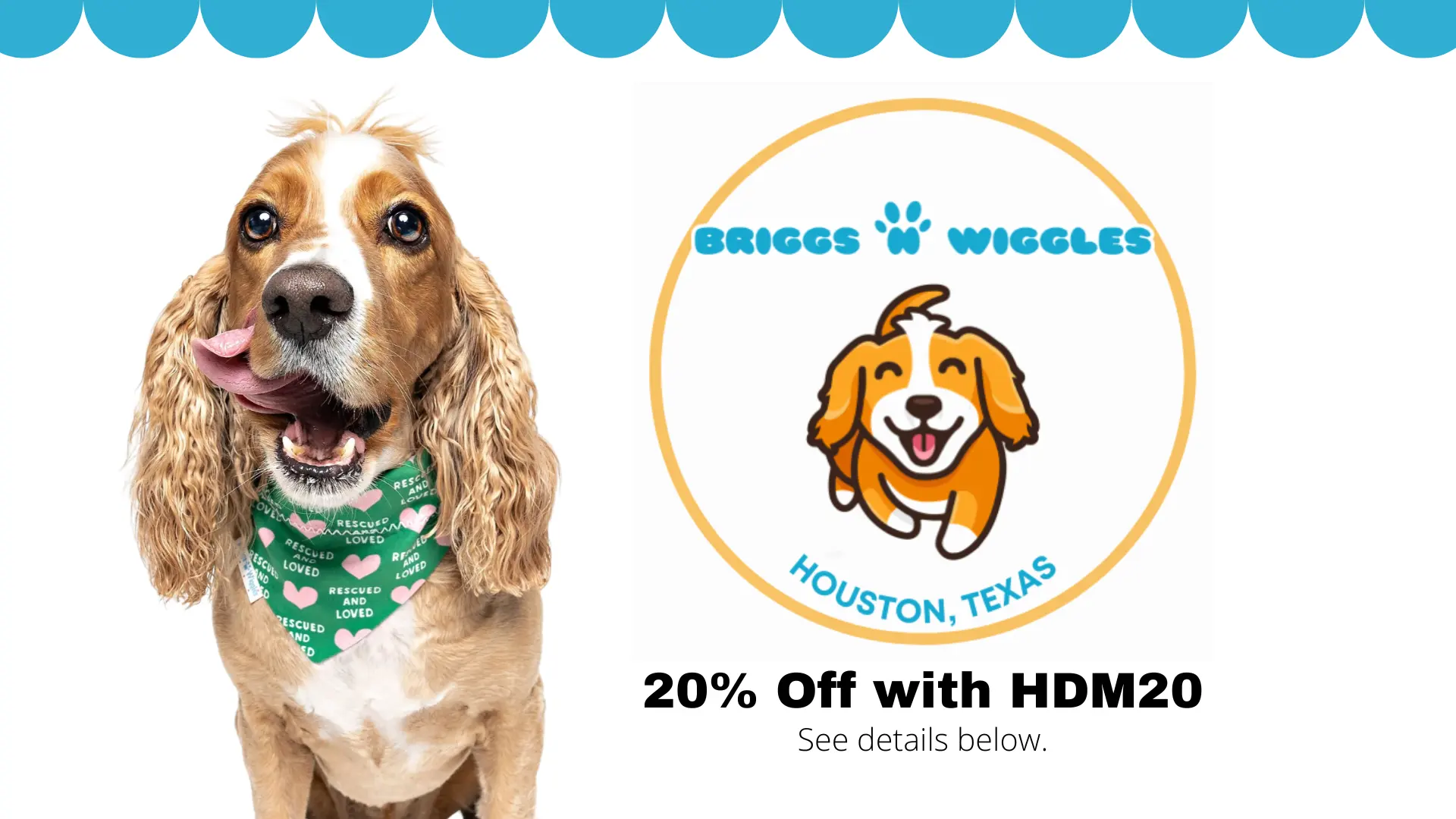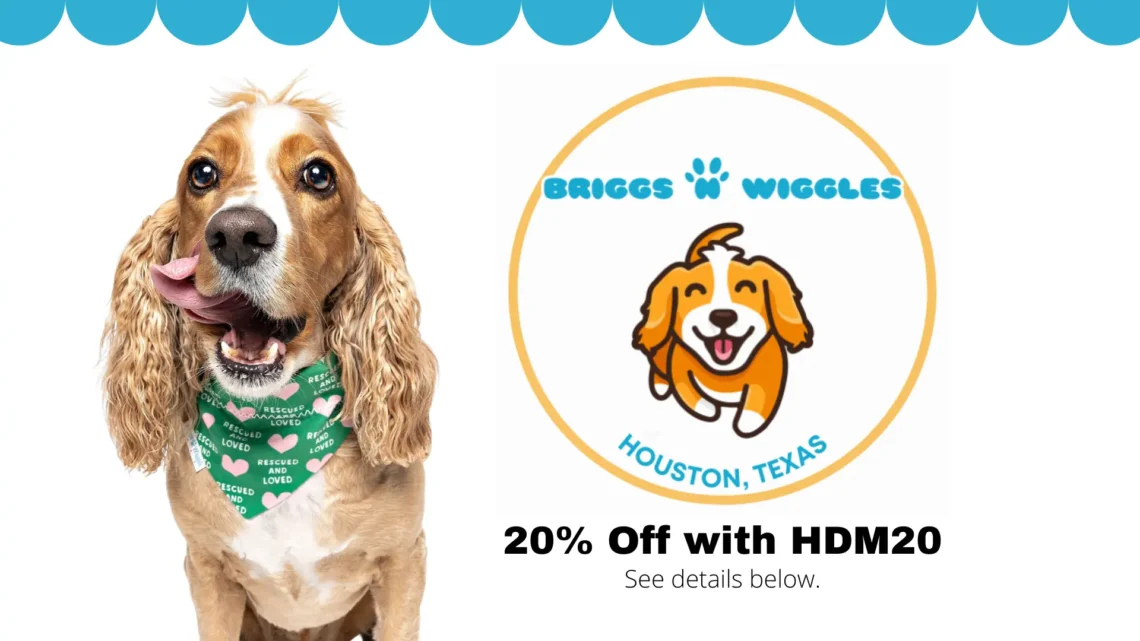 Briggs N Wiggles – 20% off Promo Code
You meet some of the nicest people and dogs in Houston! Tricia Hrapmann adopted her dog, Briggs, from a local shelter. She started making bandanas for him, and it soon expanded into a full time business!
Named after her dog's delightful little dance, Briggs N Wiggles makes reversible over-the-collar bandanas. Tricia even custom-designs her own fabrics.
Her new scrunchie bandana slips on easily and stays on, and is perfect for those that use a harness or martingale collar.
She also carries dog toys, treats, bows and bow ties, plus dog mom accessories.
Shop online to see all the merch!
Get 20% off your first online purchase of $20 or more with promo code HDM20. Promo code applied at check-out, one time use per customer.
Website: BriggsNWiggles.com
Facebook: BriggsnWiggles
Instagram: Briggsnwiggles3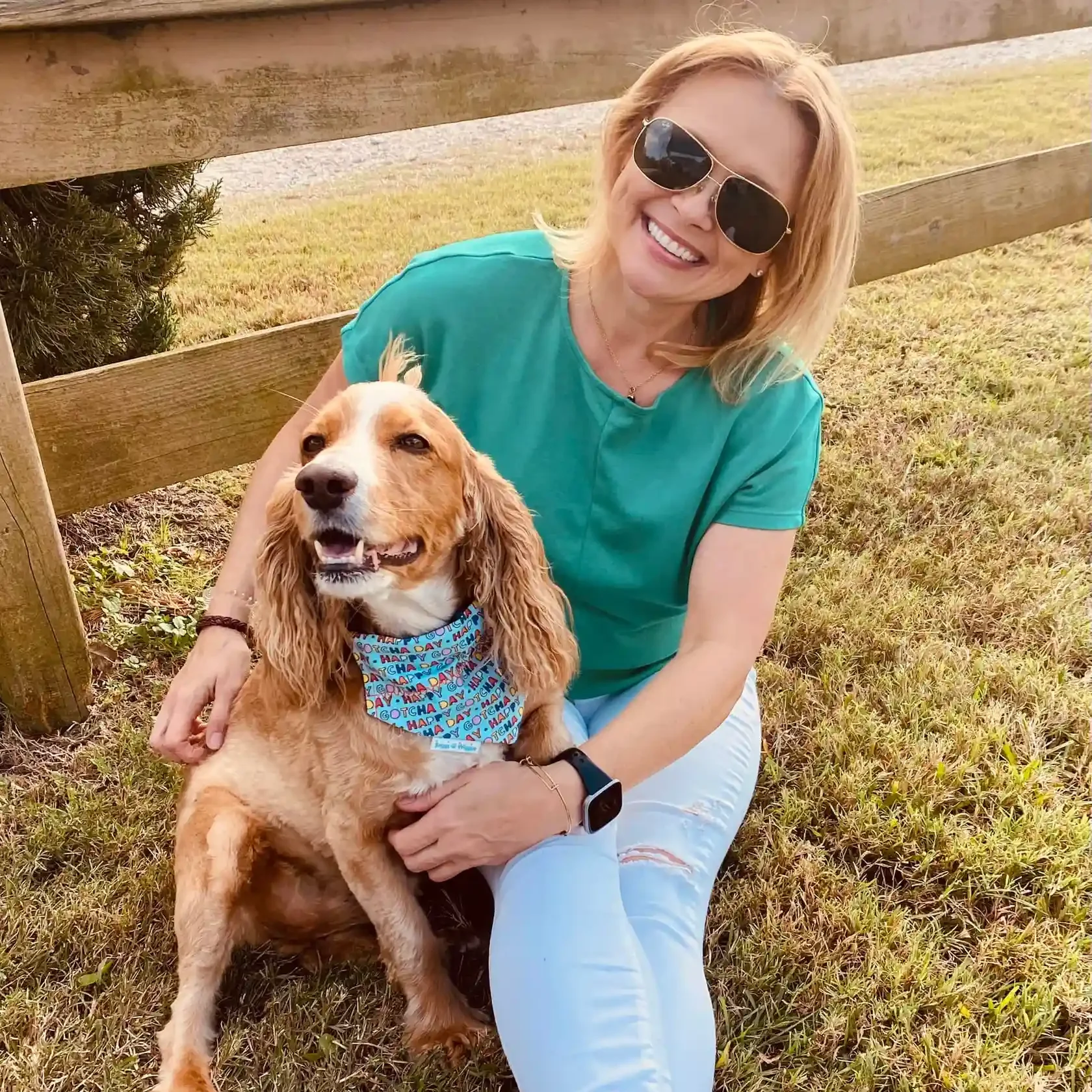 What kind of dog is Briggs? Briggs is part cocker spaniel, part golden retriever, a proud rescue dog with a silky coat and an adorable wiggle.