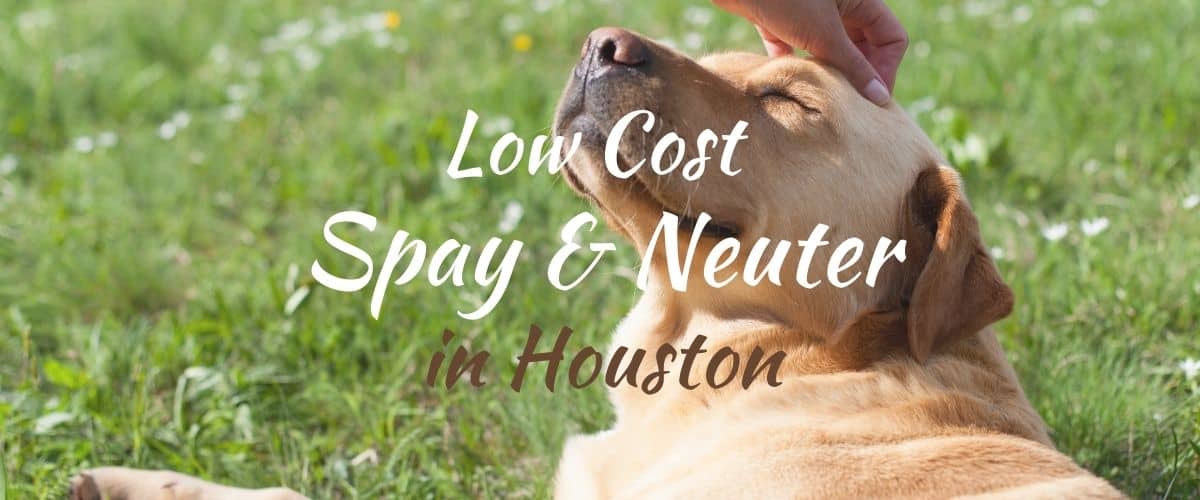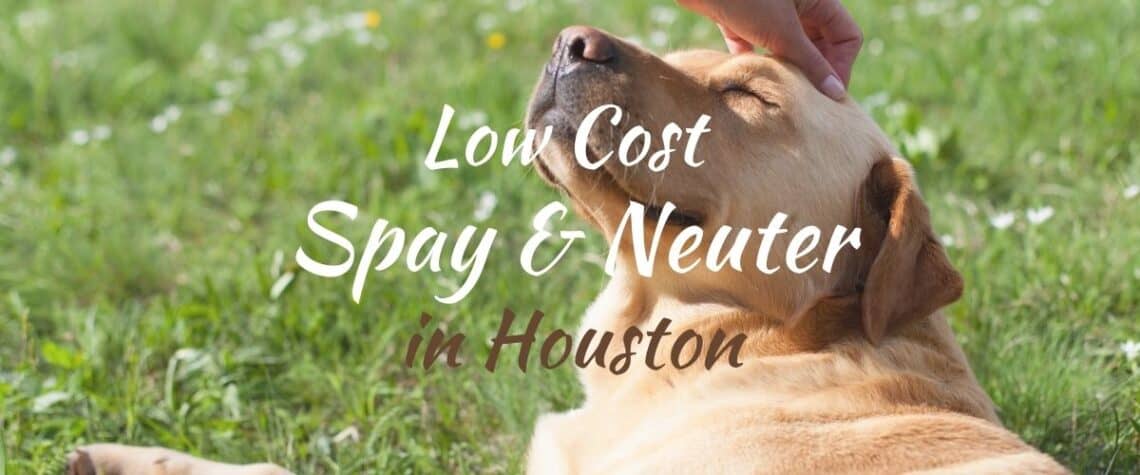 Low Cost Spay & Neuter in Houston
Spay and Neuter are the key to animal population control in Houston. But at a typical vet, this can be very expensive. If your dog does not have any special issues (such as chryptorchid testicles or fibroid tumors) that may require a specialist, try these low cost spay and neuter clinics in Houston.
— Clinics are listed alphabetically —
All Cats Veterinary Clinic. 9119 Stella Link Rd, Unit B Houston, TX 77025 (713) 664-2287
Animal Alliance of Galveston County. 1014 Bayou Rd La Marque, TX 77568. (409) 933-1600
Animal Friends of Washington County. 3901 Hwy 36 N Brenham, TX 77833 (979) 277-0400
Canfel Care Animal Hospital. 9211 West Rd Houston, TX 77064 (281) 477-3577
Emancipet – Houston East End. 910 S. Wayside Drive, Houston TX 77023 (713) 321-2713
Emancipet – Houston/Monroe. 8533 Gulf Freeway, Houston TX 77017 (713) 321-2713
Emancipet – Tidwell. 13830 NW Fwy Houston, TX, inside PetsMart at Tidwell & 290 713-321-2713
The Greater Good Low Cost Spay &Neuter. 1001 Dairy Ashford Rd, Houston, TX 77079 (281) 496-5983
Houston Humane Society Wellness Center. 14700 Almeda Rd. Houston, TX 77053 (713) 433-6421
Houston Spay Neuter. 7234 Wynnwood Houston TX 77008 (888)-410-7729
The KAAWS Clinic. 17259 Farm to Market Rd 529, Houston, TX 77095 (281) 200-2325
The Kaaws Clinic Humble. 21727 Aldine Westfield Rd, Humble, TX 77338 (281) 549-8717
Laurel's House. 7102 Cullen Blvd., Houston, Tx 77021 (281) 653-6176
Lighthouse Vet Clinic. 13440 University Blvd Sugar Land, TX  77479 (281) 207-9460
Lone Star Animal Welfare League "Fixing Montgomery County" program focused on low cost spay/neuter in that area. Call 713-304-2444 for information.
Long Drive Dog & Cat Hospital. 7327 Long Dr, Houston, TX 77087 (713) 643-0633
North Durham Animal Hospital. 2018 N Durham Dr., Houston, TX 77008 (713) 863-7387
Palm to Paws Surgery and Wellness Center. 5860 Westward, Houston, TX 77081 (713) 981 6031
Petworks Express. 11326 Westheimer Rd., Houston, TX 77077 (281) 870-0570
Pearland Canine Resource Center. 3939 Allen Road, Pearland (832) 637-7233
Rayford Animal Wellness Clinic. 606 Rayford Road, Ste F, Spring, TX (281) 541-7423
SNAP Spay-Neuter & Animal Wellness Clinic. 1801 Durham Dr, Houston, TX 77007 (713) 862-8001
The Rescue Vet Clinic 4800 W. 34th Street, Ste C-03, Houston TX 77092 (832) 510-9431
Westhollow Animal Hospital. 13664-A Westheimer, Houston TX 77077 (281) 531-9095
Texas Litter Control. 19333 Eastex Freeway, #230, Humble, Texas 77338 (281) 528-1238
Texas Litter Control. 586 Sawdust Road, Spring, TX 7738 (281) 528-1238
Texas Litter Control. 28439 Tomball Pkwy, Tomball, TX 77377 (281) 528-1238
Know a low cost spay and neuter clinic we need to add? Email rebeccag@ HoustonDogMom.com.
Houston Animal Shelters With Free or Low Cost Spay and Neuter
In addition to those listed above, you should check with your local animal control or shelter about free or low cost spay and neuter.
For example, both City of Houston BARC and Harris County's Harris County Pets Resource Center will regularly post spay/neuter days on their social media. To get one of these free or low cost spay and neuter appointments, you have to be quick to the phone! Follow them on Facebook to get alerts!
The Houston Humane Society also regularly hosts free spay/neuter programs.
Houston PetSet offers $20 Spay/Neuter for all City of Houston residents. What's the catch? If you show up for your appointment, you get your $20 deposit back. No show/no call? No money refunded.
The Empty Shelter Project Houston offers free spay and neuter for residents of Harris County and Houston. These events typically spay/neuter 400 animals in a single day and focus on lower income areas. Follow them on Facebook to find out about the next events and zip codes that are eligible.