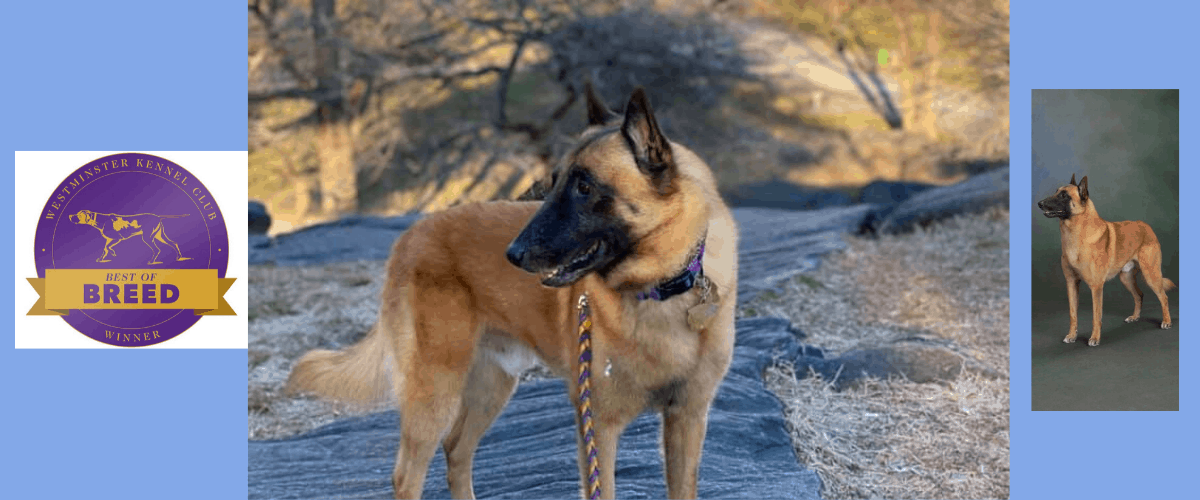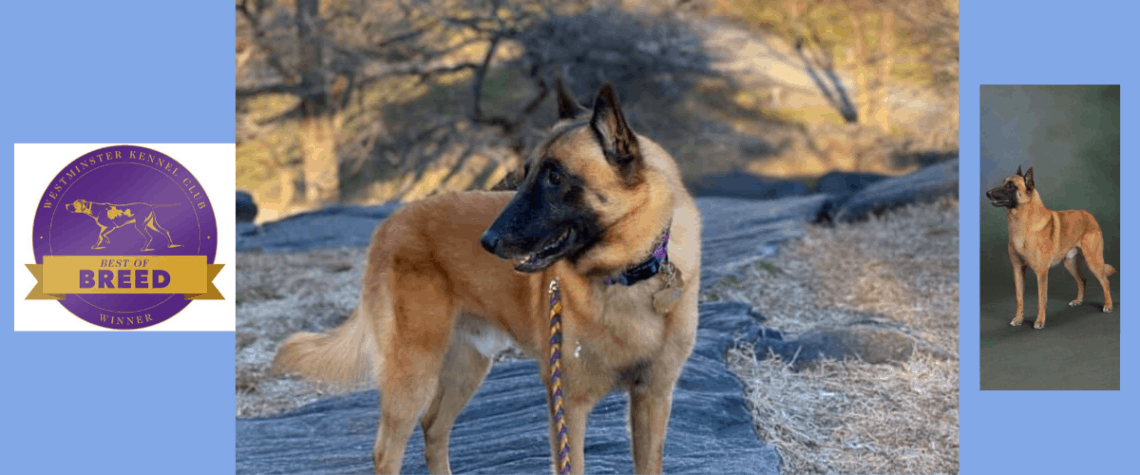 Houston Malinois Wins Best of Breed at Westminster Dog Show
Goliath, owned by Houston based attorney/mediator Pam Hoerster, rose to the top of the pack this year at Westminster Kennel Club Dog Show, capturing Best of Breed in the Belgian Malinois group.
Pam didn't start out intending to have a show dog.
In Spring 2016, Pam wanted a companion for her Belgian Malinois, Schatzi. But rather than getting a puppy, she was offered a dog in need of being rehomed.
Goliath was a five year old male with a French pedigree. He had been imported at age 6 months to be a stud dog. He'd had several homes during his first 5 years of life. During this time, he sired several stellar litters.
Pam researched his pedigree and took note of his reputable French breeder, Evy Vauroux Monnereau. Pam knew that Goli came from solid breeding and pedigree, and was the dog for her.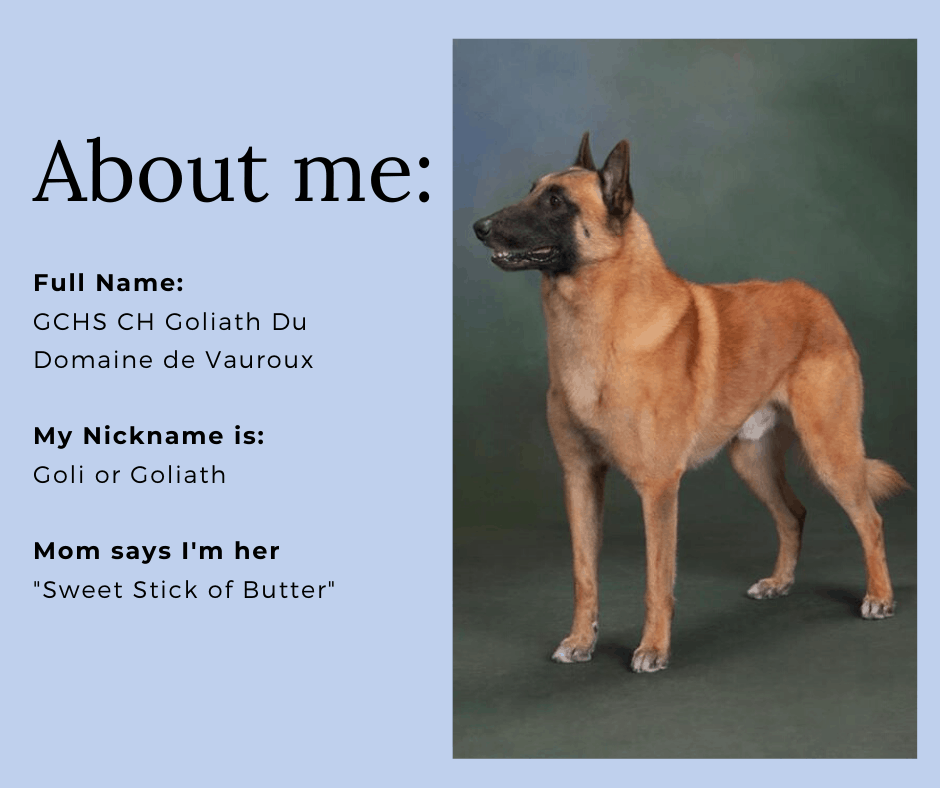 A New Chapter for Goliath
Goliath came home to Houston in July 2016. Pam worked to get him back to show condition. She soon matched him with reputable professional handlers to enter local competitions. Through her reintroduction of Goli to the show world, Pam wondered if he would be happier in showing if she was directly involved.
Professionally showing a dog is much like pair skating or synchronized swimming. If the pair aren't in sync, there is no magic.
By Fall of 2016, Pam had a decision to make. Either Goli was going to be a pet, or she would show him herself.
And when she joined him in the ring? He lit up. They began to become that synchronized team.
Goli had been purposefully bred to a specific breed standard, with attention to lineage, bloodlines and health. But Pam hadn't handled a dog of his caliber in the ring. Performance dogs are usually handled by professionals.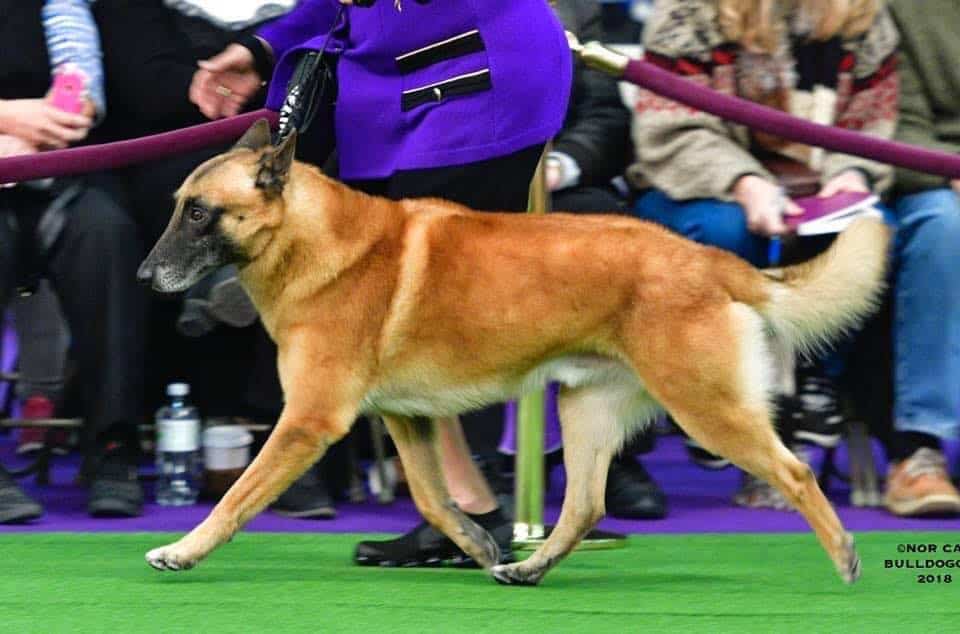 As an owner/handler, Pam immersed herself in learning, so she could match Goli's potential. She took classes, watched videos, and studied grooming and nutrition. But really what made the difference was the bond that the two developed.
Pam emphasizes that Goli is "a pet first, a performance dog second." She explains it this way. "He's happy in the show ring because he's emotionally and physically happy."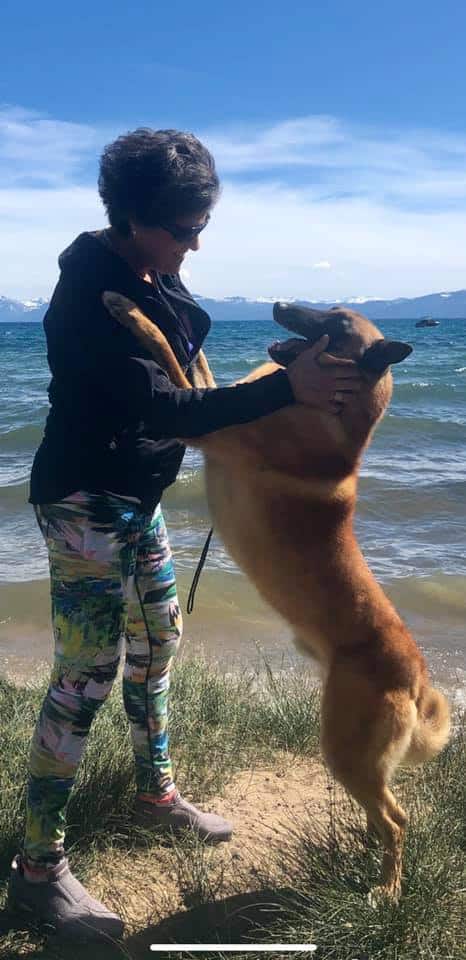 According to the AKC, that dedication is common for the breed. "The smart, confident and versatile Belgian Malinois is a world-class worker who forges an unbreakable bond with his human partner. To deny a Mal activity and the pleasure of your company is to deprive him of his very reason for being."
Winning at Westminster
For purposefully bred dogs like Goliath, Westminster is the Superbowl, Kentucky Derby and Indy 500 wrapped in one.
Westminster champions not only have to meet physical breed specifications, they need to have a great temperament as well. He is calm and confident, with a relaxed demeanor.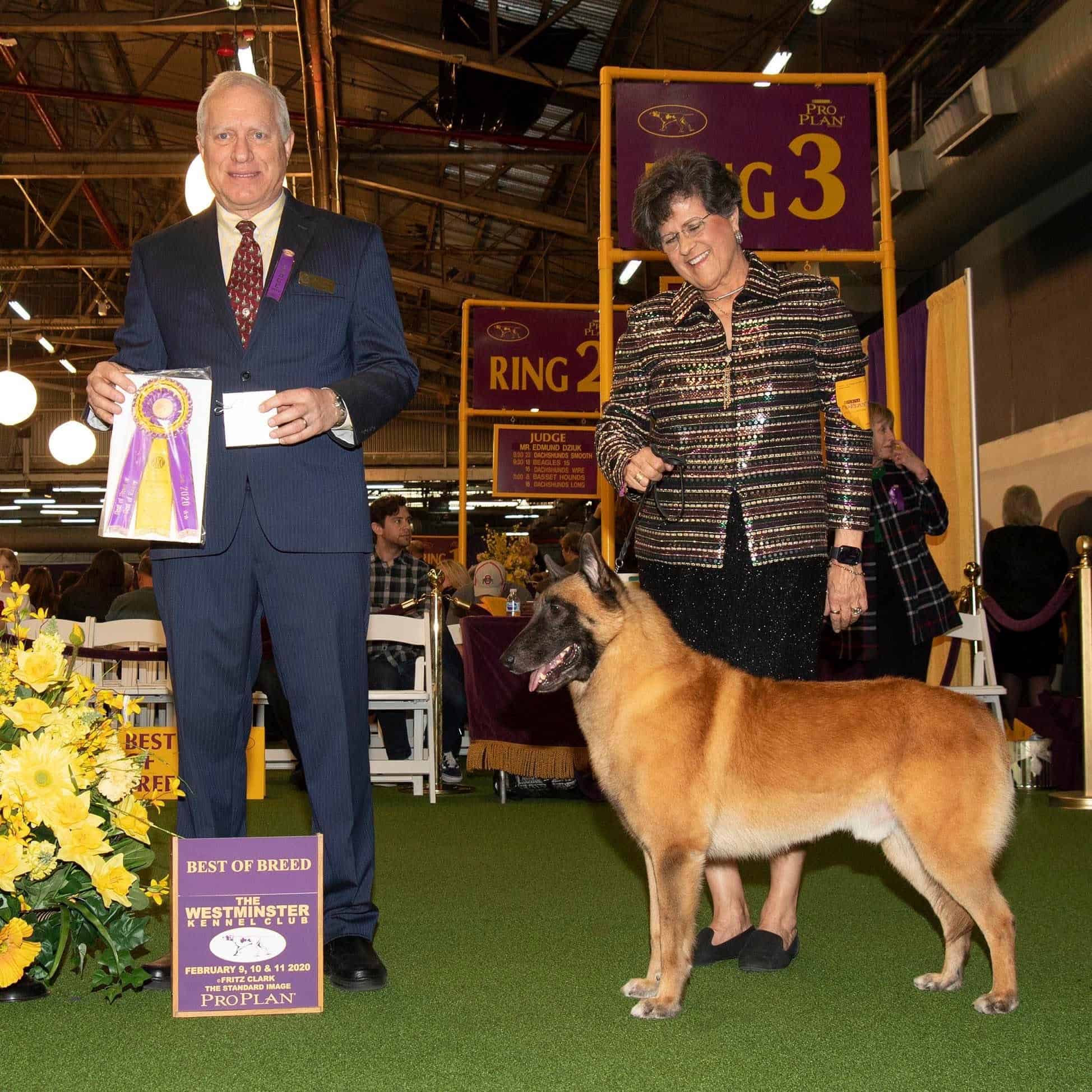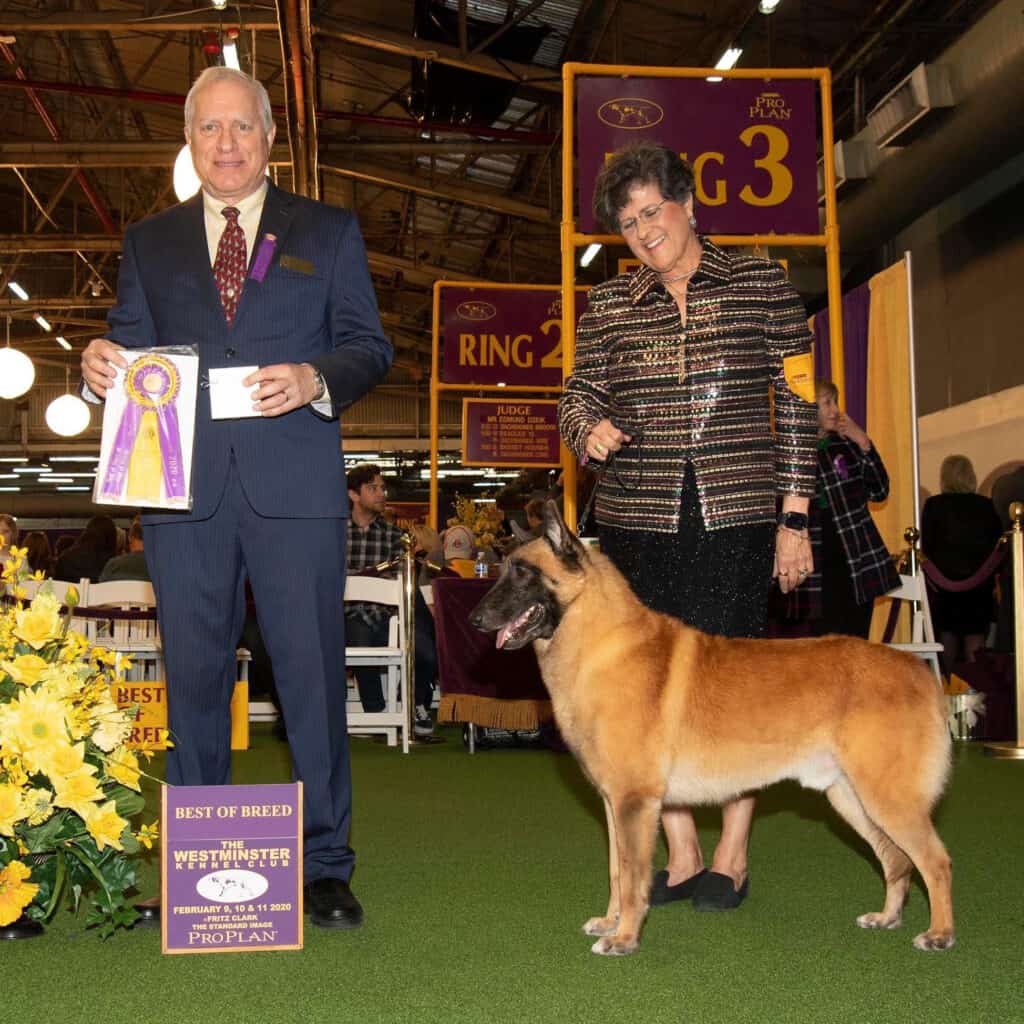 Fun fact: Goli was born in April 2011 and is almost 9 years old. At Westminster, he was twice as old as most other dogs in the competition ring.
We asked Pam about that moment when she and Goli won. "It was an amazing moment. There's nothing more exhilarating. Especially with so many Champions and Grand Champions in the ring."
"Belgians love as hard as they work, and work as hard as they love," said Pam. "Being a Belgian Malinois owner is very rewarding. I'll never have another breed."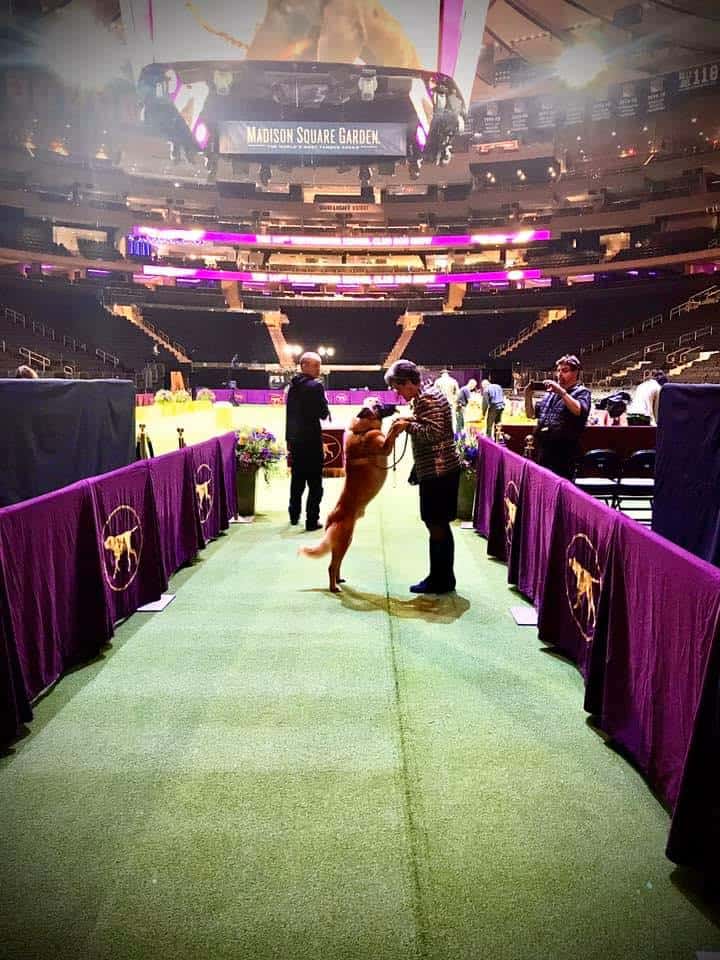 Interested in learning more about the Belgian Malinois breed? Visit the site of the American Belgian Malinois Rescue (rescue) or the American Belgian Malinois Club, the AKC official national parent club. The ABMC represents Belgian Malinois owners and breeders across the United States.
Watch Goliath in the ring during the Herding Group finals.
https://www.facebook.com/foxsports/videos/785650135180038/
All photos in this post courtesy of Pam Hoerster.