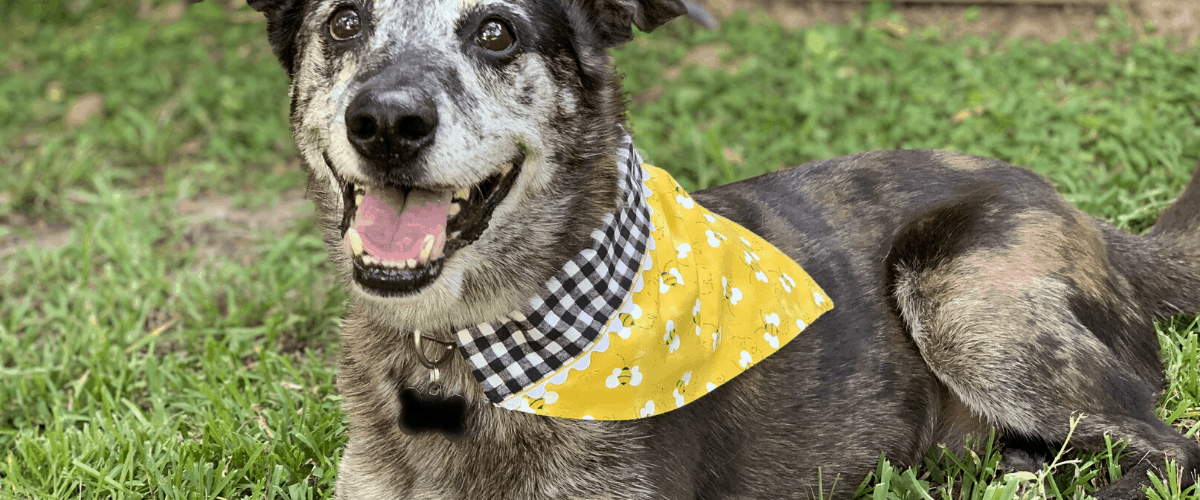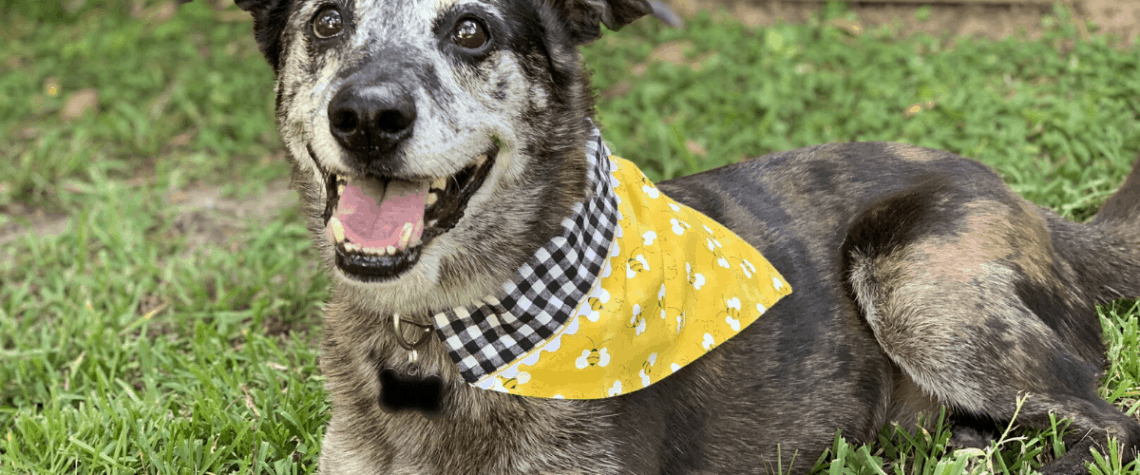 Bark N Bandanas – Dog Fashion Accessories!
I do not dress my dogs up. But when I saw these bandannas? Well let's just say I fell in love a little bit.
Rachel Radford started Bark N' Bandanas just over a year ago. Her mom made a cute sample and friends started asking about them. Soon, they were attending local doggie markets and were hooked!
The design is simple, but the care and quality that goes into this product makes it unique. Rather than tying a bandanna on your dog (which they can slip out of, and soon it's a toy or a rag), these have a cuff that your dogs collar slips right into. To the dog, it's nothing more than their regular collar. But you get pizzazz and style!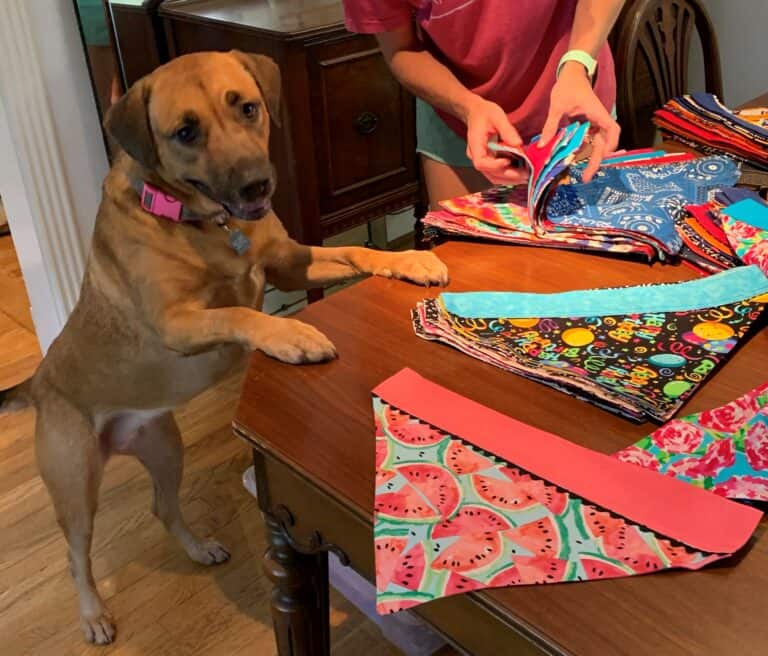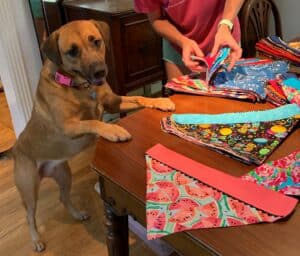 There are several design varieties. Some are made with the cuff in contrasting trim, others with bric-a-brac or fringe. They are machine washable and made out of sturdy cotton!
Popular themes include birthday, holiday, seasonal and sports teams.
After reviewing all the samples, Tammy liked the Lilly Pulitzer pink roses, while Doug went with a Texas theme.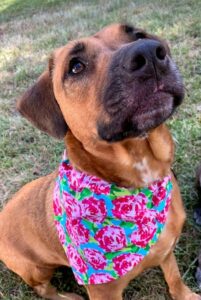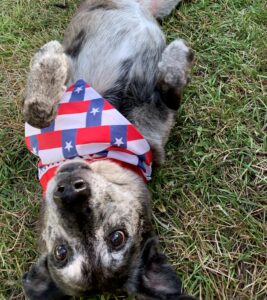 Later, they traded out for picnic bandannas, with Tammy sporting watermelon and Doug decked out in a yellow and black check with honeybees.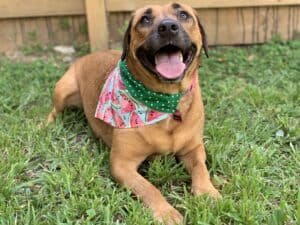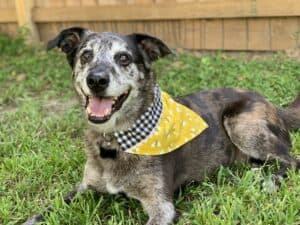 The bandannas come in extra small through extra large and are priced accordingly. Tammy is 70 lbs, and Doug is 55 lbs. I went with Large for both of them.
You can find Bark N' Bandanas at Houston Dog Pop (October 26), at Puppies for Breakfast, and at each month at Shop Local Market's Karbach Brewery and St. Arnold's events.
Website is on the way, but in the meantime, you can shop online at Etsy, Facebook and Instagram (all three are @barknbandanas).