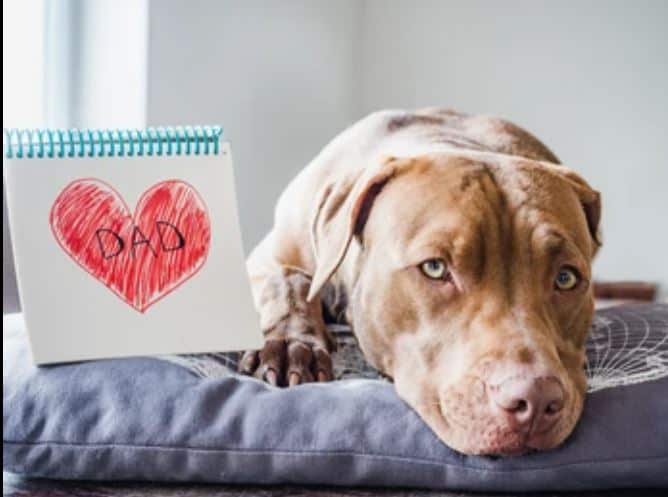 Best Father's Day Gifts from the Dog
Time for the other half of the equation. Dog dads! Hopefully if you have a dog dad in your life, they are the ones picking up the poop in the yard. If they are, reward them with a father's day gift from the dog!
Amazon has a great collection of Father's Day gifts for the Dog Dad. We checked there and other sites for this shopping guide.
Here's our list of Best Father's Day gifts from the dog.
9 Father's Day Gifts for the Dog Dad
Custom Dog Socks for the Dog Dad
I got these custom dog socks for my boyfriend for Christmas. They were such a big hit his kids stole them. So then I re-ordered! Great and silly gift.
Furbo Dog Camera
The Furbo Dog Camera lets you keep an eye on your dogs while you are away at work, and toss them treats if they are being a good boy or good girl. Hurry! Get it on Amazon, where they usually have a sale. I love my Furbo!
Best Father's Day Card From the Dog
My humor may not be for everyone. But this is hands down the best Father's Day card from the dog.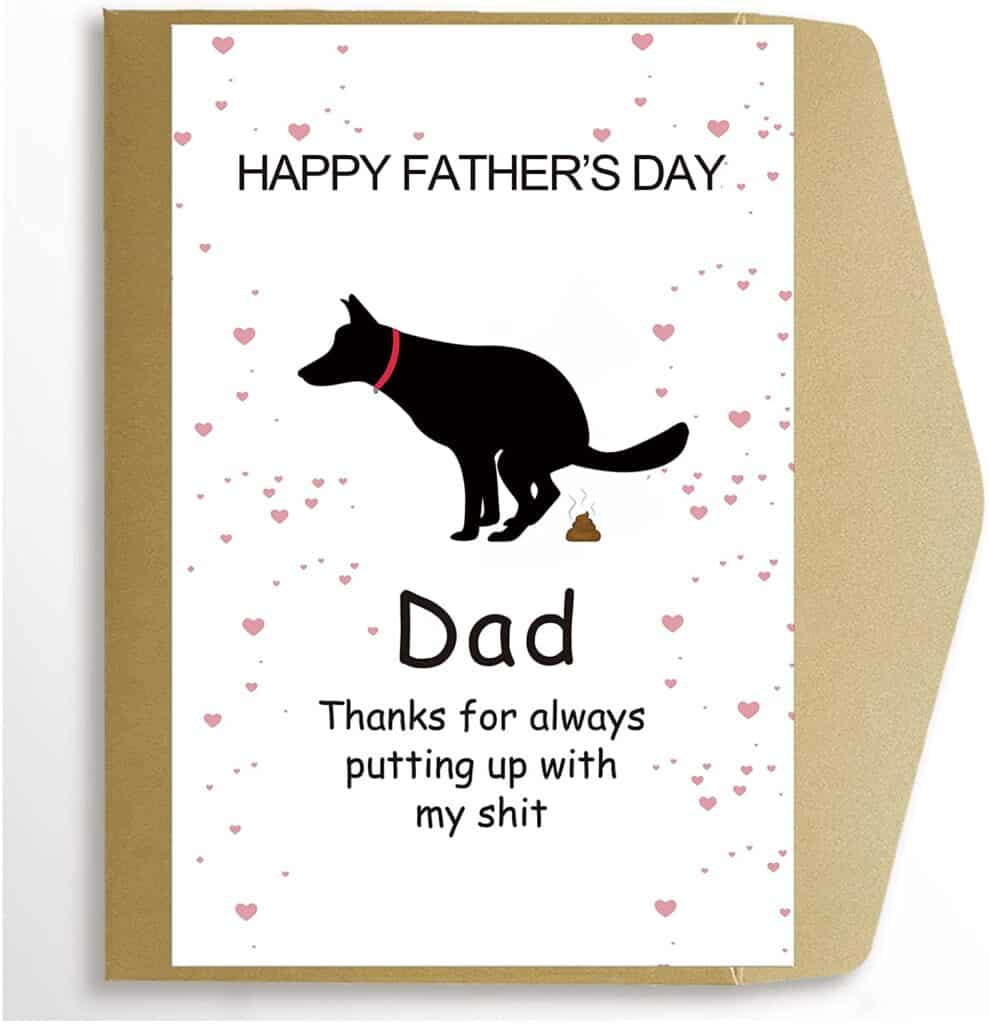 Dogfather Whiskey Glasses
If the dog dad in your life is a whiskey sipper, these etched whiskey glasses make a great gift.
Walky Dog Plus Bicycle Exerciser
Attach this to your bike and you'll get exercise while your dog runs alongside. The rigid bar keeps your dog at proper distance from the bike tires for safety.
Custom Gifts Supporting Local Dog Rescuer
Local League City dog rescuer Susan Hemmerich-Wetmore has a fabulous Etsy business creating custom jewelry. If you can come up with it, Susan can do it. Below is an example of dog tags, but she can do key chains or anything else your heart desires.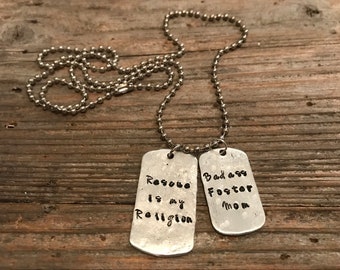 Best Dog Dad T-Shirt
Or let your dog dad show his rockin' dog dad bod in this t-shirt!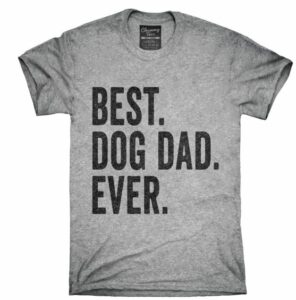 Whistle GPS Dog Tracker
Is the dog dad in your home a tech guy? And your dog an escape artist? The Whistle GPS Dog Tracker is the perfect gift. Simply attach to your pet's collar — you'll be able to locate them in minutes and track their daily activity on your phone.
Track your pet nationwide on the AT&T cellular network
Location alerts by email, app and text
Activity & rest monitoring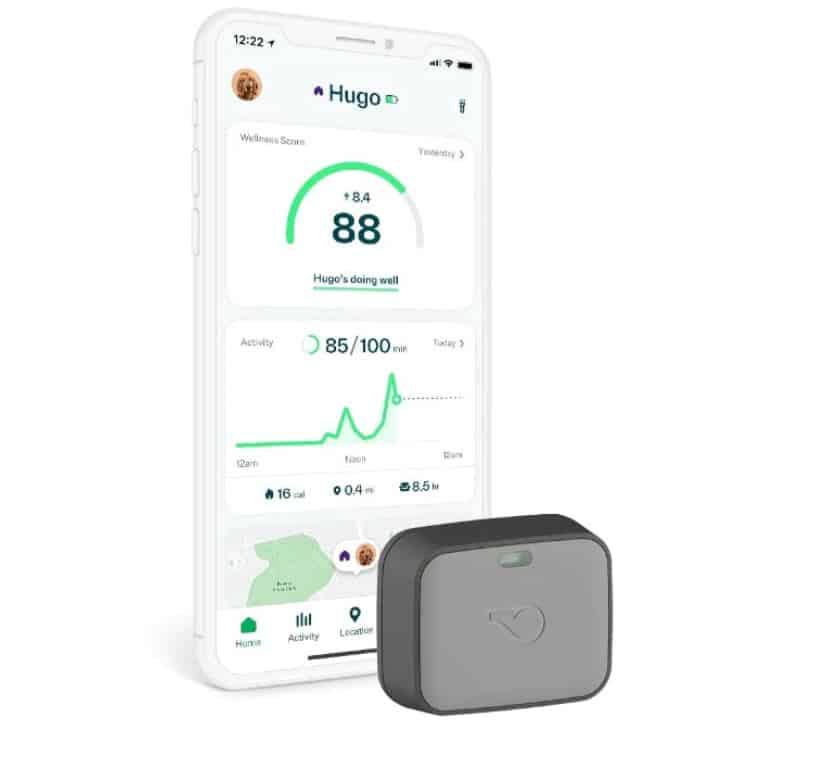 Best Pooper Scooper
And if your Dog Dad truly is the one that handles the dog duty (or doody), this one makes it easy to bag the gold nuggets in your back yard without breaking your back. This dog pooper scooper is a perfect gift from the dog, for the one that takes care of the business. Literally.
HoustonDogMom.com is an Amazon affiliate. We may make a commission if you purchase using one of our links.