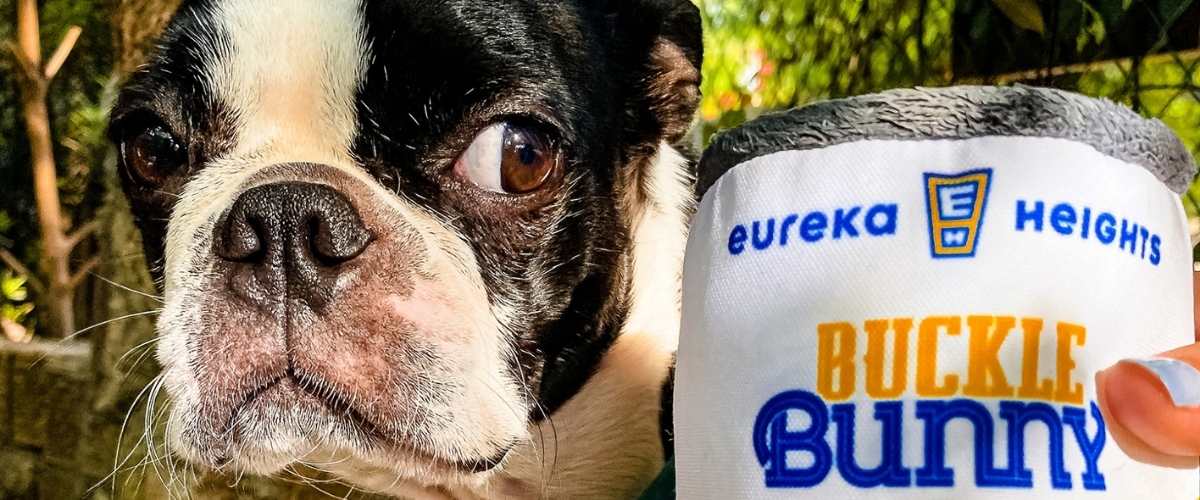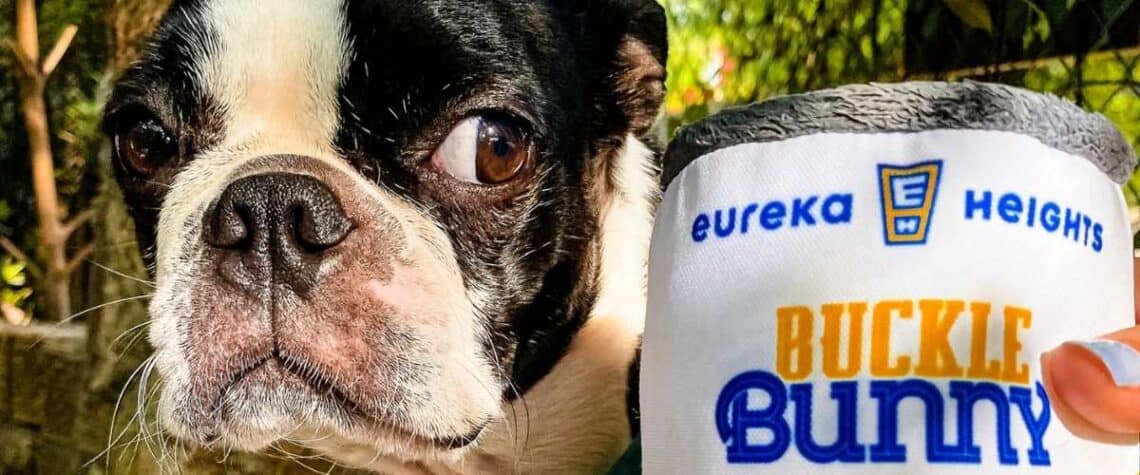 Dog Friendly Breweries in Houston
Houston has a happening brewery scene. And we have a lot of dogs and dog lovers here. So of course many of the best breweries in Houston also allow dogs! Here's our run-down of the best dog-friendly breweries in Houston.
Best Dog Friendly Breweries in Houston
In compiling this list of the best dog friendly breweries in Houston, we first developed a list of the breweries in Houston. Then we looked at reviews, social media posts and in some cases, in person visits to get the lay of the land. Hey. We're willing to make the sacrifice for you, our readers. Bottoms up!
This female-owned and family-operated nano-brewery has a spacious outside area with picnic tables where dogs are welcome. It has a great laid back atmosphere. Open Thursday – Saturday. 1348 Cedar Post Lane, Houston.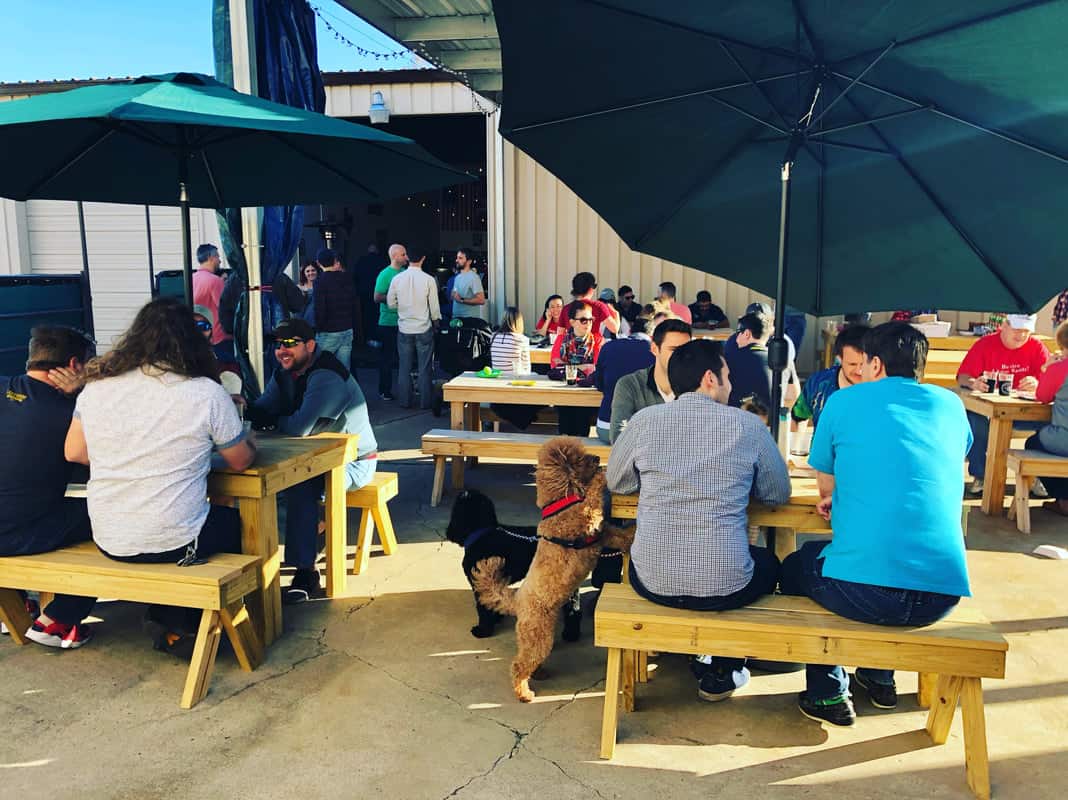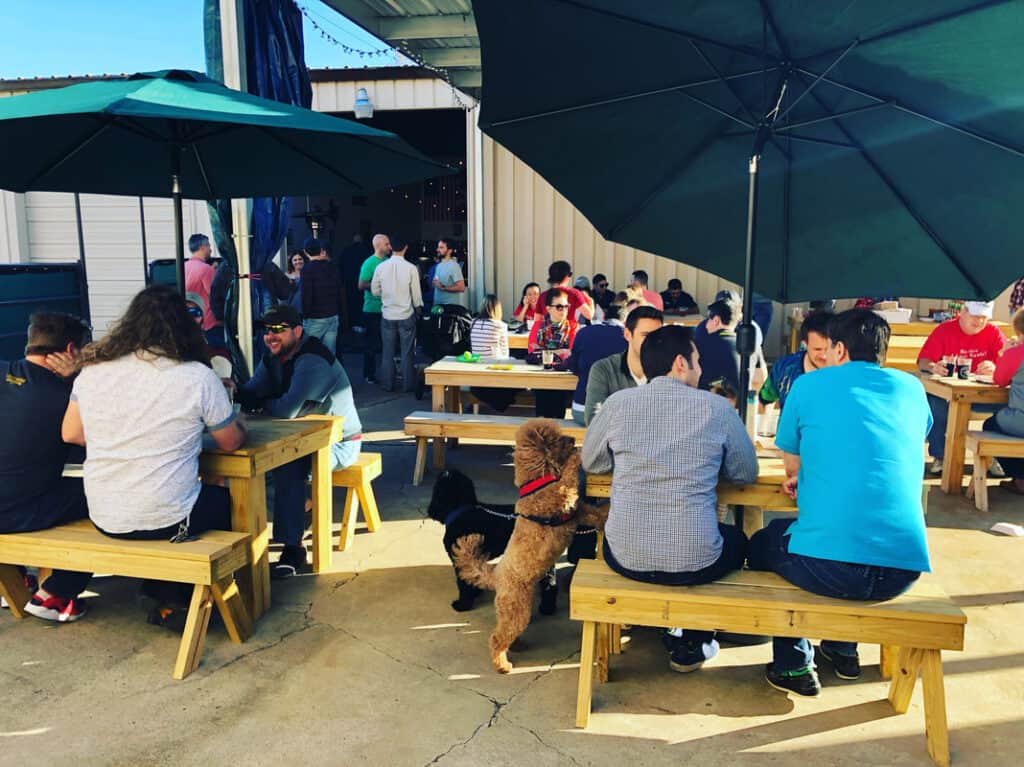 Don't let the unassuming exterior deceive you. Inside this end-cap warehouse space, you'll find an array of out of this world beers. Located across from B&W Meat Market (look for the large fiberglass bull), Astral has a dog friendly patio out front. And well behaved dogs can sit inside too. Food trucks in the parking lot complete the experience. 4816 N. Shepherd Drive Houston.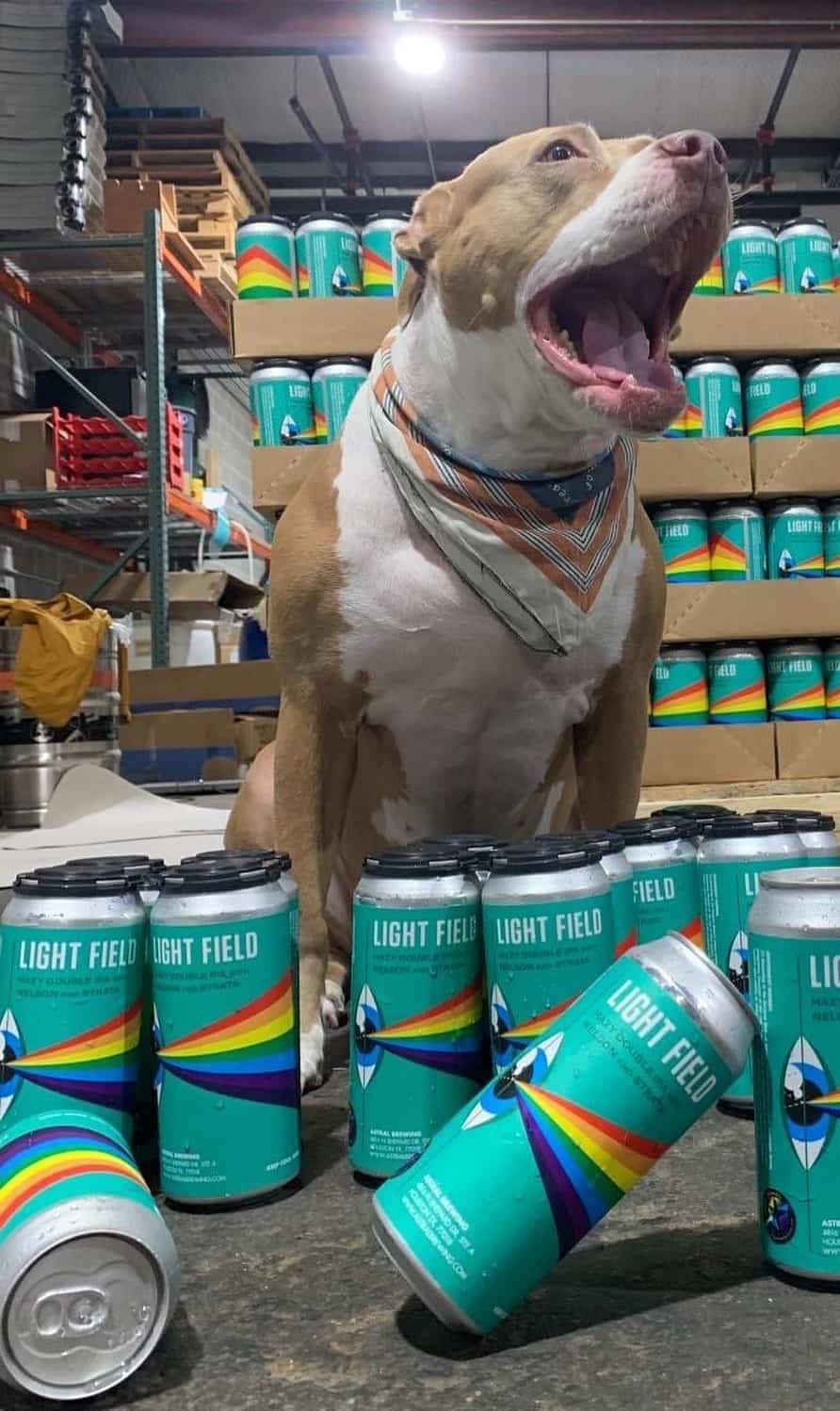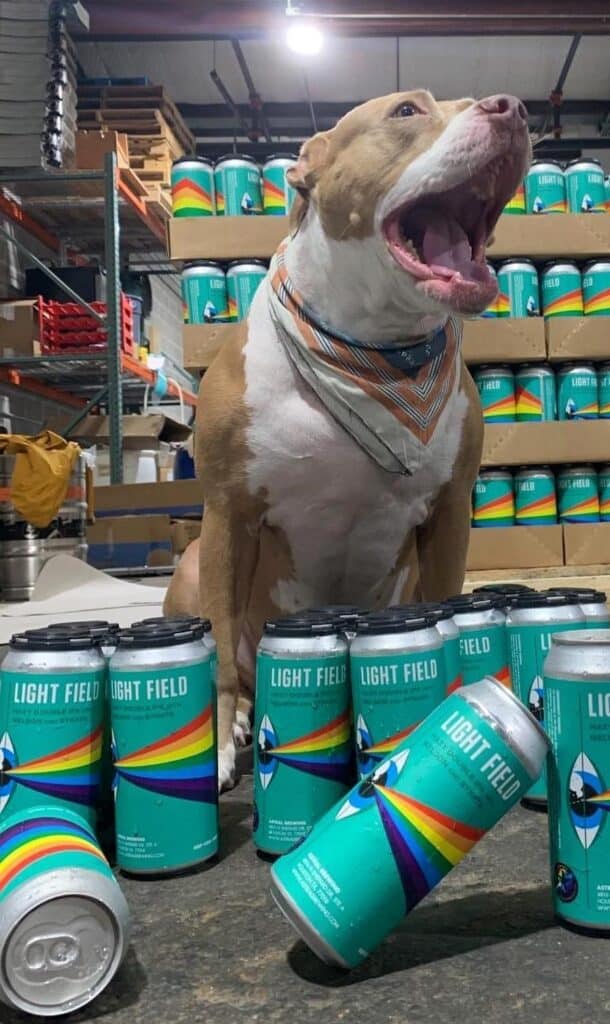 Is Baileson Brewing Company dog friendly? One look at their logo featuring the outline of two dogs and you'll know the answer. Baileson markets itself as "man's other best friend." They're a husband and wife team whose dogs are featured in the logo. And if you ask nicely, you can even get some homemade dog treats made with spent grain from their mash. 2322 Bissonett Street, Houston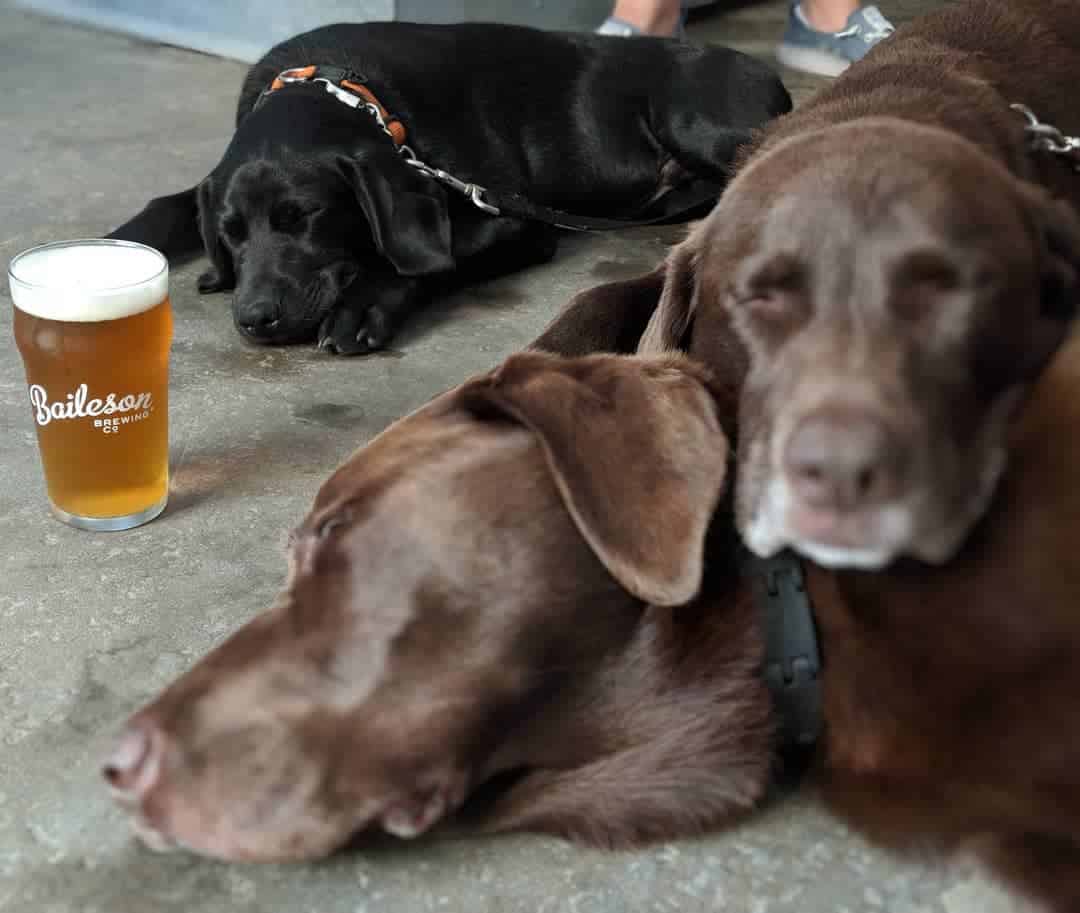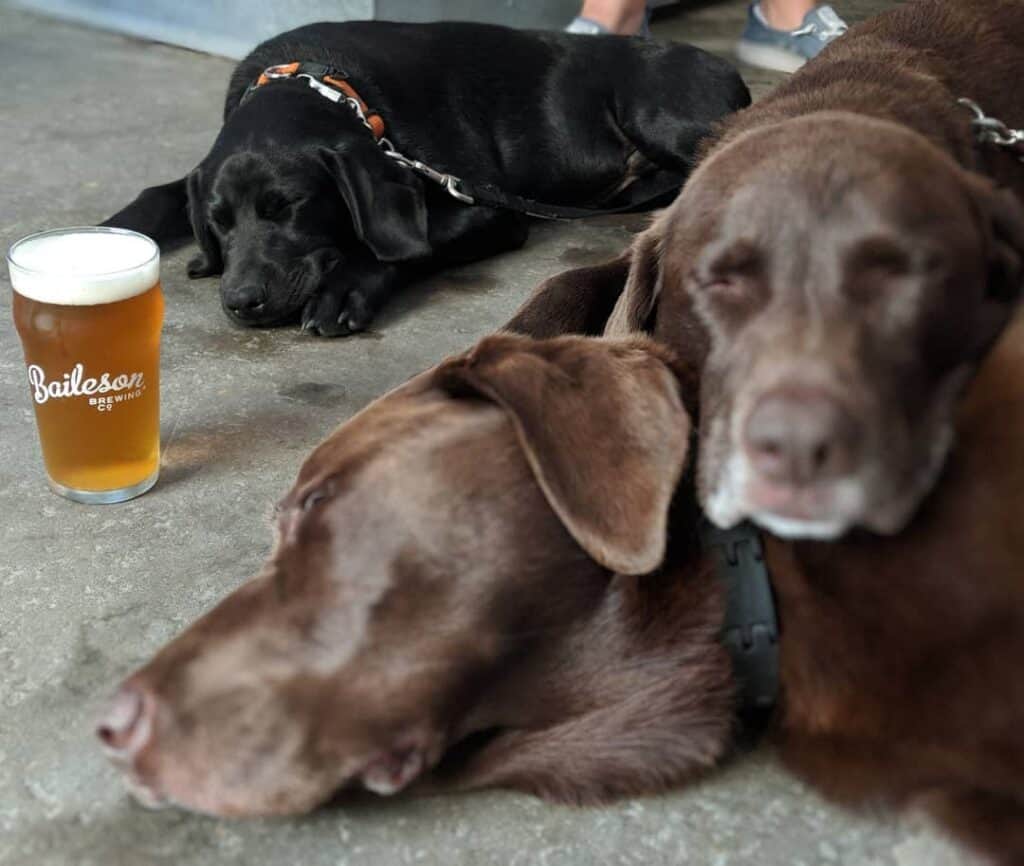 One of the more established breweries in Houston, 8th Wonder has a huge dog friendly brewery back yard. Great beer, music, and a frequent location of dog events. Plus it's the home of the well known and often photographed "We ❤️ Houston" sculpture. Go snap some pix and enjoy a brew with your downtown view. 2202 Dallas Street, Houston.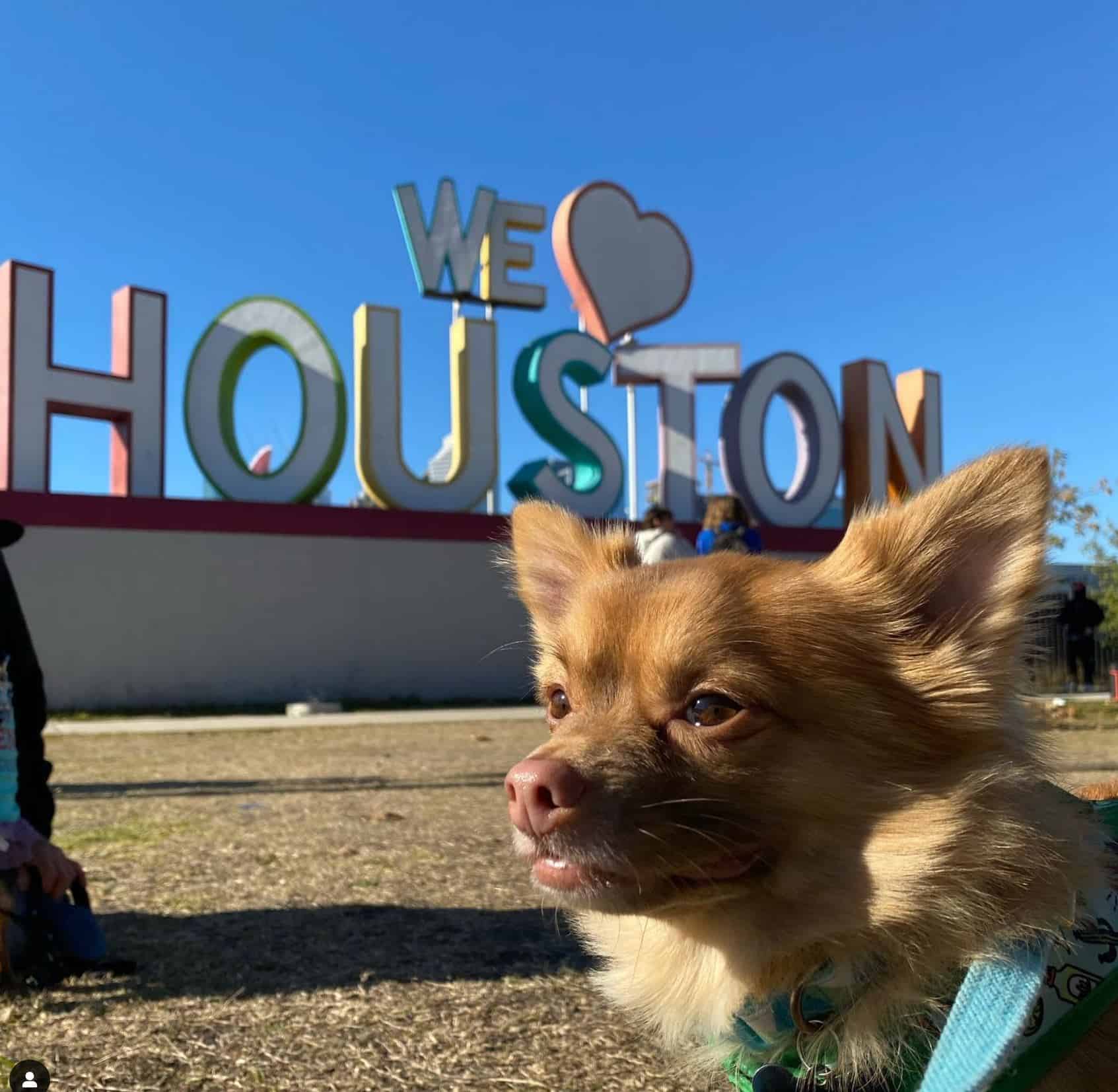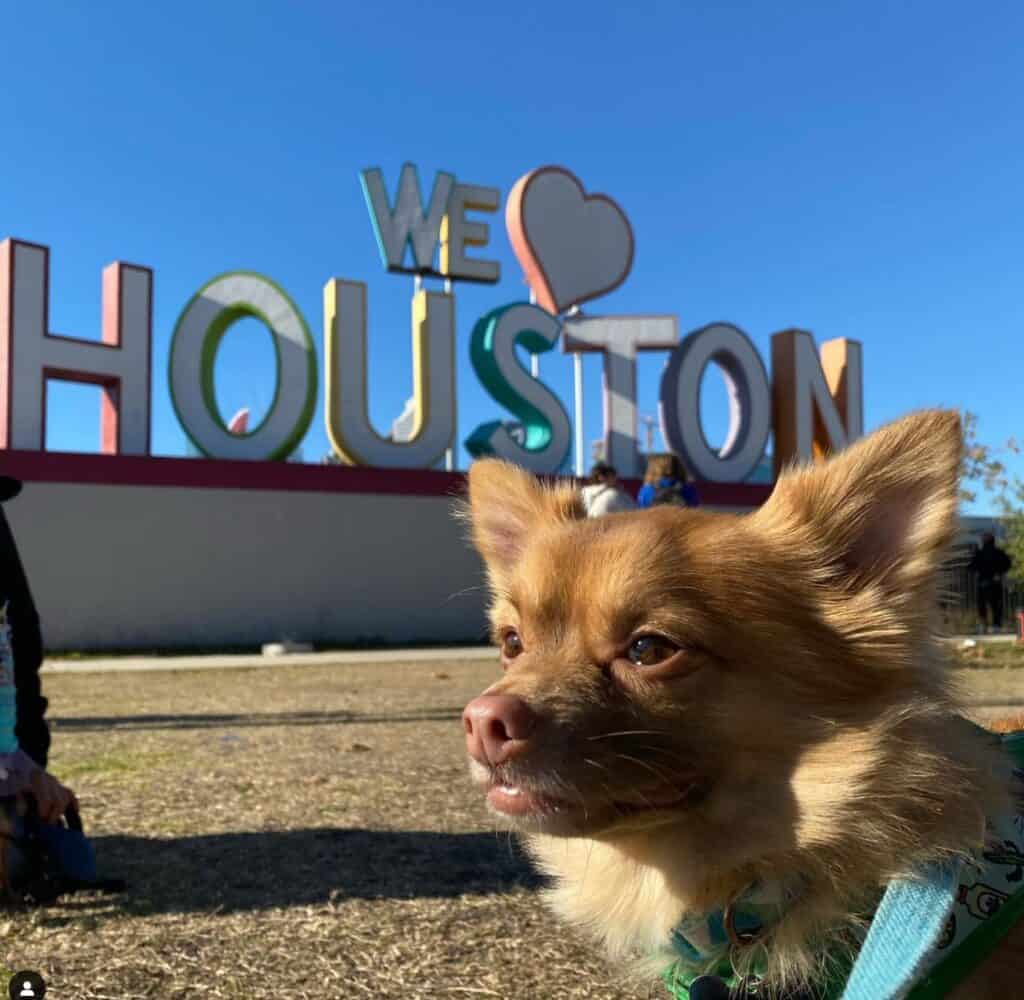 This industrial chic brewery has a 2000 square foot taproom plus covered dog-friendly patio. BAKFISH has an in-house menu plus food trucks. They frequently host dog events with Pearland Pets Animal Services and Wag Again Rescue, also based in Pearland. 1231 Broadway Street, Pearland.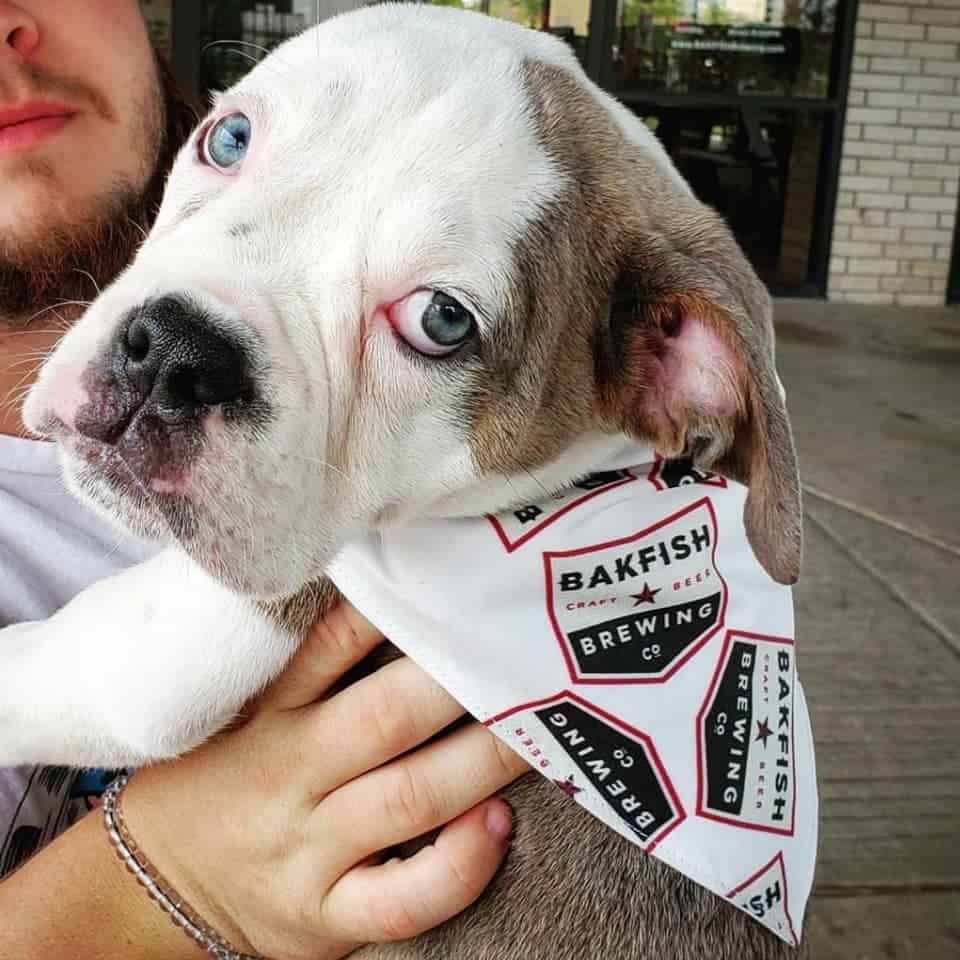 Eureka Heights is big enough that you might recognize their distinctive Buckle Bunny cream ale from HEB. But wait. That's a toy, not a beer! Yes, you can get dog toys at Eureka Heights, which cements their position on our list of dog friendly breweries in Houston. Bonus – They even have a dog on the label of their "My Own Best Friend," a kolsch beer with the flavor of raspberries and cherries. Yum. 941 W 18th Street Houston.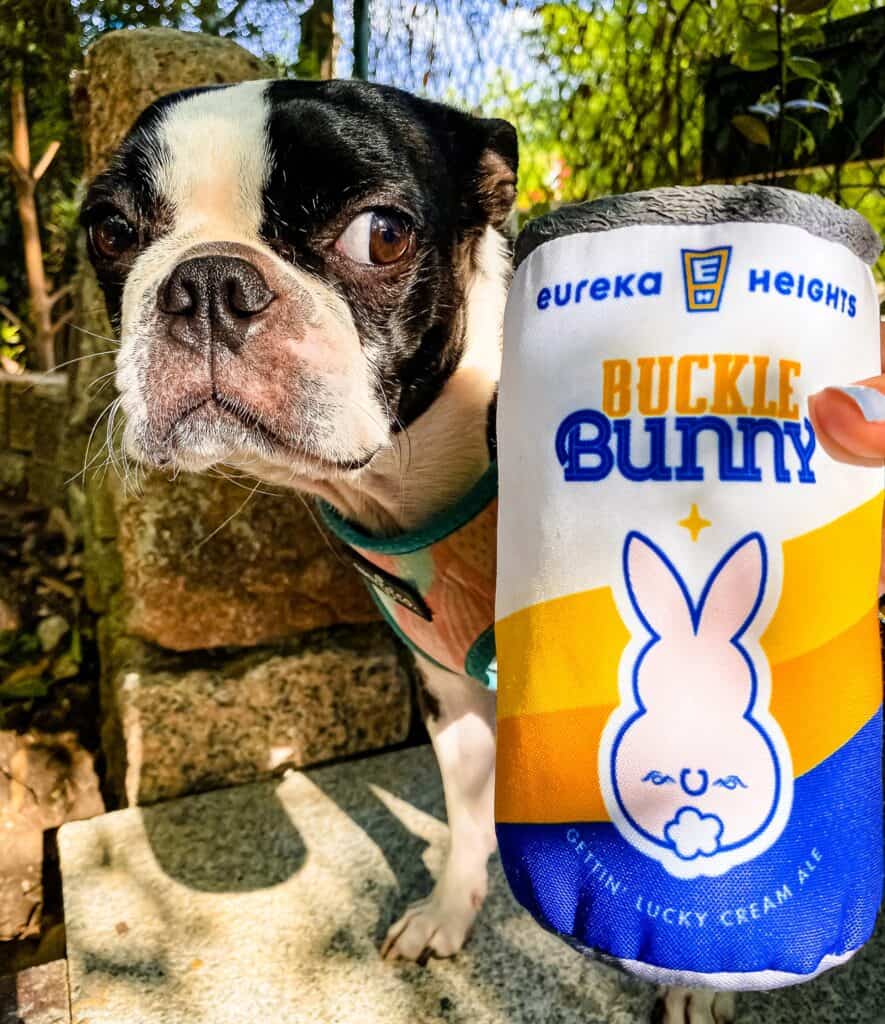 I wasn't born on island but I got there as fast as I could. Wait. Is that how it goes? Whether you were BOI or just a visitor, head to Galveston Island Brewing with your doggie. Rotating selection of beers plus the official beer of Galveston, TIKI Wheat. While you're there, pick up a bag of dog treats made from spent barley grain. 8423 Stewart Rd. Galveston.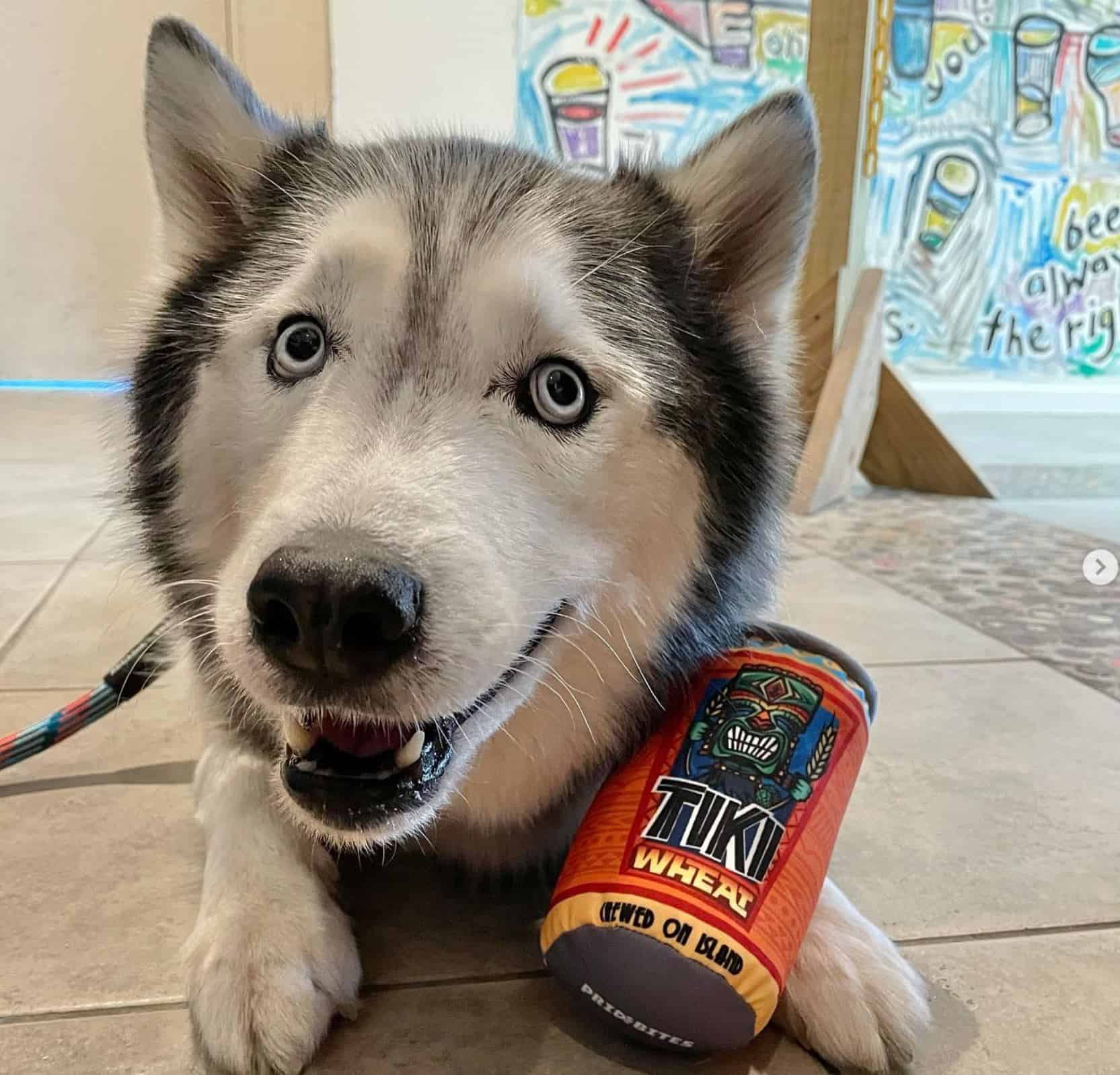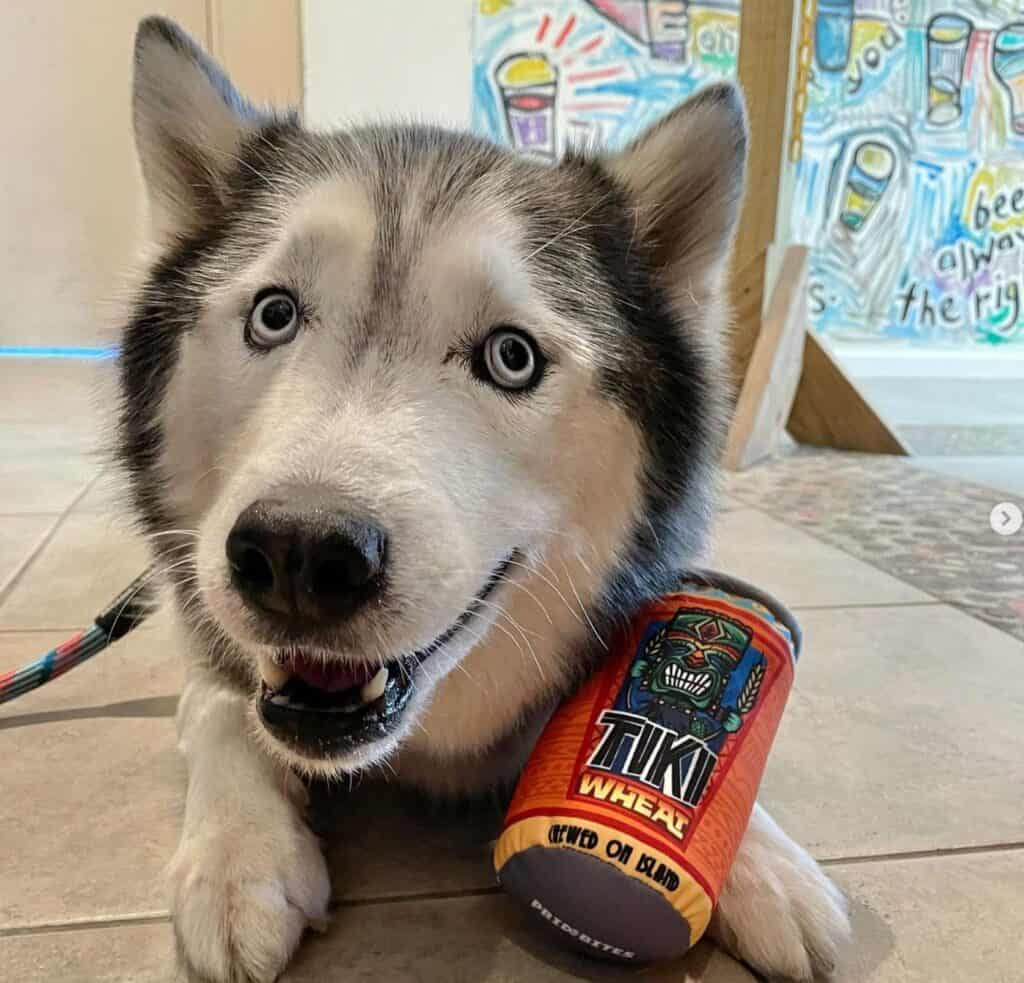 A favorite of the GOOF (Garden Oaks/Oak Forest) neighborhood, Great Heights has a front and back deck that are dog friendly. Ask for their Betty American IPA, named after Betty White, aka Bettikins, a stray adopted by the brewery co-founder. 938 Wakefield Ave. Houston.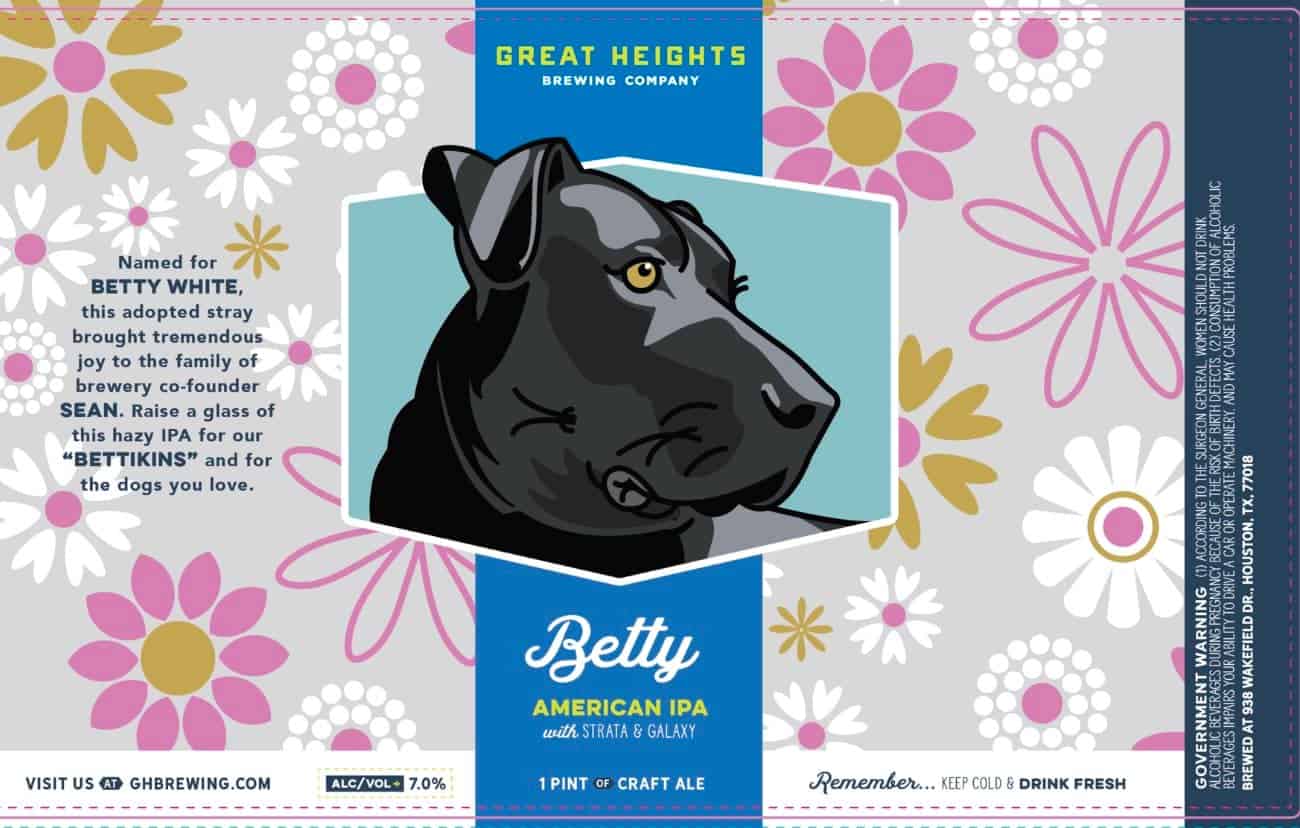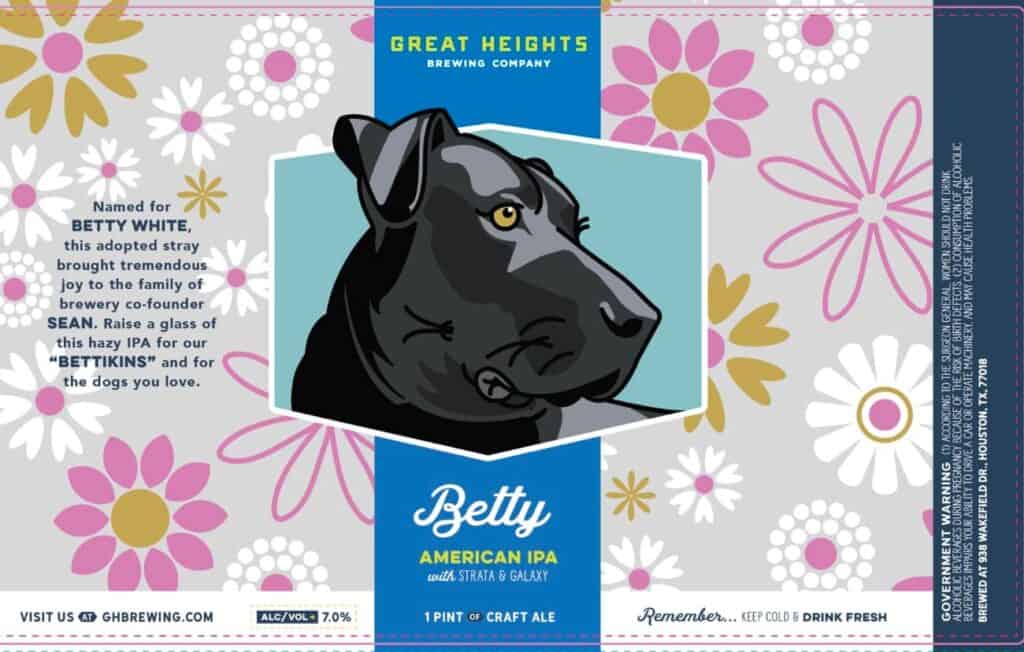 Holler is host to a number of doggie events each year in their parking lot. Plus their annual Ambassadog competition raises money for Friends for Life Rescue. Oh yes. And they also have beer. Good beer and lots of it. This small, family run brewery kicks hops. 2206 Edwards Street, Houston.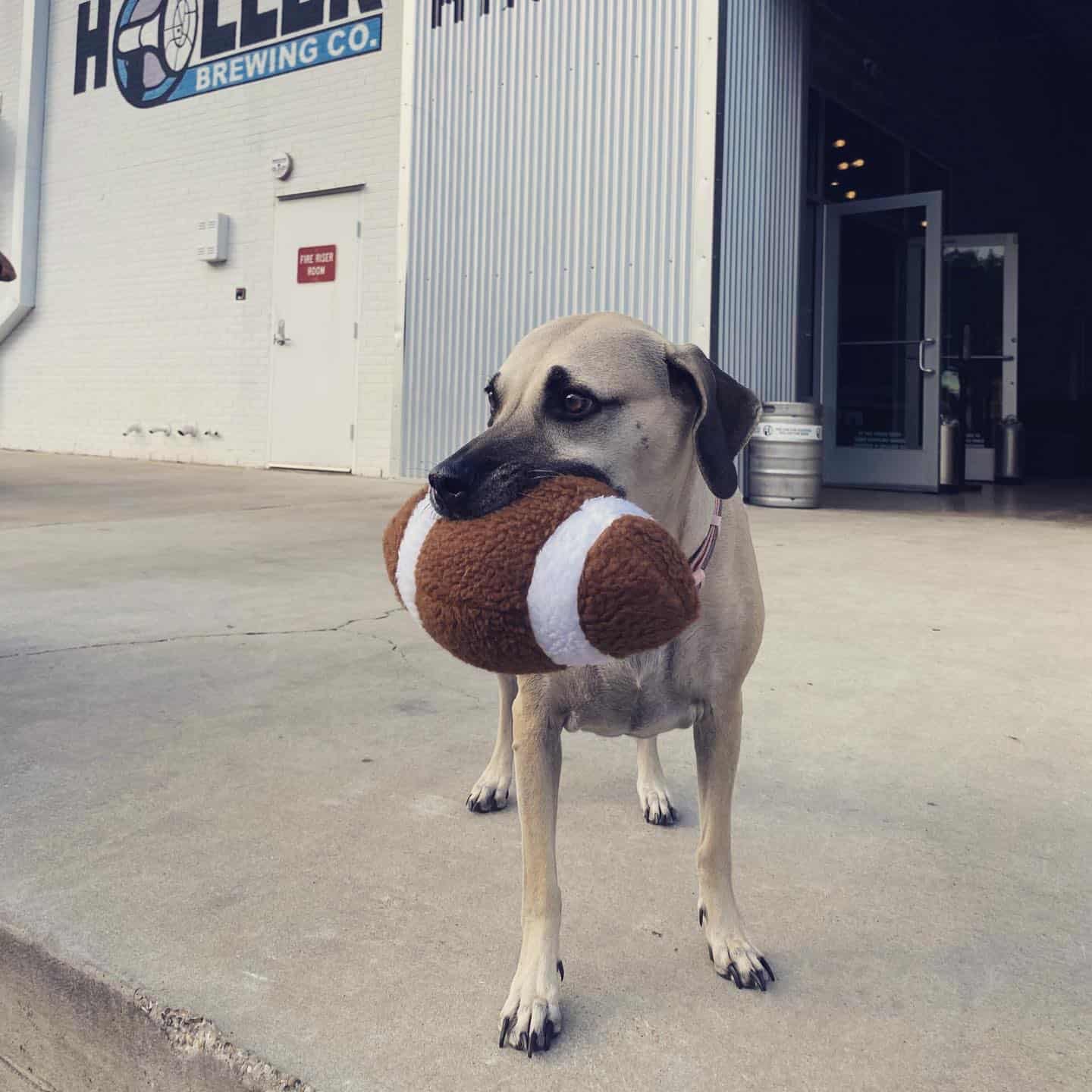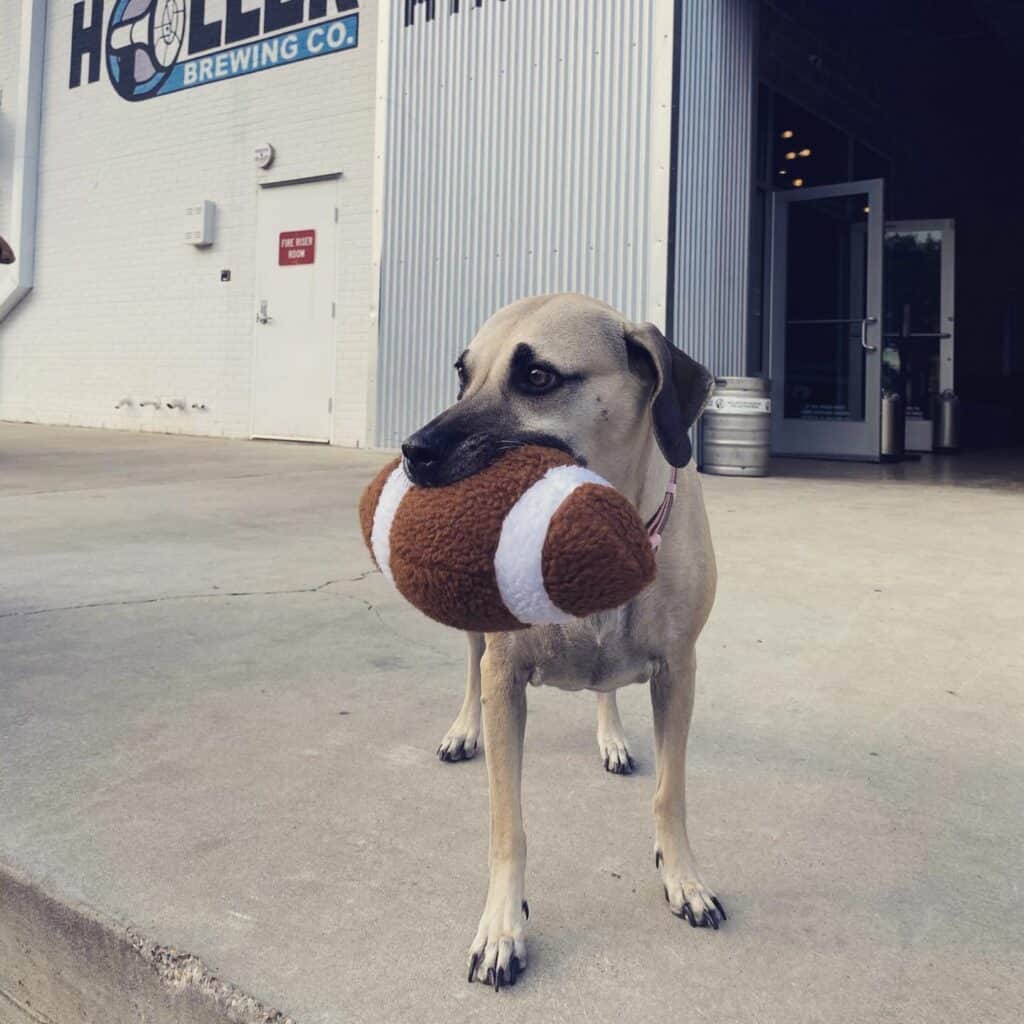 Karbach's become a massively successful Houston brewery, with distribution in HEB, Kroger, Specs and other major retailers. But there's nothing like drinking it at their brewery, fresh from the keg. Outdoor patios and huge biergarten give you plenty of room to stretch your (4) legs. Watch for food truck events and live music as well. They have a full service restaurant on site. Even through they're now owned by Anheiser-Bush, they're still a local favorite. 2032 Karbach Street, Houston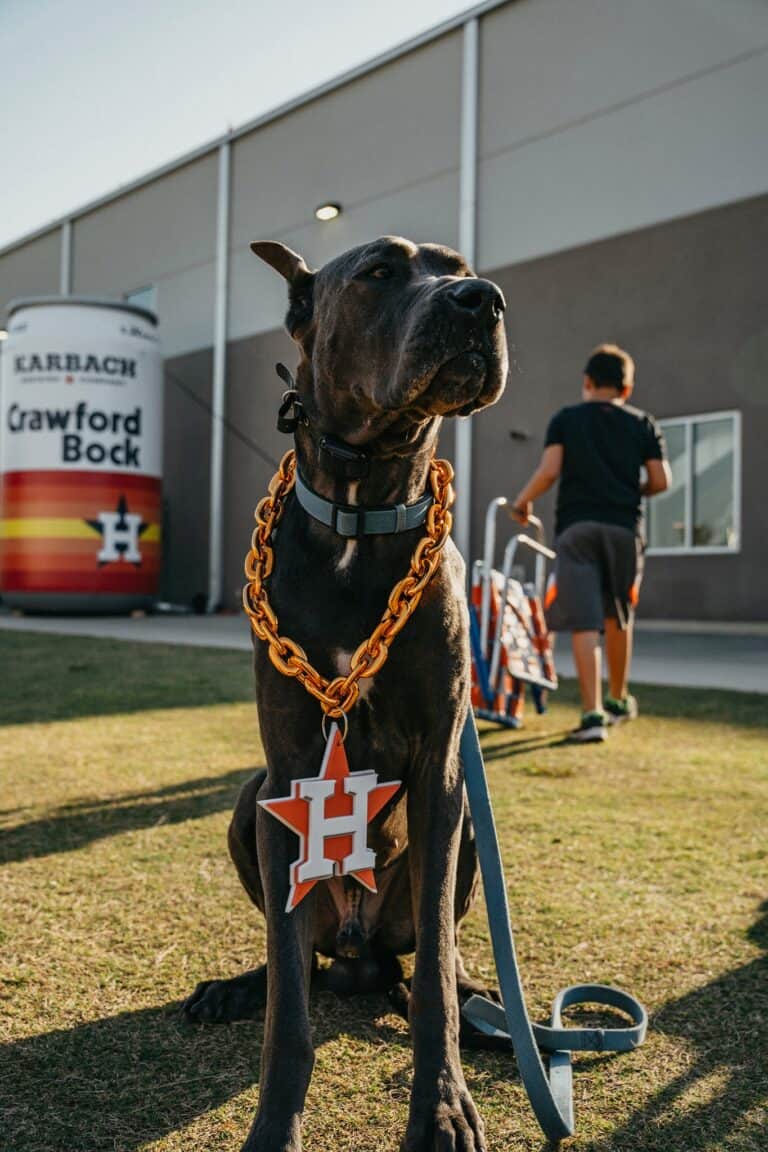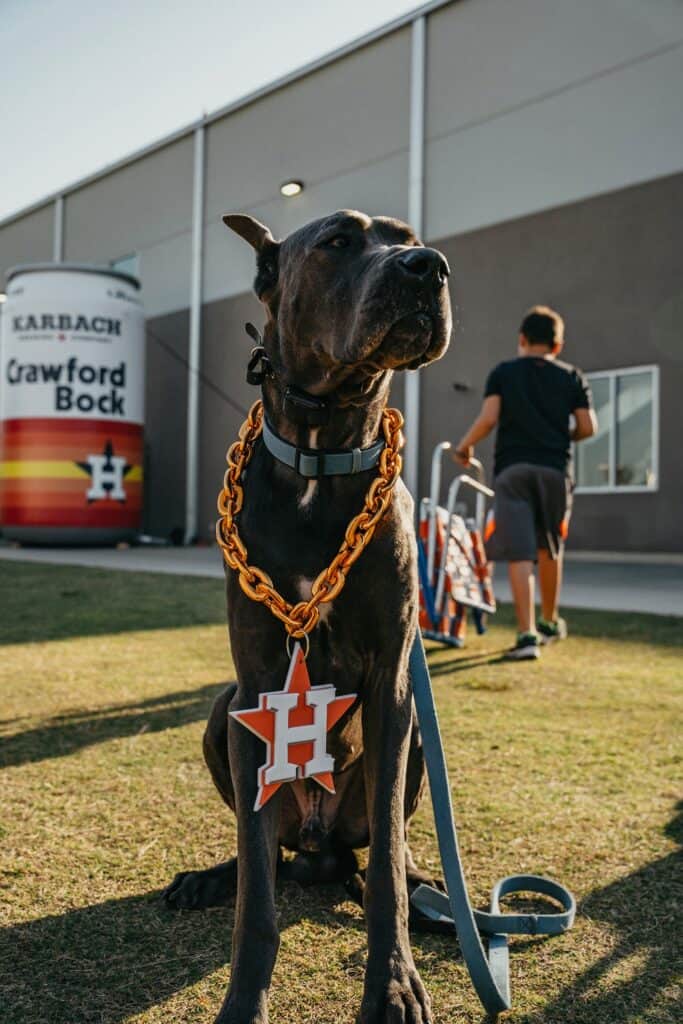 One of the original breweries in the Houston area, No Label is located in Old Town Katy with a huge selection of their beers on tap. Not only are they dog friendly, but they have dog friendly swag too, like leashes, collars and toys. Try the "Irish Red" with a label featuring (of course) an Irish setter. 5351 1st Street, Katy.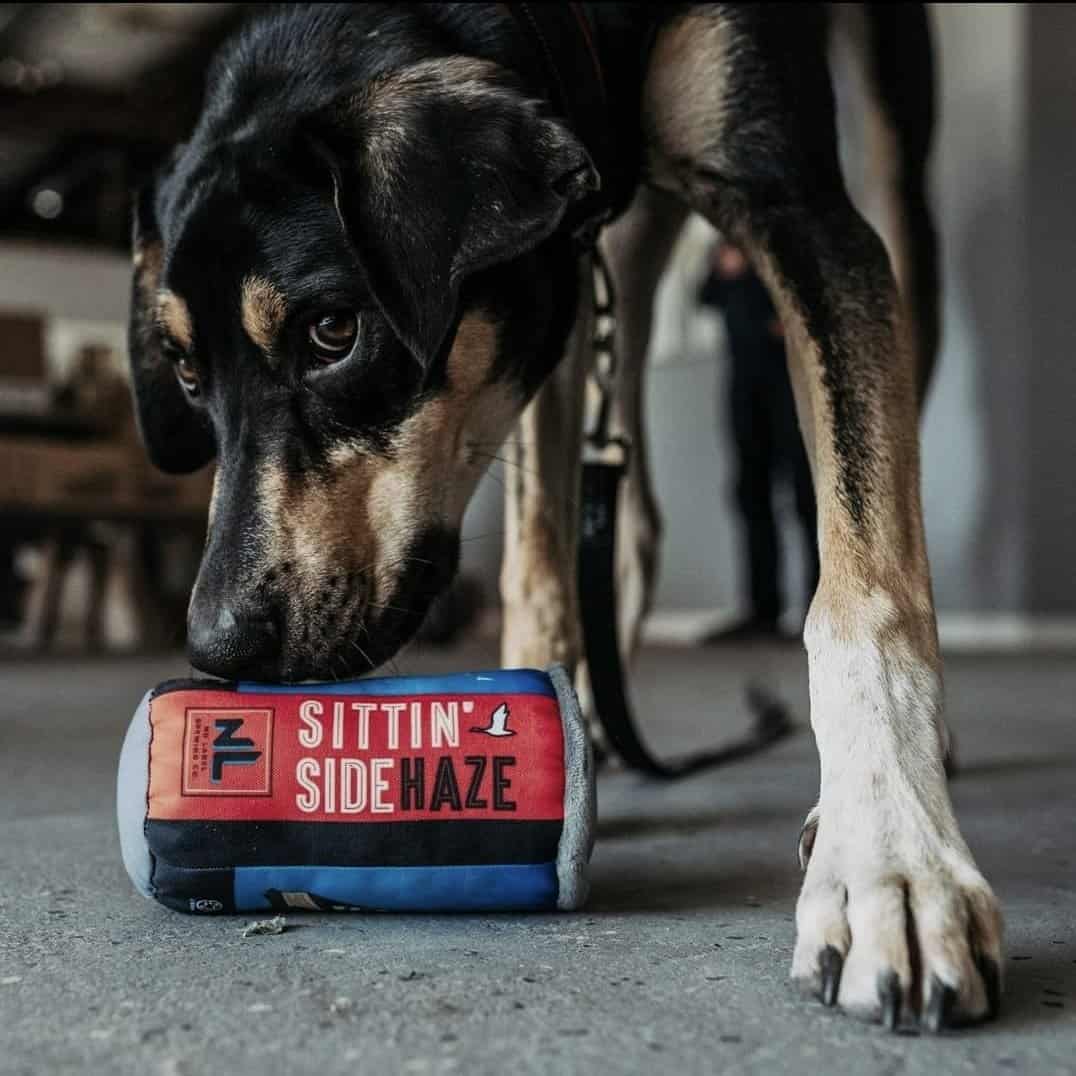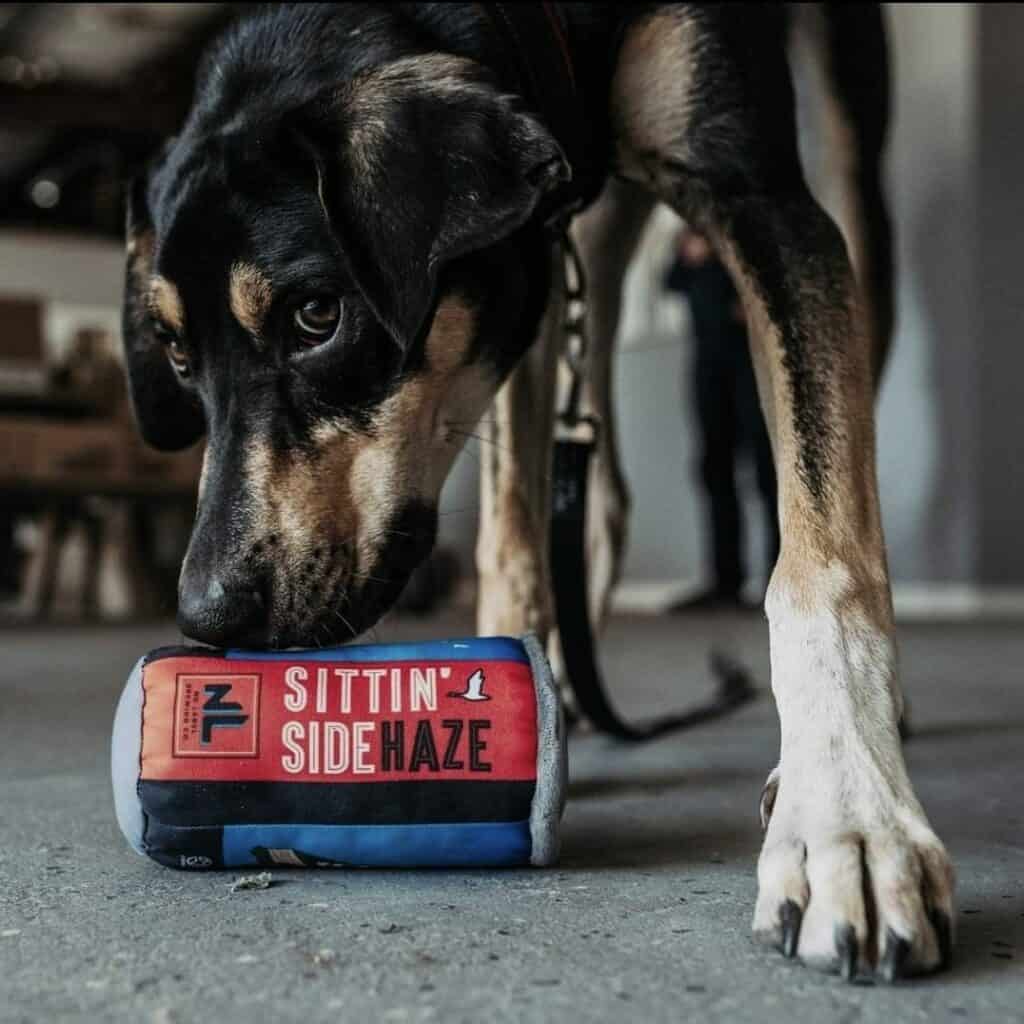 The OG of Houston breweries, Saint Arnold was the first independently-owned brewery in Houston. Their massive location near downtown features multiple venues for private events, but its best doggie feature is the massive biergarten. (Did we mention it's massive?) Full service restaurant on site, which include special dog treats like the Up Dog, peanut butter and banana flavored frozen yogurt between two malted dog treats. 2000 Lyons Ave Houston.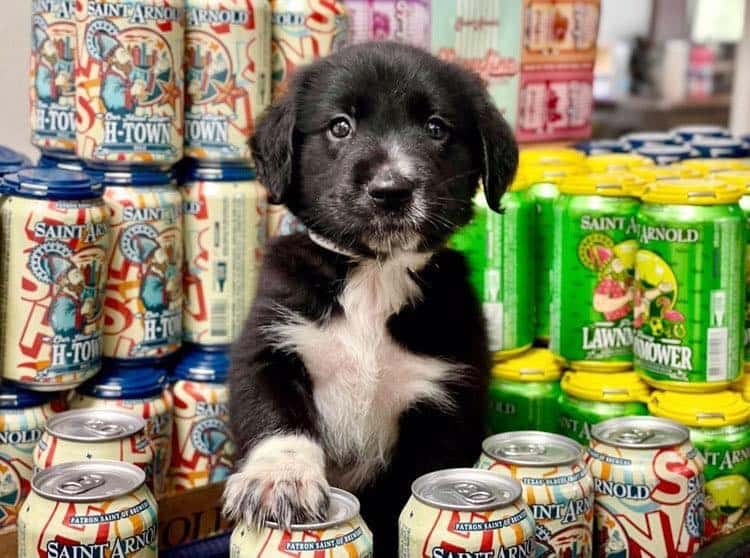 True Anomaly is a brewery for people who do things differently, a launchpad for fermented exploration. So says the website for this downtown brewery with a knack for the original. They recently took a gold award in the Texas Craft Brewers Cup for their "Sea of Waves" beer, coming in summer 2022. And yes, apparently it does take a rocket scientist to make beer. The founders are all NASA people. 2012 Dallas Street, Houston.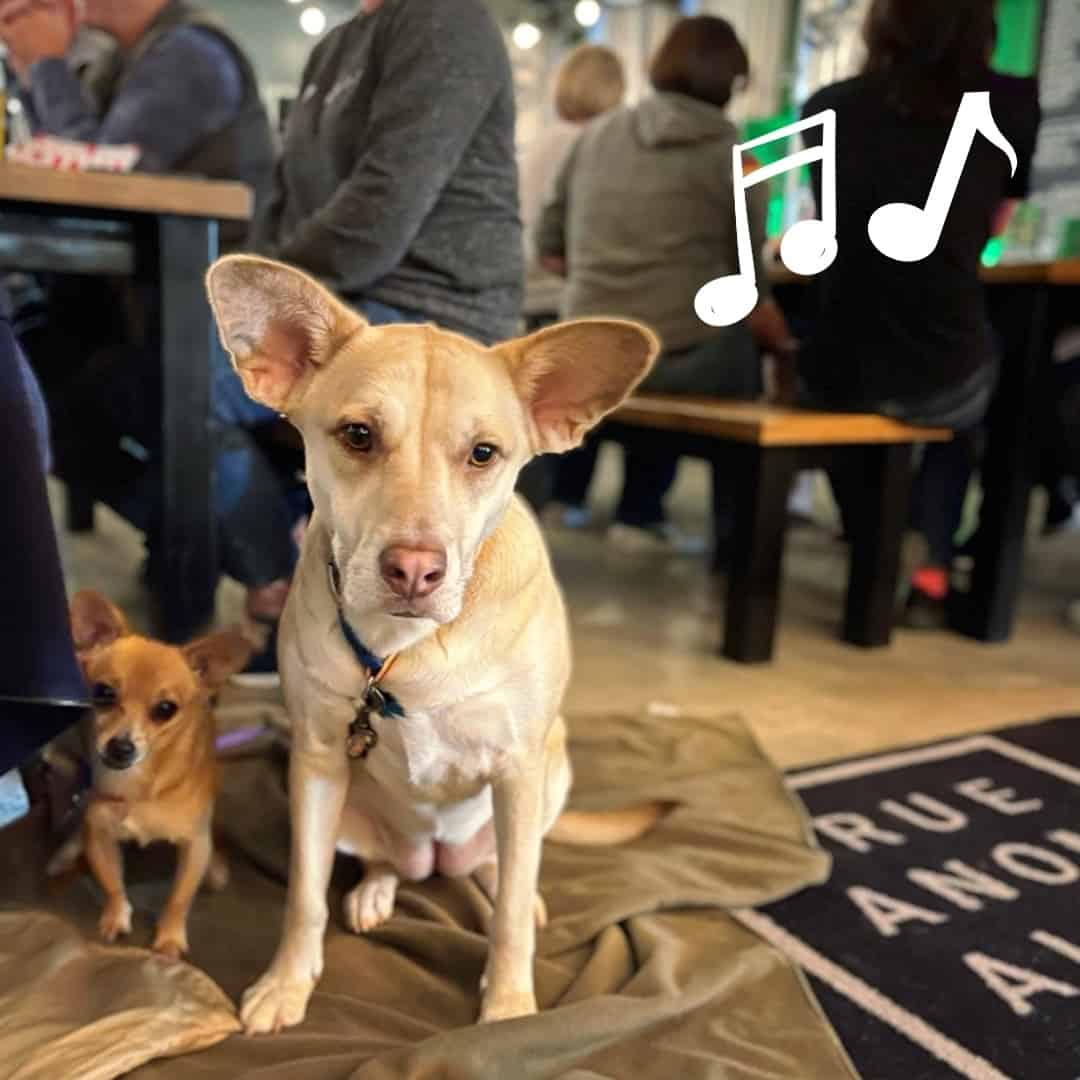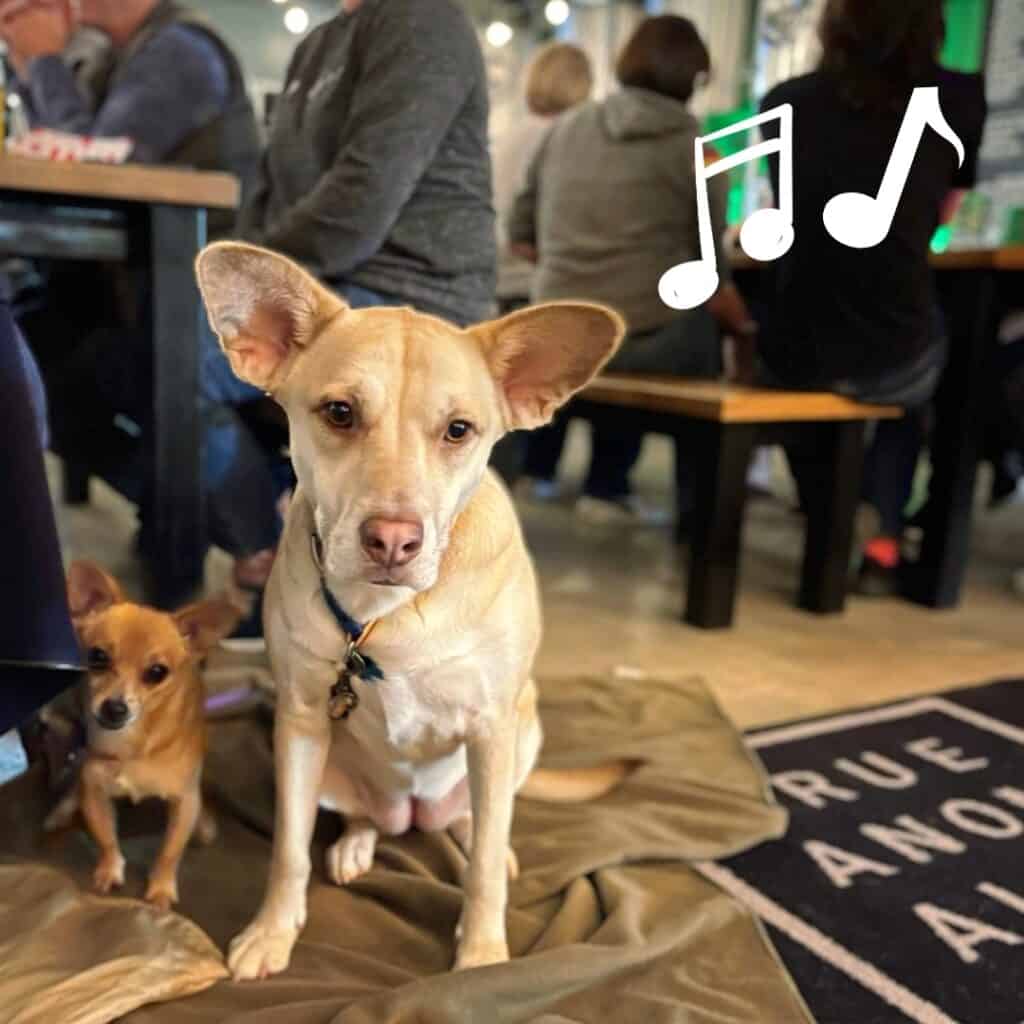 I didn't even know this place existed until a friend's (age redacted) birthday party. Don't let this one slip under your radar. Great tree-filled yard with picnic tables and a cozy backyard atmosphere. Food trucks 5 days a week or bring your own grub. 1506 Truxillo Street, Houston.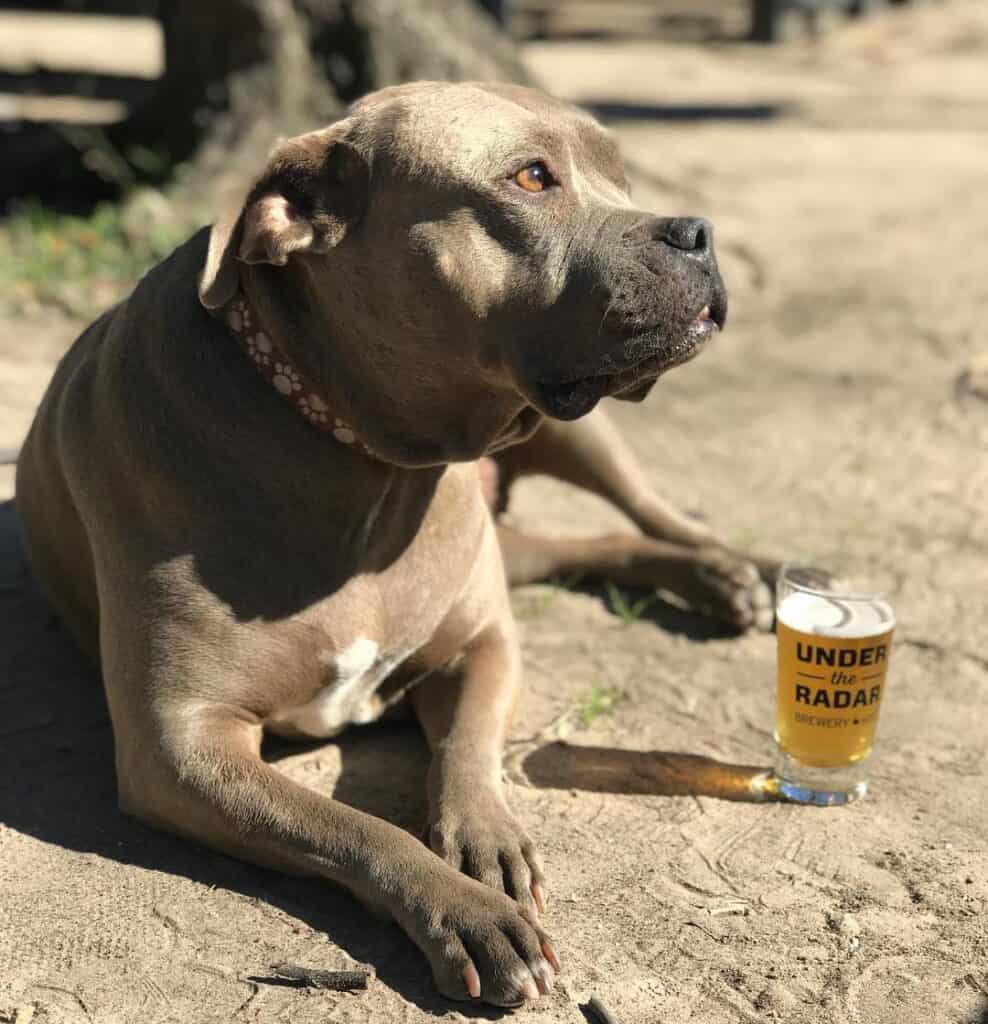 Walking Stick is all about atmosphere. They've packed a lot of it into this place, from the kids play area in the back to communal tables out front and live music most weekends. Fresh flowers (and Wednesday night flower giveaways) are just part of the little touches that make this place special. It's a doggo delight. And don't forget to stop by The Pup Stop on Wakefield just up the street for some free dog treats. 956 Judiway Street, Houston.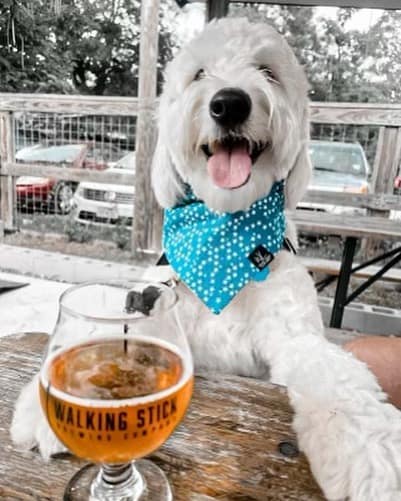 This veteran owned dog friendly brewery is the first brewery in Cypress. (For you inner loopers, Cypress is just west of Houston on 290.) Family and dog friendly with game and trivia nights. Their walls are covered with Boxer prints and artwork. 8190 Barker Cypress Rd., Ste 300, Cypress.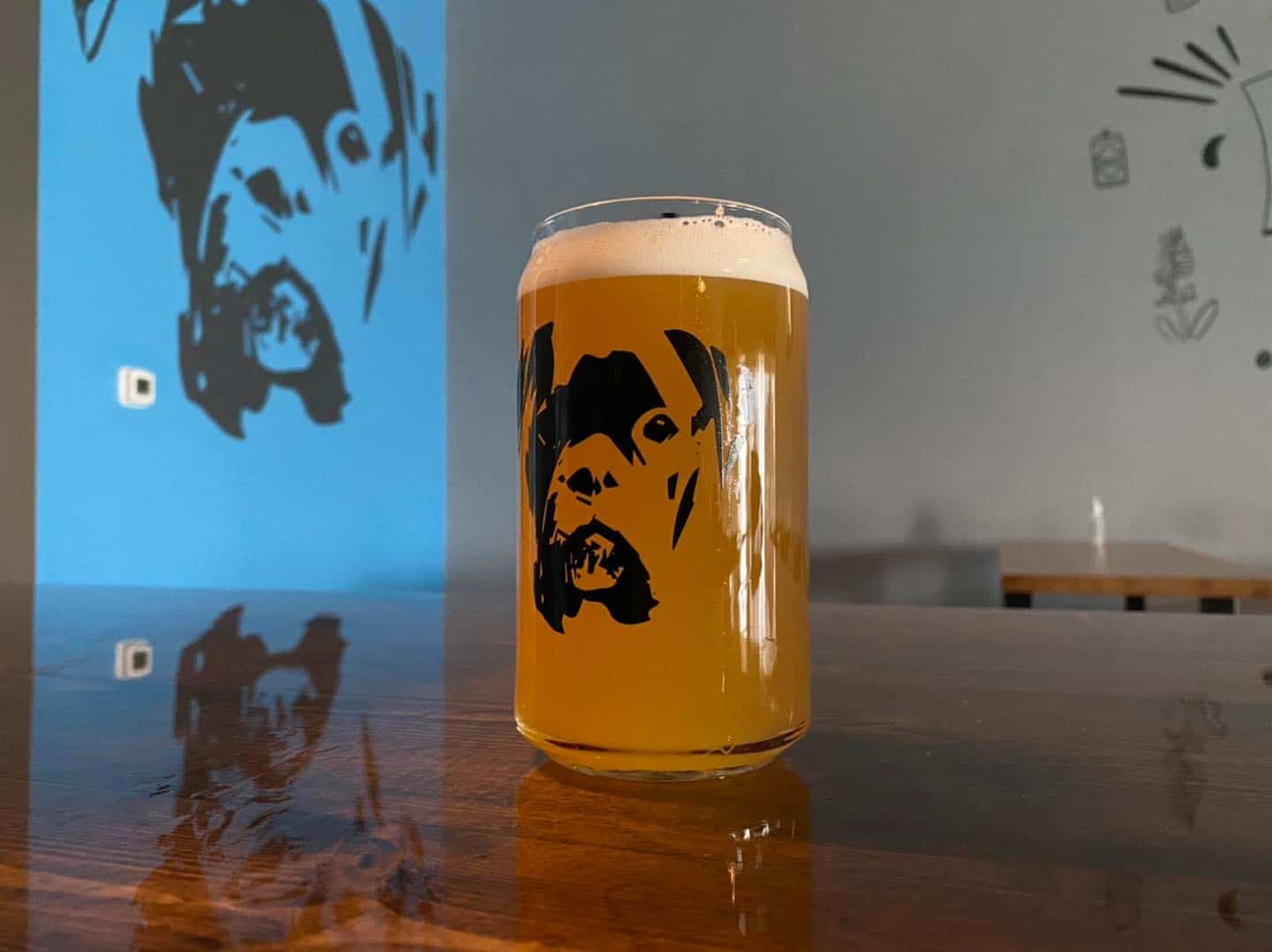 Houston Breweries with Dogs on their Logo
For adorable dog branding, three of these dog friendly Houston breweries stand out.
Wicked Boxer Brewing features, of course, a boxer on its logo. The brewery's social media feeds are full of pictures of their boxer dogs!
Baileson Brewing Company has an outline of 2 dogs on their logo. Not just any dogs, puggles named Bailey and Jameson, thus the name Baileson. Now that they've added a third pup, Beau, it's only a matter of time until they are renamed Beauleson.
Great Heights Brewing Company doesn't have a dog in their logo. But they are rolling out a series of beers featuring dogs owned by their staff.
---
FAQs About Dogs & Beer
Can Dogs Drink Beer?
Sure they can. But should they? No. The answer is no. Dogs should not drink beer or any other alcoholic beverage. They also need to stay away from your gummies and other mind altering substances. Why? Because I said so. And I'm the Dog Mom.
Is There a Beer for Dogs?
Yes Virginia, there is beer for dogs. Houston-based Good Boy Dog Beer has uniquely named non-alcoholic beverages like IPA Lot in the Yard and Mailman Malt Licker. You can find them at a number of specialty pet stores around town, plus at dog-friendly bars like Barkley's Midtown or The Powder Keg.