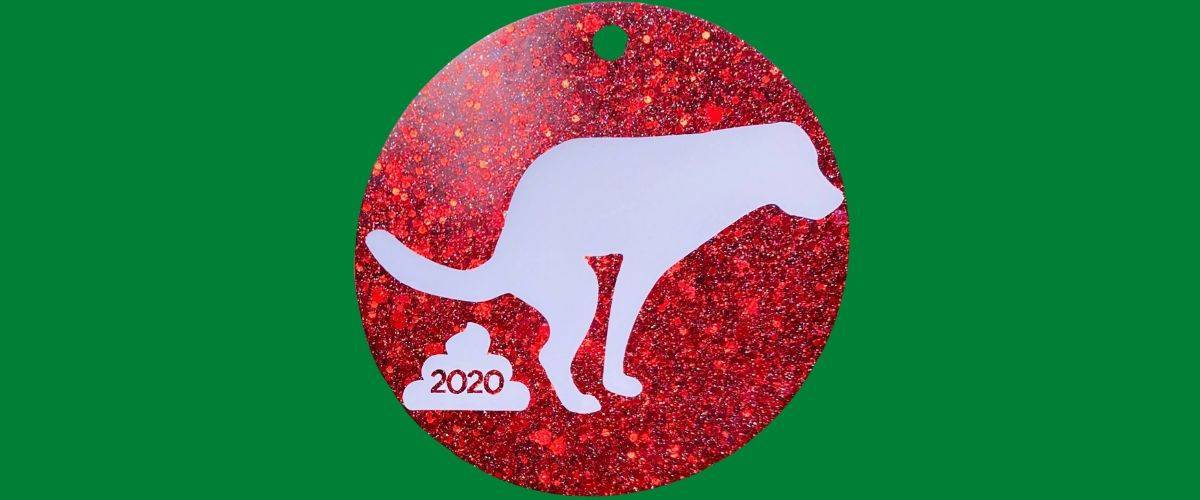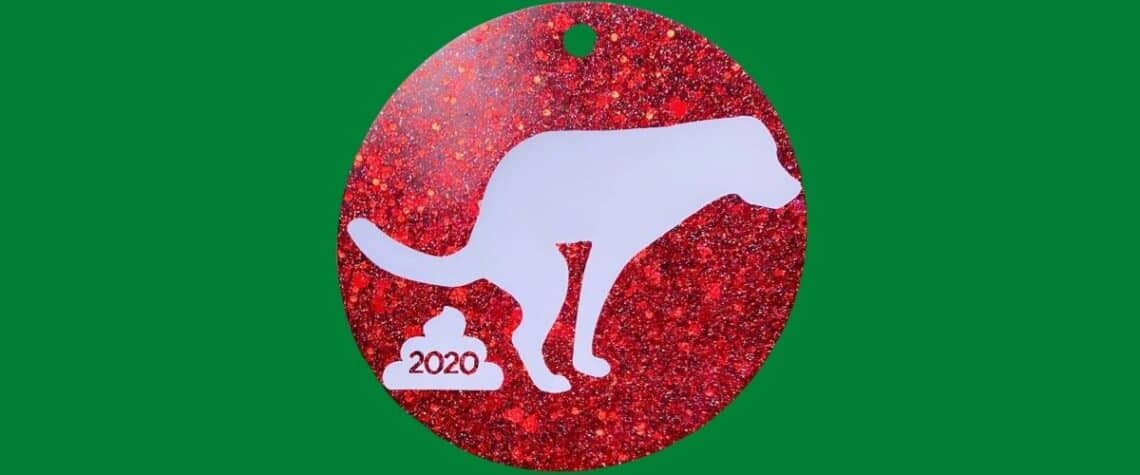 Dog Pooping 2020 Christmas Ornament
It's all the rage for dog moms this year! The "Dog Pooping 2020 Christmas Ornament." It features a dog literally pooping on 2020. Or showing that 2020 is poop.
Either way, we have no idea who first came up with this, but after we posted about it on our Facebook page, everyone wanted one.
Now a local Houston company is making a version of the dog pooping 2020 Christmas ornament. And you can get it here.
Well not here. But you can get it on The Blakely Farmhouse Facebook page. (We featured them in our Shop Local article in November.)
Here's the Houston Dog Pooping 2020 Christmas Ornament.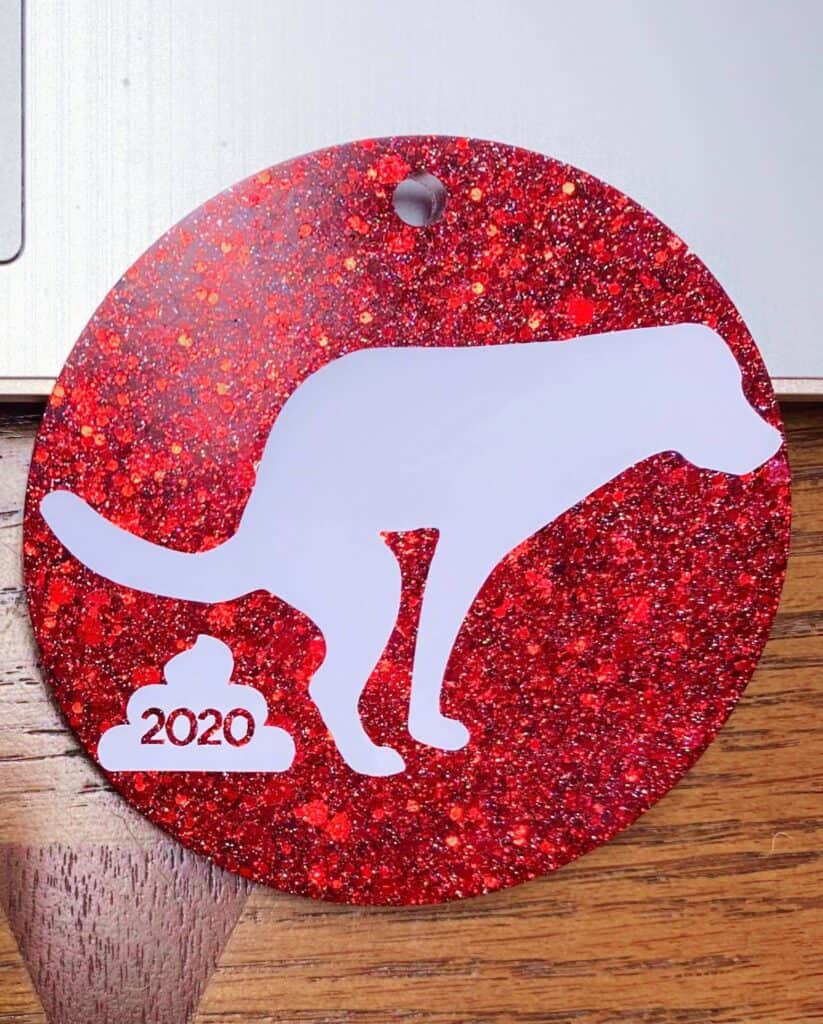 You can get it in your choice of colors.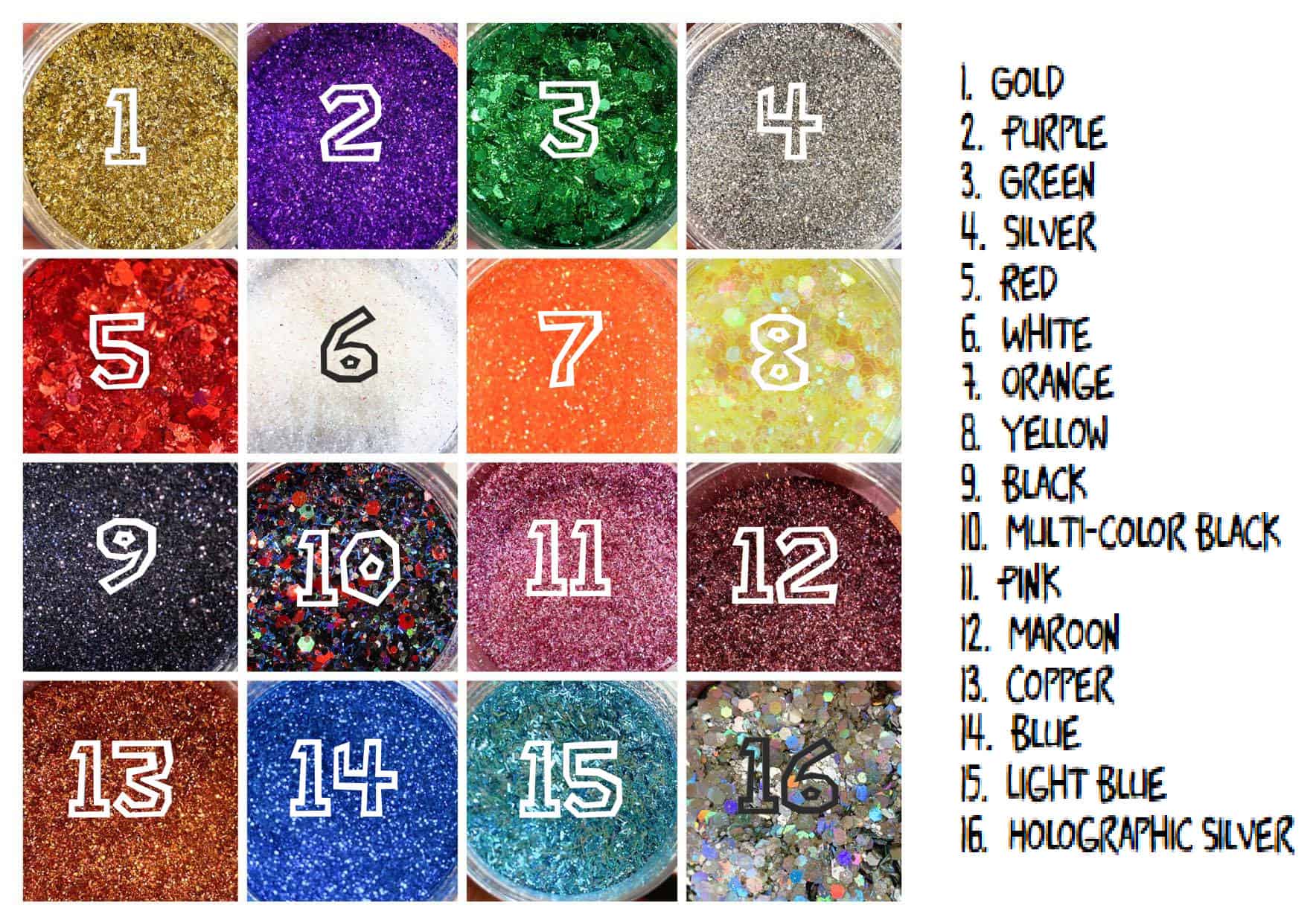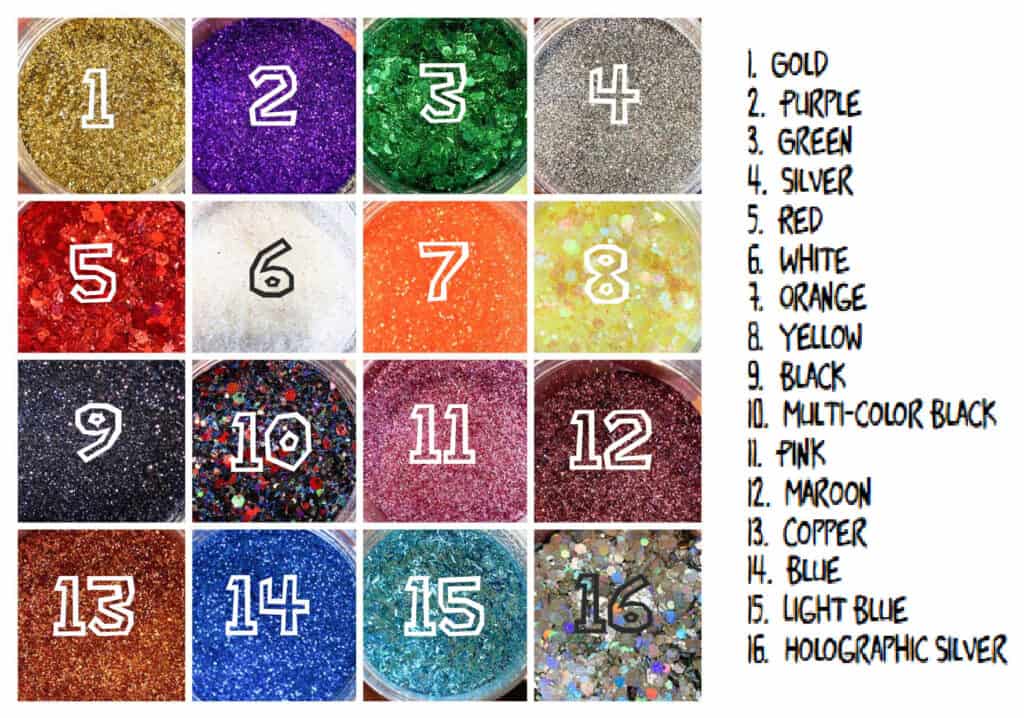 And because it's not a flimsy wood die-cut, it will last and not get broken. So you can tell your kids and grandkids about the poop-storm that was 2020.
Your ornament will ship out USPS within 24 hours of your order. And it only costs $12, including shipping.
Here's how to order your 2020 Dog Pooping Christmas Ornament:
Visit The Blakley Farmhouse on Facebook
Message them with the quantity, color and shipping address.
Cassidy Blakely will reply with payment info.