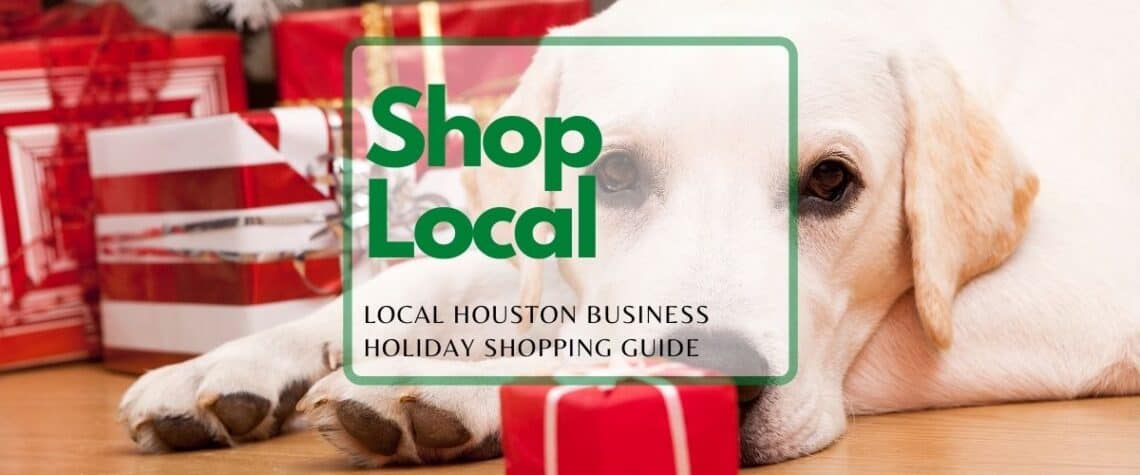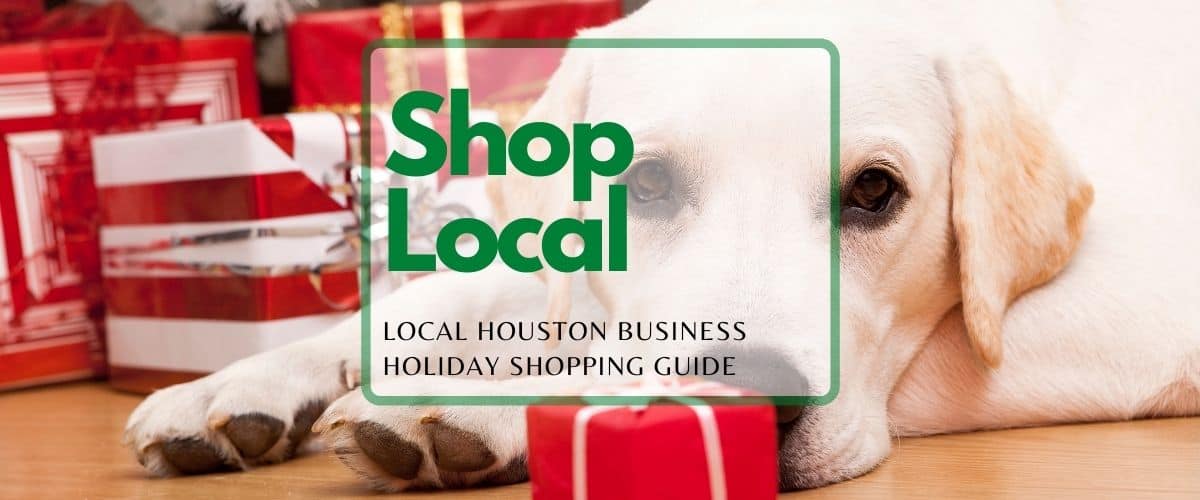 Shop Local – Gifts for Houston Dog Owners
It's been a heck of a year for all of us, but for none more so than small business owners. That's why we have this gift guide of Houston businesses for dogs and dog owners. Shop local this year, and support the Houston economy!
Collars, leashes, dresses, dog slings, dog pajamas — Furrever Doggies does it all. Owner Lupe Casas designs all the fabric herself, so you will have a unique, handcrafted design. Shop Furrever Doggies online, or visit them at the Discovery Green Flea By Night pop-up, Saturdays through December 19, 4pm – 8pm.
"Shopping small helps me keep my dream job and keeps doors open through these ruff times"

Lupe Casas, Furrever Doggies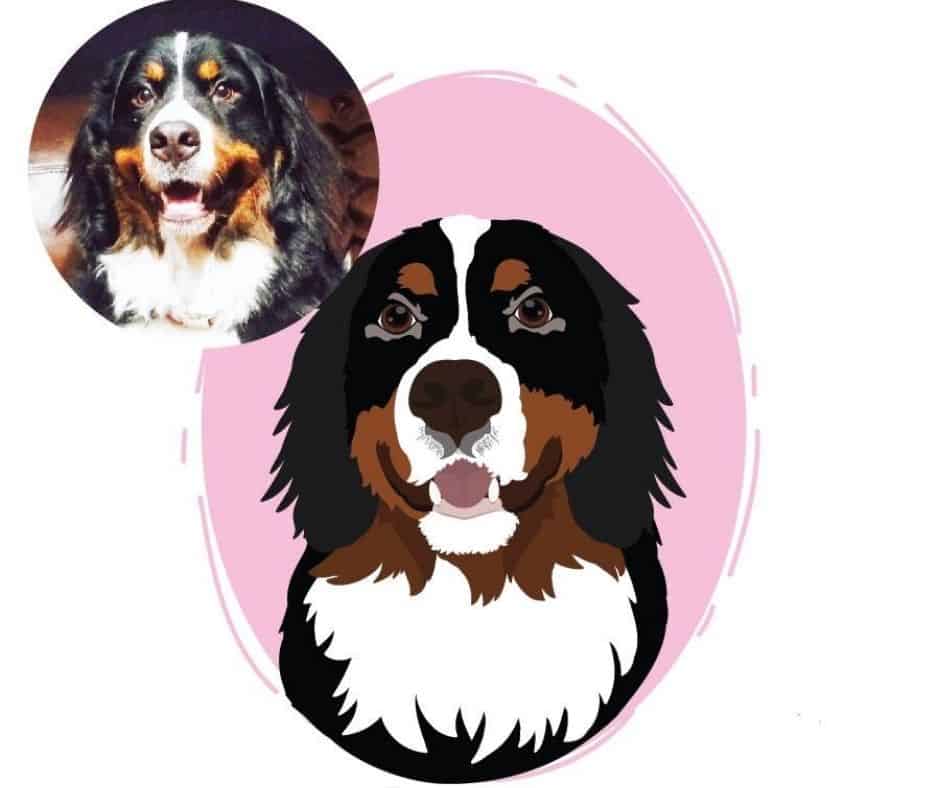 What do you get when you combine a graphic arts background with a love of dogs and rescue? You get Sarah Renee Creative. I love these whimsical, digitally drawn creations that really capture the look of your pet. Order online at Sarah Renee Creative.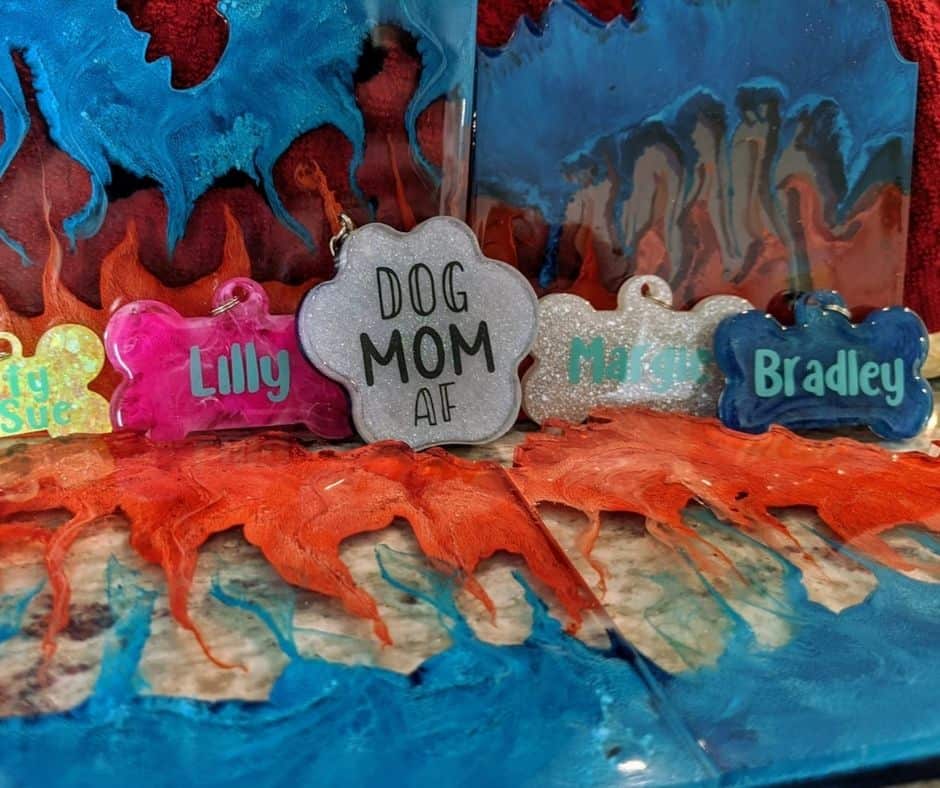 Cassidy Blakely lives on a farm in Livingston, north of Houston. What's a girl to do on the farm? Make custom dog tags, of course. Two versions available – epoxy (shown above) or metal (hand painted and sealed with epoxy). Contact her through The Blakely Farmhouse Facebook page and let her know what you have in mind. You'll get a sketch of the design before production.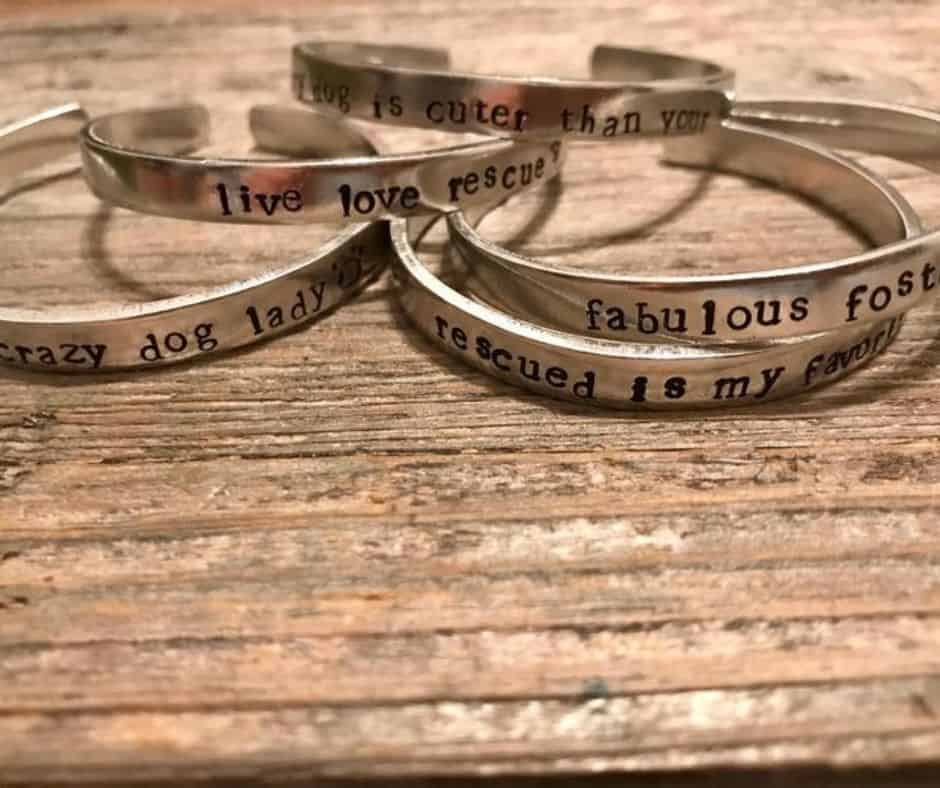 Susan Wetmore is one sarcastic lady. She's a dog mom and dog foster mom, and the creative talent behind Slightly Sarcastic Me hand-stamped custom jewelry. She has many rescue-related and dog lover designs. Plus sayings that are definitely-not-your-grandmother's-jewelry. Online Etsy shop with examples, or create your own custom piece. (More info in last year's write-up, best Christmas gifts for dog lovers.)
5) Grateful Dane Distillery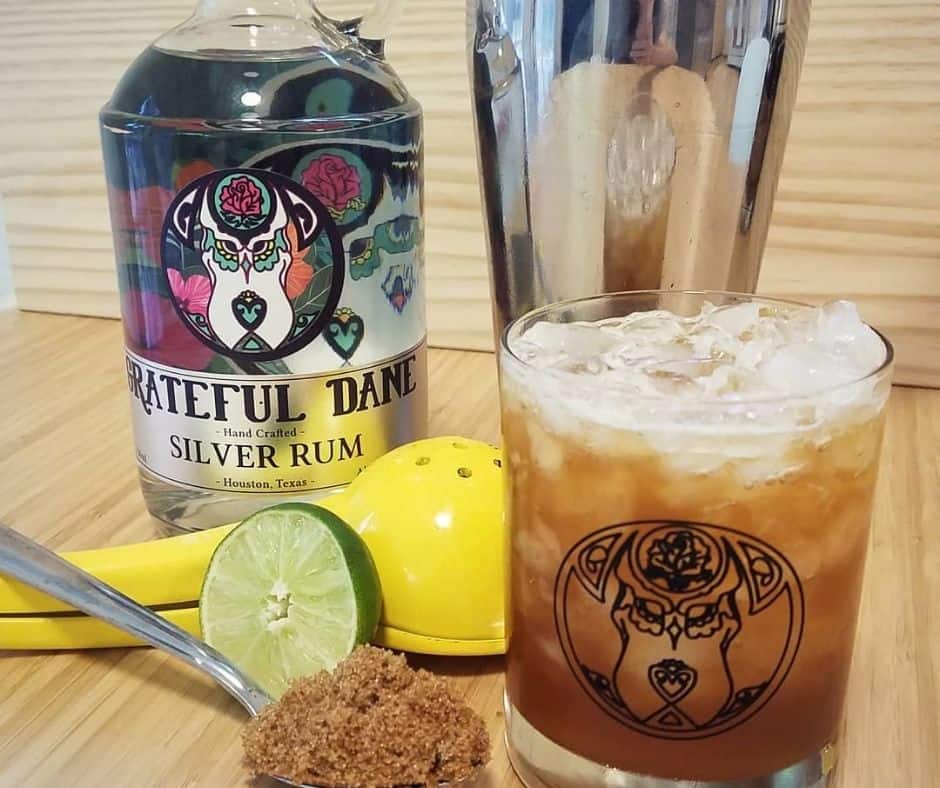 Gifts of holiday cheer more your style? Local distillery Grateful Dane Distilling Company is named after the owner's Great Dane (and their affinity for the Grateful Dead.) It's the first rum crafted in Houston, and available in Gold, Silver and Spiced varieties. Get it at Spec's or Total Wine & More. Or load up your pups and visit their distillery located at 5250 Gulfton (drive-thru purchasing only due to COVID, Saturdays 1-5pm). Your pups will love the car ride!
6) Custom Pet Photography
The perfect gift? A picture of your perfect pooch. Here are three Houston dog photographers, each with a unique style.
Shauna Kiley Photography (whose rescue-dog maternity shoot was recently featured in The Dodo) specializes in family portraits. She's well versed in working with dogs, since she volunteers with Houston Cares Rescue, photographing dogs to make them more adoptable.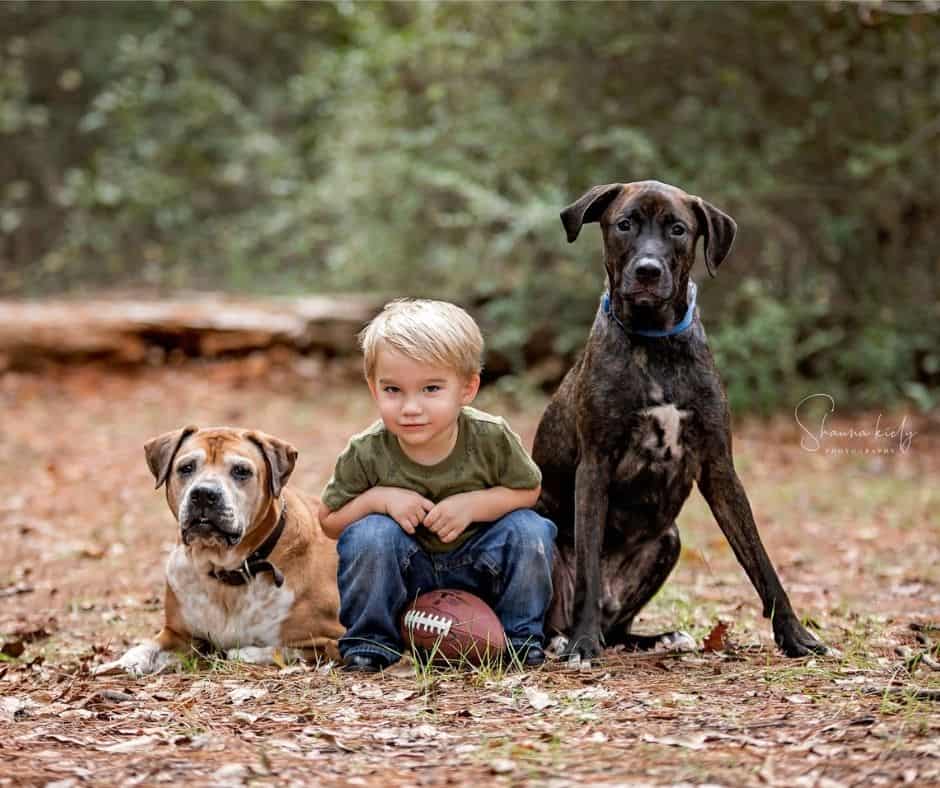 Jill Garrett Photography produces stellar images of your dog at an affordable rate. Jill is also a "HeARTs Speak" photographer for shelter pets and donates time to local rescues.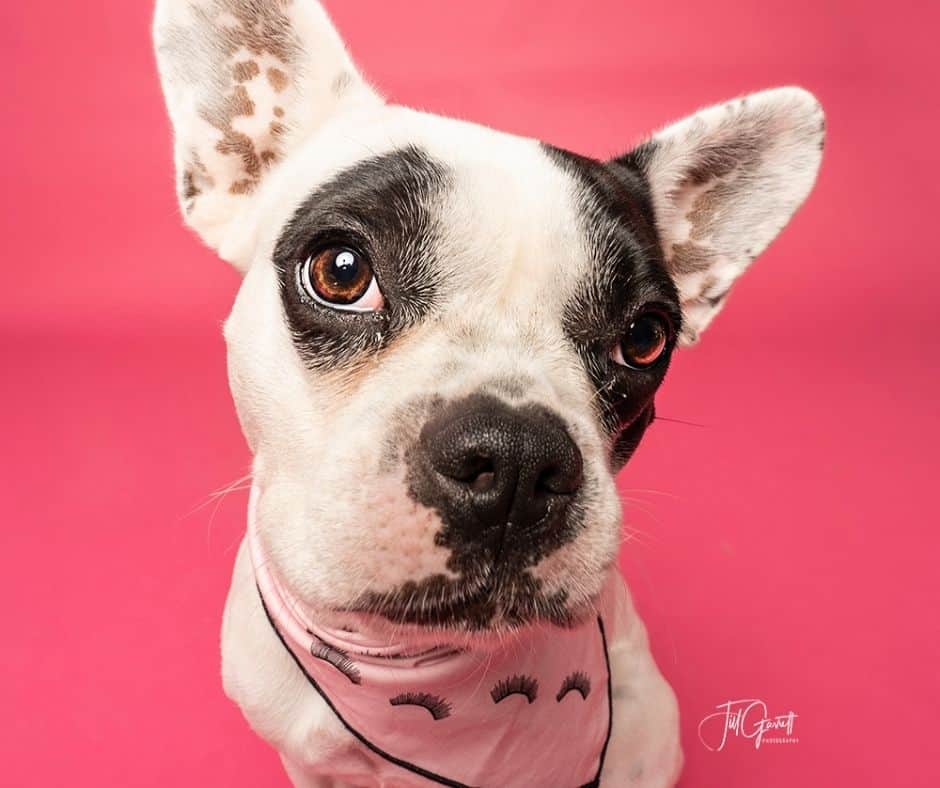 Fetching Snapshots photographer Magi Rom offers affordable packages for the holidays and every day. Designs and locations vary, but I loved these vintage snaps that she did. Special holiday packages available for under $100.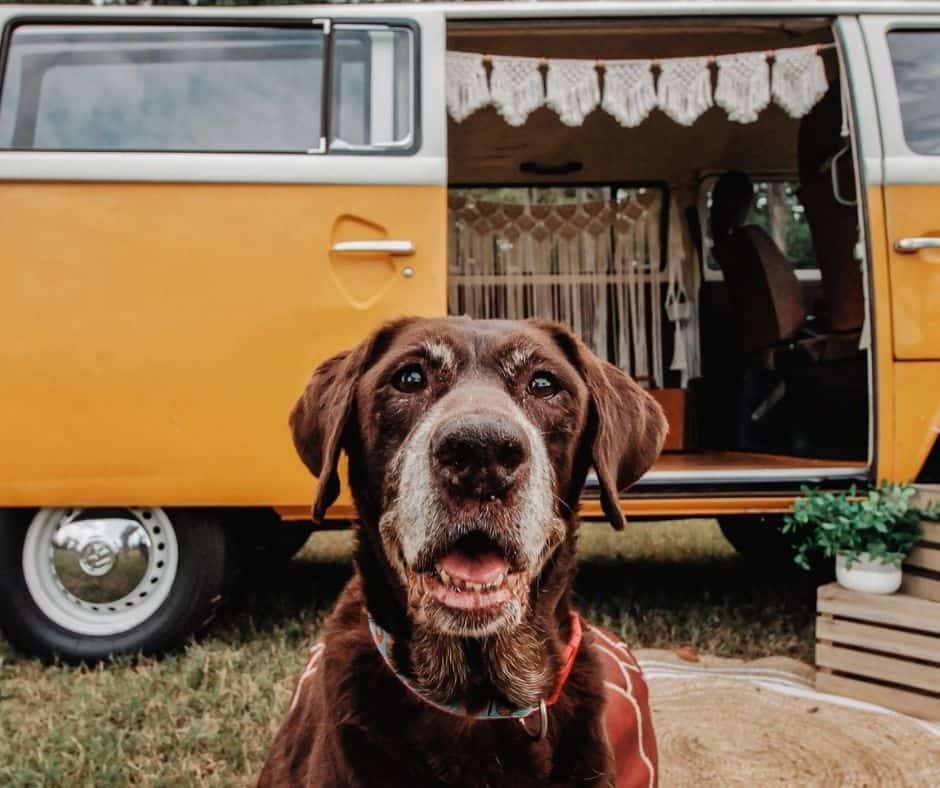 Whatever you do for the holidays this year, make it special, safe, and memorable. Shop local to support your fellow dog lovers. Cheers to a healthy and happy holiday season.