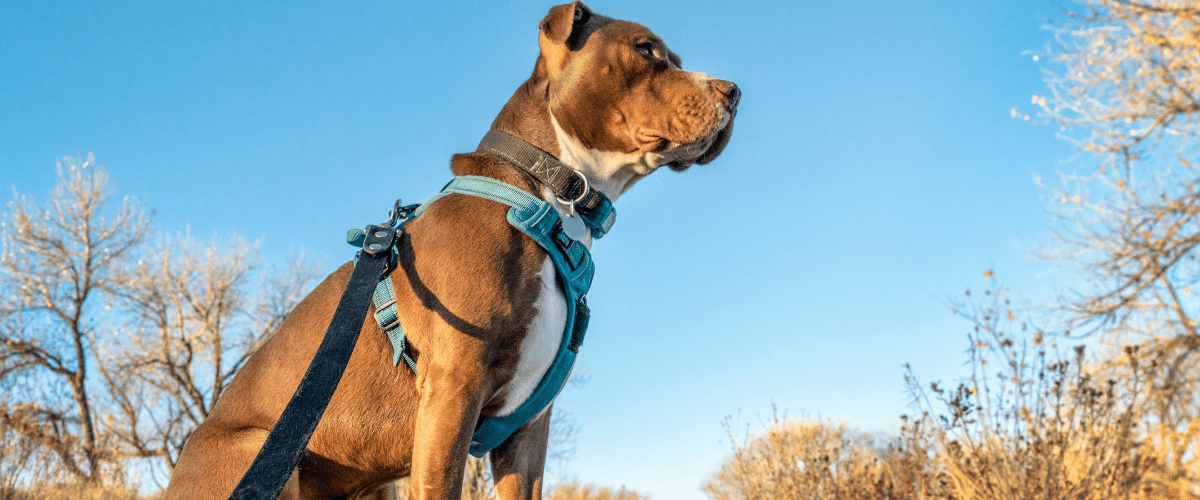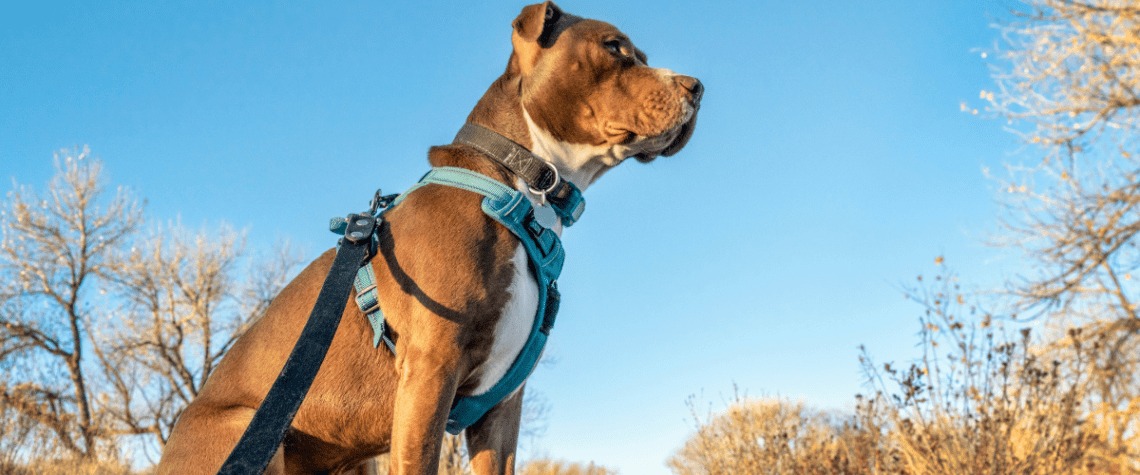 How to Put on a Dog Harness?
Many people like to use harnesses for their dogs. But I've seen way too many ill-fitted harnesses that allow the dog to escape!
Before purchasing any harness, bring your pup to the store and have a salesperson guide you on the right size for him. This way, you can understand how to measure the size that sits perfectly for your dog and purchase that design and color of your choice.
A dog harness for your dog ensures its safety without pressuring its neck. It is safe and secure
and also prevents jumping or pulling. You should check the fit and the type of the harness
before purchasing it to ensure a seamless experience.
You will find two types of harnesses, one that can have your dog step into it and the other that
goes over its head.
13 Expert Tips on How to Put on a Dog Harness
To get to the bottom of this, we chatted with folks at various pet stores.
The harness on your dog may initially appear difficult to put on and complex, but it's rather
simple. Finding out what kind of harness it is is the first step, and you can put it on and take your
dog for a stroll!
Put your dog in a standing or sitting position, whatever feels comfortable to them.
It is preferable to do this when your dog is relaxed and is not involved in any other
activity.
Slip the harness over your dog's head. Ensure that the D-ring on the harness is on your
dog's back. The loop with the buckle, which is mostly wider, is put on first, followed by the
smaller one.
Put your dog's leg through the harness's first leg hole. The loops around the ribs
and the neck should now be midway up the leg.
Put your dog's second leg in the second leg hole and buckle the harness. The
buckle should close comfortably and be adjustable in case it doesn't fit properly.
Once the harness is secured, adjust it to fit properly. Any strap should be wide
enough for two fingers to fit underneath. To ensure the harness is on your dog securely,
try pulling it over its head.
Harnesses are designed to help you train your dog properly. For example, if your dog
misbehaves, you can tighten the grip around its neck. To give them directions, you can quickly pull the harness and release it at the same time. The harness is put on similarly to a conventional harness but tightens whenever the dog tugs or jumps. Make sure your dog never experiences pain when utilizing these harnesses.
Start training your dog if they frequently pull so they don't damage themselves or
take them to a trainer.
Pick a harness that is the right size for your dog. Each brand and manufacturer
provides a size chart to its customers. Consult the chart properly to get the right fit for
your dog, especially if you make an online purchase.
Check out the online reviews to know if the size chart is correct to its claims cause,
at times, the perfect fit is either one size smaller or bigger.
A tight harness puts your dog at risk of serious injury, and a loose one could get your dog to slip
out of it, rendering it useless.
Leashes with a front clip may tend to tangle. Ensure that your dog doesn't get
caught on the leash or become twisted. Stop immediately and free the dog if it does.
Leashes with a back clip are less likely to twist themselves. A back-clip harness, however, could
result in you being pulled around like a sled if your dog tugs it.
The most important thing to remember is that your dog should like wearing the
harness. This makes it easier to put it on them for subsequent outings by teaching
them to like putting one.
Try to make it a happy and positive experience for your dog. Have self-
assurance that everything will be fine because dogs can feel the energy around them
and reflect accordingly.
For smaller breeds, get hold of a stretchy-fabric harness, as it will fit securely
without restricting your dog's movement. For larger dogs, a harness made of durable materials like leather is advised. It is also recommended for dogs that like to indulge in sports like hiking or riding.


For the best results, it is great if you start early and introduce the usage of a harness to your
dog during training. It gets easier for you to handle them during the latter years and allows you
to control your pet better.
You can do much to control your grip over your pet if they take things easy. However, ensure it
suits your dog perfectly well in size and fabric. A suitable harness is a great way of protecting
your pet without taking away their freedom from them.