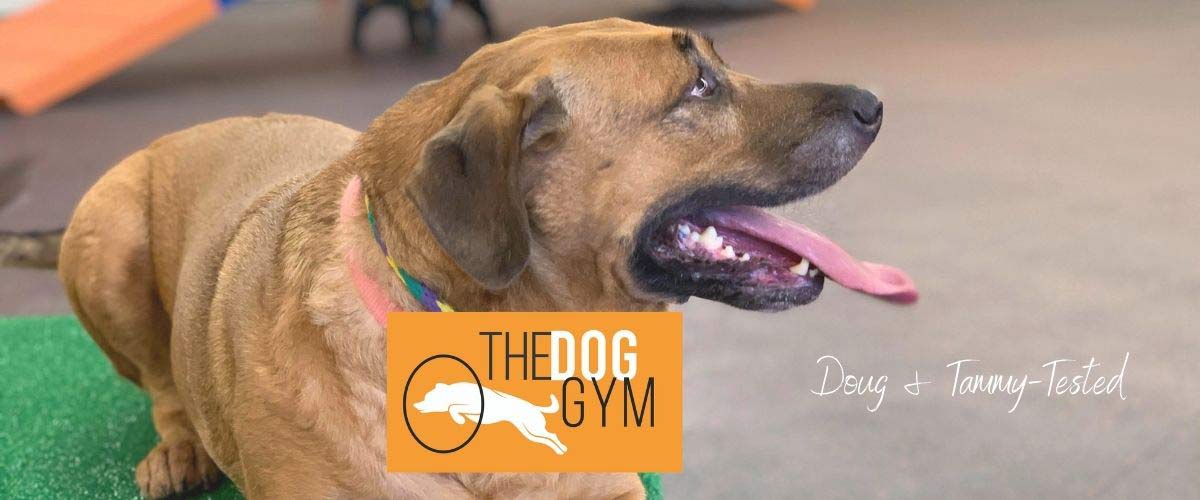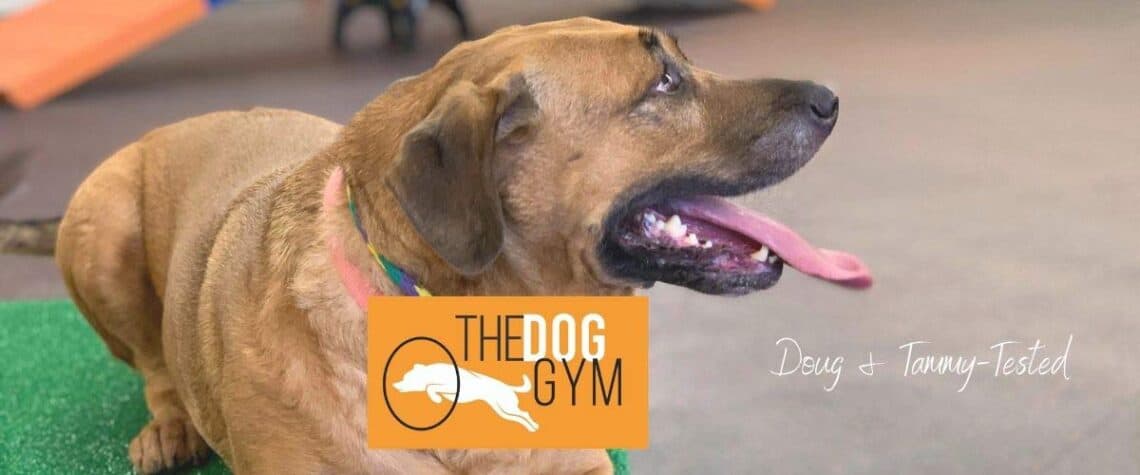 The Dog Gym Houston Indoor Dog Park and Agility
Dogs aren't meant to sit on the couch all day. And keeping a dog healthy and happy means more than just walk, feed and water. That's the basic theory behind The Dog Gym, the newest business enterprise from Molly Taylor of Molly's Mutt House.
>>Houston Dog Mom Special offer! Promo code for The Dog Gym. Pay just $47 for 3 classes! That's 30% off!
About The Dog Gym Indoor Dog Playground in Houston
The Dog Gym emerged out of the 2020 pandemic. Molly quickly saw boarders and day care customers disappear during the "Year of Staying Home." And once the initial 6-week shut down turned to months and then a full year, she, like many small business owners, struggled to keep the doors open.
But with some people's work from home becoming the new norm, Molly idendified a new business opportunity.
"Dog owners that have been working from home are realizing that their dogs need to do more than sit around the house," Molly said. "They've learned that dogs need exercise and an outlet — something to do that lets them be a dog." And when dogs are allowed to be a dog — running, playing, sniffing, learning new things — they are happier and better behaved.
Sometimes a "bad dog" is just a bored, smart, under-stimulated dog that needs a job to do. Agility, scentwork and learning a new skill can help with all of that.
The Dog Gym is adjacent to Molly's Mutthouse, in 3,000 square feet repurposed from daycare rooms. (Molly's Mutthouse continues to offer doggie day care plus a retail shop.) In doggie daycare, dogs mingle among themselves and play with caretakers. But with The Dog Gym, dogs interact with their owners and other dogs, plus receive the mental stimulation of learning a new skill.
There are other dog agility and dog training facilities in the greater Houston area. But most of them are more than 45 minutes from downtown, due to Houston's sprawl and traffic. That's why their catch phrase, "bringing dog fun to city folks" makes sense. This is a dog agility training near The Heights, Garden Oaks and Oak Forest, easily accessible to inner loopers. Plus the style of classes and schedule make them ideal for busy professionals.
Classes at The Dog Gym Houston – Indoor Dog Exercise Facility
Similar to a human gym membership or yoga studio, you can view classes for The Dog Gym and book online. Repeat classes as many times as you want within your membership allotment — either 3, 6 or unlimited classes each month.
Classes include:
Agility 101 – beginning dog agility and familiarity with agility equipment
Freestyle – all the moves for dog dancing
Dog basic training refresher series including loose leash walking, stay and leave it
Trick Class (teach your dog to high five or bang you're dead)
You can also book Open Gym time, limited to 5 participants to ensure social distancing and control. Or, book a one on one time for just you, your dog and the dog playground equipment.
The Dog Gym classes are available during weekend and weekday to fit every schedule.
Molly has hired several independent dog trainers to instruct at the facility. If students like the trainer's approach, they can work with the trainer for 1:1 lessons, separate from The Dog Gym.
Review of The Dog Gym Houston (Tammy Struts Her Stuff)
If you've followed my blog before, you know that I have a good dog (Doug) and a bad dog (Tammy). She's not a bad dog. She's just a people dog, not a dog dog. But before she decided other dogs are evil, she attended weekly training classes and even competed in a local obedience event, taking 2nd place.
So even though she's my bad dog, she's the perfect dog to try agility. I booked a "Just You & Your Dog," a 30 minute session to try out this indoor dog agility course with no other dogs there.
Here's how it went:
OMG mom. We doing jumps again!?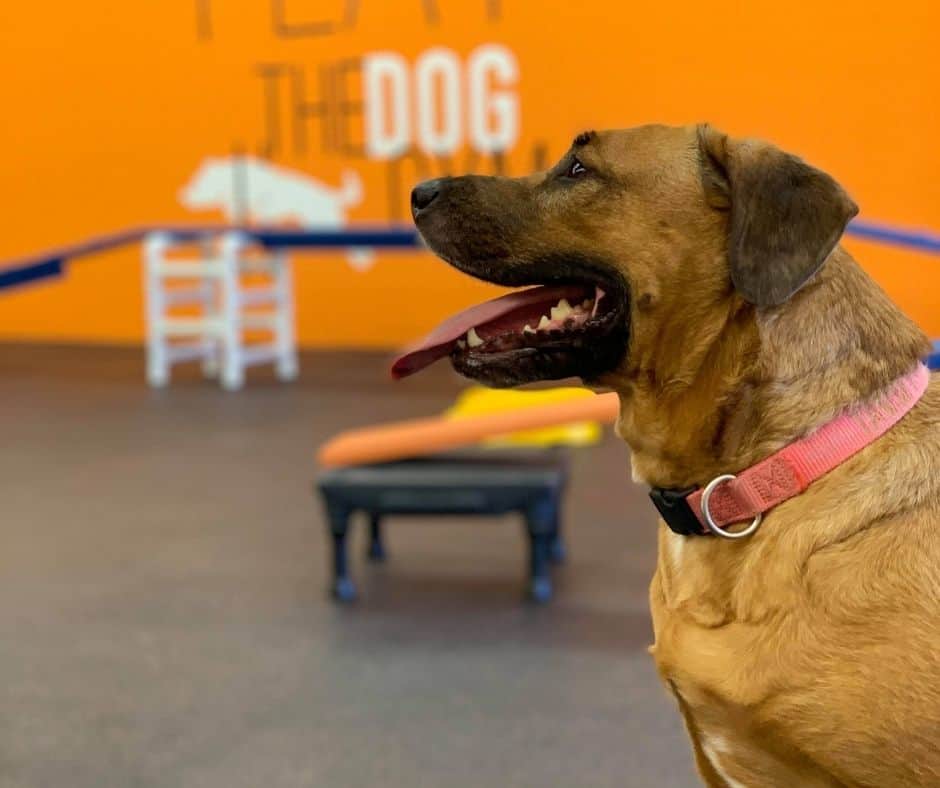 Tammy is ball motivated, not treat motivated. So she got to play fetch as a reward for doing a trick.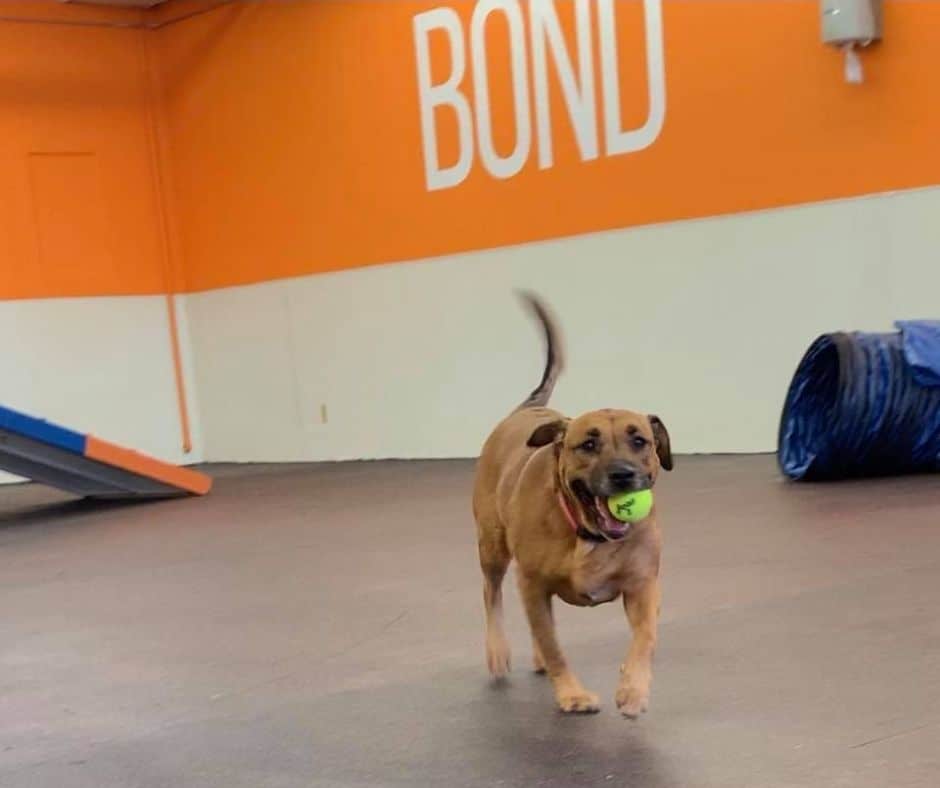 I. Am. So. Hap-hap. Thank you momma!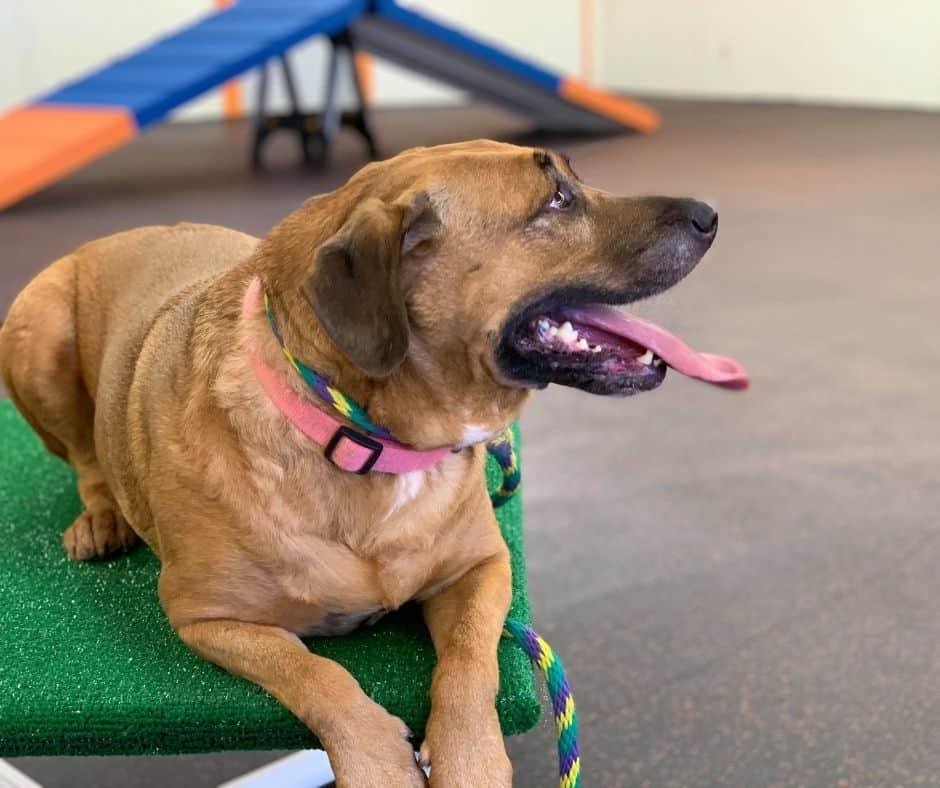 As you will see in this video, Tammy had an absolute ball strutting her stuff. And since this dog exercise facility is air-conditioned, neither of us got over heated.
Benefits of Indoor Agility Classes in Houston
Here are some of the benefits of a membership at The Dog Gym indoor dog agility:
Convenience. Located just 1 block north of 610 at 3410 North Shepherd Drive, the The Dog Gym has indoor dog training classes near the Heights, Garden Oaks and Oak Forest. Classes are scheduled throughout the day, weekends and weekdays.
Affordability. With a drop in rate of just $25-$35 per class, or unlimited classes at $97 a month (intro rate!) the Houston Dog Gym is affordable. Psst. Give up Orange Theory and run agility with your dog.
Flexibility. Most dog training classes require a 4 to 6-week commitment. With the drop-in class format, your dog (and you) can learn on your own pace. You can work on one thing multiple times by repeating classes, or work on a bunch of new things.
Air conditioning. Wait. Somewhere my dog can run that's air-conditioned? There aren't that many dog friendly air-conditioned places in Houston. In hot, humid weather, air-conditioning is key for humans and dog athletes. The Dog Gym is a like an air-conditioned indoor dog playground.
Structure. Classes are structured for quick learning modules and limited to 45 minutes, which is about the extent of a dog's attention span
Exercise for Your Dog's Mind and Body. Your dog is super bored at home. You'll be amazed at the way agility will strengthen your bond with your dog and light up his or her spirit. By the end of our session, Tammy's tail was wagging low and loose and her eyes were shiny. She was one happy (and tired) dog.
It's this last part that is so important to Molly, who's been in the dog business for over 20 years, 17 of them at Molly's Mutt House.
"It's fantastic to see a dog act like a dog. To see them in their happiest in their body and face. It's pure joy."
---
The Dog Gym Houston Indoor Dog Park requires membership, but you can also get a free trial class.

Memberships start at $69/month for three sessions, up to $157 for unlimited monthly classes. Drop-in class rates are also available. Be one of their founding members and you'll lock in $97 for unlimited monthly classes.

Or book the Houston Dog Mom special: 3 classes of your choice for $47. Classes must be used within one month and are not transferrable between dogs. So buy a membership for each dog!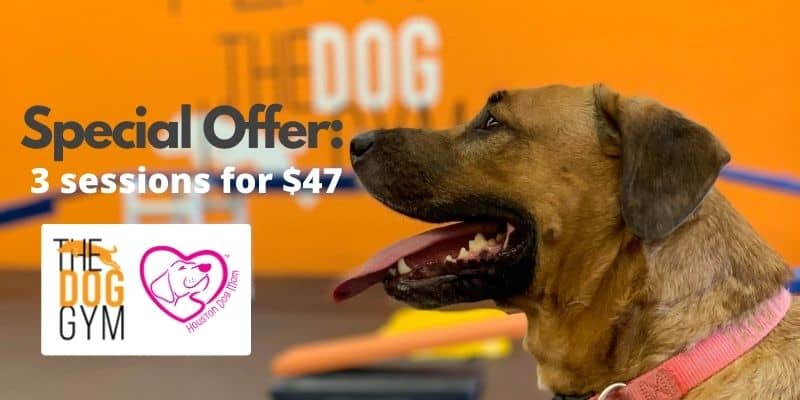 Website: HoustonDogGym.com
Facebook: The Dog Gym @thedoggym
Instagram: The Dog Gym @thedoggym
---
Dog Businesses in Oak Forest and Garden Oaks
The neighborhood of Oak Forest and Garden Oaks, just north of The Houston Heights, is booming for dog owners and their pawrents. Close to The Dog Gym, you'll find dog-friendly restaurants like Cottonwood, The Wakefield Crowbar and Walking Stick Brewery. Plus Garden Oaks hosts Joasis-Houston, a dog swimming facility, and The Pup Stop on Wakefield and The Doggie Express dog bakery.