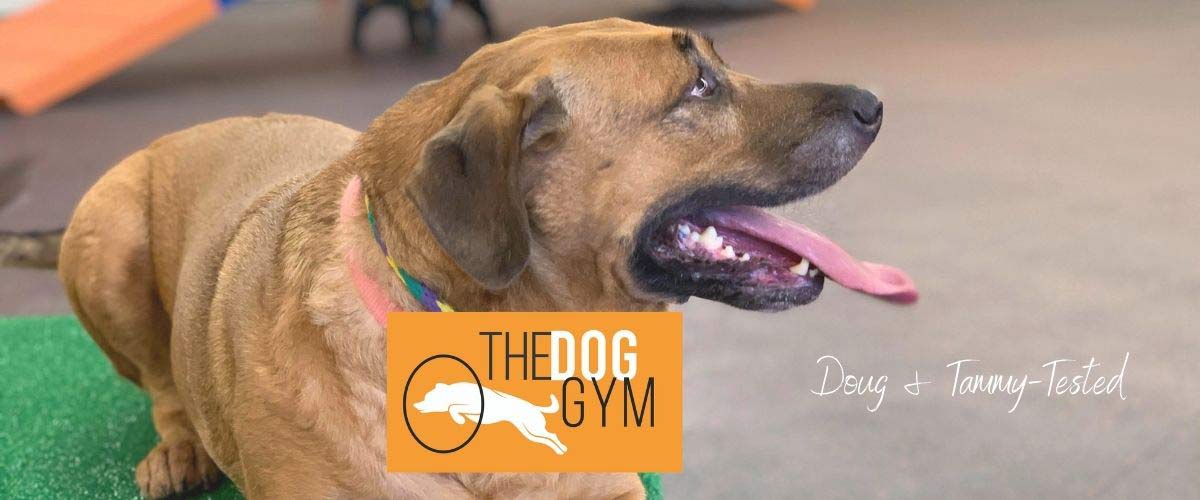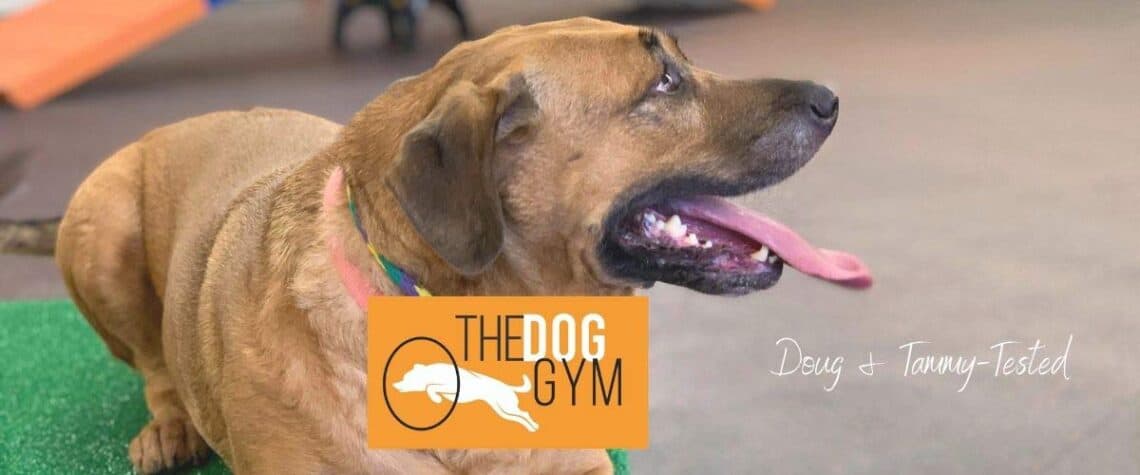 The Dog Gym Houston Indoor Dog Park and Agility
The Dog Gym, an indoor dog park and agility course in Houston, has closed. You can still enjoy Doggie Daycare at Molly's Mutt House, located at 3410 N Shepherd Dr, Houston, TX 77018
But if you want an indoor dog park and agility for your dog, I have other suggestions. Read on!
Agility & Indoor Dog Parks in Houston
Here are some alternatives to The Dog Gym Houston.
Molly's Mutt House Fitness Day Camp – Your dog that doesn't like doggie playdates still needs interaction and social time. That's where Fitness Day Camp comes in. Your dog will have one on one play time with a trainer plus work on agility, nose work, mind games and obedience training.
Run Fido Run Mobile Dog Gym – This indoor dog gym comes to you. I've used this previously for some high energy foster dogs who loved the freedom of running on a treadmill and setting their own pace. A 30-minute workout session in this air conditioned dog gym on wheels is only $45-$50. Trial sessions are $25, and Mike works with your dog to get them used to it. Soon your dog will run to the door when they hear the mobile dog gym roll up!
Krafty K9 Dog Sports – Pursue agility, basic obedience, scentwork and more in the comfort of this air-conditioned dog gym in Houston. Want some one on one playtime with your dog? Rent one of their 2 private playrooms for dogs for just $40 per hour. Their convenient Houston location is 519 Rankin Circle North, 77073, just 1 mile off 45N/Rankin Road exit.
Dog Gone Fun Agility – The mack-daddy of indoor dog training facilities, Dog Gon Fun Agility offers classes throughout the week in a variety of dog sports. Their location at 26310 Dobbin-Huffsmith Road in Magnolia is worth the drive.
SniffSpot – Maybe not the indoor dog gym you were looking for, but check the offerings on private dog parks offered by your neighbors. Some Houston dog play areas even have pools where you can join your pooch for a swim.
Review of The Dog Gym Houston (Tammy Struts Her Stuff)
So I already said above that The Dog Gym has closed. SIGH. But I'm not deleting the section below, written in April 2021, because I love my dog and want to keep all this in perpetuity. 🙂
If you've followed my blog before, you know that I have a good dog (Doug) and a bad dog (Tammy).
She's not a bad dog. She's just a people dog, not a dog dog. But before she decided other dogs are evil, she attended weekly training classes and even competed in a local obedience event, taking 2nd place.
So even though she's my bad dog, she's the perfect dog to try agility. I booked a "Just You & Your Dog," a 30 minute session to try out this indoor dog agility course with no other dogs there.
Here's how it went:
OMG mom. We doing jumps again!?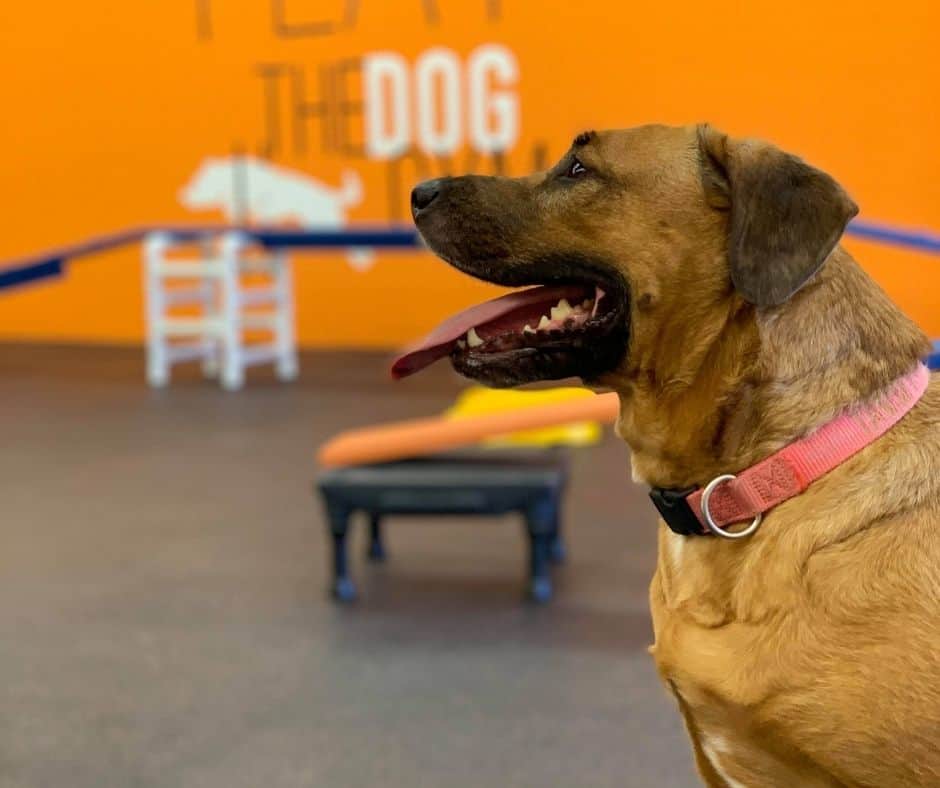 Tammy is ball motivated, not treat motivated. So she got to play fetch as a reward for doing a trick.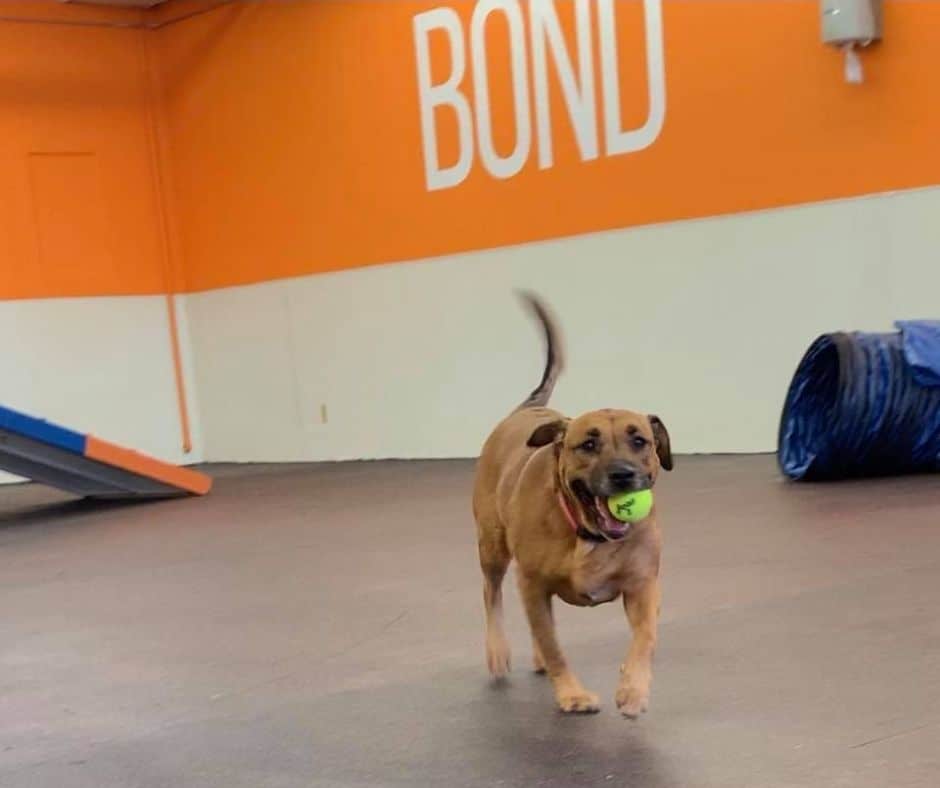 I. Am. So. Hap-hap. Thank you momma!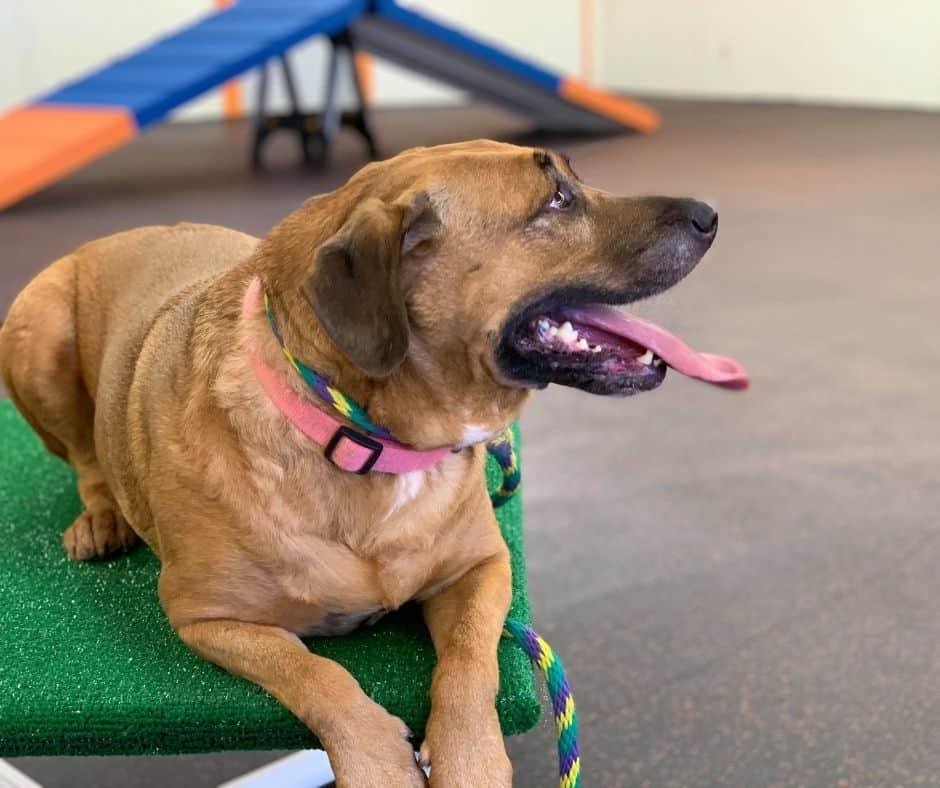 As you will see in this video, Tammy had an absolute ball strutting her stuff. And since this dog exercise facility is air-conditioned, neither of us got over heated.
.