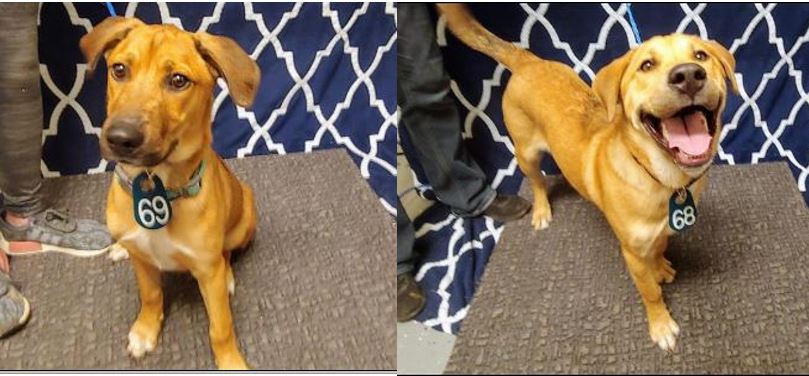 Puppies Abandoned Near An Apartment Dumpster Need Homes!
These two young dogs were found abandoned next to an apartment dumpster. Now they run the risk of never having a forever home.
Tator and Tot are at the Harris County Animal Shelter, after their finders were unable to keep them in their apartment. The pups are approximately 4-6 months old and are mixed breeds.
They are pretty special, as explained in this video by Urgent Shelter Pets Houston, a networking Facebook page run by volunteers and not affiliated with the shelter.
Tator and Tot were abandoned near an apartment dumpster. Their finders kept them for a short time, but then….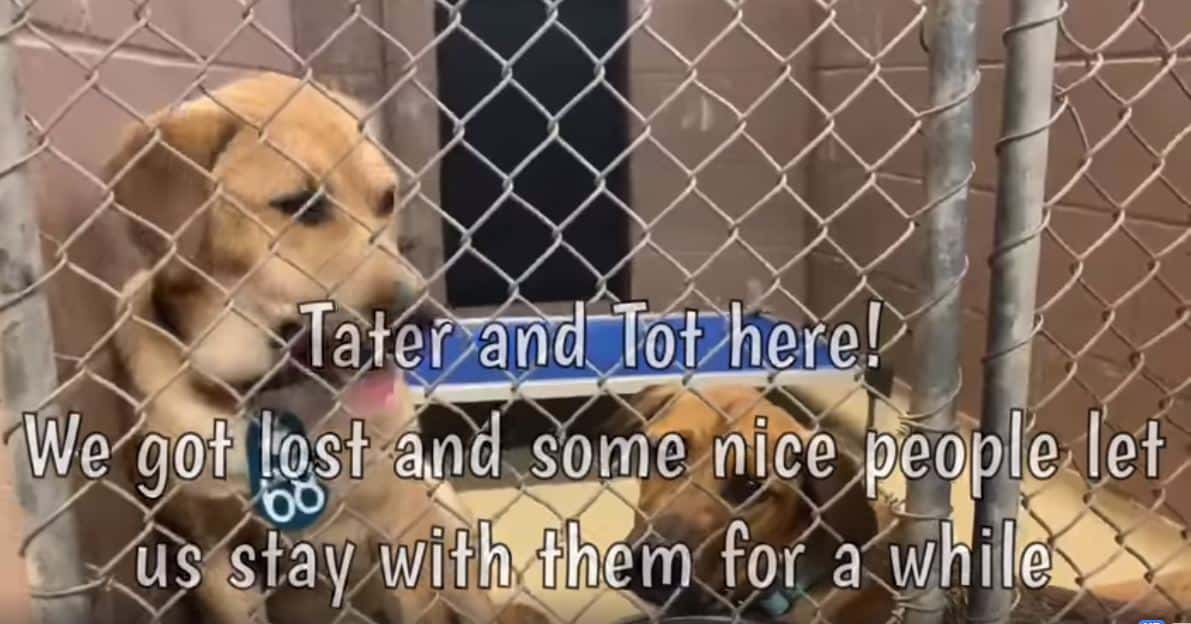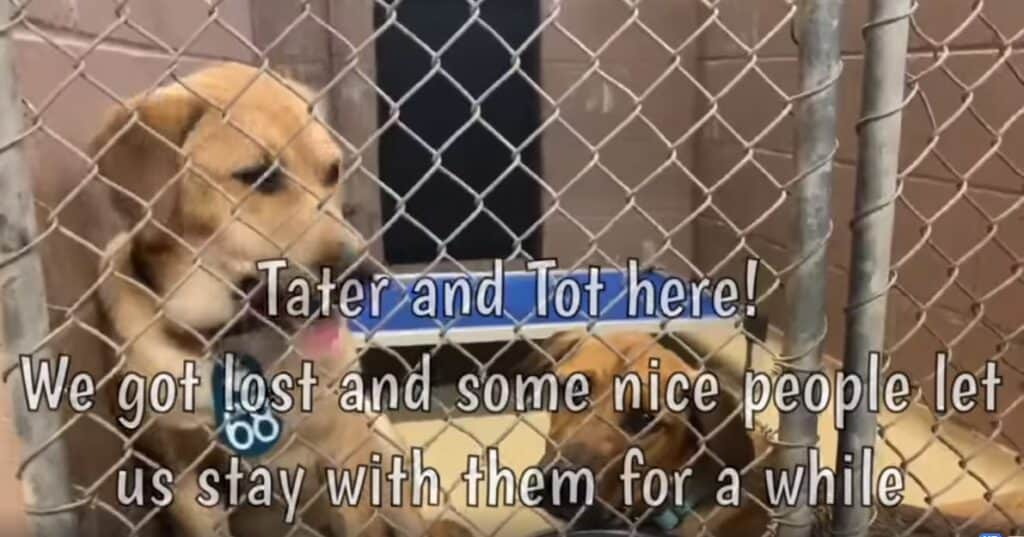 They weren't able to keep the pups due to apartment rules.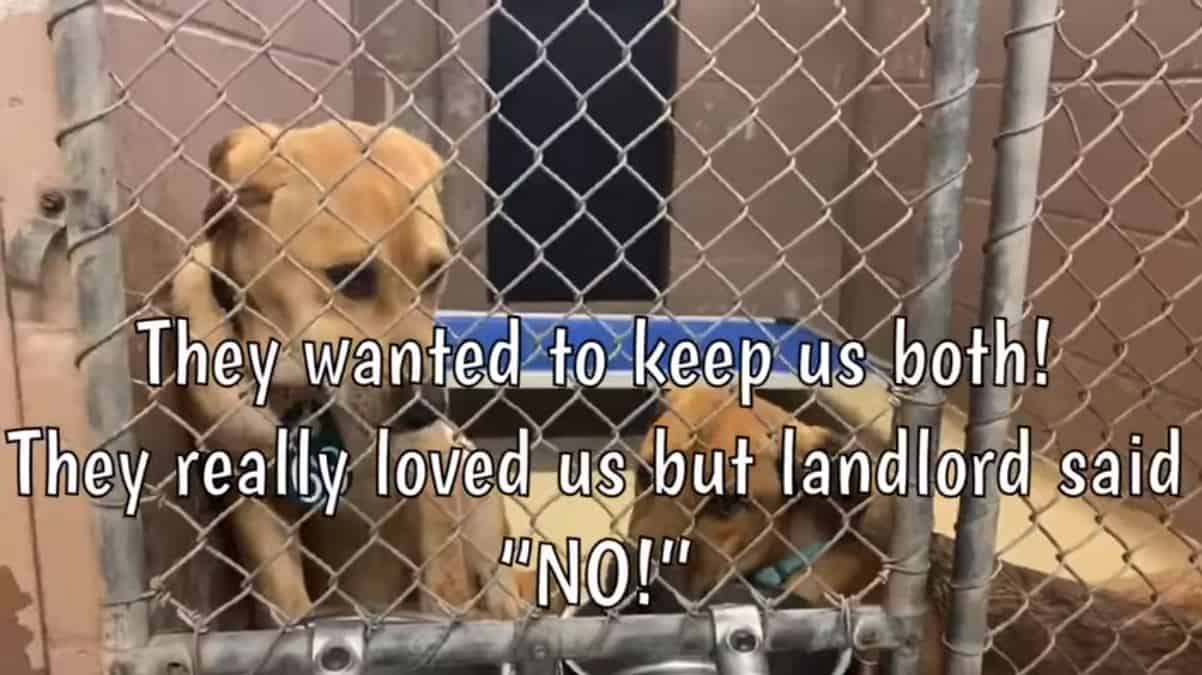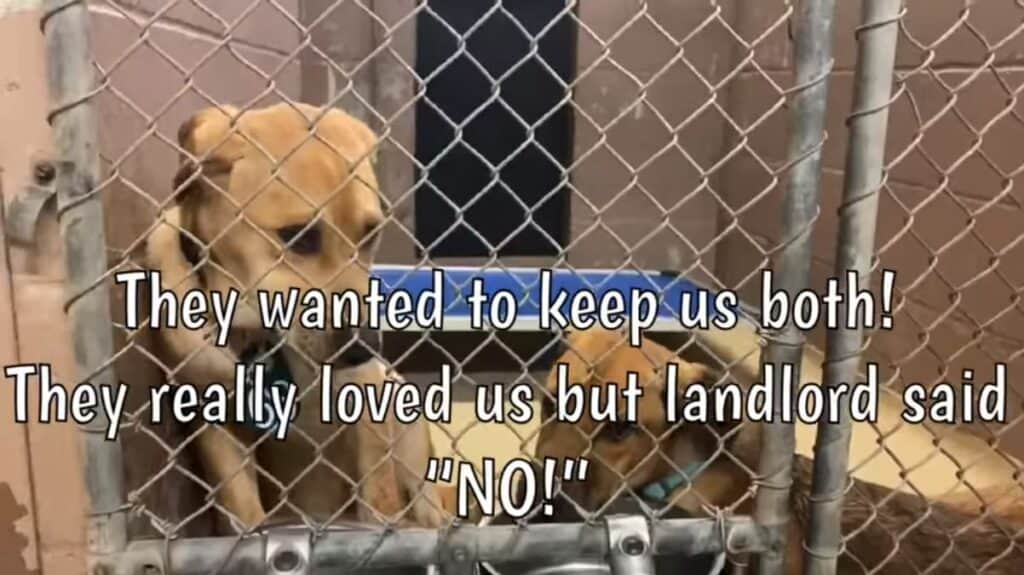 Tater and Tot's finders left these notes, hoping that it would help the dogs find permanent homes.
Tot's Letter reads:
This is Tot, the brother of Tater. Hopefully you have found both the dogs together. We had a lot of fun with these guys in our short time together. Fun walks by the lake to chase duckies, endless amounts of treats and playtime and endless amounts of snuggles.

We found Tater and Tot by our apartment dumpster and decided to take them in for a few days due to the freezing weather. We got in trouble for having them & have been forced to get rid of them really quickly, which broke my boyfriend's and my heart…

We drove to many shelters which were full or threatened to put them down… This was our last option, letting them go. These dogs are AMAZING & so loving & in need of a good home.

We hope this letter reaches someone who can help.

We (heart) you Tator & Tot

11/19/2019
Tater's Letter reads:
This is Tater. He is very loving brother of Tot. Hopefully you have found the brothers together. We found these dogs together and have cared for them and fed them and loved them for the past week. They are pretty well potty trained.

We tried to find them owners, give them to shelters, tried to find them new homes, but sadly no luck.

We don't want to see them get put down in the shelter for they are VERY Good Boys!

Please help them find or give them a good home.

The only reason why we can't keep them is due to our apt and our roommates. Please take care of them.
It's obvious that the couple who found them were heartbroken to leave them at the shelter. They tried to find someone to take them, whether a new owner, or a shelter or rescue.
However, the sad reality is, all Houston shelters are overcrowded. And rescue groups can only help if they have fosters.
How You Can Help Tater & Tot
Tater & Tot arrived at the municipal shelter on 11/19/2019.
The typical "length of stay" for a stray dog is 7 days, with a maximum of 14 days. But, they could be euthanized at any time after their 3 day stray hold is up, due to space and the high number of animals taken in every day.
You can help Tater & Tot by sharing this post and their video to help them find homes. They are also available for immediate adoption.
Or if you live in Houston or Harris County TX, offer to foster for the shelter by emailing [email protected]. If you live in the Houston area but are outside of Harris County, message the Urgent Shelter Pets Houston Facebook page. They will work to connect you with a rescue group.
Both dogs are available at the Harris County Animal Shelter at 612 Canino Road in Houston Texas. Their $80 adoption fee includes their neuter surgery, microchip and basic vaccinations.
The boys are kenneled together at the shelter but do not need to be adopted together. These boys are young and resilient, and are not fully bonded.
Tator (A545987) is around 5 months old, 40 lbs. #A545987 http://petharbor.com/pet.asp?uaid=HRRS.A545987
Tot (A545985) is about 5 months old, 50 lbs. #A545985 http://petharbor.com/pet.asp?uaid=HRRS.A545985