Best Christmas Gifts for Dog Lovers
Looking for the best Christmas gift for the dog lover in your life? We've made it easy with the First Annual Houston Dog Mom Holiday Gift Guide.
In this guide we feature local business owners (1st Rodeo Dog Collars, Diogenes the Dog Holistic Dog Treats and Slightly Sarcastic Me jewelry). Plus gifts that give back to local non-profits (Houston Huts 4 Mutts, Houston K-911 Rescue and Harris County Pets). Happy shopping!
Local Gifts for Dog Lovers
These three Houston business owners will make you look like a champion gift-giver.
1st Rodeo Leather Dog Collars & Leashes
1st Rodeo is a Houston based business featuring handcrafted dog collars and leashes made from saddle leather. All colored leather is drum dyed. The hardware is stainless steel. The tooling and background paint are hand crafted.
The result? Gorgeous, long lasting, quality dog collars that show off how handsome/beautiful your pup is!
Owner Mikey Newton offers a Western themed style in an array of colors, including natural, turquoise and red.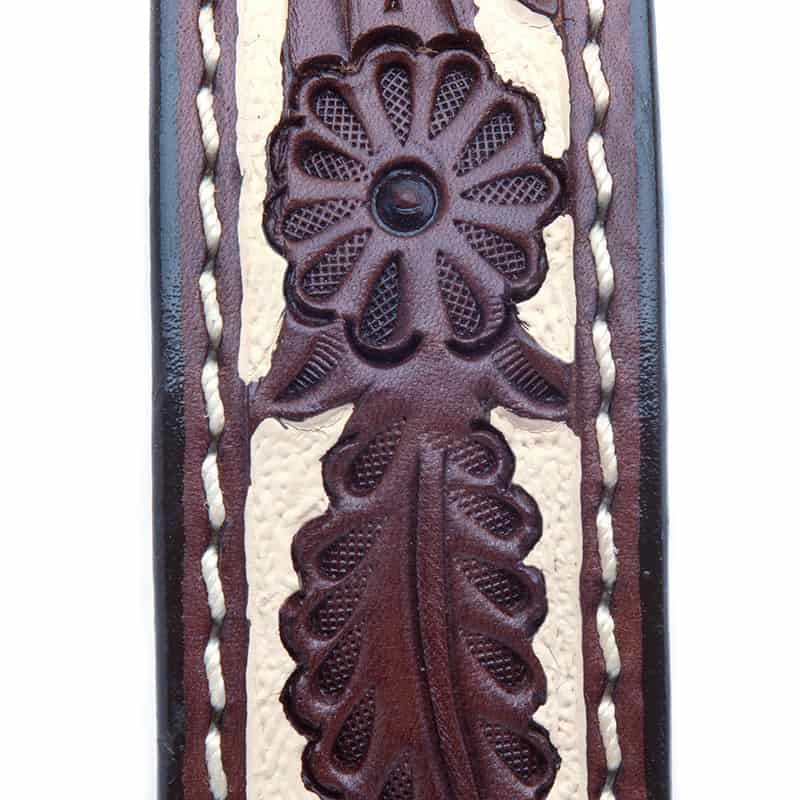 The newly introduced Mountain collar is inspired by the Colorodo Rockies and is sure to make you dream of a mountain vacation with your doggo.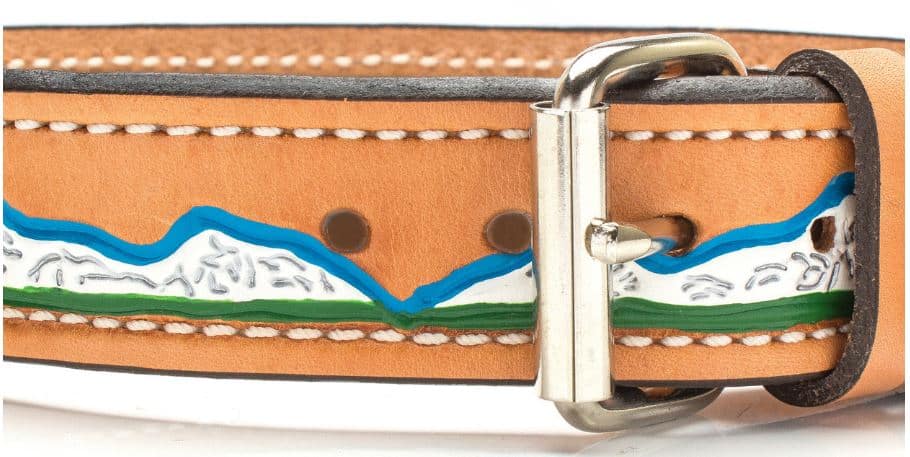 Regardless of the design you select, sizes are available to fit from shih-tsu to great dane. Pick up a matching leash while you're at it, to keep your pup in style.
Shop 1st Rodeo online: https://www.1strodeo.com/shop-online, and follow on Facebook and Instagram
Diogenese the Dog Holistic Dog Treats
It was the gorgeous standard poodle that caught my eye first. But the display of treats had my dog drooling. Owner Joanna Galiano and her dog Leela can be found most weekends at dog pop-ups and festivals, selling CBD dog treats, dehydrated chews and natural dog soap. But you can shop from the comfort of your home, in her Etsy shop.
Diogenese the Dog, named after a philosopher that believed that less is more, offers one ingredient dehydrated chews with no artificial colors, additives or preservatives. Flavors include Beef, Organic Chicken, Salmon, Wagyu Beef Liver and Wagyu Beef Heart (plus Leela's favorite, Pig Skin Twists).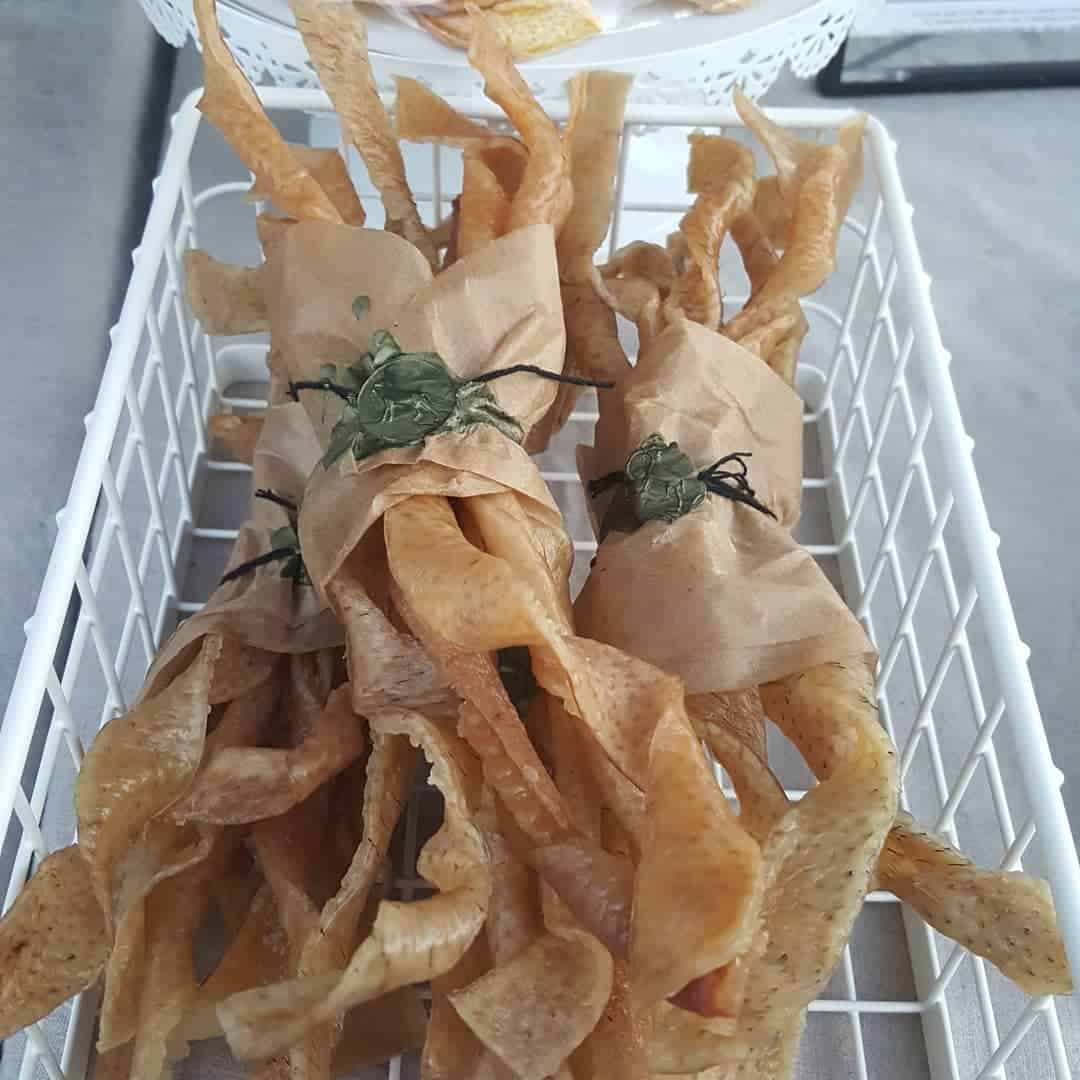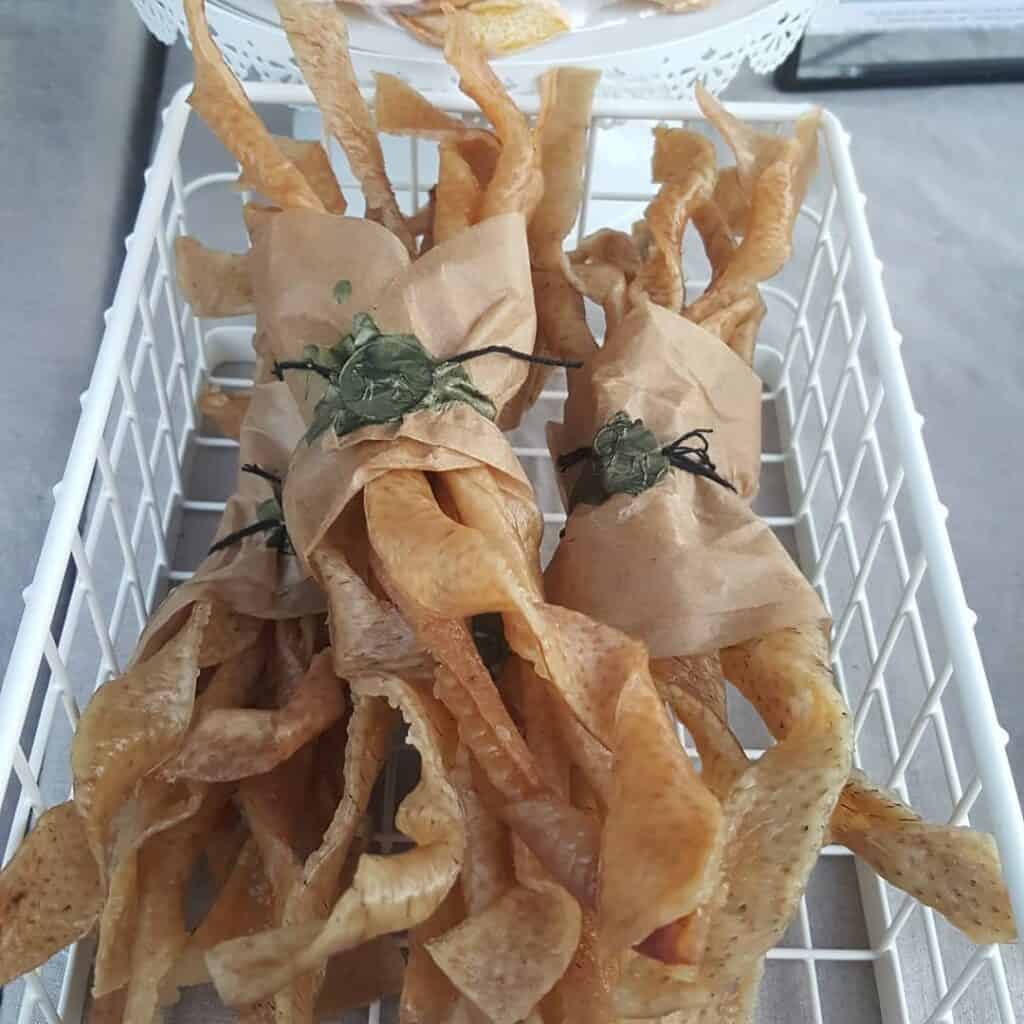 The product that Diogenese is most known for is their hemp oil CBD dog treats. They are full of superfoods like Chlorella, Spirulina, Turmeric, Cinnamon and Pumpkin, plus 3mg hemp oil per treat. The hemp oil helps calm anxious dogs as well as helping to relieve chronic pain and inflammation. The treats are vegetarian, grain free and gluten free so they can be enjoyed by dogs with sensitive of stomachs.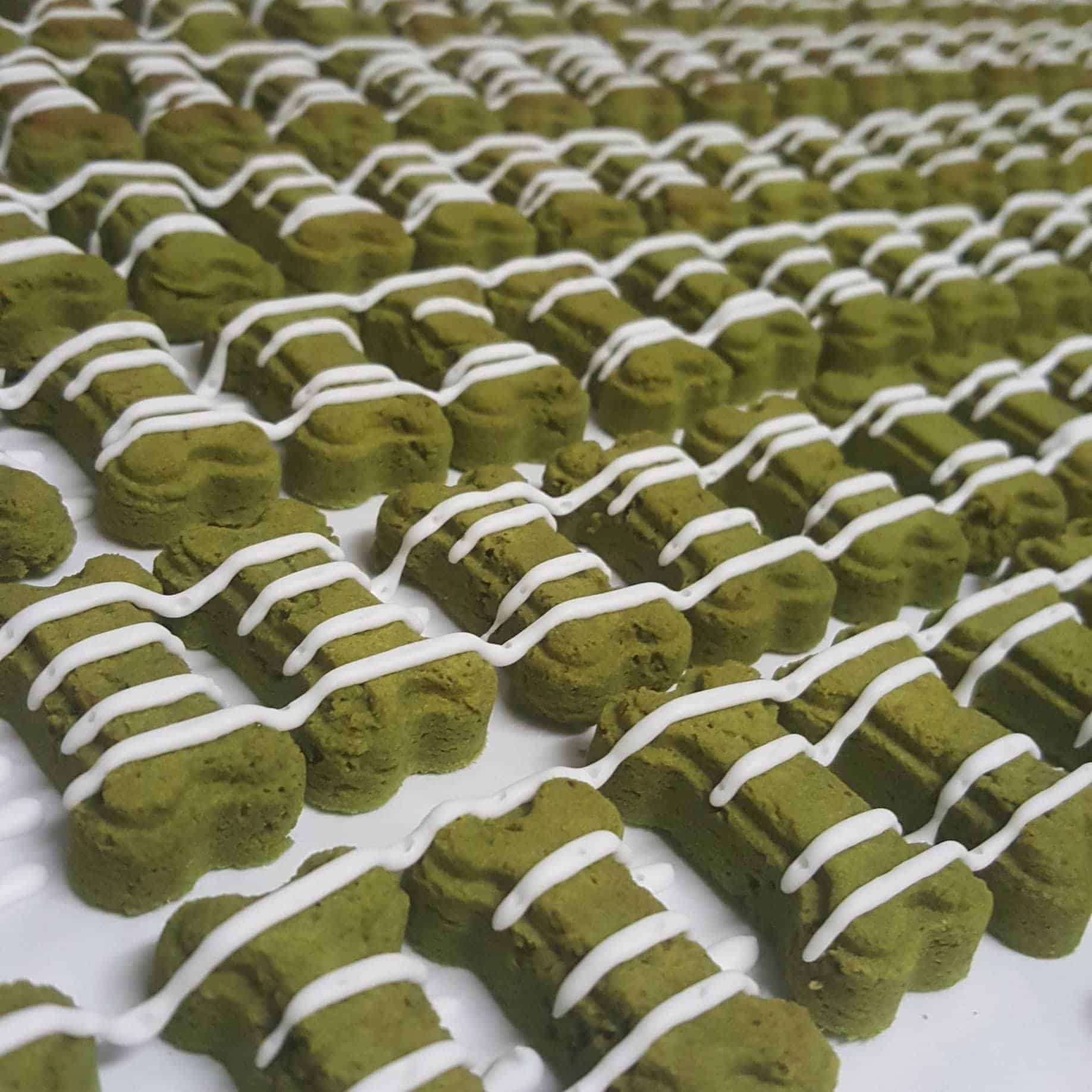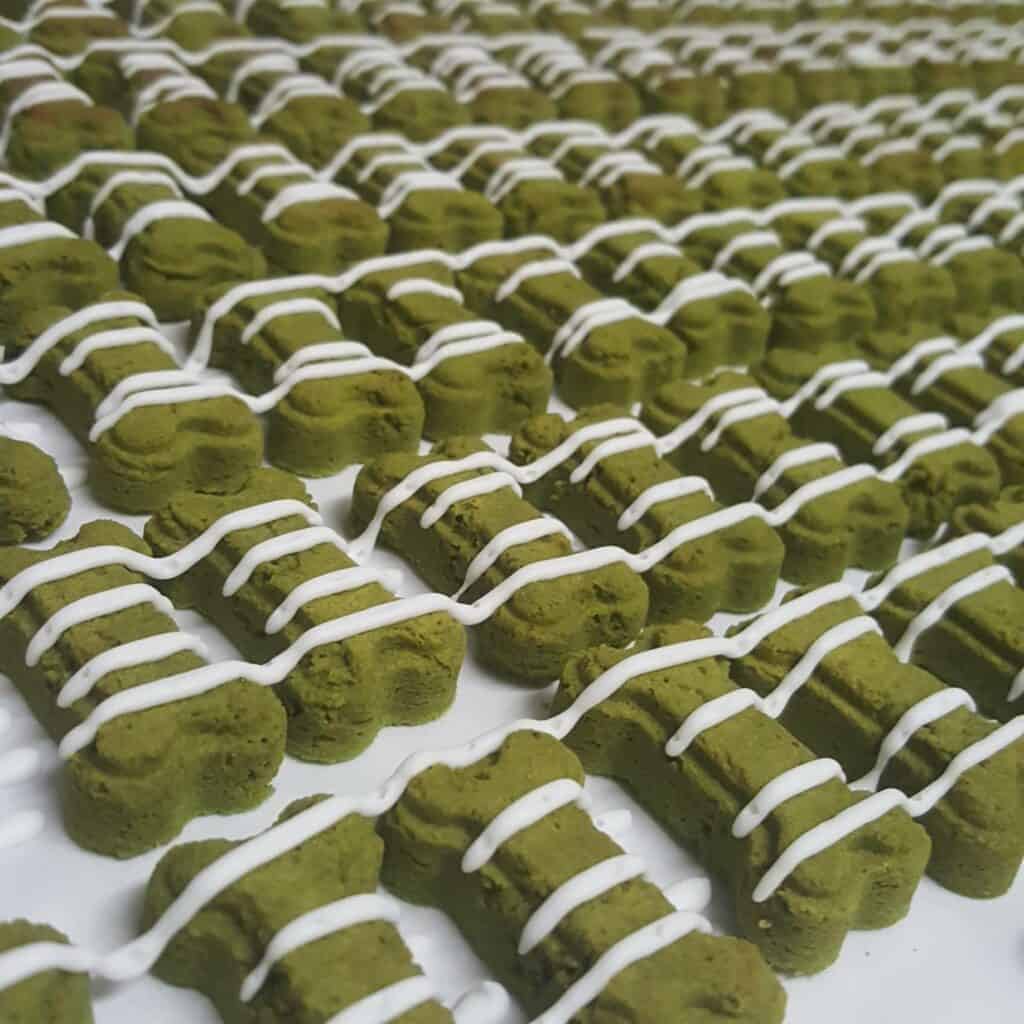 Shopping Tip: Create a gift basket with 5 or 6 items for your favorite dog (or dog parent). CBD treats + Jerky + Stuffed Toys = A Very Happy Dog!
Shop Diogenes the Dog Online: www.etsy.com/shop/DiogenesTheDogHTX and follow on Facebook or Instagram.
Slightly Sarcastic Me Custom Jewelry
Have something to say? Slightly Sarcastic Me can help you say it.
Owner Susan Hemmerich Wetmore started out stamping dog tags for her foster dogs from Rescued Pets Movement. From dog tags, she quickly moved on to stamped rescue bracelets, and then an Etsy site.
That site, Slightly Sarcastic Me, offers a collection of rescue and dog themed jewelry including sayings like "Live, Love, Rescue," and "I kissed a dog and I liked it."
There is also jewelry with sayings that even non-dog owners can relate to, like "A strong woman looks a challenge in the eye and gives it a wink,""Boss Babe," and "Do epic sh*t."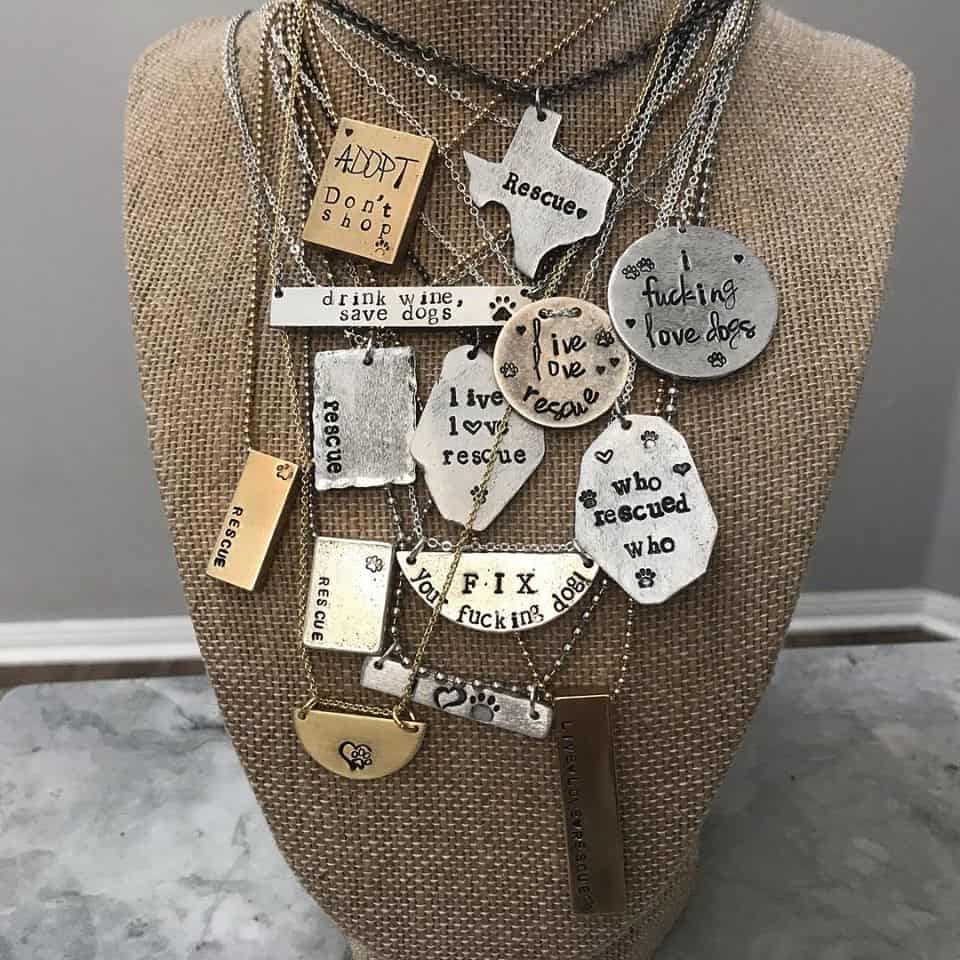 Or make your own custom-designed piece with a favorite saying (which this dog mom did last year, much to the delight of the recipient!)
Bonus: A portion of proceeds from December sales go to support Pearland Parvo Recovery Center, which offers low cost Parvo treatment to rescue groups.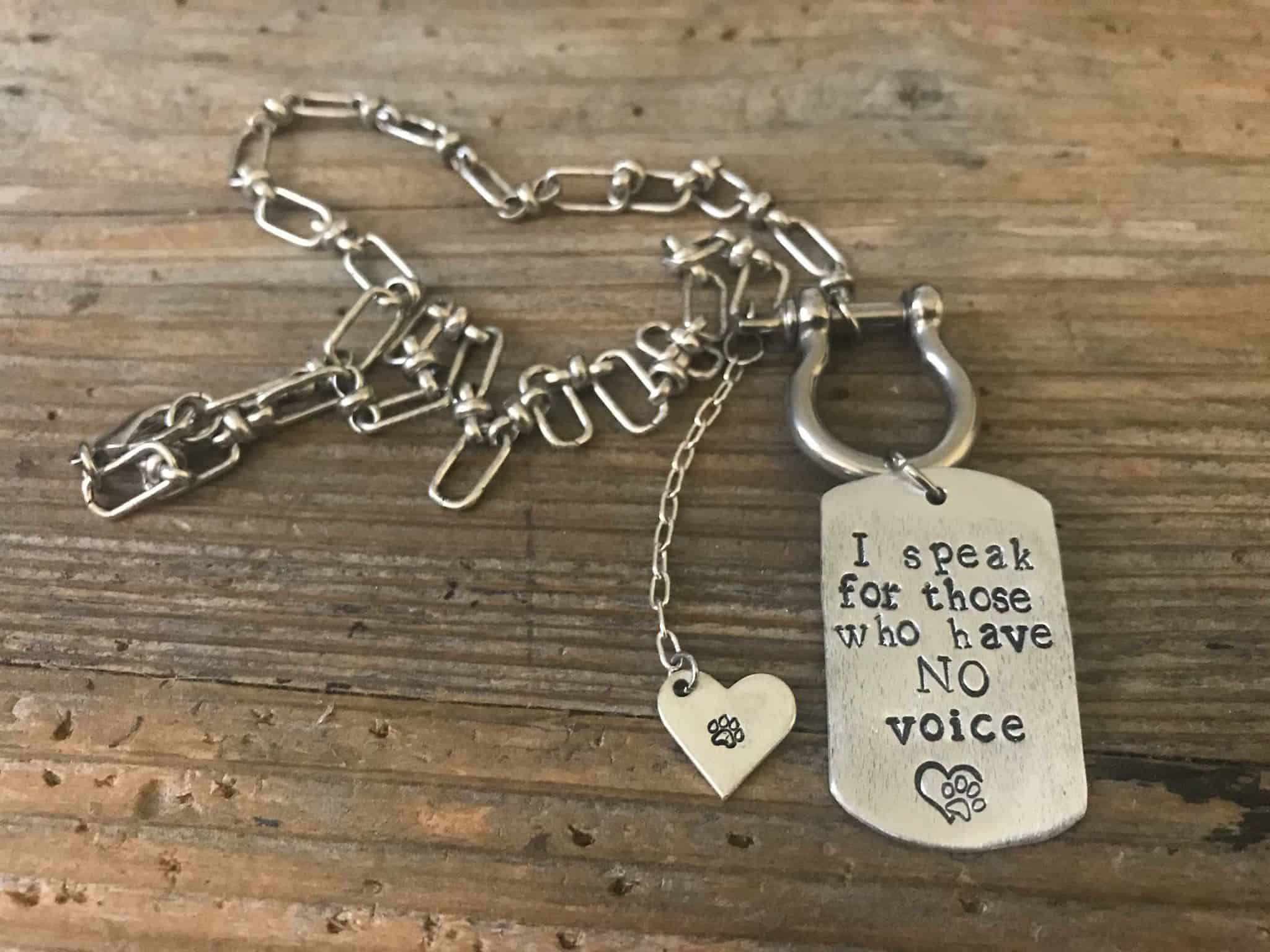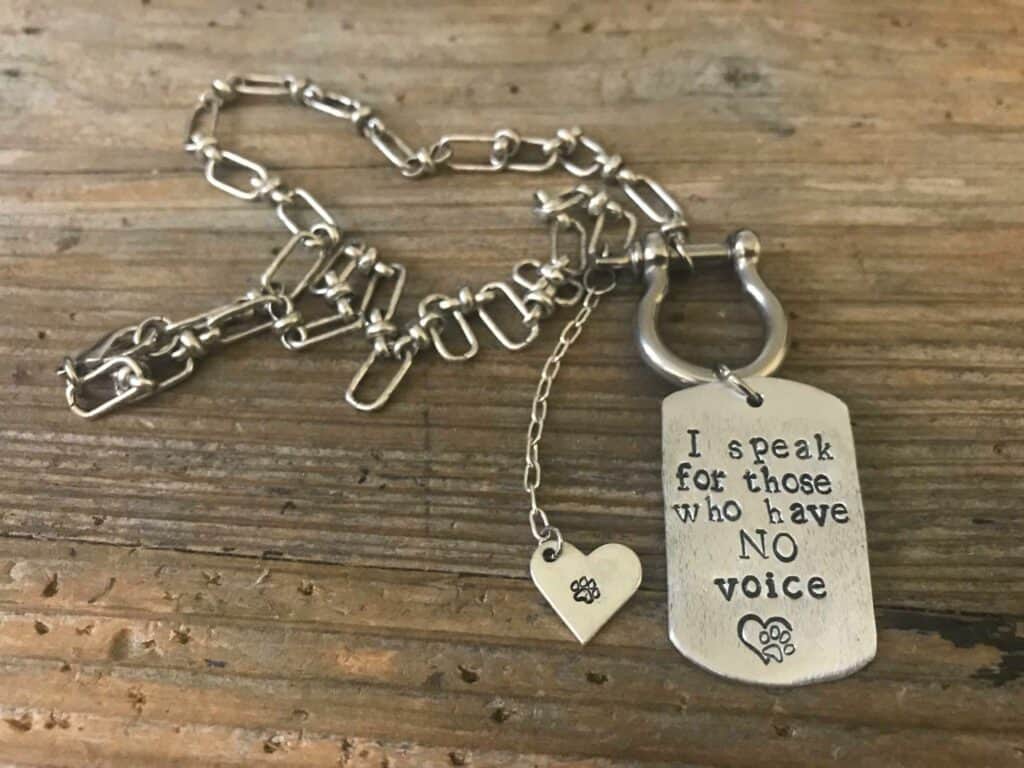 Shop Slightly Sarcastic Me online: https://www.etsy.com/shop/SlightlySarcasticMe and follow on Instagram.
Gifts That Give Back
Gifts that give back to a non-profit help to spread the season's cheer. Here are three opportunities to give back while giving to your friends and family.
Houston Huts 4 Mutts
Houston Huts 4 Mutts (H4M) performs outreach to owned dogs in the 3rd Ward of Houston. Often these dogs are chained in yards, with little if any shelter.
H4M offers free dog houses, food, pest control and padded dog collars to owners. Once trust is established, they focus on getting pets spayed and neutered, to end the cycle of animal over-population.
Donate $65 and they'll build a house in honor of your favorite dog lover! They'll receive a personalized card, and a picture of their dog house.
To purchase a house in someone's honor, donate $65 via Paypal: [email protected]. Then send a message via facebook with the name of the person the gift is honoring, their address, any special message and your name.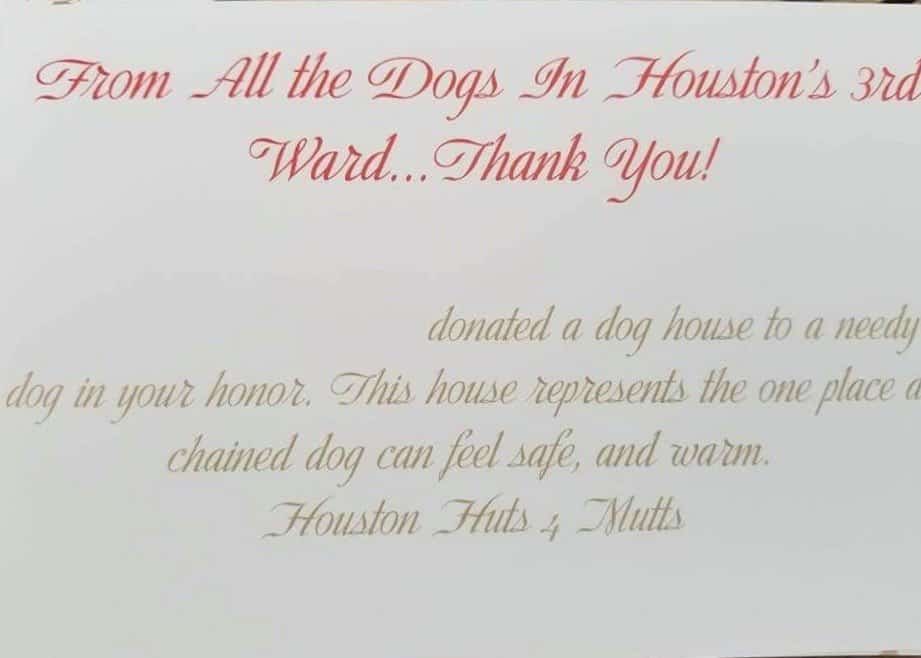 The Life of Gus
Gus, a stray dog, was discovered in a southeast Houston apartment complex in 2018 with a shoelace tied around his neck. The once temporary collar had become embedded in Gus' neck causing severe damage. He had also been shot with a pellet gun. Houston K-911 Rescue quickly stepped up to the challenge of Gus' care.
Gus' journey back to health captured hearts around the world. Gus' mission is to spread awareness to the plight of homeless dogs and encourage others to act for change, as an ambassador to stray dogs everywhere. He was recently recognized by the American Humane Hero Dog Awards .
Local animal rescue activist Sandee Roquemore-Maxwell, inspired by the story, wrote The Life of Gus: The Dog with the Big Head to teach children about kindness to animals. Proceeds from the book benefit K-911 Rescue. Purchase the book online on Amazon.com or Barnes&Noble.com.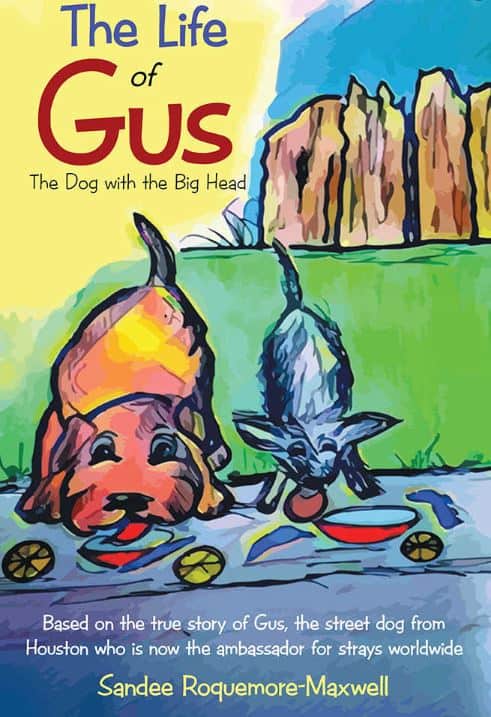 Spring Firefighter's Calendar
Everyone you know needs a calendar for 2020. The Spring Fire Department made it easy for you, by producing a gorgeous calendar to benefit Harris County Animal Shelter.
The calendar is just $15 plus shipping, and available online. You can also pick up a copy at the Spring Fire Department (656 E. Louetta Road in Spring) or at the Harris County Animal Shelter (612 Canino Road in Houston).
Stud Muffin "Buc-ee" on the front cover is available for adoption! He's currently living in a foster home, where he loves to do zoomies and cuddle. He's potty trained, crate trained and knows basic obedience. Check out his feature video and email your adoption inquiries to [email protected].