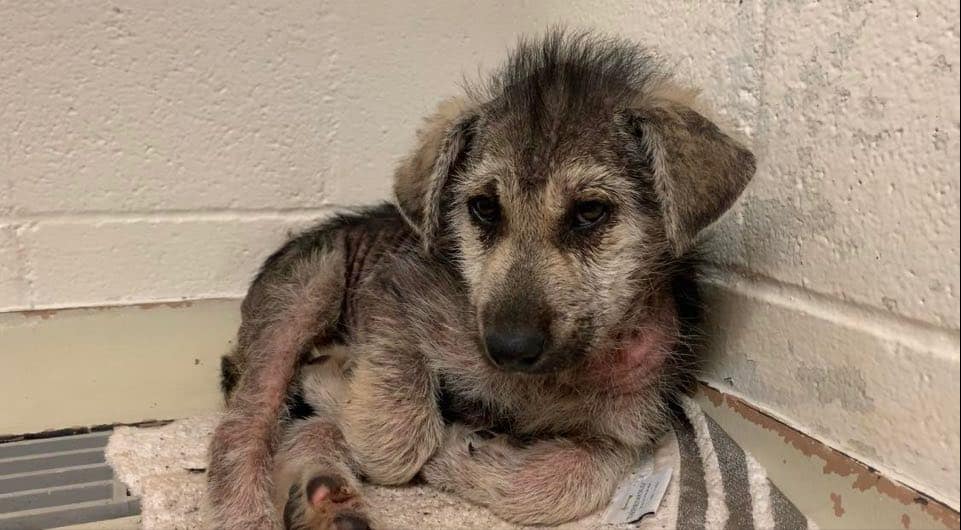 Stop Sharing Those Sad Puppy Posts — Here's How to Actually Help
Today a good friend in rescue shared a sad post on her Facebook page.
The post links to an article that has now been shared on Facebook 15,000 times.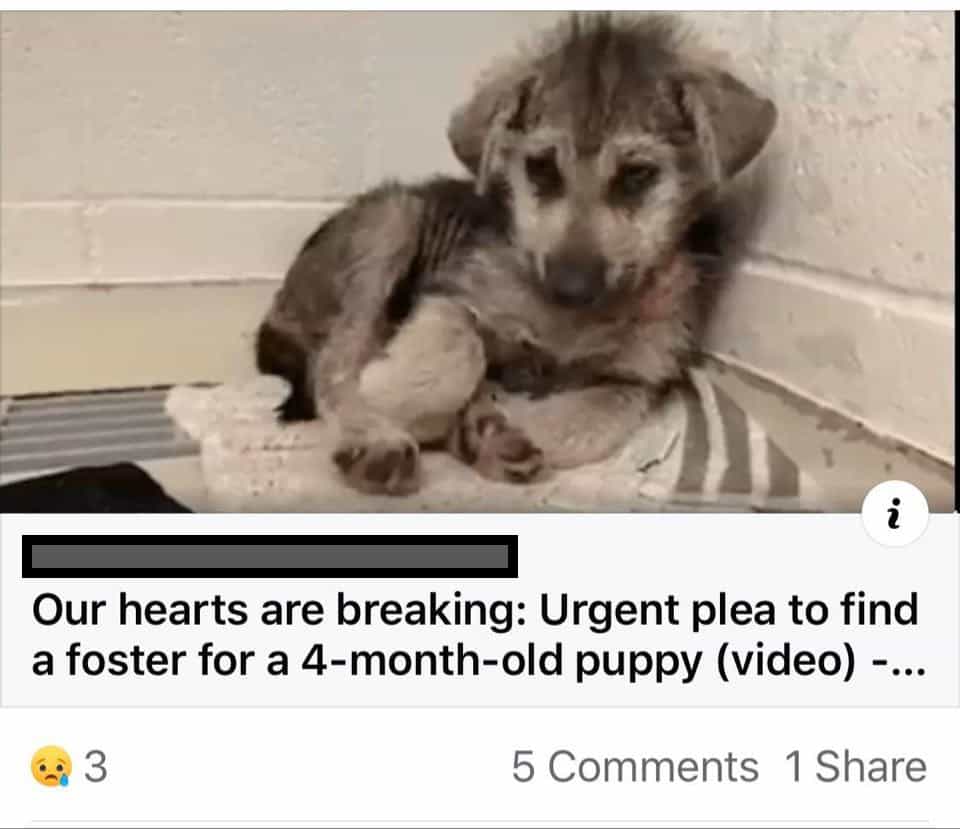 His story will continue to be shared across Facebook, raising alarms and playing on heartstrings. The post will spread across the country. Poor puppy.
So why does this post bother me?
Why Does This Post Bother Me?
The original article was written on 4/24/2020. And this puppy left the shelter on 4/25/2020 with Wag Again Rescue.
In fact, he's being fostered by a friend of mine. I met him on Sunday and gave him cuddles and scritches.
This dog is safe. No hearts need to be breaking here. (Other than, you just fell in love with this puppy, didn't you?)
But sharing their out-dated post will take attention away from dogs that actually need your help.
The news article references content from Urgent Shelter Pets Houston Facebook page (which you should be following on Facebook!). And that video that's embedded in the article? That's me. That's my voice.
Now, there's nothing wrong with referencing these public domain items in a news article.
But the author could easily have updated the story to let folks know that Moonpie left the shelter within 36 hours of arrival.
So why didn't she?
I don't know for sure. Maybe she got busy. But maybe it's because this story is a formula story. It's an approach that's used by many websites to hit the heart of animal lovers. You'll find stories just like this on multiple web sites. But their goal? It's not to help animals. It's to drive traffic to their website. The more traffic, the more ads they can pump into your feed, and the more money they generate.
So let's put the focus back where it belongs. Dogs that need help, the networking pages that feature them, and the rescues that save them.
Because if it's all about saving animals, we need to close the loop and focus on the next dog. We need to stop manipulating the public into sharing desperate dogs that are actually safe. And we need to start directing attention to the rescues that save lives.
How to Help Moonpie the Puppy
Moonpie is safe in a foster home in Houston Texas. And he's freaking adorable. He potties outside like a good boy. He wears a tiny t-shirt to protect his itchy skin. He's had medicated baths. And he's getting treatment for his skin infection.
The rescue that saved him is Wag Again Rescue, located in Pearland Texas.
As a medical rescue group, they save a tremendous number of dogs from Harris County Animal Shelter. Many of the dogs need expensive veterinary care, and Wag Again doesn't hesitate to step up.
Local fosters and donations are needed to help support their life-saving organization.
Wag Again uses foster homes to care for their dogs, once out of the shelter. When they are healthy enough for adoption, the rescue posts them on PetFinder.com, to find the loving homes they deserve.
Donate to support their work:
And follow Urgent Shelter Pets Houston on Facebook. This team of volunteers posts networking videos, monitors the posts for donations and foster offers, and works with multiple rescue groups.