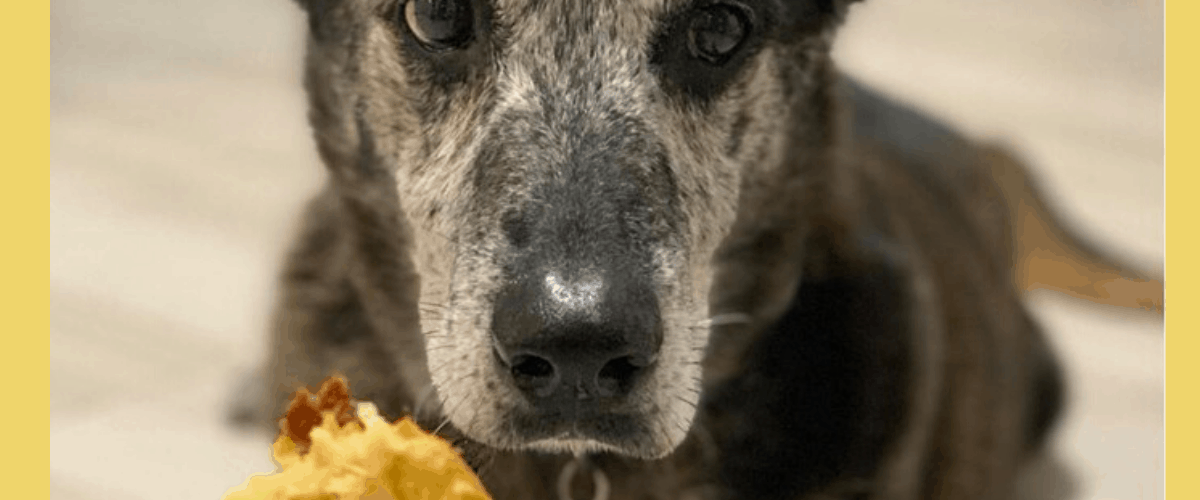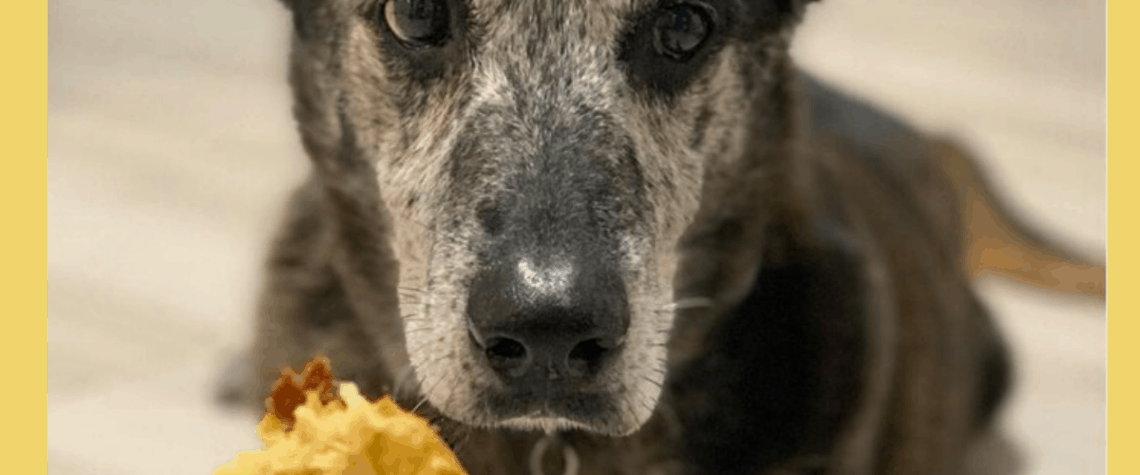 Cupboard Pupcakes DIY Dog Treats
DIY dog treats are an easy way to use up your kitchen cupboard basics. Just in case you over-bought during quarantine prep.
That's what I did. I totally over-bought.
But did I buy toilet paper and paper towels? No. I reverted to my hurricane prep list and the Girl Scout motto, Be Prepared.
I prepped like I was going on a camping trip, buying canned food and non-perishables. And that's how I ended up with a pantry full of food that I usually don't eat.
Later, I'll donate a lot of these items to the Houston Food Bank. But for now, I thought, what can I make as a DIY dog treat, from some of these cupboard basics? And here's what I came up with.
Jump to Recipe
Kitchen Cupboard Pupcakes DIY Dog Treats with Chicken & Potato
I started by surveying my cupboard for things I thought would taste good to a dog. Here's what I found:
Dehydrated mashed potatoes
Single serving cups of applesauce
Canned chicken (because I haven't eaten this since the Girl Scout Jamboree in 1979)
Green beans
Chicken broth
I know what you're thinking. She must be some sort of gourmet cook, or a dietitian, or a magician, to come up with this stuff.
I assure you, I am none of those.
But these little Cupboard Pupcakes came out so yummy, I bet you could serve them for Easter Brunch with a little creme fraiche and no one would be the wiser.
Here are the full recipe details. (Keep reading, because I also have ideas on how you can make up your own recipe!)
Cupboard Pupcakes
Easy DIY Dog Treat Pup-snacks made from cupboard basics like dehydrated potatoes, canned green beans, canned chicken and apple sauce.
Equipment
Small blender (optional)

2 muffin tin, standard size (12 per pan)
Ingredients
2

4 oz Packages

DehydratedMashed Potatoes

Any flavor

2

Cups

Hot Water

2

tsp

Concentrated Chicken Broth (or enough bouillon to make 2 cups broth)

Add to hot water

1

mini-cup

Applesauce

Snack-pack size

1

can

Green Beans

14 oz can

1

can

Canned Chicken

12.5 oz can

3

Eggs

Fresh Parsley

Optional
Instructions
Preheat oven to 375*. Spray muffin tins with non-stick cooking spray and set aside.

Add chicken bouillon to hot water and stir. Add this mixture to dehydrated potatoes and stir until potatoes are fully moistened.

Add snack-pack of applesauce.

Blend green beans in a mini blender and add to the mixture. You can leave these slightly chopped rather than pureed, or add them whole for texture.

Use the back of a fork to break canned chicken into smaller pieces. Add to mixture.

Make a well in the middle of the batter and add 3 eggs. Lightly beat the eggs, then fold into the mixture.

Spoon into muffin cups. Top with chopped parsley (optional)

Bake for 20-25 minutes. Let cook on a baking rack for 10 minutes before removing from the muffin tins. After cooling completely, store in an air-tight container.

These will keep in the refrigerator for a week, or freeze for up to 3 months. (Though your pup would prefer to eat them all before then.
Dogs & Sodium – How Much is Too Much?
I read a great Quora thread recently about why dogs love people food so much. One theory is pack mentality, the other is the one I believe — salt and sugar.
Most dog food is low salt, low added sugar. So any human food it a junk food bonanza for a dog.
The recipe above uses canned and processed human food, because I was using simple things out of my Quarantine Cupboard. This recipe is absolutely loaded with sodium! It's definitely in the treat category, and not an every-day thing.
If you want to make a low-sodium version of Cupboard PupCakes, try these substitutions:
Real Mashed Potatoes — boil or steam potatoes; mash without added milk or butter
Fresh or frozen green beans — steamed until tender, then chopped
Fresh chicken — boiled or baked, then deboned and shredded
Chopped apples – remove seeds and core
Chicken broth — use the broth from the fresh chicken that you cooked
Seriously y'all, it's not that hard!
How to Make your Own Cupboard Pupcakes Surprise DIY Dog Treats
Really, most DIY dog treat recipes have the same basic ingredients. These include:
A flour-like substance. This can be wheat flower, coconut flour, oatmeal ground in your food processor, cornbread mix, or, in this case, dehydrated potatoes.
A binding agent. In the recipe here, I've used eggs as a binding agent to hold everything together.
A liquid. I like to use chicken broth in my treats for flavor
A tasty treat. I've used chicken, beans and applesauce in this recipe. You can use tuna, dried beef jerky, pumpkin, beans, sweet potatoes. Whatever your dog enjoys!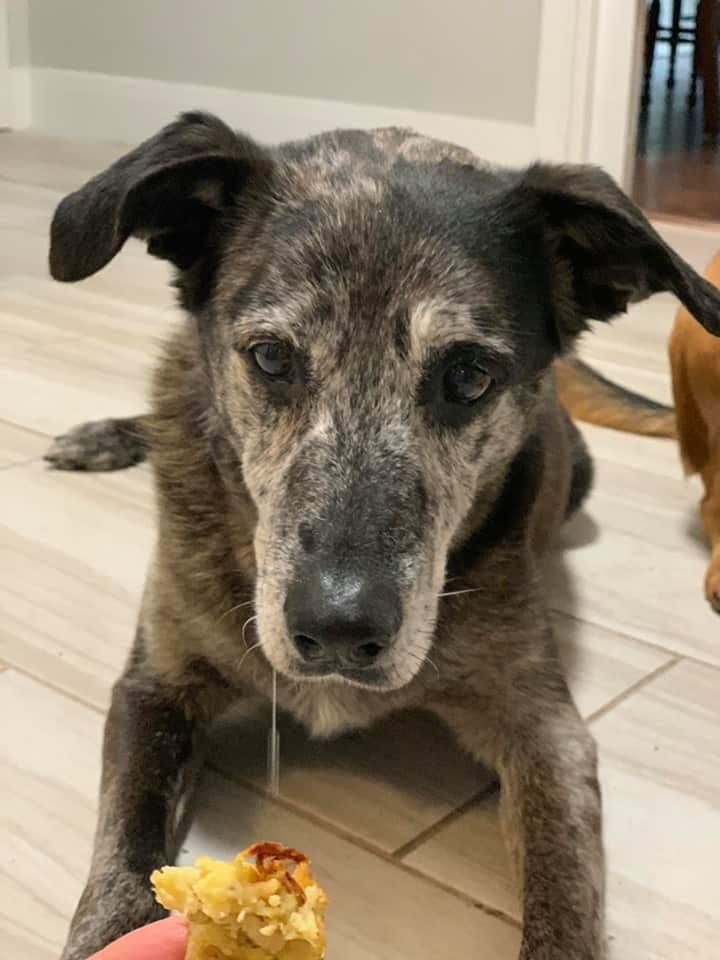 Feel free to experiment with what's in your kitchen cupboard.
You can tell by how my treats look, I'm not a Pinterest Professional. Some of my stuff looks like an absolute Pinterest Fail.
But I guarantee, treats made with love are your dog's favorite treats. And that's what matters. Enjoy!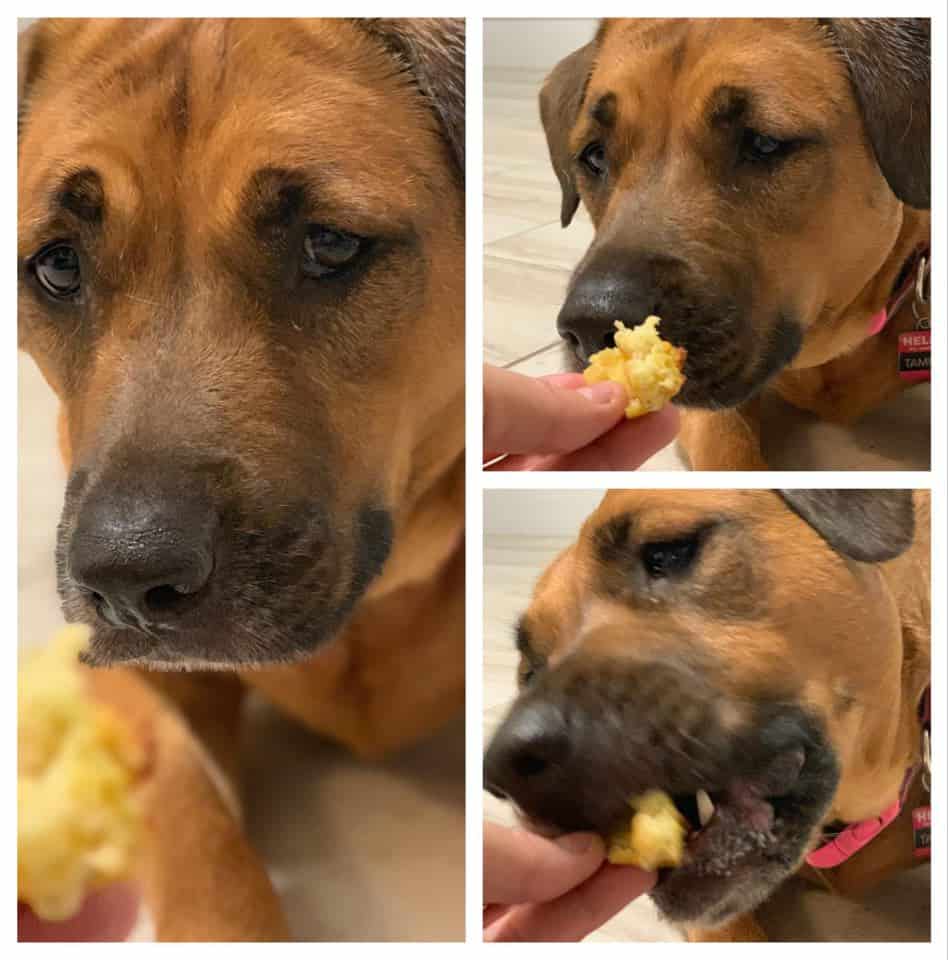 Want more recipes? Try these!
DIY Peanut Butter & Pumpkin Dog Treats
DIY Spinach & Chicken Dog Treats (gluten free!)