Uber Pet Launches in Houston
Uber Pet has officially launched in Houston Texas, as well as Austin, Dallas, and other major cities across the country.
The service, which allows pet owners to bring their pet with them on Uber, was previously available in Houston as a market test. The product has now been rolled out in major cities across the country, as of February 11, 2020.
How to Order Pet Uber in Houston
Ordering Uber Pet in Houston is easy. Here's how to do it:
1. In the Uber app, enter your pickup and dropoff location
2. Under "Choose a ride," select "Uber Pet"
3. Tap "Choose Uber Pet" to confirm
4. When your driver arrives, you can bring your pet inside the vehicle.
Prior to the Pet Uber service, pet owners could bring their pet, but only if they contacted the driver ahead of time and received permission.
Uber Pet costs $5 additional per ride. Riders are limited to one cat or dog, but there are no breed or size restrictions.
As a courtesy, bring a towel or blanket for your doggo to lay on. Cats should be kenneled, and dogs must be on a leash.
Have a service animal? (And we mean a REAL service animal.) Order a regular Uber, no extra charge.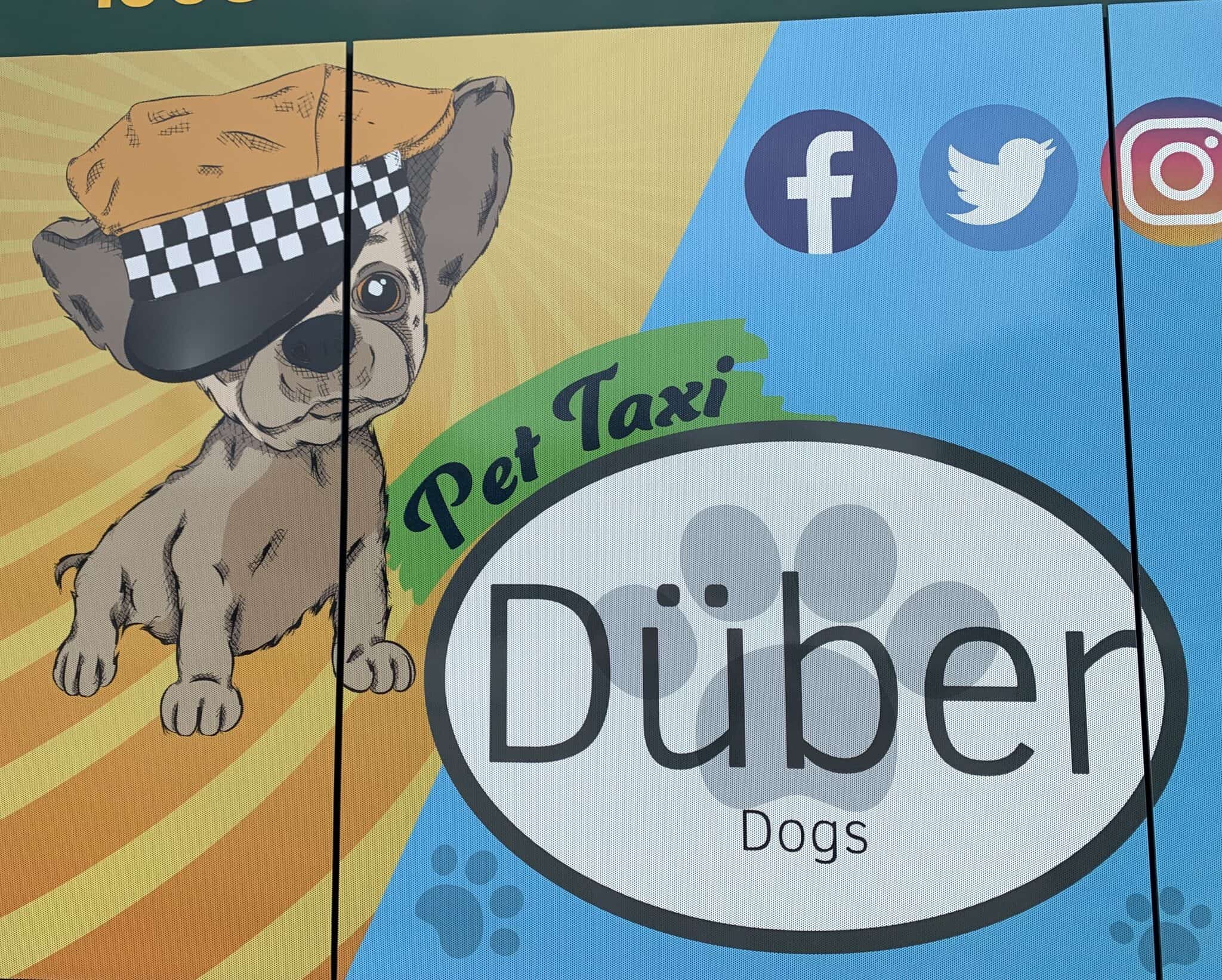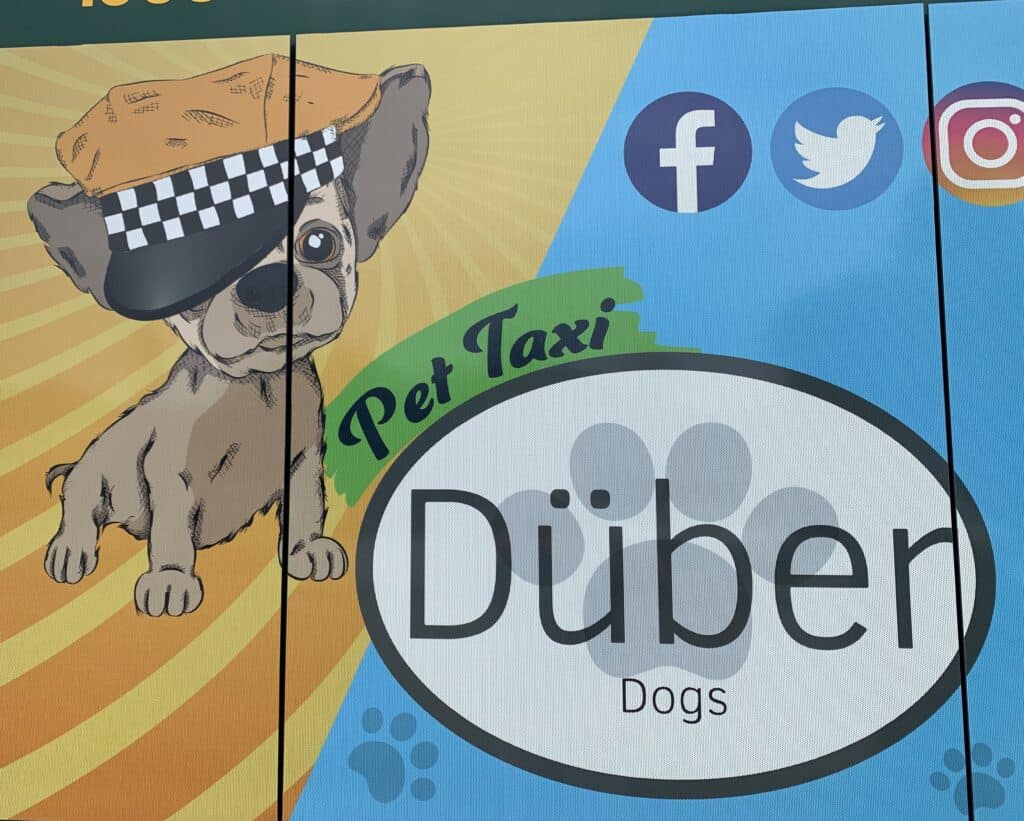 Want a Pet Taxi Instead?
DuberDogs is a Houston Pet Taxi service. It's available in The Heights, Midtown, River Oaks, Galleria and Midtown. DuberDogs will take your pet for you … and you don't have to ride along!
Dogs Across the City Cry, "If Only I Had Thumbs!"
Most of the dogs we spoke with confirmed: If only they had thumbs … they would order their own Uber.
We asked Douglas "Dougdog" MacArthur, Doggo #1 about the new service. Doug agreed with other dogs. "If only I had thumbs," he said. "I could order up an Uber and go to the dog park, and no one could stop me, not even you, Mummy."
Tammy Lynne, Pupperazzi, was more pragmatic. "I don't need Uber, I have all my toys right here at home, plus Squirrelvision."
After we explained they would have to ride with a human companion, there was a collective sigh. Then they curled up and took a nap.
(Read Doug & Tammy's profiles online.)