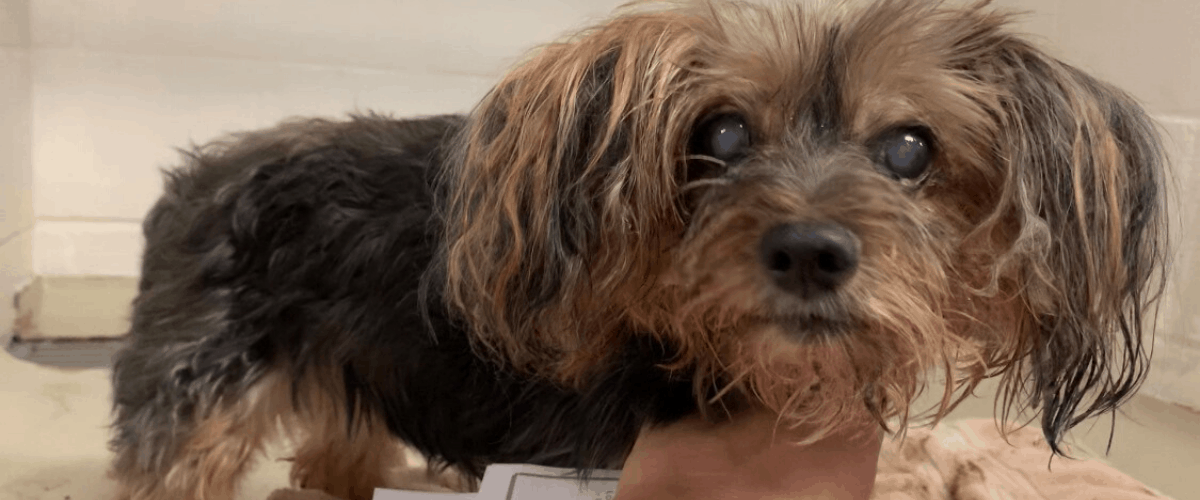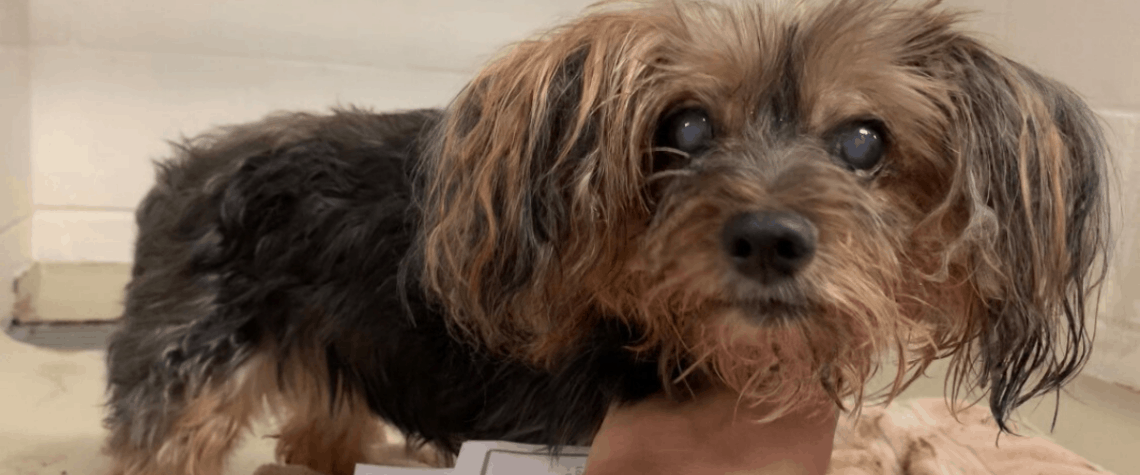 Tinkerbell's Owner Cried as He Left Her At The Shelter
Tinkerbell's elderly owner had tears in his eyes as he shuffled through the lobby. "You're not going to hurt her, are you?" he asked the shelter employee.
"No sir, we'll take good care of her," the kennel manager said.
Tinkerbell is a 12 year old Yorkshire Terrier, surrendered by her owner on April 30, 2020 at Harris County Animal Shelter in Houston Texas
The kennel manager said that the owner was very upset about bringing their beloved pet to the shelter but felt they didn't have any other options for her care.
Tinkerbell is a healthy, well cared for girl with beautiful grooming. She wears a pink bow in her hair. Sadly, she is very confused at the shelter, because she can't see well. She has cataracts in both eyes, common at her age.
How You Can Help Tinkerbell
TINKERBELL IS SAFE! She is now with Houston Animal Rescue Team (HART)
You can donate to support HART's lifesaving work via their website.
Share Networking Video from Urgent Shelter Pets Houston
You can view her networking video on Urgent Shelter Pets Houston. Volunteers video dogs at the shelter, then network them to attract rescue groups, fosters, donors and adopters.
Tinkerbell #A554252 http://petharbor.com/pet.asp?uaid=HRRS.A554252


How to Adopt from Harris County Animal Shelter
You can view all the Harris County Animal Shelter adoptable pets online at www.CountyPets.com.
During COVID-19 restrictions, you must make an appointment to visit the shelter. Call the shelter at 281-999-3191 to make an appointment.
Harris County Animal Shelter
612 Canino Road, Houston, TX 77076
281-999-3191
Phone Hours: Mon-Fri 9am-6pm (Closed 12pm – 1pm) and Sat-Sun 8:30am-4pm