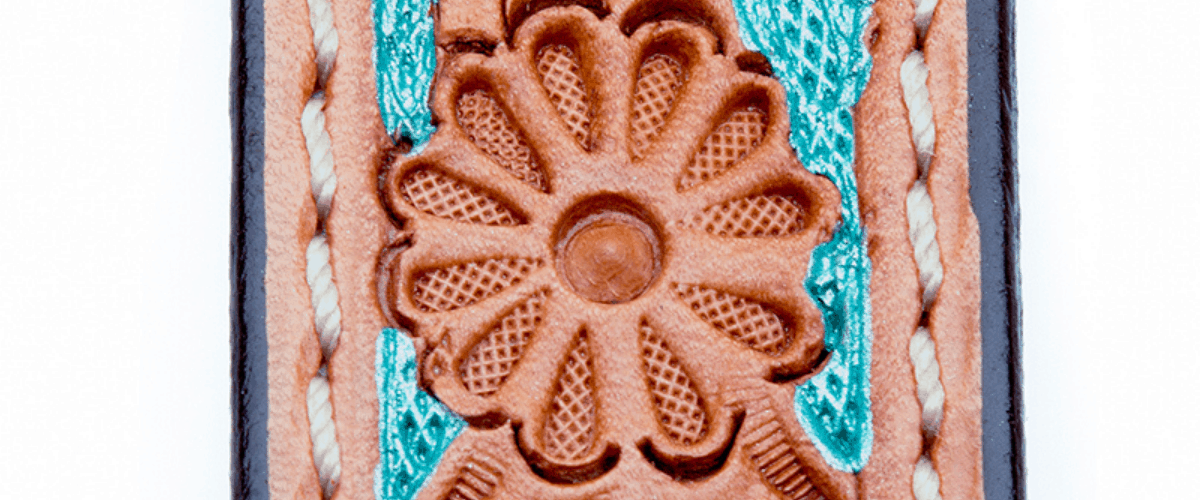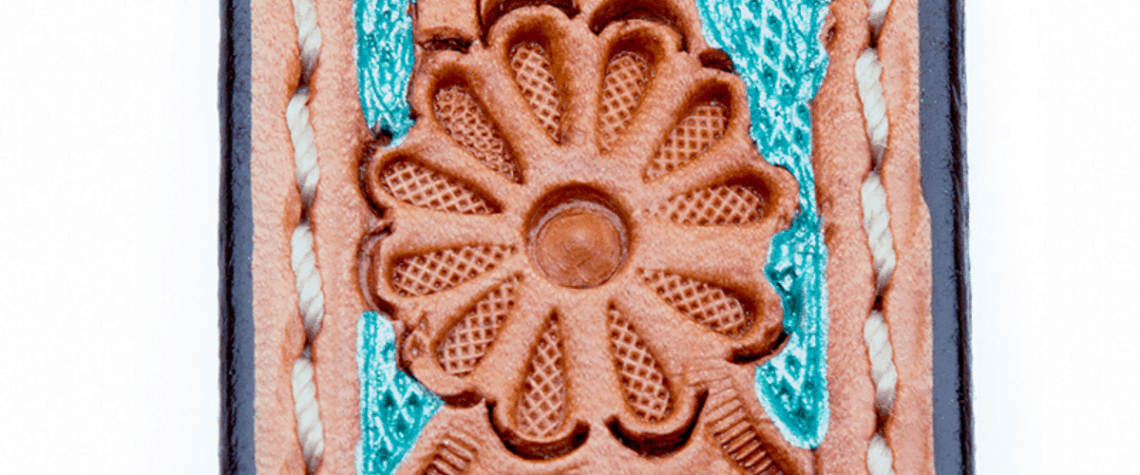 1st Rodeo Dog Collars – Doggie Fashion
The "Urban Cow-Dog" or cowdog-wanna-be has a new fashion accessory, thanks to 1st Rodeo Dog Collars.
Mikey Newton, a Houston resident for the past 26 years and University of Texas (Hook 'em!) and University of Saint Thomas alum, created the hand-tooled leather collars to fill a need she identified with her own dog.
"I purchased a beautiful collar for my dog, and within two weeks, it was faded and dirty. I thought there had to be a better product out there."
Shortly thereafter, she visited her late father's saddle manufacturing facility in Coahuila, Mexico. The leather was drum-dyed leather, which means the dye is throughout the product, not just the surface. If the colored leather is scratched, more of the rich, saturated color shows through, whereas most leather products are just surface dyed and quickly show scratches.
A brainstorm emerged — what if she made leather collars for dogs, using the saddle leather? After some conversations with the artists in the area, Mikey settled on a western themed pattern for her dog collar creations.
The name 1st Rodeo was chosen to represent not only the western themed designs, but also to signify this is Mikey's first attempt at running her own business. After years in the medical sales business, Mikey was looking for something that combined her love of animals with a business opportunity.
Mikey credits her first successful year to networking with others. An early connection helped redesign the stainless-steel hardware for the buckle and d-ring. An introduction to Hector Garcia of Neue Creative, founder of Puppies for Breakfast and DogPop led not only to a modern, sleek website, but also an opportunity to showcase her work at these doggie events.
1st Rodeo Dog Collars are available in drum-dyed turquoise or red leather. They are also available in natural or painted leather.
1st Rodeo will add matching leashes to the collection shortly. They are also working on a Colorado-themed collection that will be introduced in the fall.
Mikey has a love of rescue dogs, and features Houston area rescue dogs in her online calendar, also promoted on her Instagram and Facebook pages.
1st Rodeo Dog Collars are available at Kuhl-Linscomb and online on Etsy and 1stRodeo.com.
Special Offer:
During the month of July, 1st Rodeo is teaming with Houston Dog Mom to support The Empty Shelter Project.
1st Rodeo will donate 10% of sales to The Empty Shelter project when you purchase directly on their site now through June 31, 2019, using promotion code HOUDOGMOM.
The Empty Shelter Project operates a free spay/neuter program in low income communities across Houston.