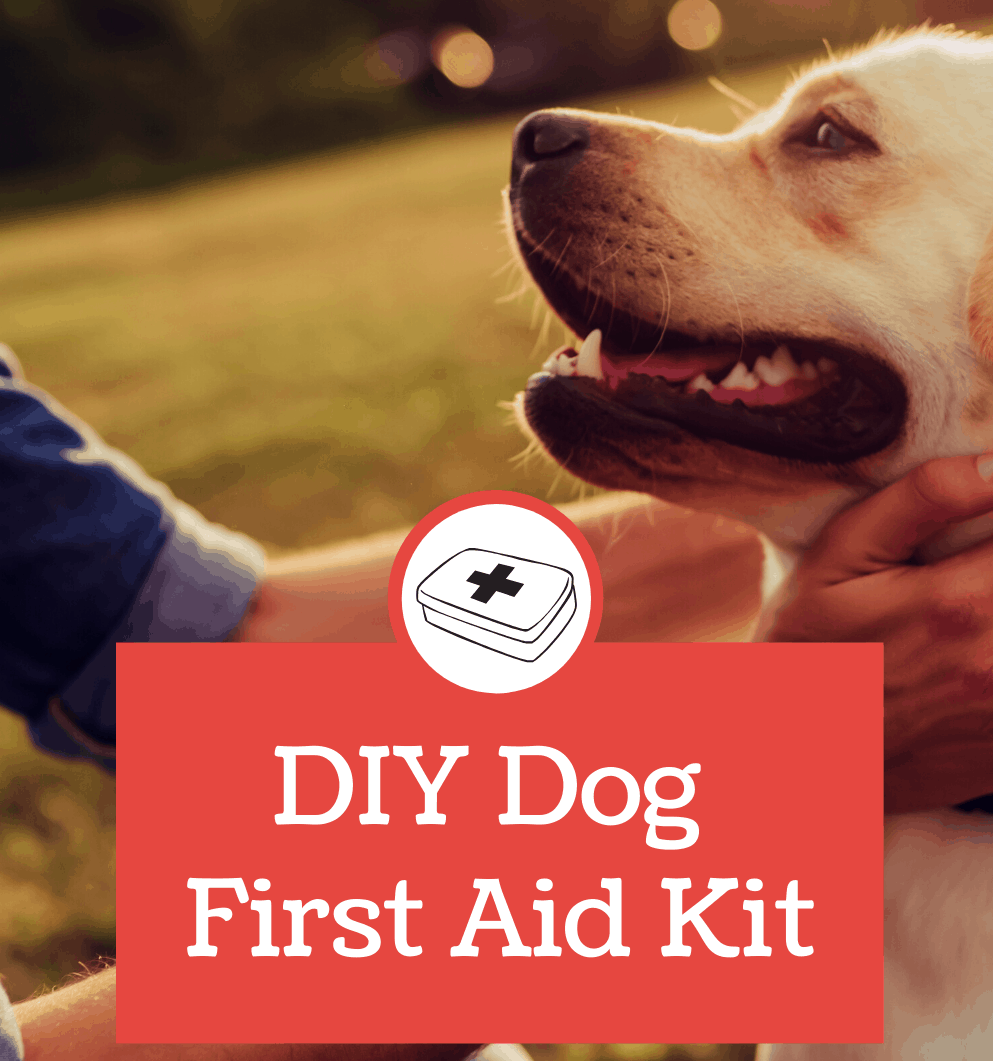 Be Prepared: How to Make a Dog First Aid Kit
When my dog came running into the house as a puppy with bougainvillea thorn lodged in the roof of her mouth, I had to act fast. Luckily I had a dog first aid kit at home that had a small pair of forceps. I was able to grab the thorn and work it out of her mouth.
You can easily make a DIY Dog First Aid kit with materials from the local pharmacy. You should have one available as par of your hurricane preparedness and just as part of the everyday "what now" of owning a dog.
What Should I Include in a DIY Dog First Aid Kit?
Here are some of the items you should include in your diy dog first aid kit.
Absorbent gauze pads
Adhesive tape
Gauze wrap
Self-adhering bandage wraps (won't stick to hair!)
Cotton balls or swabs
3% hydrogen peroxide to induce vomiting (always check with veterinarian or animal poison control expert before giving to your pet)
Ice pack
Disposable gloves
Scissors with blunt end
Forceps or needle nosed pliers
Tweezers
Magnifying glass
Antibiotic ointment or antimicrobial hydrogel spray for animals
Benedryl in case of an allergic reaction
Dog-safe coated aspirin
Oral syringe or turkey baster
Soft muzzle; while your dog may never bite you, they could be unpredictable if in pain.
Liquid dishwashing detergent (for bathing)
Towels
Small flashlight
Alcohol wipes
Styptic powder to stop bleeding
Saline eye solution
Artificial tear gel
As you can expect, these things add up quickly. You may want to consider purchasing one instead, then supplementing the kit with missing items.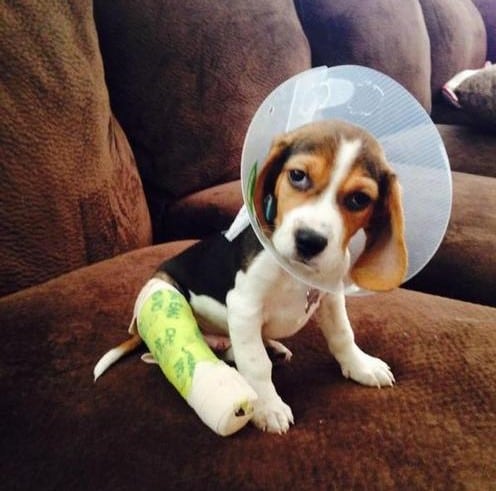 What's the Best Dog First Aid Kit to Purchase
Rather than make a kit, you can also purchase a dog first aid kit from Amazon. I keep my kit in the cabinet with my dogs treats and poop bags, for easy access.
The one I have is no longer available, but here are some that I found online, with similar contents.
(We're an Amazon Affiliate and may receive a commission if you purchase through these links. Your support helps support our dogs' chicken jerky habit.)
You may also want to have a reference book for pet emergencies. Our favorite is this spiral bound pet emergency pocket guide. I mean, who doesn't love laminated pages? Second choice is the more in-depth version.
Other Preparation for Dog Wellness Emergencies
Storm season on the Gulf-Coast runs from June 1 to November 30. In addition to having a first aid kit on hand, you should have a doggie "go-bag."
Your doggie go-bag should include everything you need to make your pet comfortable during a 3-5 day shelter in place or evacuation order.
Learn more about hurricane preparation for your pets, and how to make a doggie go-bag in our article, Keeping Your Dog Safe in a Flood or Hurricane.