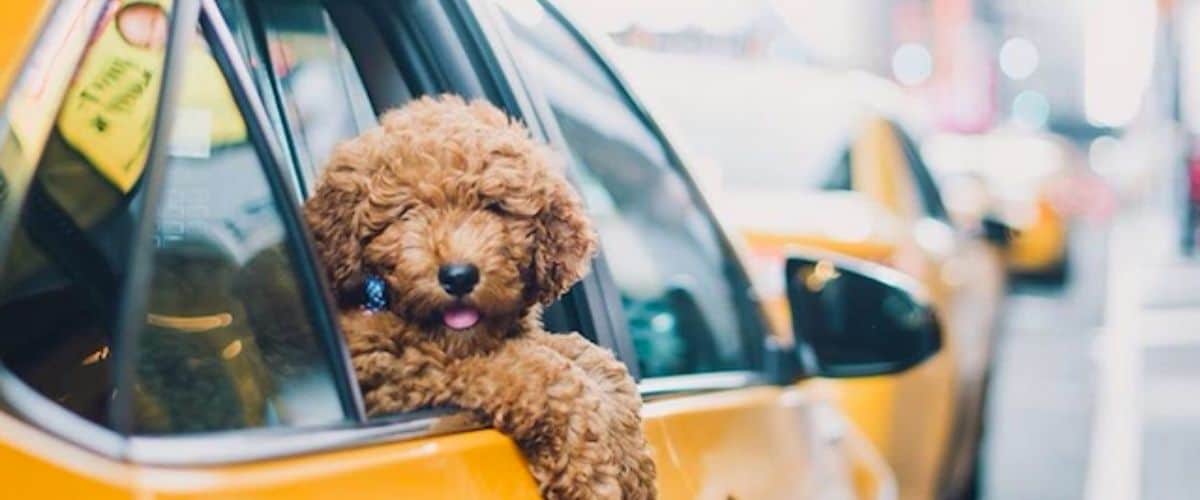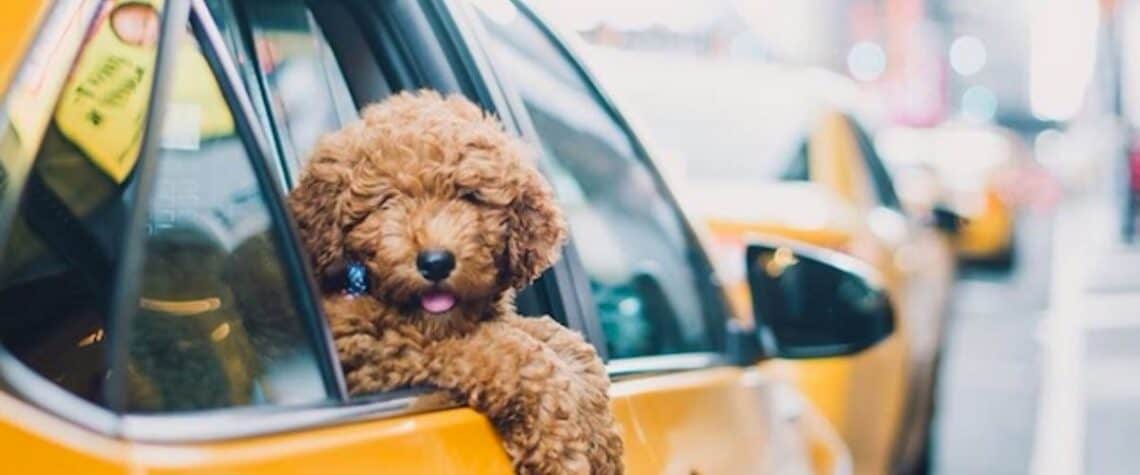 Doobie Dogs Pet Taxi Houston
Does Stella need to get to doggie day care but you have an important Zoom meeting? Or maybe Baxter needs to get a pawdicure but you have to be across town?
With Doobie Dogs, a Houston pet taxi service, you don't have to worry about it. Formerly called Duber Dogs (think Uber for dogs), Doobie Dogs will pick up and deliver your dog where it needs to go.
Unlike Uber Pet, you don't have to ride along with your furry friend. Doobie Dogs Houston Pet Taxi will take care of everything for you. (Don't worry, the driver isn't smoking anything… he just had to change the name from Duber Dogs to Doobie Dogs Houston Pet Taxi because of a certain uber big transportation service.)
About Doobie Dogs Pet Taxi
Entrepreneur Ron Velez got the idea for Doobie Dogs while managing projects for his cleaning and remodeling business. He would drive by a doggie daycare in the Heights each day. He thought that a pet taxi service would be useful for busy families that needed some help managing their doggie duties.
Ron worked with a bus broker (yes, that's a thing) and located just what he wanted — in Portland Oregon. But it was a perfect, air-conditioned mini-bus that could stand the wear and tear of Houston traffic. A cheap SWA flight later, and Ron and two friends were driving the bus 2,300 miles back to Houston.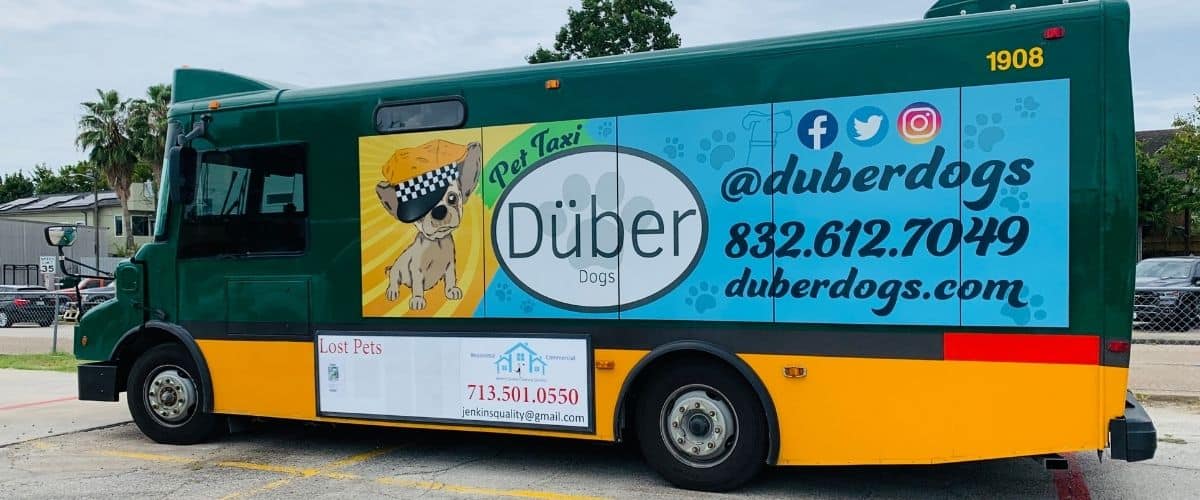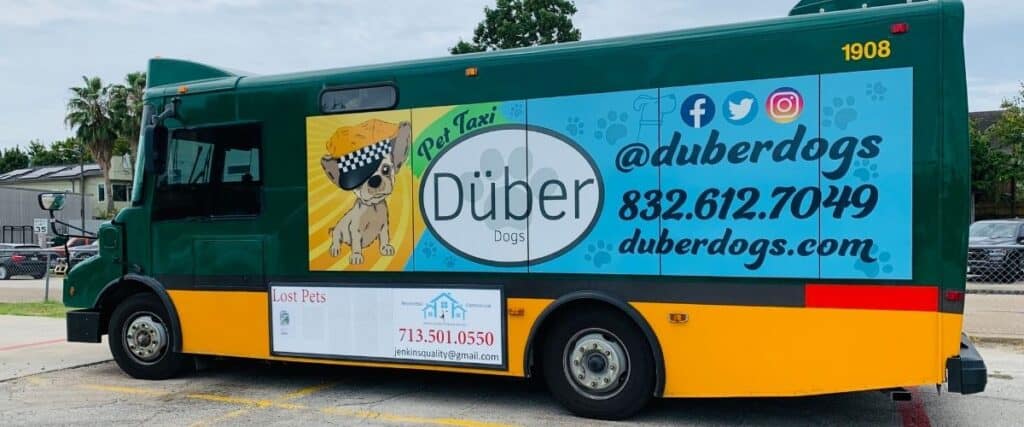 The bus is now retrofitted for dogs, including sturdy Ruff Land Performance Kennels attached to the floor of the vehicle. These crush-proof kennels help ensure your dog's safety while traveling. (Doobie Dogs is also a local Houston dealer of Ruff Land Kennels.)
This is a much needed service for Houston pet owners. As Ron says, "Your daily schedules are hectic. Let us help out with the pets. We can deliver them to your doggie daycare, veterinarian, boarding, spa or groomer, and return them safely home."
Ron is also focused on giving back to the Houston dog owner community as well. The bus came with signage on one side, from its previous life as a municipal bus. Ron is filling that space with "lost dog" signs from the area. Dog owners looking for a lost pet can send a flyer to Ron via DuberDogs Facebook Messenger.
Doobie Dogs Pet Taxi Services for Houston Dogs
Here are some ways Doobie Dogs can be your Houston dog taxi:
Drop off your dog at doggie daycare between 7am and 10am
Shuttle your dog to a grooming appointment
Pick up your dog at doggie daycare to bring them home between 3pm and 7pm
Pick up your dog at boarding so they can be home when you arrive back from a trip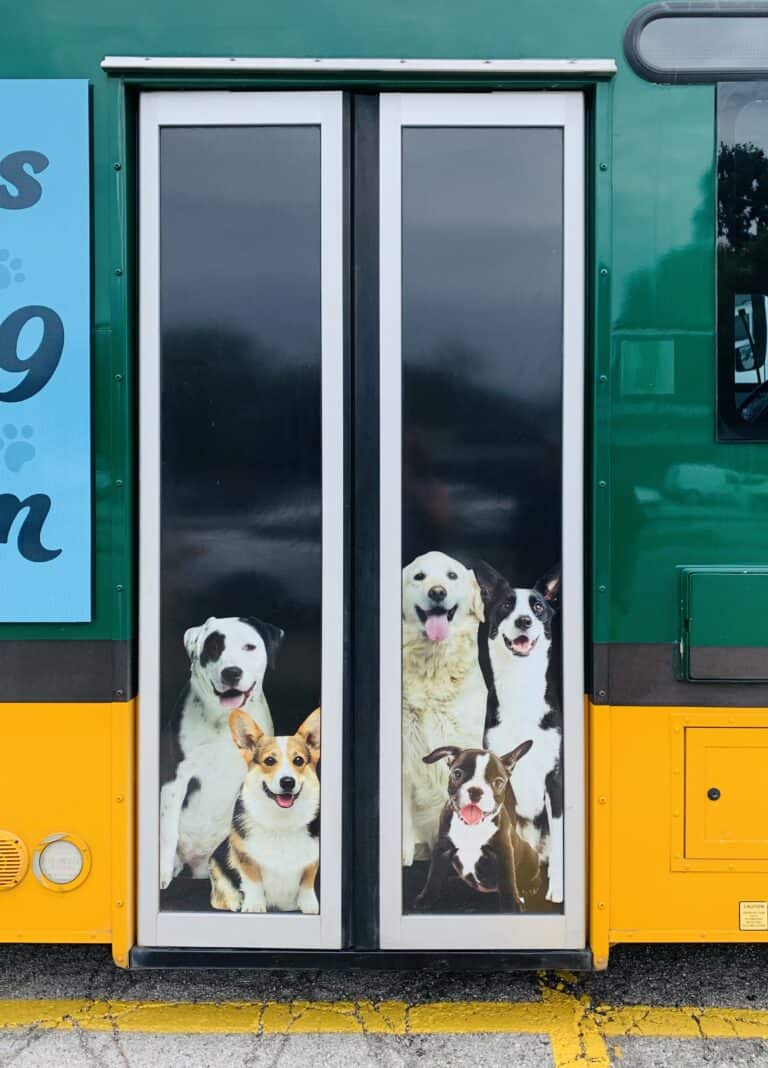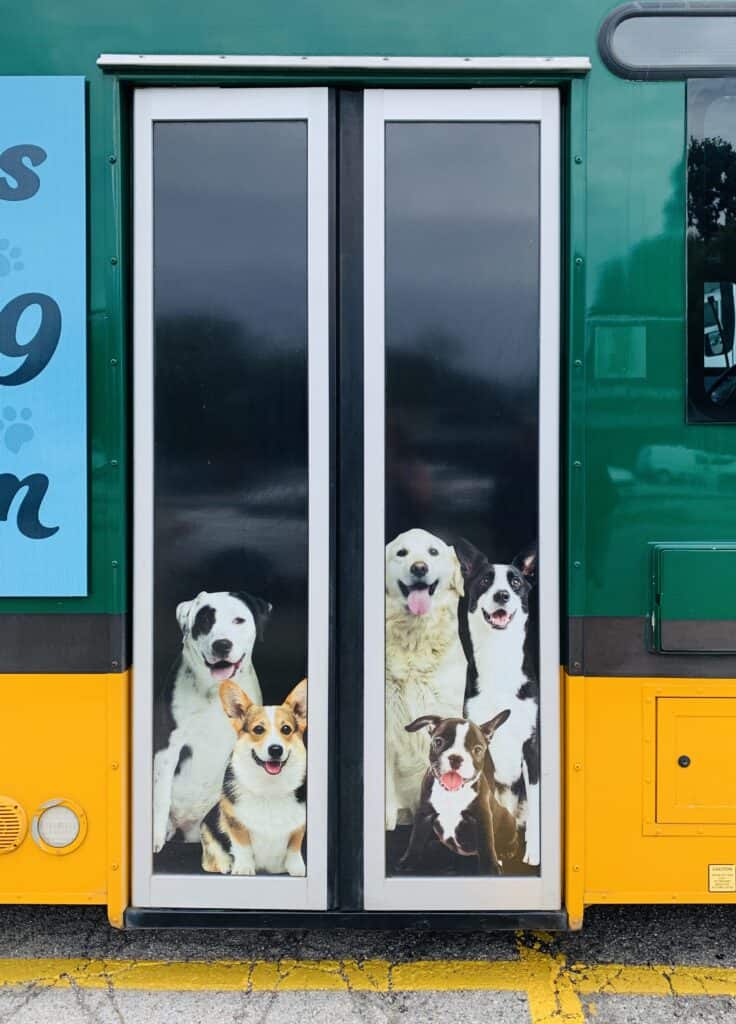 How Much Does Doobie Dogs Pet Taxi Cost?
Prices vary depending on the distance, but averages $40 per trip.
What Area of Houston does Doobie Dogs Pet Taxi Service?
Doobie Dogs pet taxi service focuses on these areas of Houston:
Heights
Montrose
Midtown
Galleria
Kirby/River Oaks
With advance notice and reservations, Doobie Dogs can transport pets outside of this area as well.
How Do I Book Doobie Dogs Pet Taxi in the Houston Area?
You can book Doobie Dogs Pet Taxi by:
Phone: (832) 612-7049
Text: (832) 612-7049
Facebook Messenger: facebook.com/duberdogs
Website: Doobie Dogs