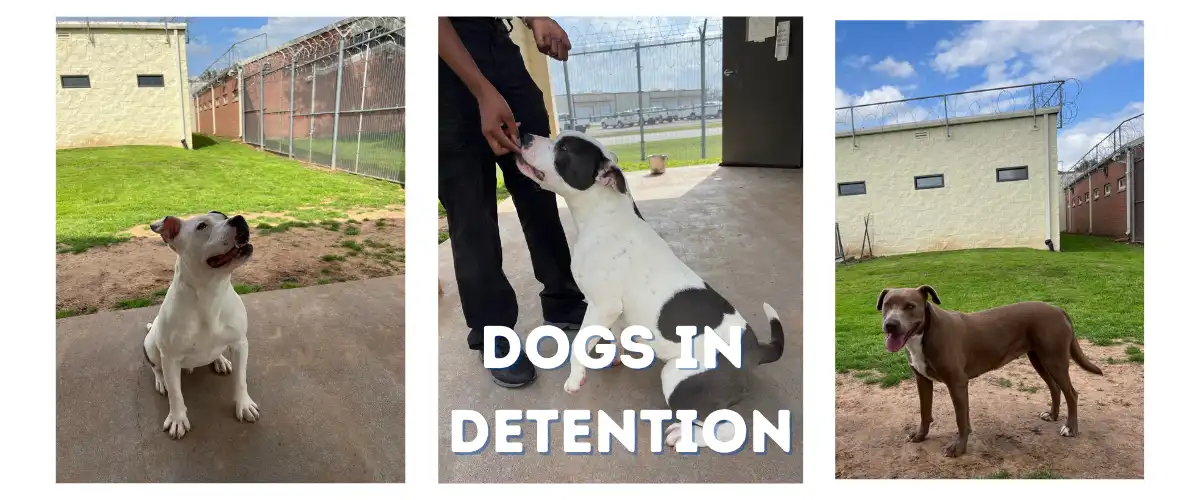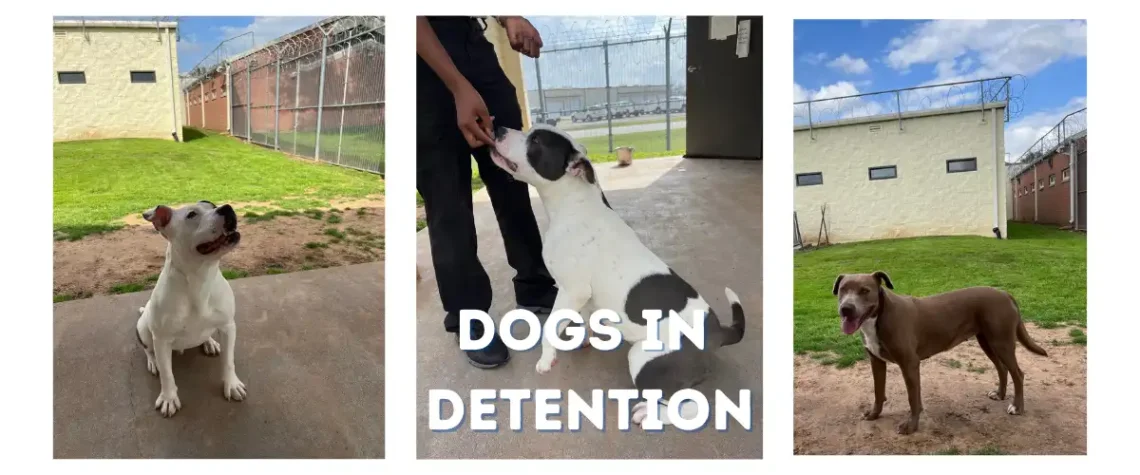 Dogs Make the Difference at Fort Bend Juvenile Detention
Sometimes just hugging your dog makes the day better. For youth age 10-17 being held at the Fort Bend County Juvenile Probation Center in Richmond, interacting with dogs can make a big difference.
The Fort Bend Partnership for Youth operates the Canine Leadership program. Under this program, up to 6 dogs from Fort Bend Animal Control are housed on-site at the detention center.
Youth interact with the dogs during the day in their classrooms. The dogs learn basic training, how to greet a stranger, sitting politely, walking on a leash.
And youth in the Junior Leadership Academy (JLA), which requires a nomination from a probation officer, spend even more time with the dogs in the outside kennel area, providing baths, play time and companionship. The JLA students also create bios for the dogs to help them get adopted.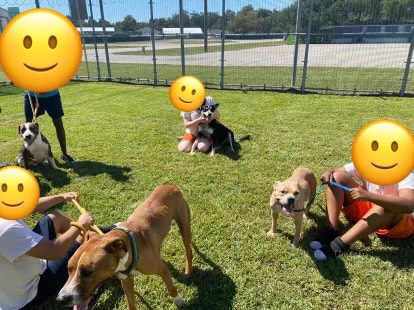 "For some of the kids it's not even about training the dogs. There are so many kids that just want to sit down and pet the dog," says Camarah Brown, program coordinator.
And it's no wonder. Studies have shown that just petting dogs lowers the stress hormone cortisol, while simultaneously increasing the feel-good hormone oxytocin.
The Fort Bend Canine Leadership Program takes a theoretic approach to helping youth reach their educational and treatment needs. "Kids who work with the dogs mid-day get happy and they are ready to study again," says Camarah.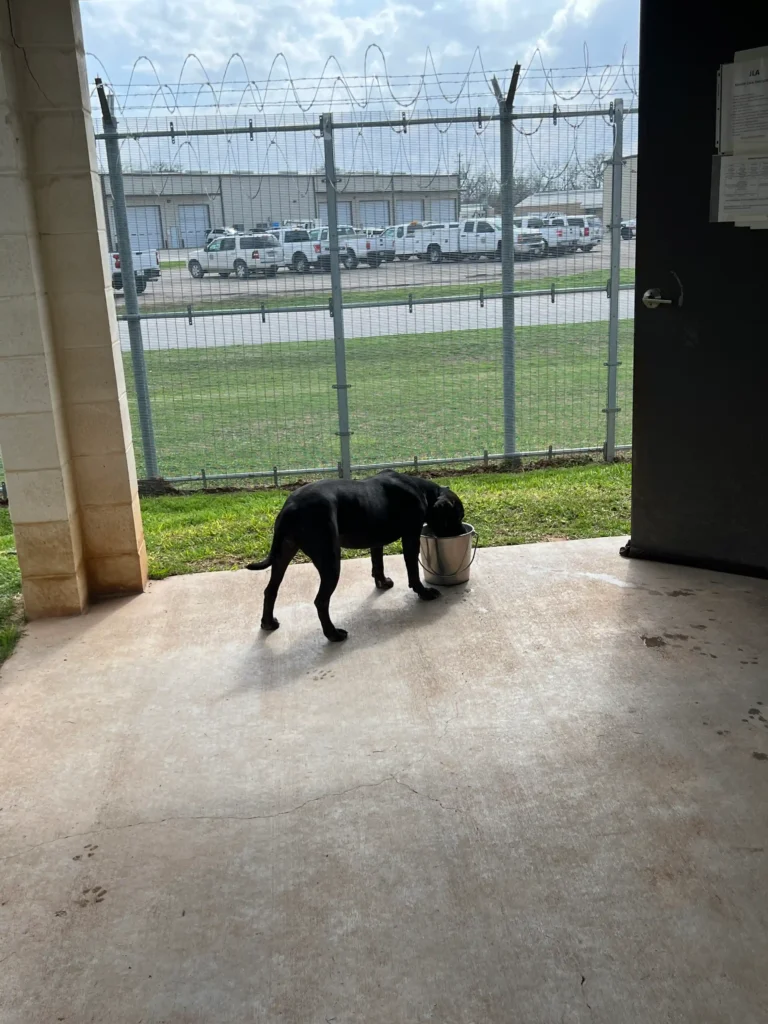 The kids have a big impact on the dogs, making them more adoptable. And in return, the dogs have a big impact on the kids.
"Working with the dogs, the kids are learning patience, teamwork, problem solving and communications. They learn that dogs have feelings, they feel things just like you and me," says Camarah.
Camarah has also seen the dogs help kids break out of their shell and become more talkative, opening up more than they normally would about their past trauma and life events.
You have the kids that come in the program that are acting tough. They don't want to be seen being nice to the dog, being soft. To see them go from being tough to laughing, feeding treats, happy, with a dog is amazing. Seeing the kids change from beginning to end is awesome.
The biggest challenge the kids face? Learning how to give positive reinforcement to the dogs.
"To give positive reinforcement, to just to say something nice out loud and give praise, is so foreign to them. Some of these kids have never had the positive feedback of 'you're doing a good job.' And then you see them use it on their peers. They see someone do something good and they give praise, like good job man."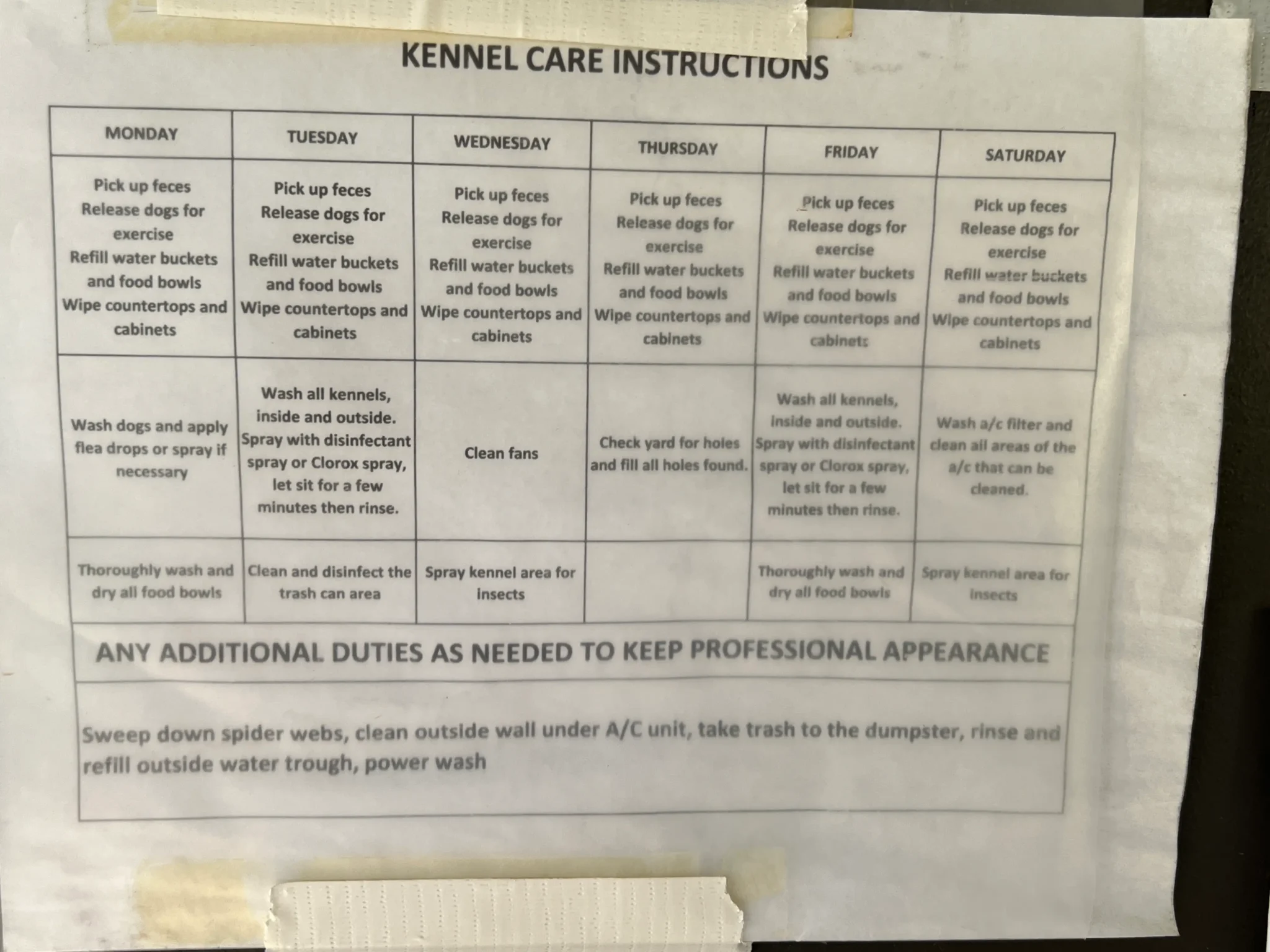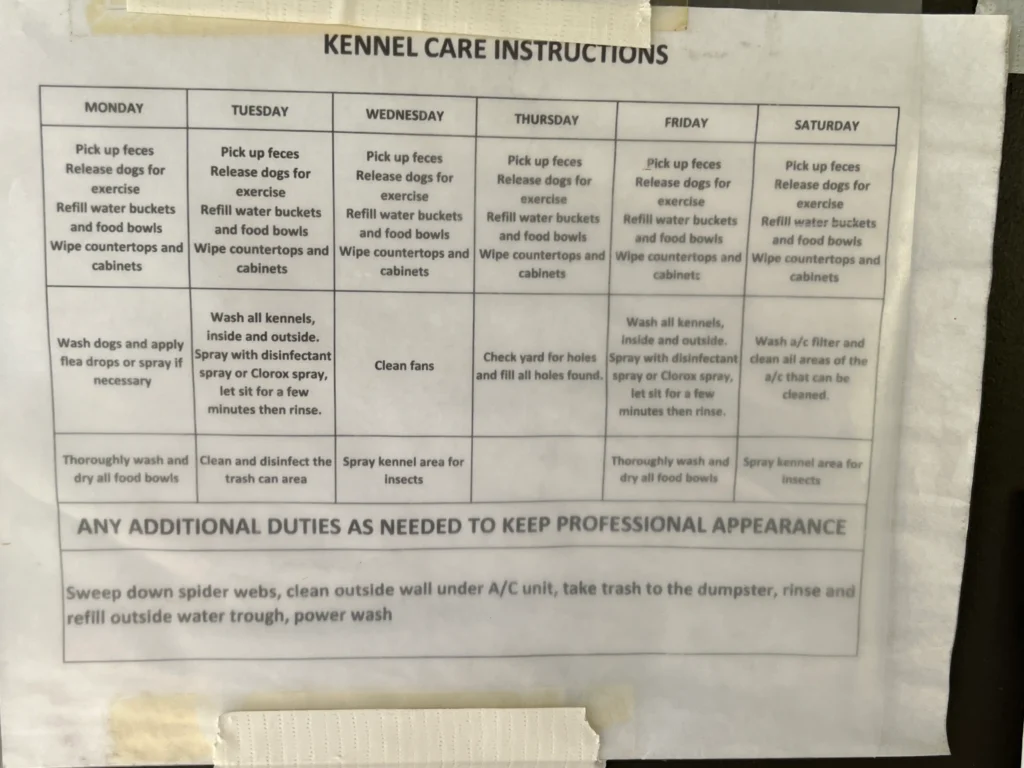 The Canine Leadership program was founded in 2011, and modeled after a similar program in Williamson County. Camarah joined as coordinator in 2022 after the program co-founder, Jackie Brady, retired. With volunteer dog experience while in the Army and experience working with kids, it couldn't have been a better fit.
Says Camarah, "I love dogs and it makes it even better when working with kids. The work that we're doing makes such a difference for them. "
Want to help? Donate to help support these programs (add a note to your Paypal donation, "For Canine Leadership Program.) Or volunteer to become a mentor or tutor for a youth.
Dogs Currently at the Fort Bend Canine Leadership Program
The following dogs are available for adoption through Fort Bend County Animal Services. All of these dogs are dog-friendly and kid-tested.