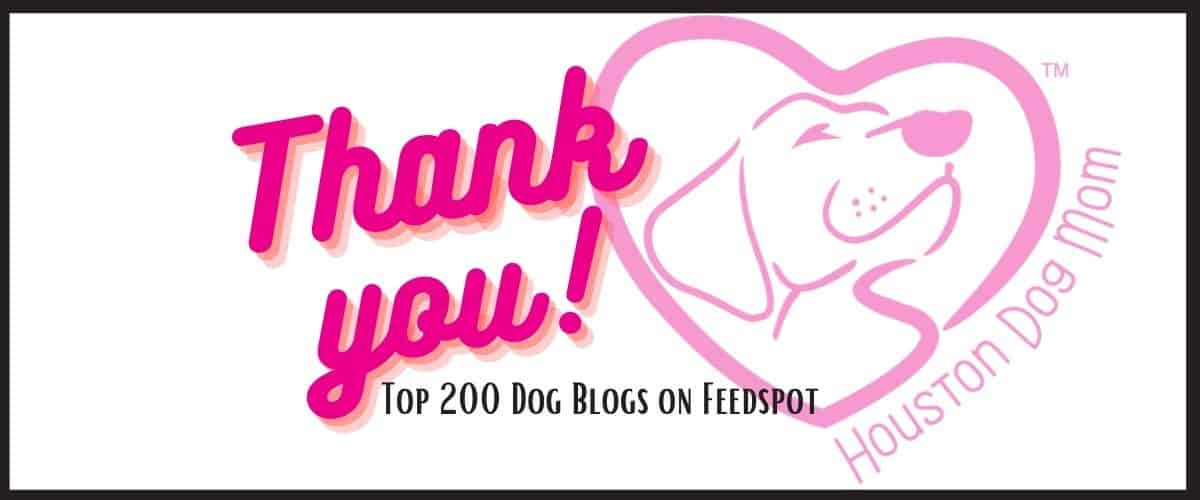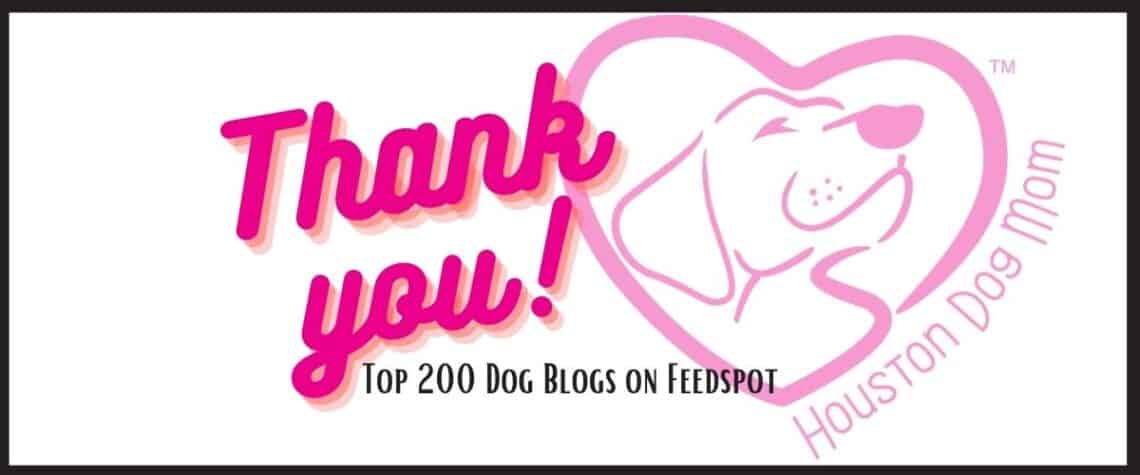 Houston Dog Mom Named to Top 200 Dog Blog List on Feedspot.
We're thrilled to announce that Houston Dog Mom has been added to the Top 200 Dog Blogs List on Feedspot.
We're currently ranked as number 128 on the list as of 10/1/2020.
Feedspot compiles content from multiple blogs into one feed. You can use it to pull in content from your favorite blogs, YouTube Channels and other online content.
Houston Dog Mom is my passion project. I love to write, and love dogs. Although the behavior of my own dogs is questionable at times! (Read my blog post on why I hate my dogs sometimes…but always love them.)
I'm a videographer for Urgent Shelter Pets Houston, a volunteer at Harris County Pets Resource Center, a failed dog foster mom.
But mostly, I'm a dog mom like the rest of you (dog dads, you're ok to). I'm interested in finding the best food, toys, treats, training and fun for my dogs. And I hope in some way to provide some educational content and feature unique Houston rescues and businesses.
Thanks for being a supporter!