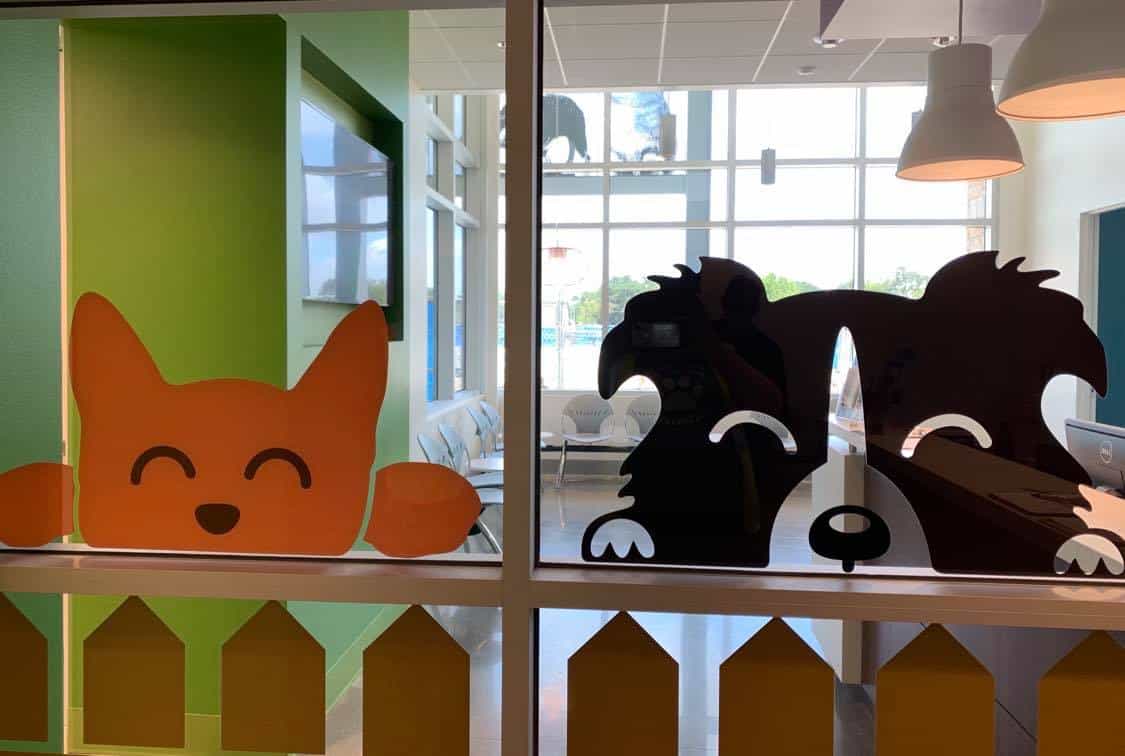 Harris County Pets Resource Center Tour
Harris County (Houston, Texas) will open their new Pets Resource Center in the Fall of 2020. I've volunteered at the Harris County Animal Shelter since 2016, so I was thrilled to get a sneak preview of the new facility.
>>>Be sure to read all the way to the end for a video walk-through with Harris County Pets Resource Center director Dr. Michael White.<<<
Harris County Animal Shelter (HCAS) Current Facility
The current HCAS facility was built in 1986 to house 150 animals. With the growth of Harris County, and lack of affordable spay and neuter programs, HCAS has at times housed over 500 animals.
The transformation HCAS has had over the last 8 years is amazing.
In 2012, HCAS' live release rate was 15%. This year, it's been an astonishing 90%+ live release, qualifying the shelter as a no-kill facility.
This change has been accomplished through new policies and programs, partnerships with rescue and transport groups, ongoing community outreach, and online networking by volunteer groups such as Urgent Shelter Pets Houston.
The new facility, Harris County Pets Resource Center, is a state-of-the-art building that will be able to serve the needs of the community for years to come. And not only will it serve stray and surrendered animals, it will also serve as a low cost veterinary resource for residents.
Tour of the Harris County Pets Resource Center
The current shelter handles animal surrenders and adoptions in one waiting room. In the new facility, there are three entrances: Adoption, Admission and Wellness.
Harris County Pets – Adoption Wing
Bright colors and natural light greet visitors to the new Harris County Pets Resource Center.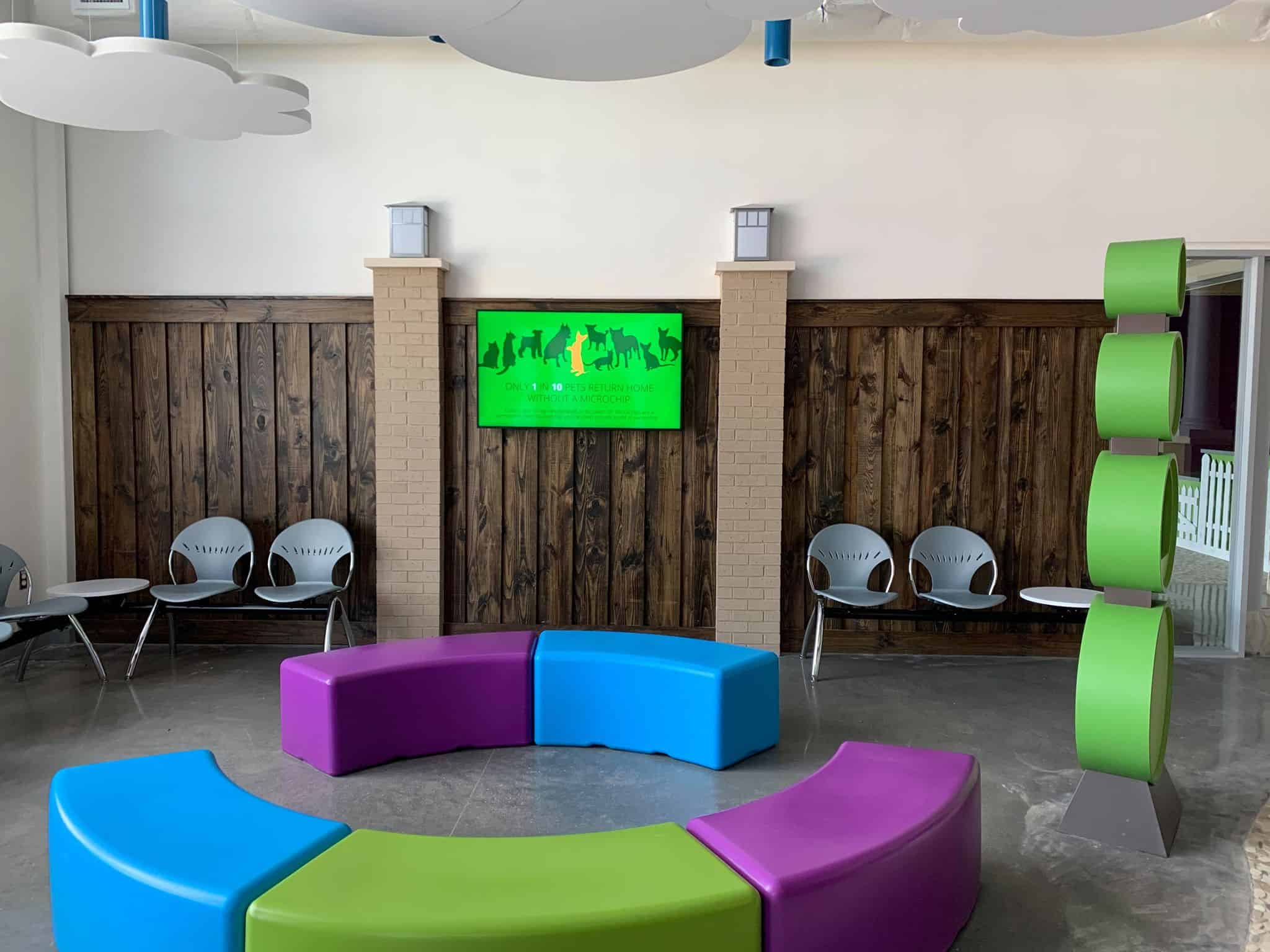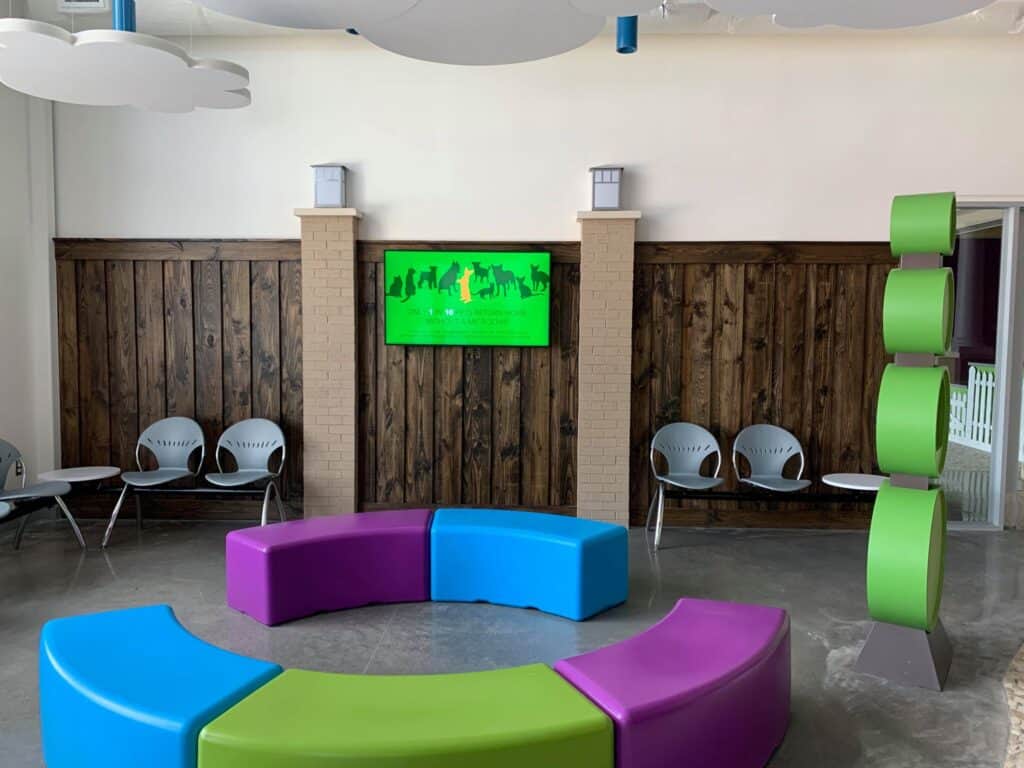 Adopters will meet with an adoption counselor in a private setting, to discuss what they are looking for in a pet.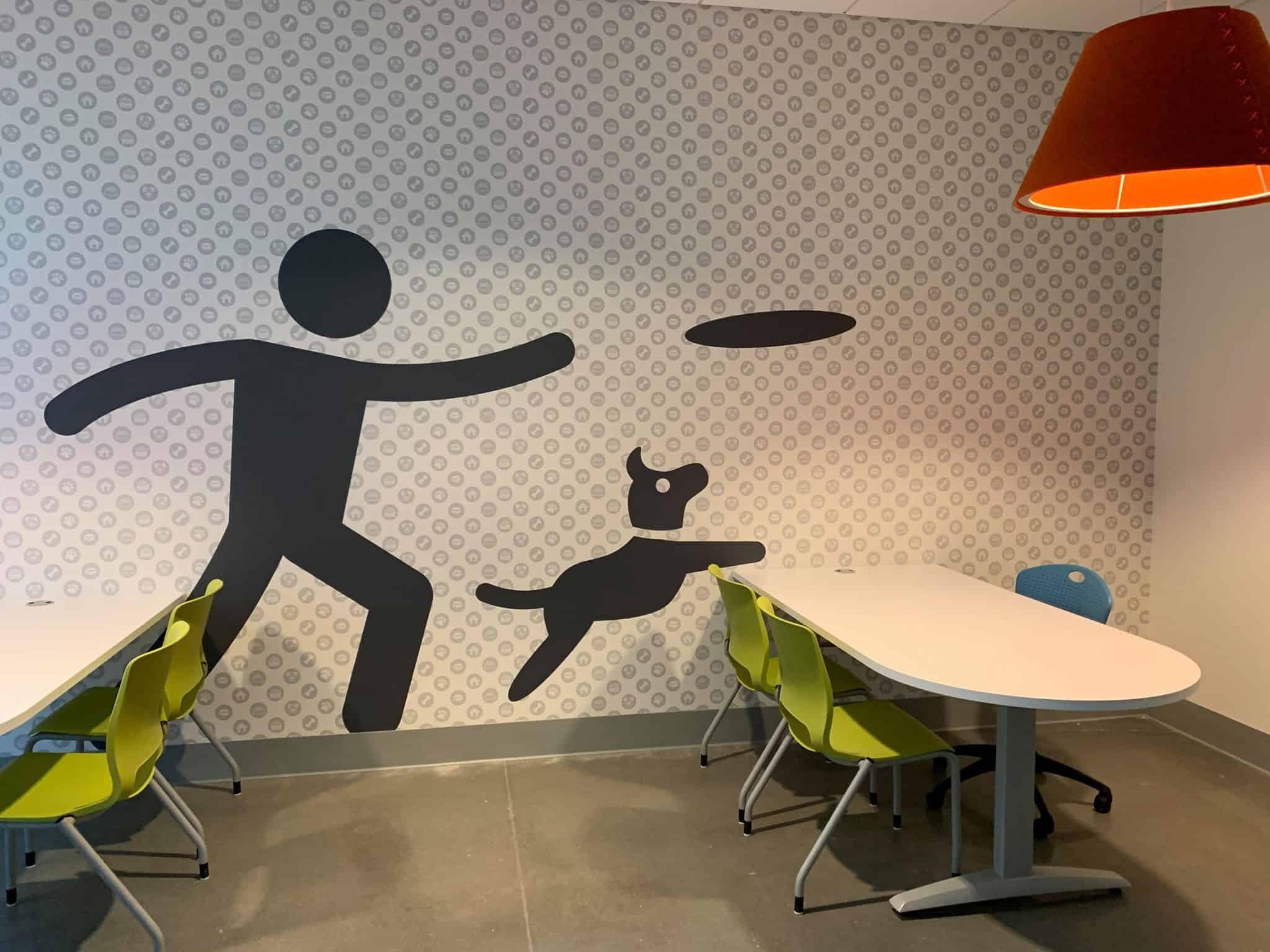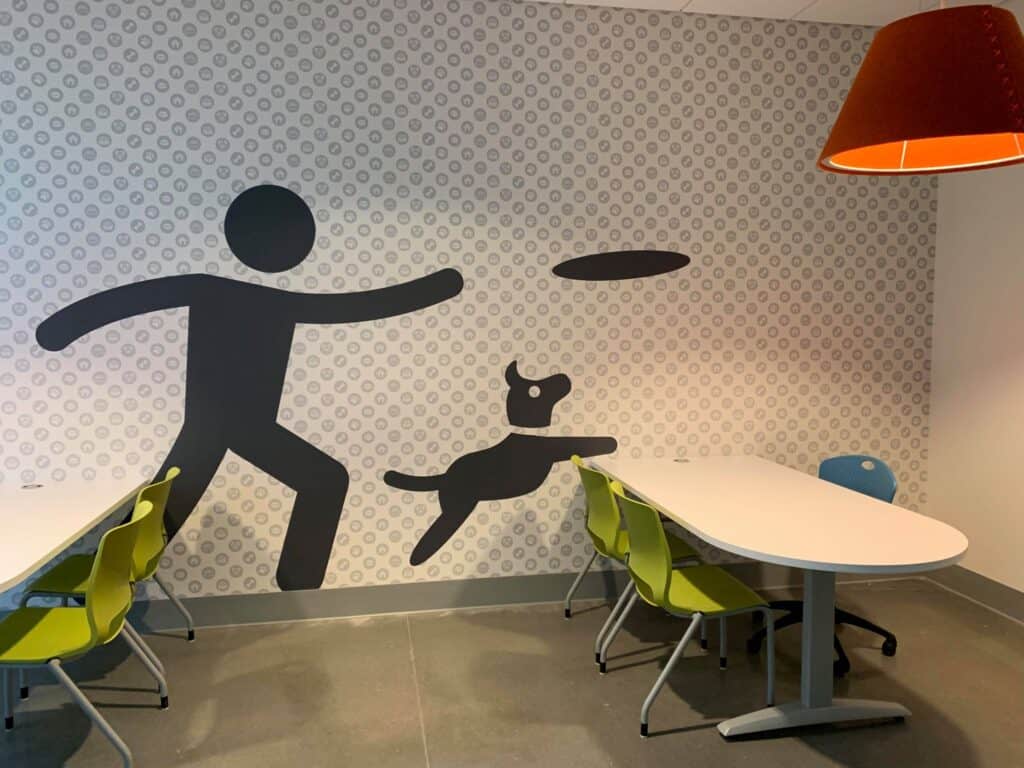 Adoption counselors will also ask questions about other pets in the household and their experience with pet ownership.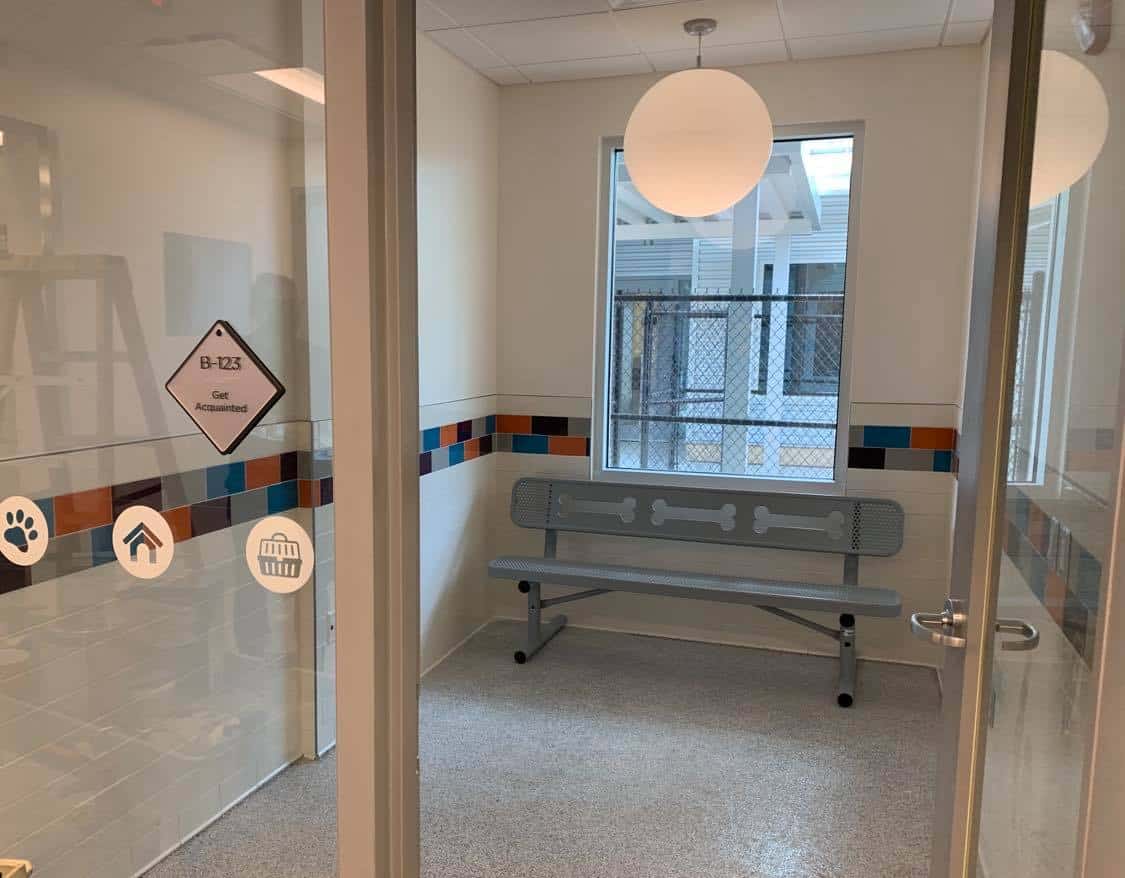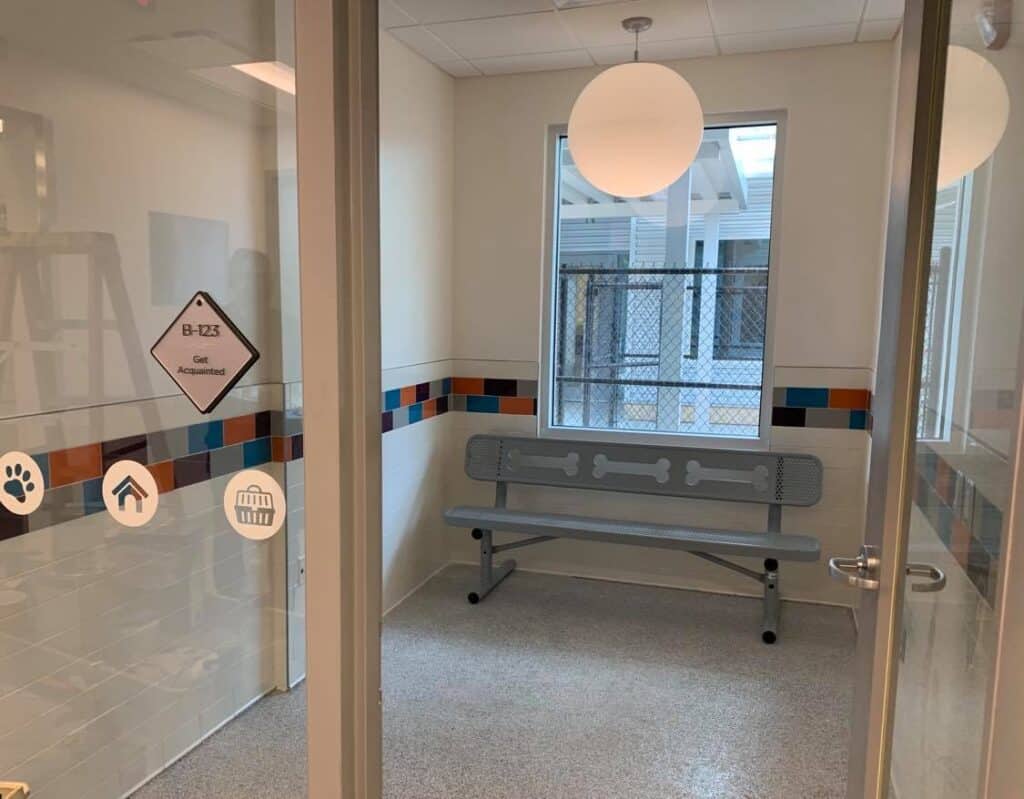 Each kennel wing has 2 get-acquainted rooms. Plus, dog adopters can use one of 4 outdoor play areas, a dog walking path and a dog park .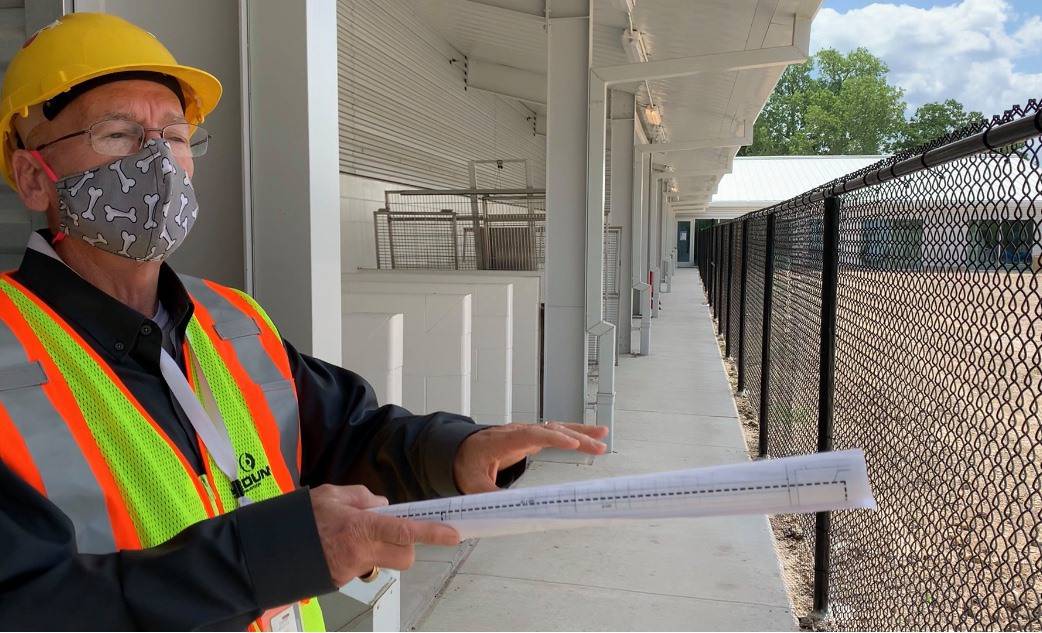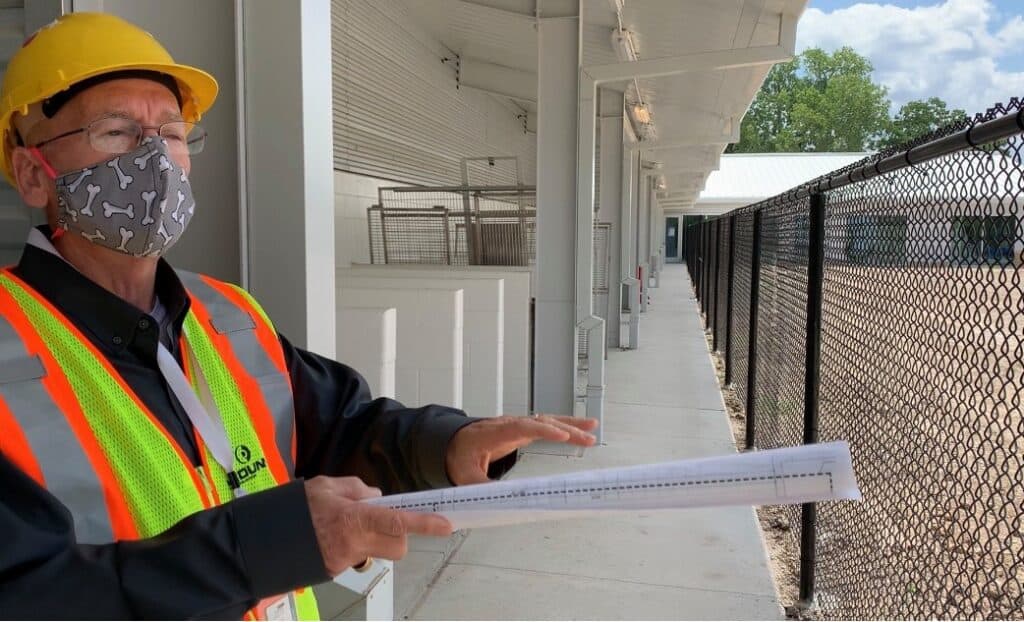 Dog kennels are brightly lit, with indoor and outdoor runs for each kennel. Doggie door flaps ensure air conditioning stays in the building. Sliding doggie doors let shelter staff easily move dogs inside or our for cleaning.
A half-wall divides each kennel wing. The visual block keeps dogs from barking at each other across the kennel room.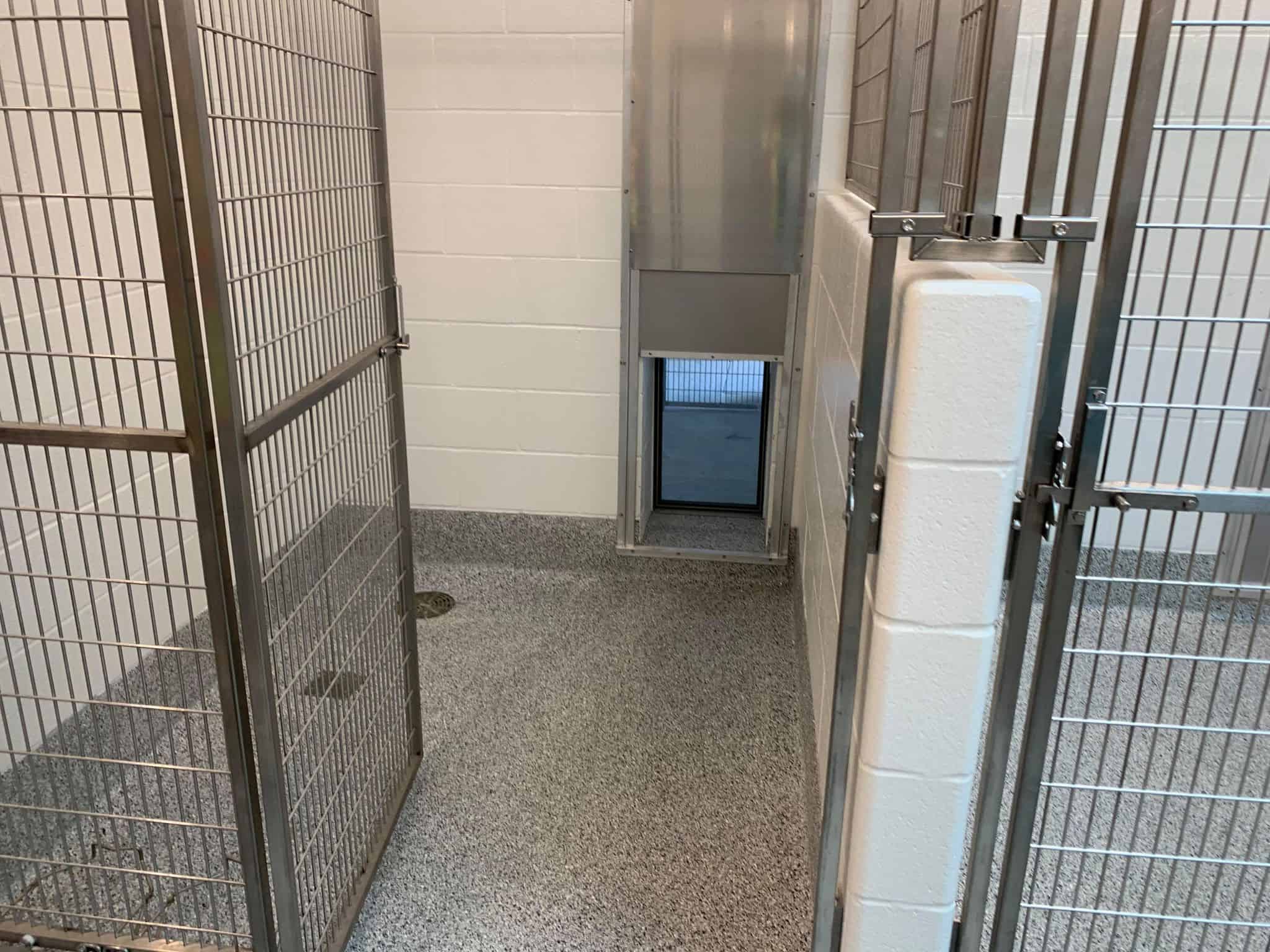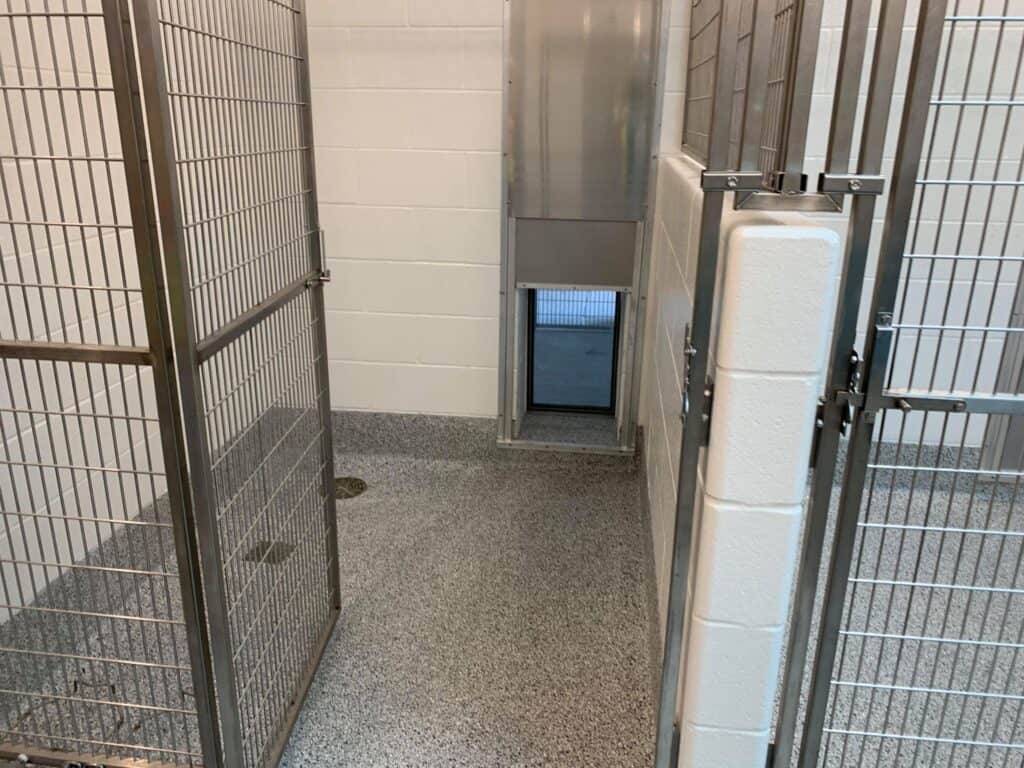 One big difference in the new resource center is the plumbing system. The current shelter does not allow bedding, blankets and toys, because each kennel has an open trough in it, covered by a removable grate. Blankets and toys can clog the sewage system.
The new resource center has individual covered drains in each kennel. A high tech cleaning system speeds kennel cleaning.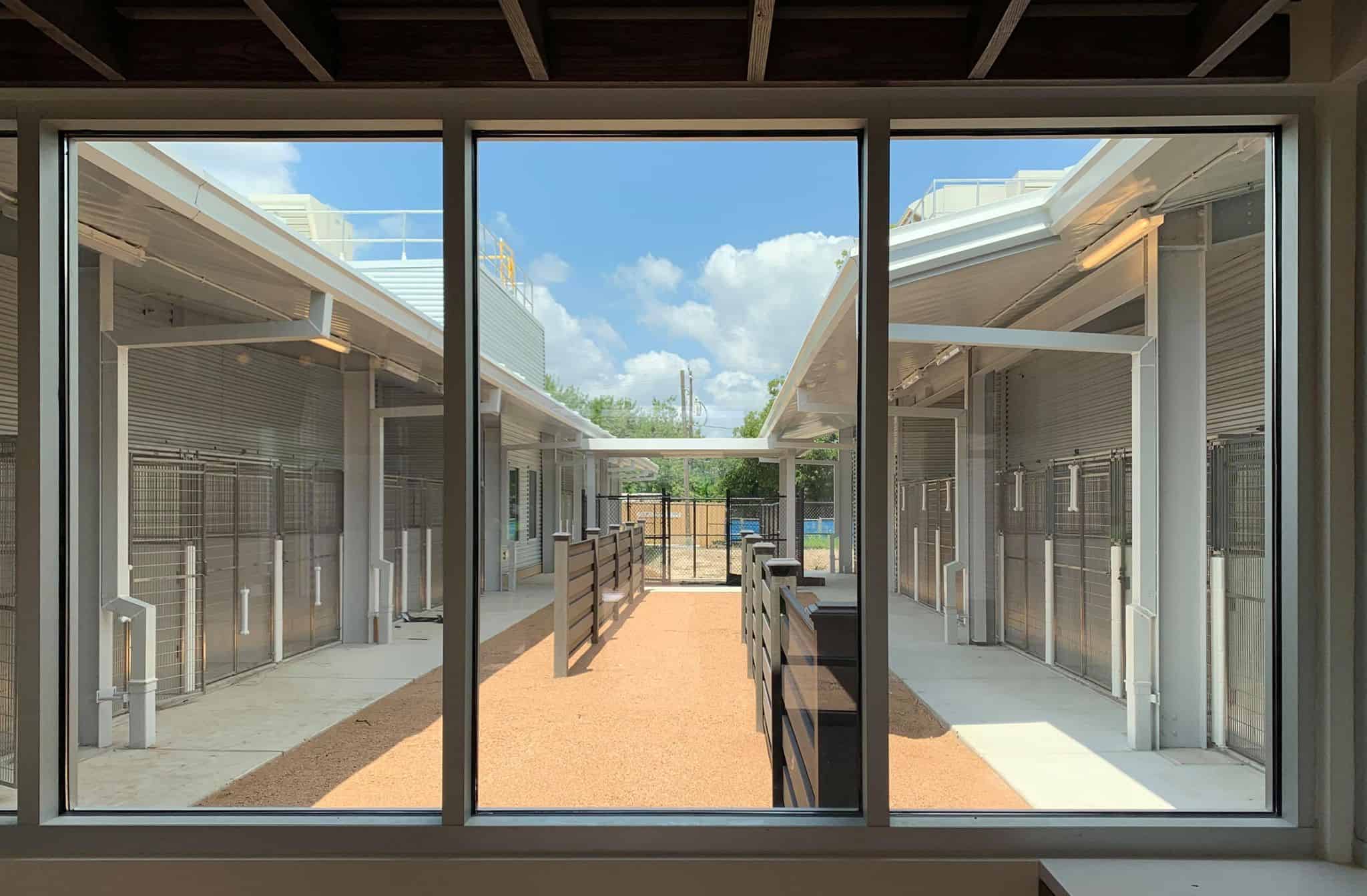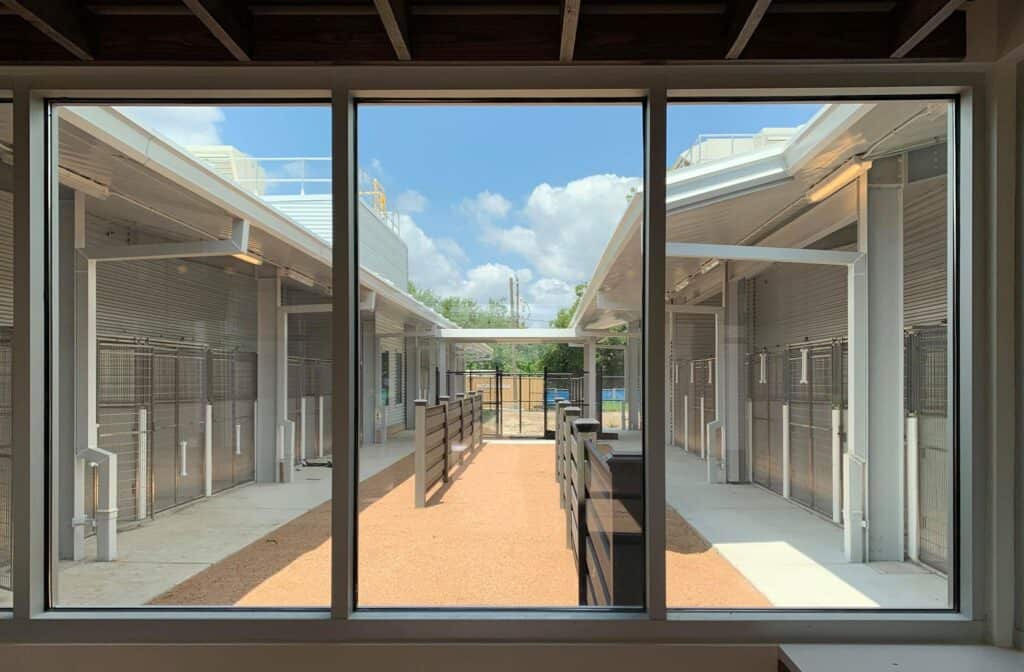 Each kennel wing has its own ventilation, with 100% fresh air to each section. No air recirculates in the facility, which helps reduce the risk of transmittable diseases in the building.
Harris County Pets – Admission Wing
The admissions wing (owner surrender and strays turned in by citizens) has a similar bright and airy feel.
Owners surrender pets for a variety of reasons, including moving, death in the family, new baby, escapes, or a dog that grows too big to handle.
The resource center includes 2 private rooms dedicated to intake diversion counseling.
Need help with a pet deposit? Help with training? Fence repair to keep a dog in the yard? Low cost vet care? These are all resources that the shelter hopes to provide, through grants and donations.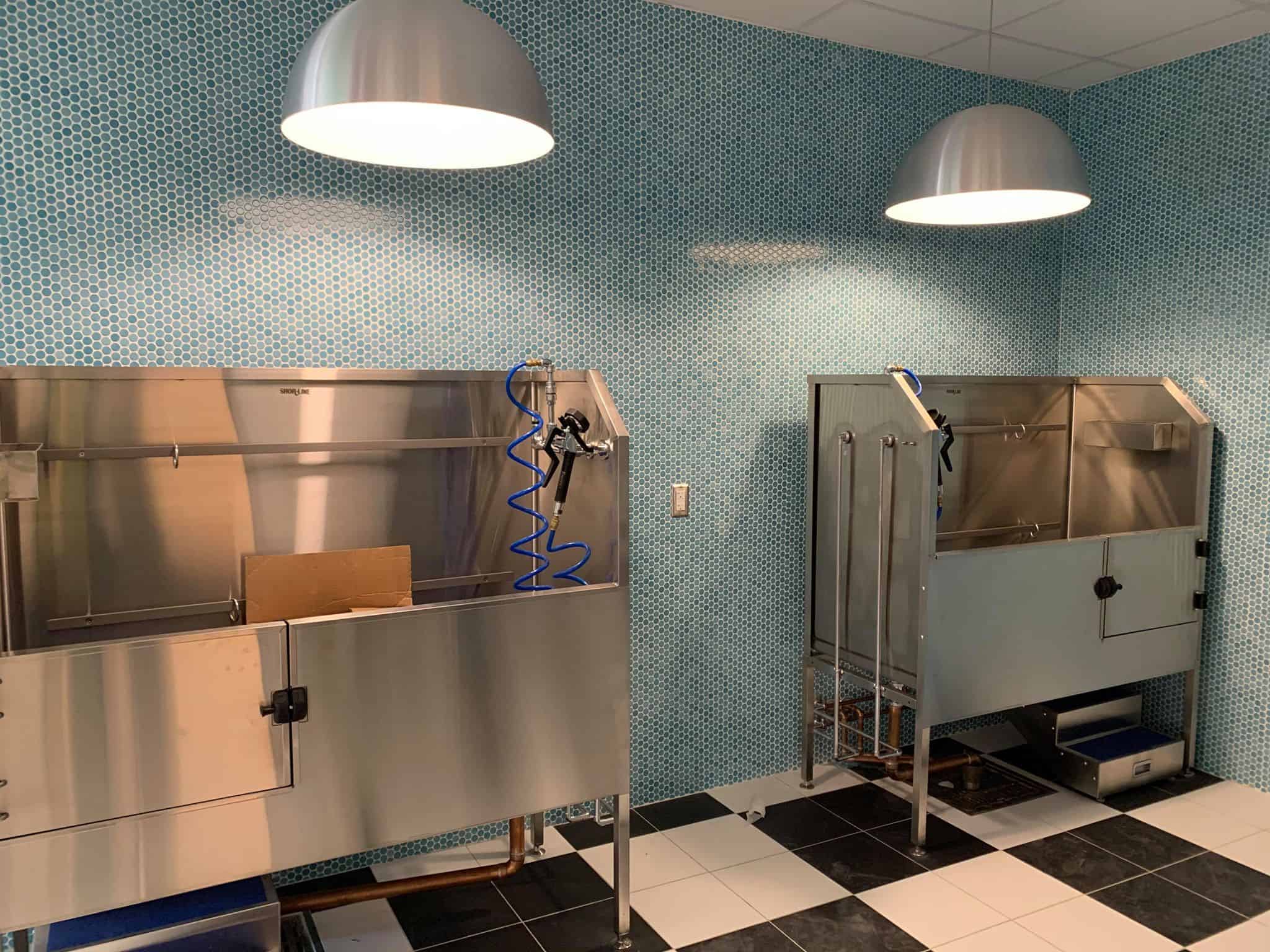 Harris County Pets — Wellness
The wellness clinic has a team of dedicated medical staff. Services include low-cost vaccinations and general wellness services. Later this year, the Wellness Clinic will offer low cost public spay and neuter services.
Current services include:
Vaccinations for dogs and cats
Heartworm testing
Skin scrapings (key to properly diagnosing skin issues)
Ear cytology/medications
Flea and tick prevention
Prescription heartworm prevention (including the new 1X annual shot)
Microchipping
Plus, low cost heartworm treatment is available at the shelter for $300-$500.
You can find a complete price list of low cost pet wellness services online.

Video Tour of the Harris County Pets Resource Center
How Can I Volunteer at Harris County Pets Resource Center?
With the expanded capacity, Harris County Pets needs volunteers more than ever.
Volunteer opportunities include:
Kennel Assistant: Knnel cleaning, feeding and watering
Animal Grooming: Wash and/or groom pets to make them more attractive to potential adopters.
Adoption Counselor: Meet with potential adopters to understand their interests, walk them through the center, take dogs in/out of kennels.
Community Cat Assistant: County Pets spays or neuters feral cats and returns them to their community. The Resource Center needs volunteers to cover targeted areas of Harris County.
Kitty Committee: Support cats that are in local Petco locations. Visit the cats, clean and feed.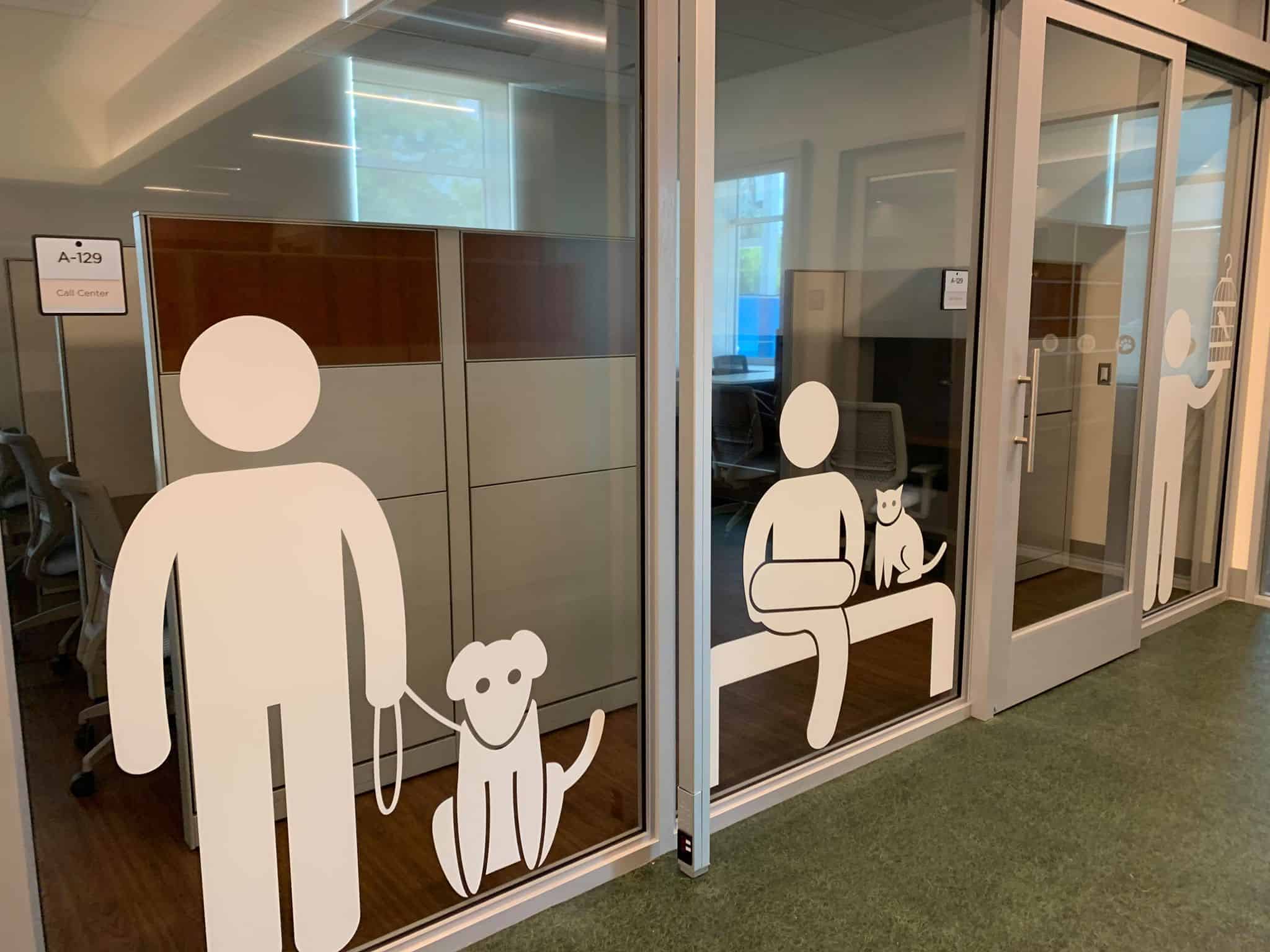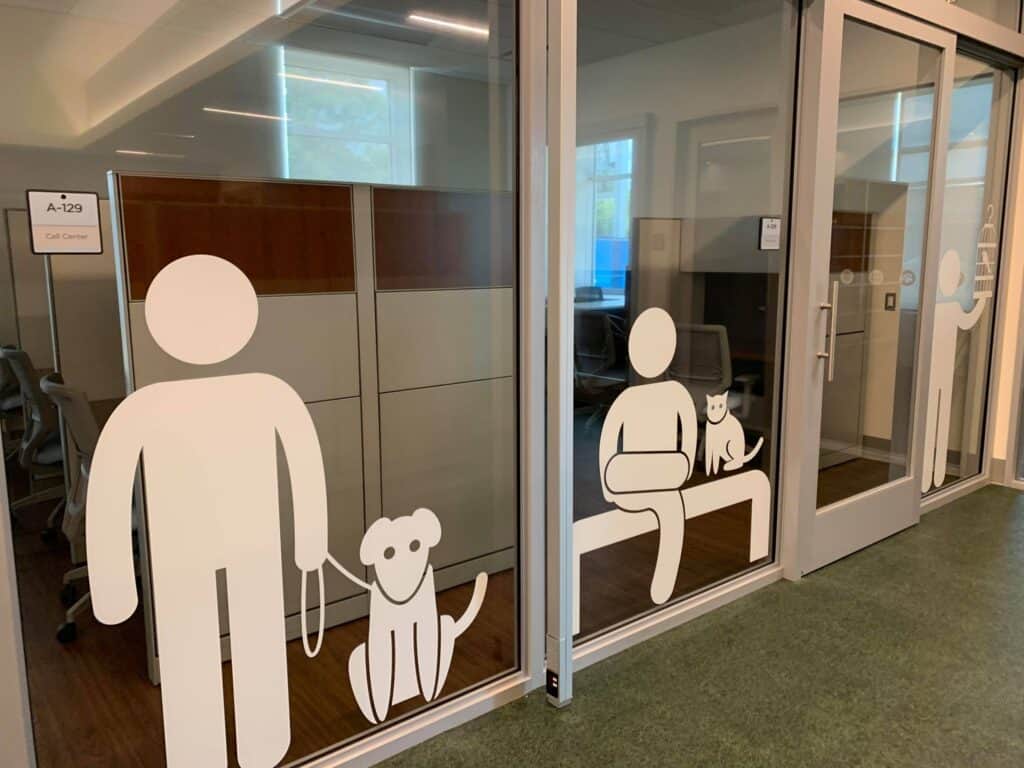 But one of the biggest need will be for volunteers to run dog play groups. Dr. White, the shelter director, hopes to have all of the dogs enjoy play time and enrichment each morning.
Play time will let shelter staff observe the dogs interacting, help relieve stress and allow the dogs to relax. And that's important in how dogs appear to adopters. Exercise will allow larger dogs to appear less intimidating to potential adopters, thus boosting the center's adoption rate, especially for pit bull breeds.
Harris County Pets offers other volunteer opportunities for the community. Interested individuals can visit the County Pets web site for a list of volunteer opportunities and to sign up online.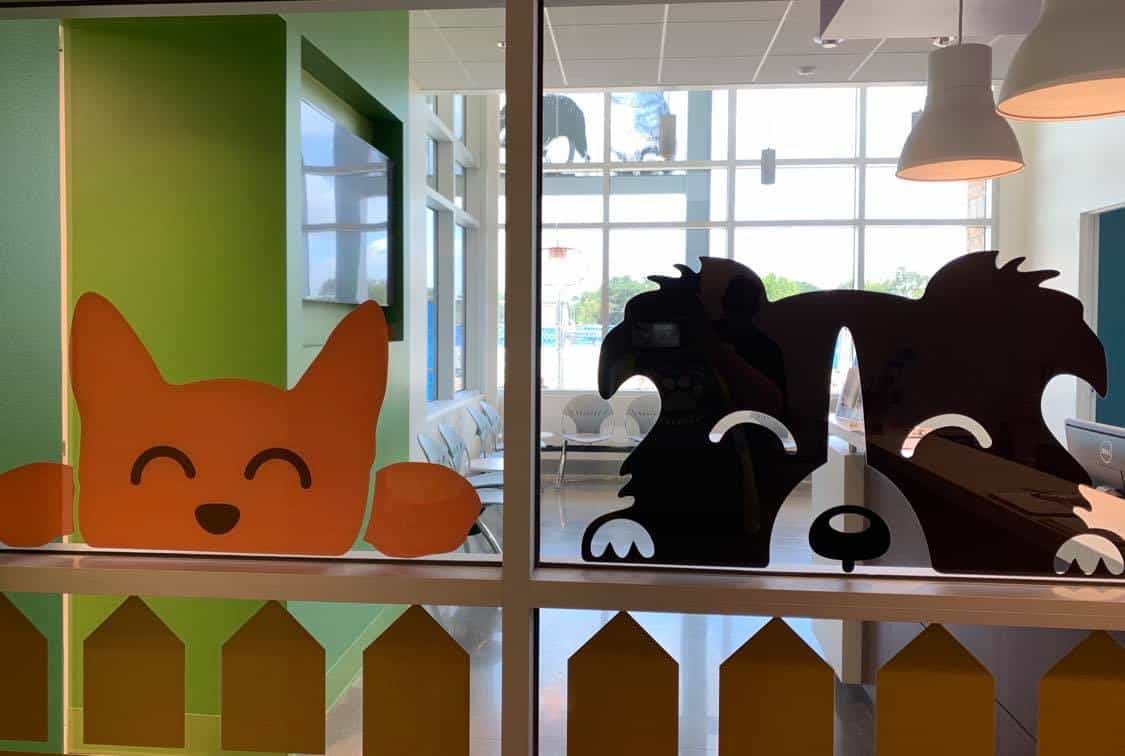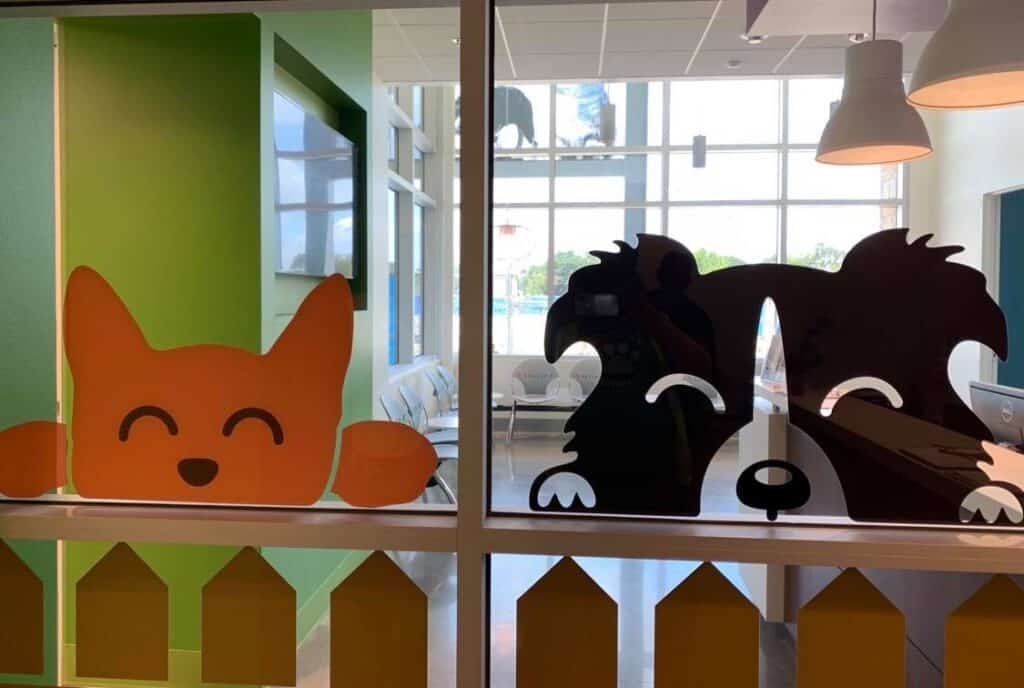 How Can I Donate to the Harris County Pets Resource Center?
The Harris County Pets Resource Center receives an annual budget from Harris County.
However, some additional funds are provided by Friends of County Pets and other caring donors throughout the community. These extras include the Heal-A-Heart heartworm treatment program, low-cost spay and neuter and the after-hours foster ER program.
You can donate to Friends of County Pets via their Paypal link.
Or, purchase a paver for the Resource Center walkway, in honor of a special pet or person.