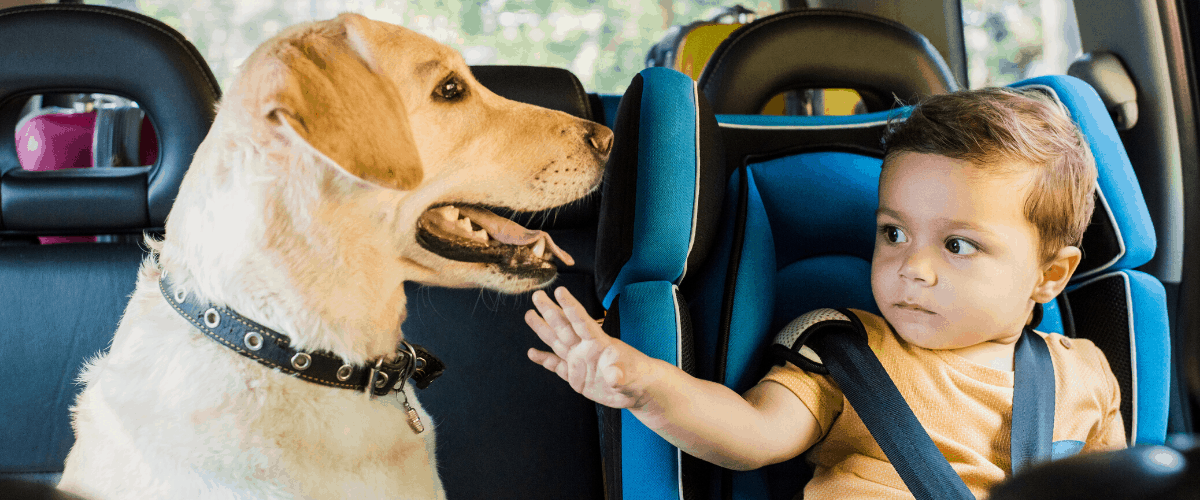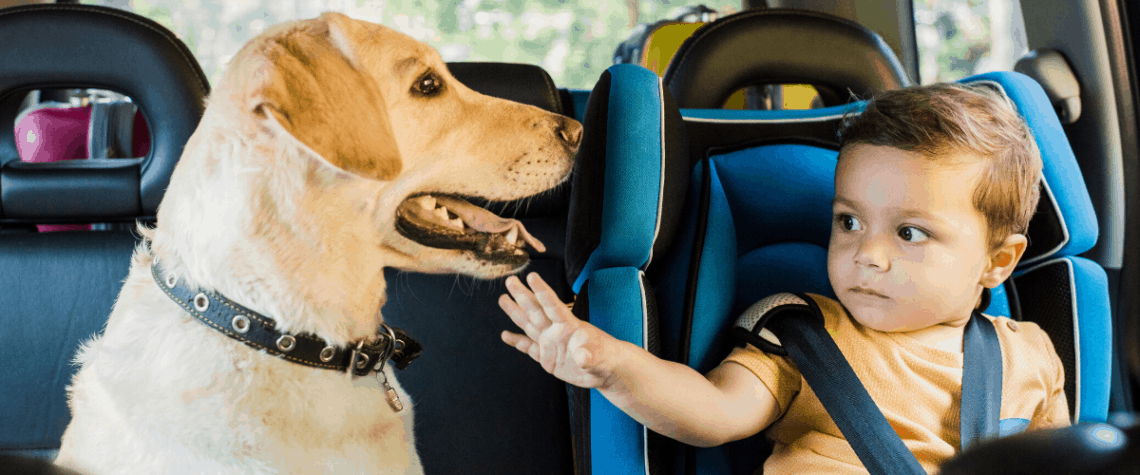 How to Introduce Your Dog to Your Baby
"We never expected our dog to snap at the new baby." And yet, it happened. Now you are in line at the shelter to surrender your dog, because you can't take that risk again.
"New baby" is one of the general reasons for owner surrender at BARC, Harris County Animal Shelter, and many other shelters in the area.
But with training and preparation, you can avoid or minimize issues. That's where Rescue Education Coalition can help.
What is Rescue Education Coalition?
Rescue Education Coalition (REC) was founded by Steven Tallas, to gather a group of trainers to provide training to rescue and shelter dogs and to educate the public. Steven is the Executive Director for REC and Certified Trainer from the Master's Program at Catch Canine Academy. He's joined at the helm by Nina Theriot, Associate Director for REC and Certified Trainer.
REC's first project in 2017 focused on training BARC volunteers to work with dogs. Volunteers learned how to notice behavior and body language, and how to minimize dog stress.
Then REC moved on to group play at BARC, allowing dogs to socialize with each other in a controlled atmosphere. Says Nina, "Doing the play groups before the shelter opened would get the dogs in the right frame of mind, so they were ready to meet potential adopters."
REC also works with Baytown Animal Shelter, and Poodle Rescue of Houston. Their training services are available to any shelter and any rescue that requests assistance.
But it was in working at BARC, they found that many of the reasons for owner surrender — new baby, moving, destructive behavior, escapes — could be addressed with additional training for both the dog and the owner.
How to Introduce Your Dog to Your New Baby – 3 Session Class
"When I had my daughter 3 years ago, many people asked, 'What are you going to do with Fluffy?' He's my first baby, I'm not doing anything with him, he's staying!" Nina laughs. (And yes, her dog's name is Fluffy.)
But that's not always how things go, and owner surrenders at the shelter are evidence of that.
"Instead of blaming the mom or dad, educate them and help them before they get into a stressful situation. I would hear, 'We tried to rehome him, we tried to contact rescues.' They don't want to surrender the dog, but they don't know what else to do."
The reality is, we may expect a little too much of our canine companions.
As Steven says, "If you have a toddler at home, you prepare them to become a big brother or big sister. Why not prepare your dog too?"

Preparation should start before the baby arrives. Dogs will act differently to a new baby. Some may be depressed, others may become more needy. What you want to watch for is avoiding an increasing amount of dominant behavior as the dog struggles to find his/her place in the family.
Rescue Education Coalition's 3-week class series covers:
The first class focuses on understanding the dogs personality, motivation, and possible problem areas.
Week two focuses on preparation and advance planning. YOu will walk through how to prepare the dog to meet the baby, how to read your dog's emotions at the first meeting, and how to cope if you are overwhelmed with a dog and baby.
Week three focuses on feeding time and bed time. Feeding time is especially critical to both your dog and your new baby, and REC introduces rules to avoid conflicts. You'll also learn the "Magic Bubble Concept," a safety bubble around the baby the the dog can not cross without permission. You'll also learn about how to handle emotional triggers, like a baby crying and a dog barking simultaneously
Planning ahead and paying attention to what your dog is telling you will help ensure that your joyful occasion (whether new dog or new baby) stays joyful.
For more tips, check out our article on Top 7 Tips for Introducing Dogs & Babies.