The Legal Issues of Microchips & Rehoming Dogs – Byron's Story
Microchips offer peace of mind. That's what microchip companies sell. And that's what you buy. You want the knowledge and security that, if your lost dog is found, the microchip company will notify you.
But what if the microchip company doesn't do what they are supposed to? And what if a rescue group behaves irresponsibly with a found dog?
Byron's Microchip Story – The Marino Family of Houston
That's what happened to the Marino family of Houston Texas, and their dog Byron. Byron was lost early in the morning on New Year's Day, January 1 2020. His family did everything right. They notified the company their chip was registered with, Michelson Found Animals, and filed a lost dog alert.
They searched online and posted signs on telephone poles and at local vet's offices. They scrubbed through Craigslist and NextDoor and viewed intakes at BARC and SPCA.
Over the next 12 months, they regularly checked the Michelson Found Animals website. They kept the microchip information updated with their phone number, email and mailing address.
In March 2021, 14 months after their dog went missing, they checked their microchip account online. What they found was horrifying. Byron was no longer listed as a lost dog.
The microchip information had been updated by Poodle Rescue of Houston.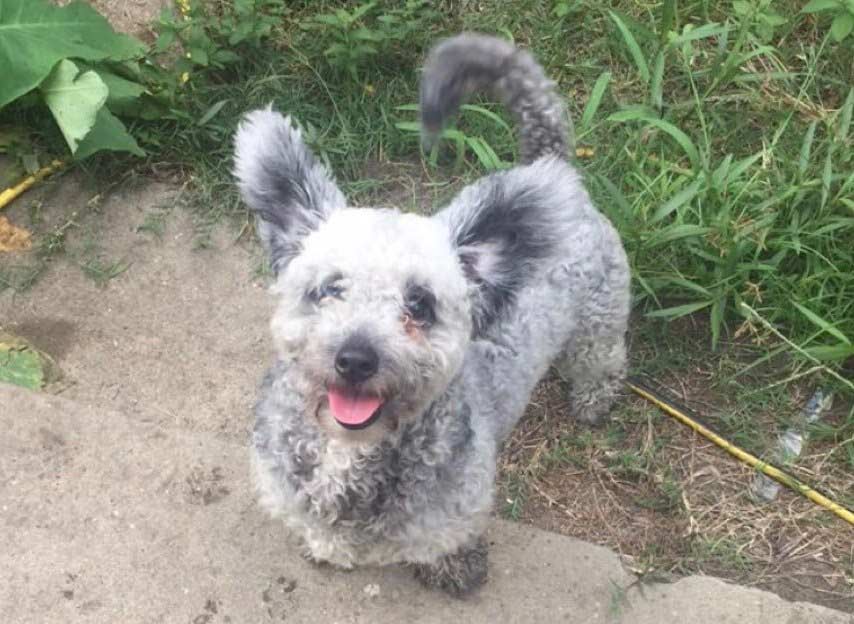 For over a year, the family had been on a goose chase looking for their dog. And much of that time, Byron was in a new home in Austin. He had been adopted out by rescue in February 2020. Just 2 months after he was lost.
So how does ownership information on a microchip get changed? How did this happen? And most importantly, could it happen to your pet?
What Happened in Marino Family Microchip Case?
I reached out to attorney Courtney Gahm-Oldham of Frost Brown Todd to get answers. Courtney has worked on animal ownership legal issues for over a decade and is also on the board of Houston Cares Animal Rescue.
She's the lawyer that recently negotiated a settlement with Poodle Rescue of Houston and the new adopter and got the dog returned to its owner. The case is ongoing against Michelson Found Animals, the microchip company that has some serious explaining to do.
---
Let's go right to the question everyone wants to know. How did microchip information get changed on the dog?
Microchips rely on everyone doing what they are supposed to. (Microchips work by) assuming people will be proactive when they find a dog. You're betting that someone will scan the dog. And you're betting that everyone will do what they are supposed to. And that's a real gamble.
In this case, when the rescue looked up the microchip, they should have notified Michelson Found Animals that they had found a lost dog.
However, Poodle Rescue of Houston is a "trusted partner" with Michelson Found Animals, with expanded access rights. This gave them the ability to transfer ownership away from the Marino family without notice.
So the microchip company knew the dog was lost and (from the records) knew the dog was being transferred. They didn't notify the family, and didn't ask the family if the transfer was approved.
The rescue had access to the family's contact information from the microchip, but they didn't contact the family (before adopting out the dog.)
What does Michelson Found Animals' say about this issue?
This is an ongoing case, so my comments are limited. So far, Michelson Found Animals' position has been that this is a tragedy, but it's not their fault.
Their marketing appears to be, "Get a microchip, register it, and keep your dog safe. Someone will scan the chip, we can contact you and that's what we'll do."
But that's not what happened here obviously.
Does a microchip establish ownership of a dog?
Michelson (based in California) says that a name on a microchip record does not establish legal ownership.
But that's not necessarily the truth in Texas. Texas views pets as personal property. And the Supreme Court of Texas has affirmed that a dog is personal property in this state.
In general there are three ways to establish ownership in Texas. First, is there a microchip that is registered to you? Second, do you have vet records identifying you and the pet? And third, do you have photographs of the pet?
What should be required to change ownership information on a microchip?
For a finder to change the name on the microchip and be new the owner, the finder needs to show that the dog has been abandoned. They should be able to show that the original owner not looking for it.
There's a lot of judgement that goes on when someone loses a pet. I've even seen people post that it was the Marino's fault that Byron was lost, because he wasn't secured on New Year's Eve. How does judgement and hero mentality play into this?
People find a pet… it may have heartworms, be raggedy or look unkept. You may not know how long that dog's been on the street. It is not the finder's place to decide whether the owner is entitled to their dog back based on its condition when found. It is also not the rescue's job to decide not to return the dog. There are proper processes that a finder and rescue must go through before rehoming a found pet. If there is true criminal neglect or abuse, there are ways to seek justice for the pet.
The process of getting a microchipped dog home depends on the general goodness and humanity of people. It depends on people doing the right thing.
It is a thankless job to be in rescue. People are not generally in it for the money. But it needs to be done right. People intentionally choosing not to contact the owner of a dog is not right. It's not the rescue's job to be judge and jury. It's their job to help.
Note: While the rescue settled relatively quickly after the lawsuit was filed (23 days), it took legal pressure to get them to do the right thing. HoustonDogMom reached out to Michelson Found Animals via email to get their comments on this but received no reply.
How Should a Rescue Group Handle Found Dogs with Microchips?
If you run a rescue group, you should have a documented process for intaking found dogs. That should include:
Scan the dog's entire body with a universal scanner (microchips can migrate).
Confirm the scan with a second scanner.
If a microchip is found, look up where it's registered using Pet Microchip Lookup.
Contact that microchip registry to report a found dog.
If the registry will release the information to you, undertake efforts to contact that person, including certified mail letters and emails. Document all your efforts to contact the owner.
Post the animal to lost and found online sites.
If you are able to reach the owner and they don't want the pet, get a signed pet relinquishment form transferring ownership to the rescue.
To protect your rescue group, it's important to document your procedures and follow them each time. The Humane Society provides a "Rescue Best Practice Guide" with more recommendations.
How Do I Make Sure My Dog's Microchip Can't Be Changed Without My Permission?
Each microchip registry in the US is run independently. To ensure your dog's microchip registration can't be changed without your permission, ask about their policy.
How Michelson Found Animals Should Have Handled a Transfer of Ownership
Ironically enough, in researching this article, I Googled, "how to update microchip information" and an article appeared from the Michelson Found Animals Foundation.
It's titled, "How to Transfer a Pet's Microchip Registration to a Different Owner." And this is the process that Michelson should have followed with the rescue group:
When you rehome your pet, you will need to transfer the pet's microchip registration to the new owner, so that the microchip number becomes associated with the correct individual. If your pet is registered in the Michelson Found Animals Registry, you can follow the steps below to transfer a pet's microchip registration to a new owner:
To transfer ownership of a pet that is currently registered to you log in to your account.
Then click on "Transfer" underneath the pet's name.
The system will walk you through the steps of transferring the pet to a new owner's account.
The new owner will receive an email, text and phone call to accept or reject this transfer.
The new pet owner has 7 days to accept or reject this transfer. After 7 days, we will complete the transfer.
Once the pet is transferred, it will no longer appear in your account.