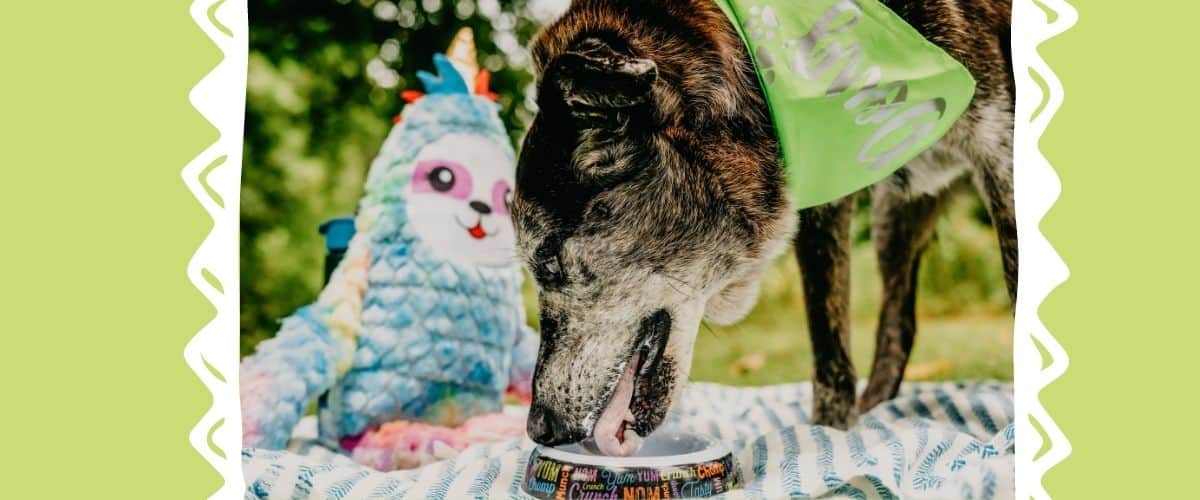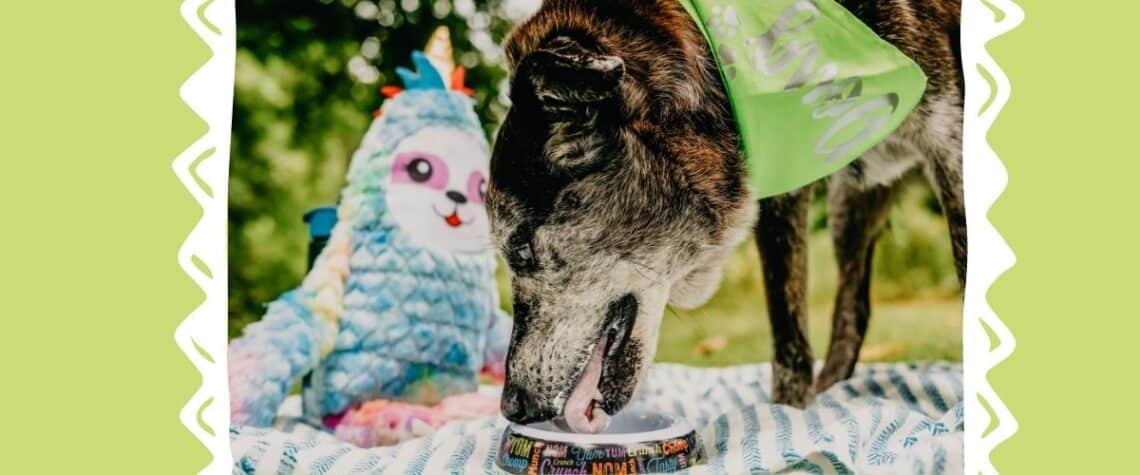 Shoott: Mini Pet Photo Sessions in Houston
Need to book a dog photoshoot that doesn't cost a year's worth of kibble? You're in luck.
Shoott mini pet photo sessions are available in Houston now through the end of October. Perfect dog photos for the 'gram, holiday cards or just for fun.
In this article, you'll find out about Shoott, a 30-minute professional photo shoot with no booking fees, how to have the perfect dog photoshoot, and a review of my Shoott photo shoot with local photographer Victoria Garces. Plus, learn how Shoott is giving back to the Houston spay/neuter community by donating $20 for every booking with promo code K9AR!
About Shoott Mini Pet Photo Sessions in Houston
With no booking fee and no minimum order, Shoott connects local photographers to a huge marketplace of people wanting quality, low cost photography.
Shoott organizes 30 minute photo sessions in Houston and 450 other cities. Your photographer is based on the location and time you select.
Once booked, you'll receive text and email reminders from Shoott. Your photographer will also reach out to coordinate the meeting location.
Shoott Mini Photoshoot Review: 30 Minutes in the Park
I signed up for the Shoott mini photoshoot for new social media pictures for Instagram and to celebrate their DOGust birthdays. And I'm so glad I did!
Tammy is leash reactive so I was concerned about how she would do at a park. Because of this, I scheduled a mid-week afternoon photo shoot at the Houston Arboretum & Nature Center. It's gorgeous, and dog friendly for on-leash puppers.
My assigned photographer, Victoria Garces (IG: @victorialiciax) contacted me right away to discuss my photo shoot. When I explained it was a birthday shoot, she suggested getting Puppacinos. With her feedback, I picked up some stuffed animals, a blanket and a can of whipped cream to bring along.
My Shoott photo session was on a perfect Houston summer day — a very cool 93 degrees. We quickly found a spot with benches and shade and started with "family shots" before my makeup could melt off.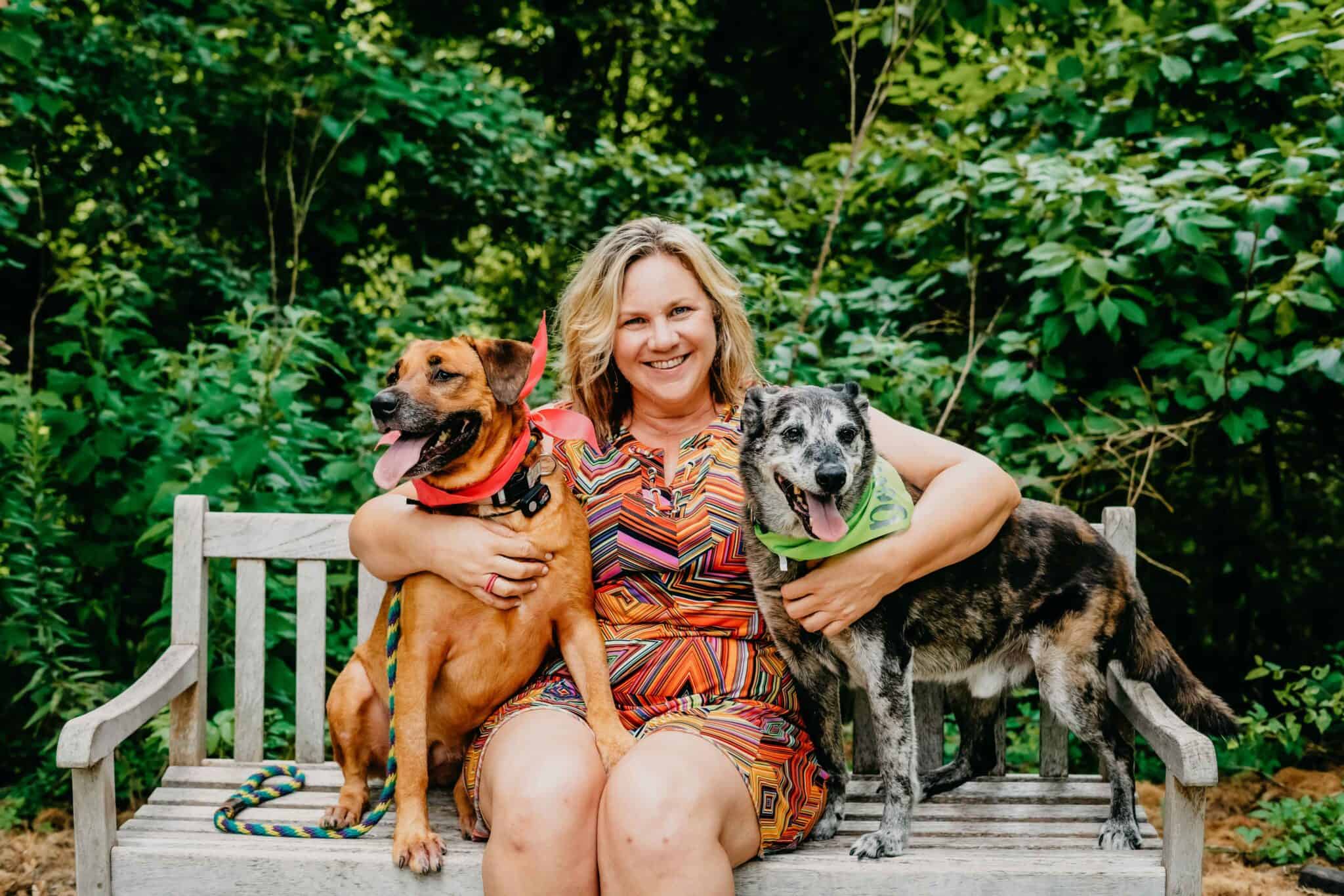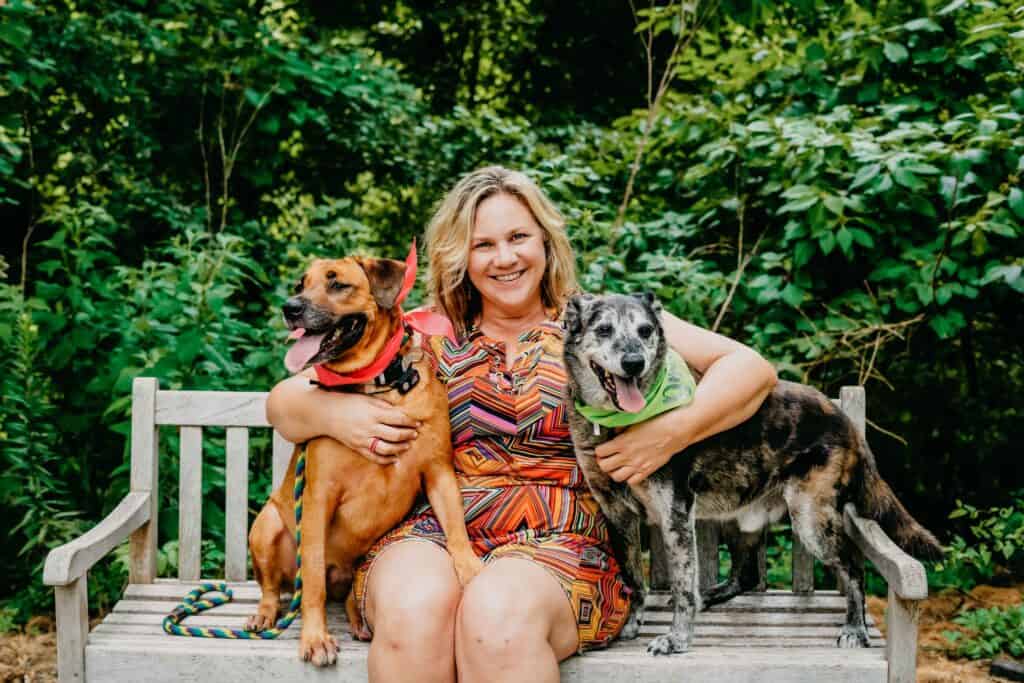 Victoria did a great job directing poses, helping to wrangle my dogs, and getting the dogs' attention. (Note: Shoott makes sure that all their photographers are comfortable with a variety of situations, including pet photography.)
The whipped cream was a huge hit as you can see here.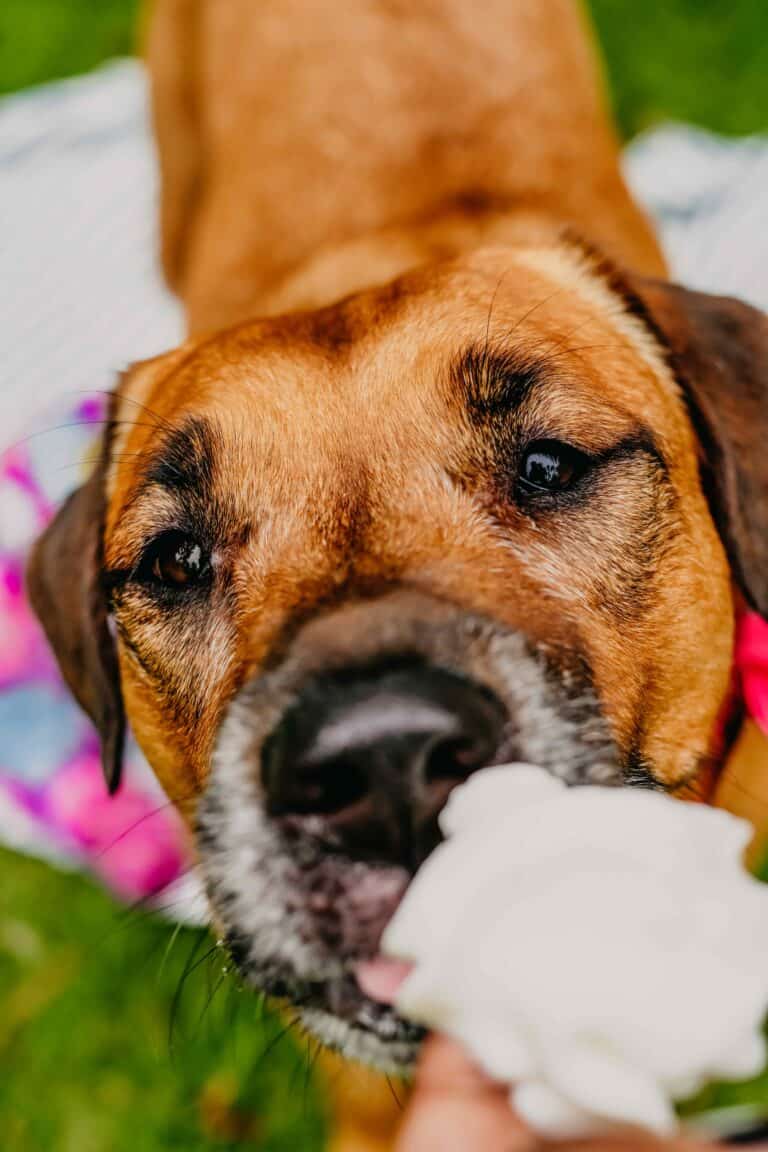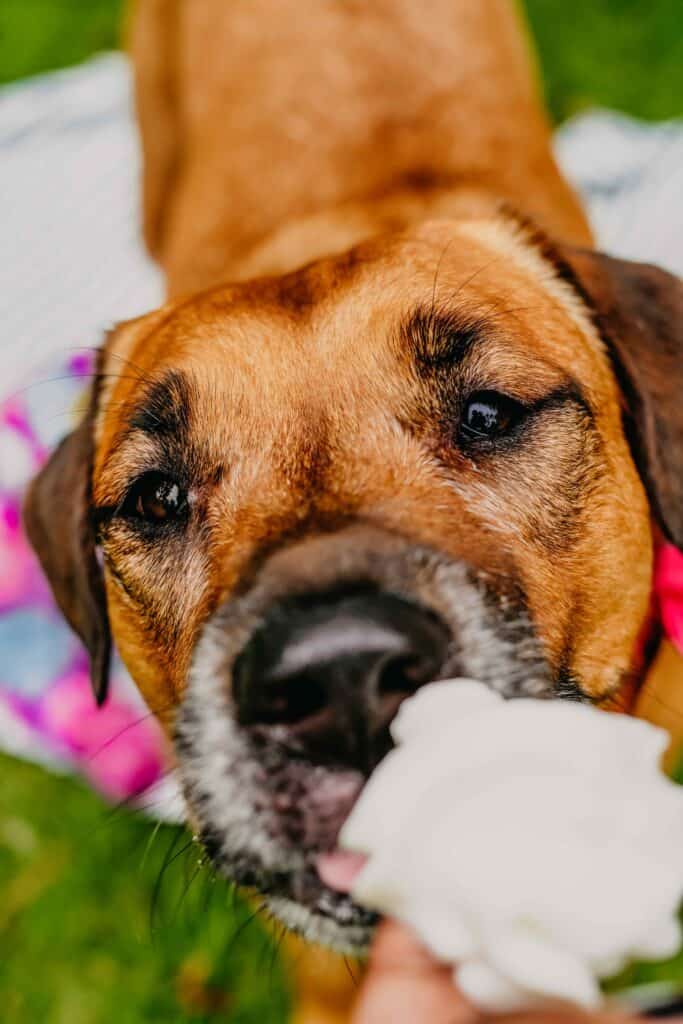 She even got Doug to drop his normal worried pose for a few happy portraits. And then chased Tammy for me as my bad girl escaped into a ravine to look for squirrels.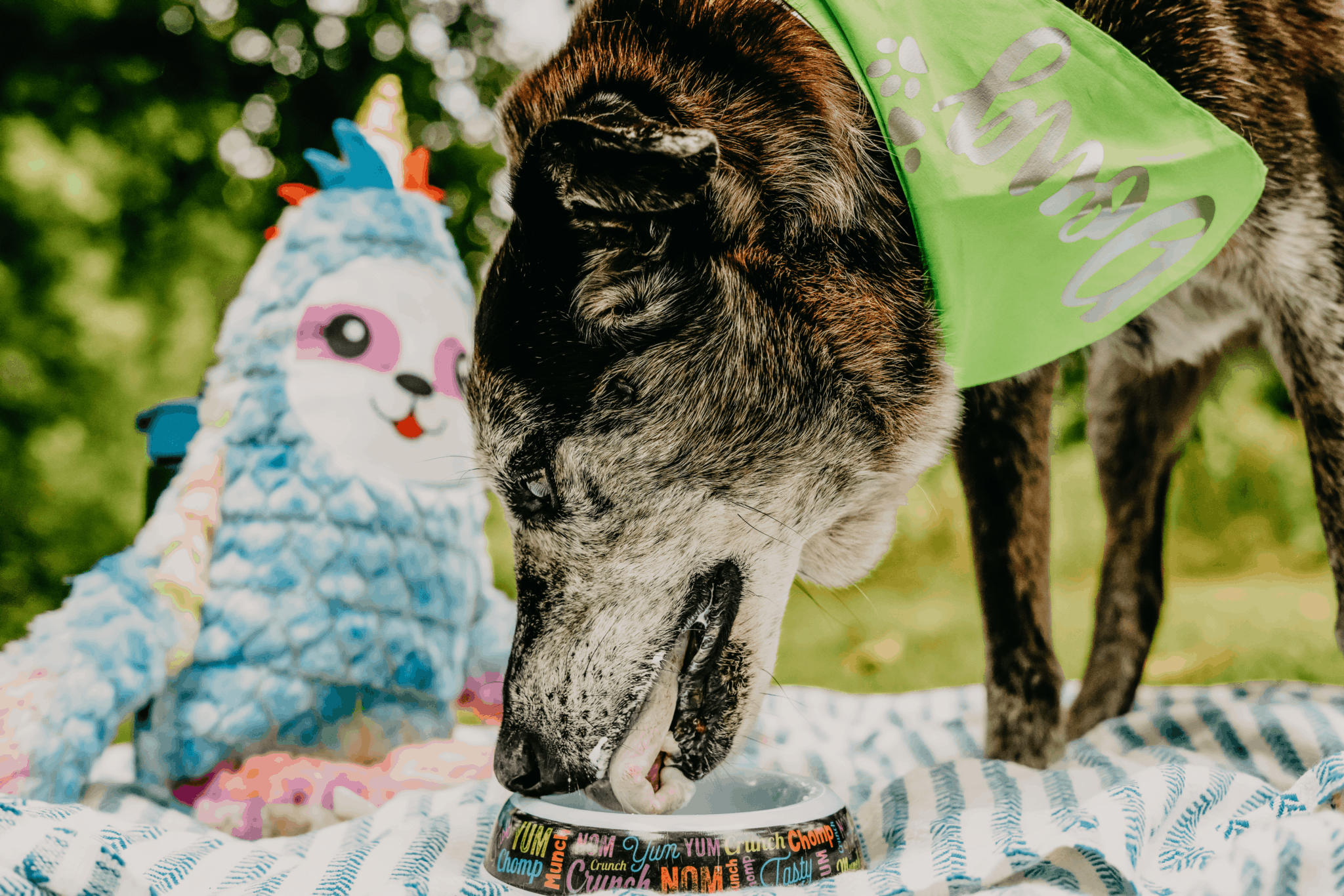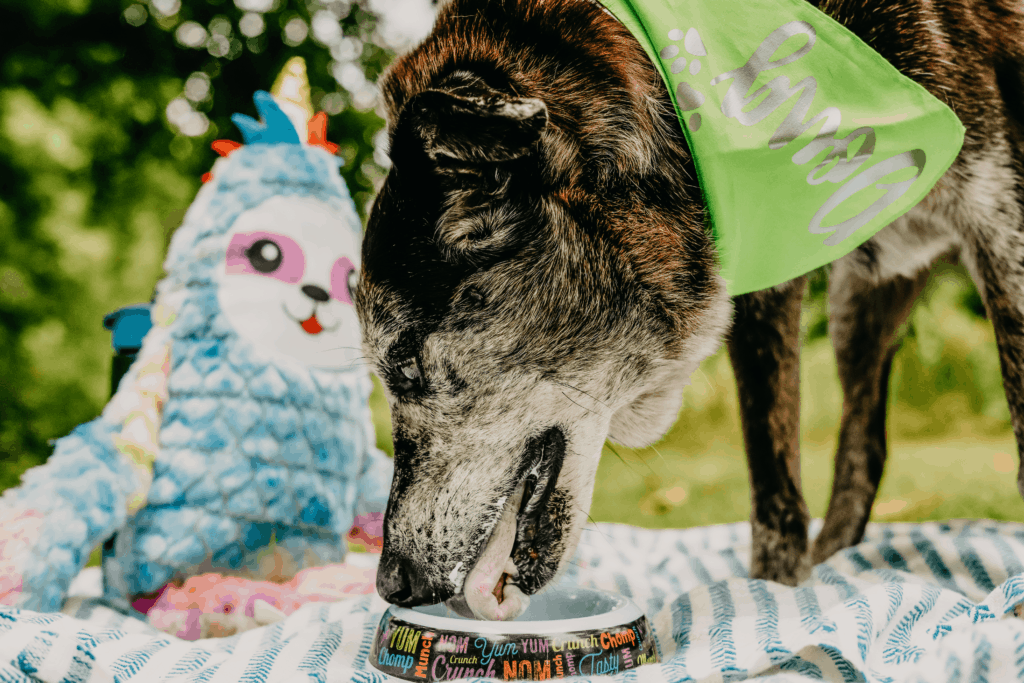 I received my photo gallery 4 business days later (3-5 business days is the norm). And then I discovered the only down side to my Shoott experience. Choosing from the 60+ photos in my gallery!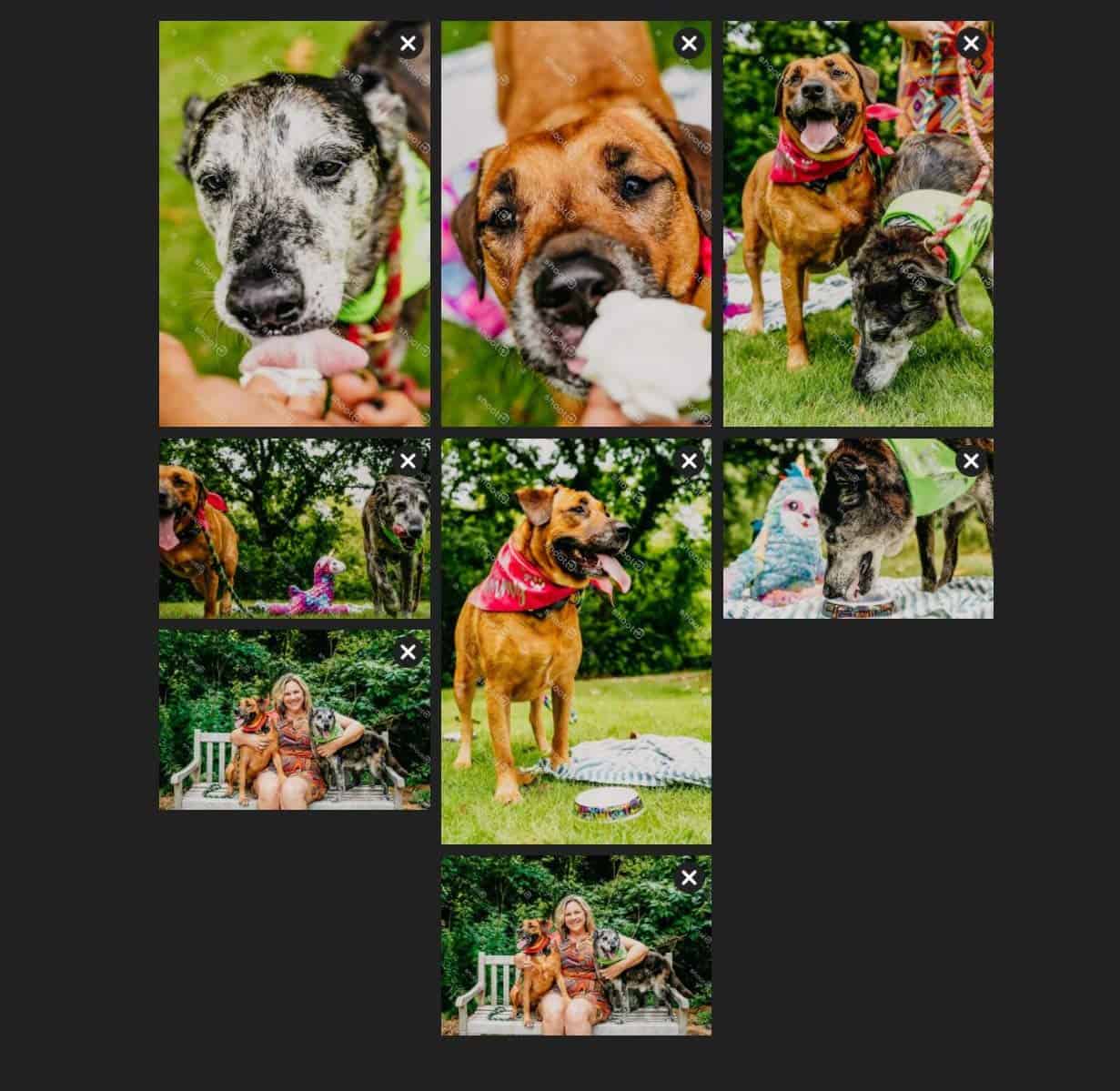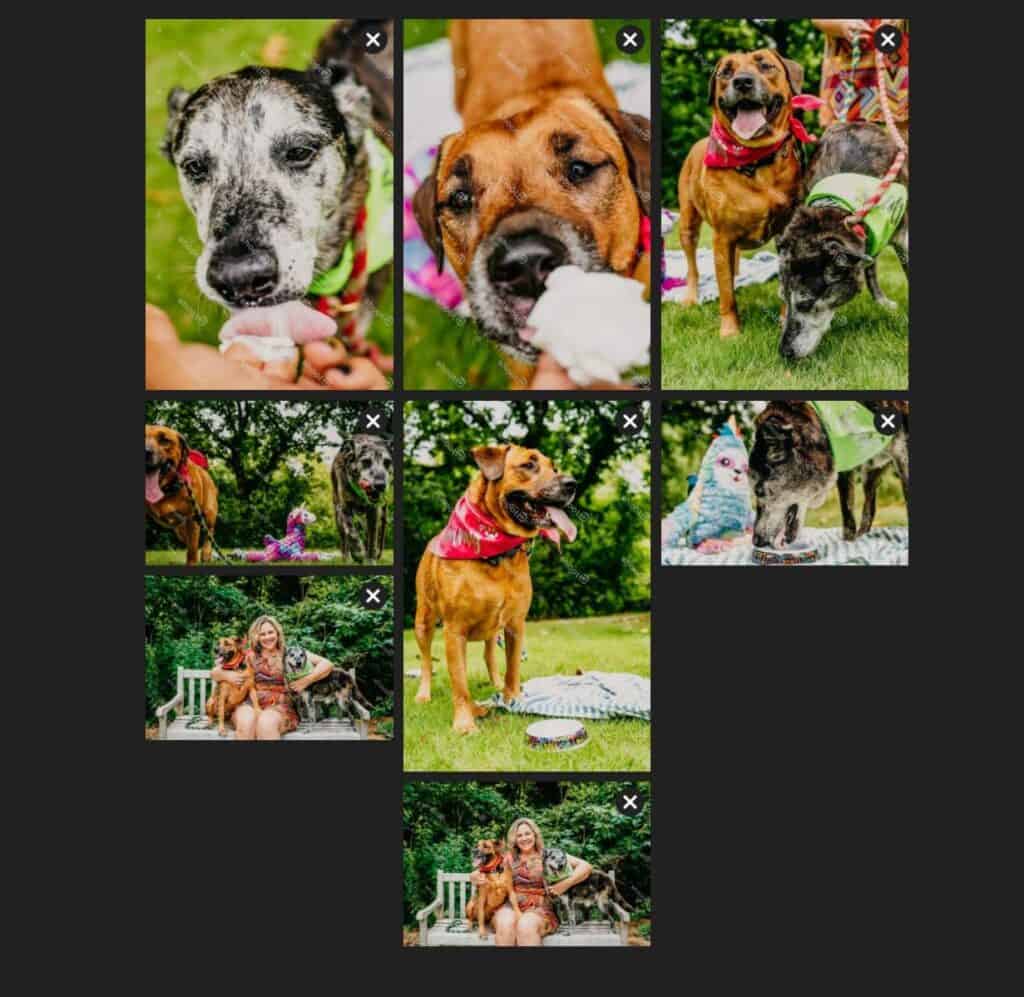 Overall, Shoott deserves their 4.9 star rating on Google and Facebook. And when I found out they support charities? Well that sealed the deal.
Shoott Gives Back to The Empty Shelter Project
HoustonDogMom and Shoott are partnering to support free Houston area spay/neuter programs.
For each Houston photo session booked with promo code K9AR, Shoott will donate $20 to K-9 Angels Rescue's The Empty Shelter Project.
That's regardless of whether you purchase photos from your shoot. (But please don't be a jerk about it, photographers have to eat too.)
Haven't heard of The Empty Shelter Project (TESP)?
TESP addresses our stray pet population where it starts: overbreeding. TESP provides free spay/neuter, microchipping and rabies vaccines to owned animals in low income neighborhoods in Houston.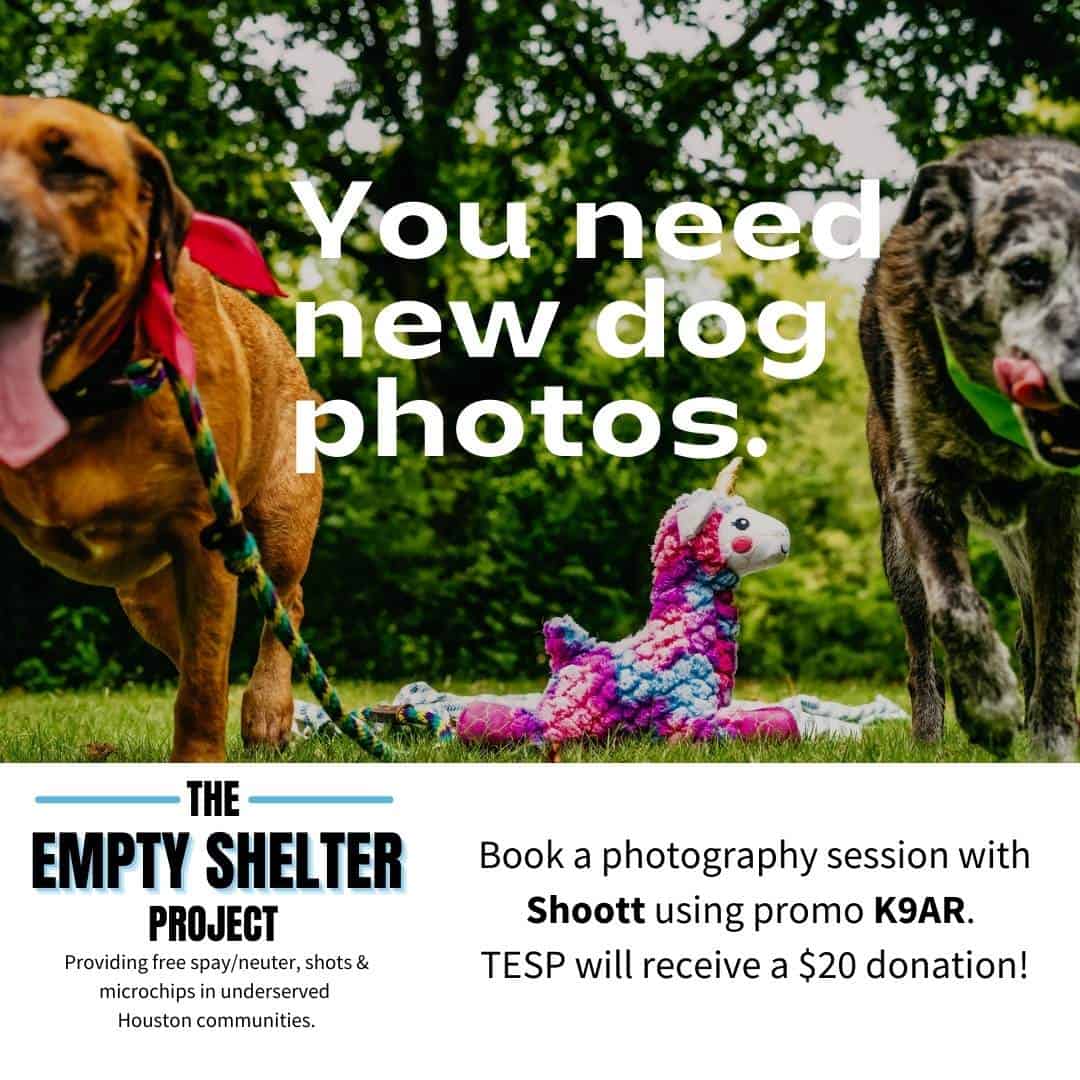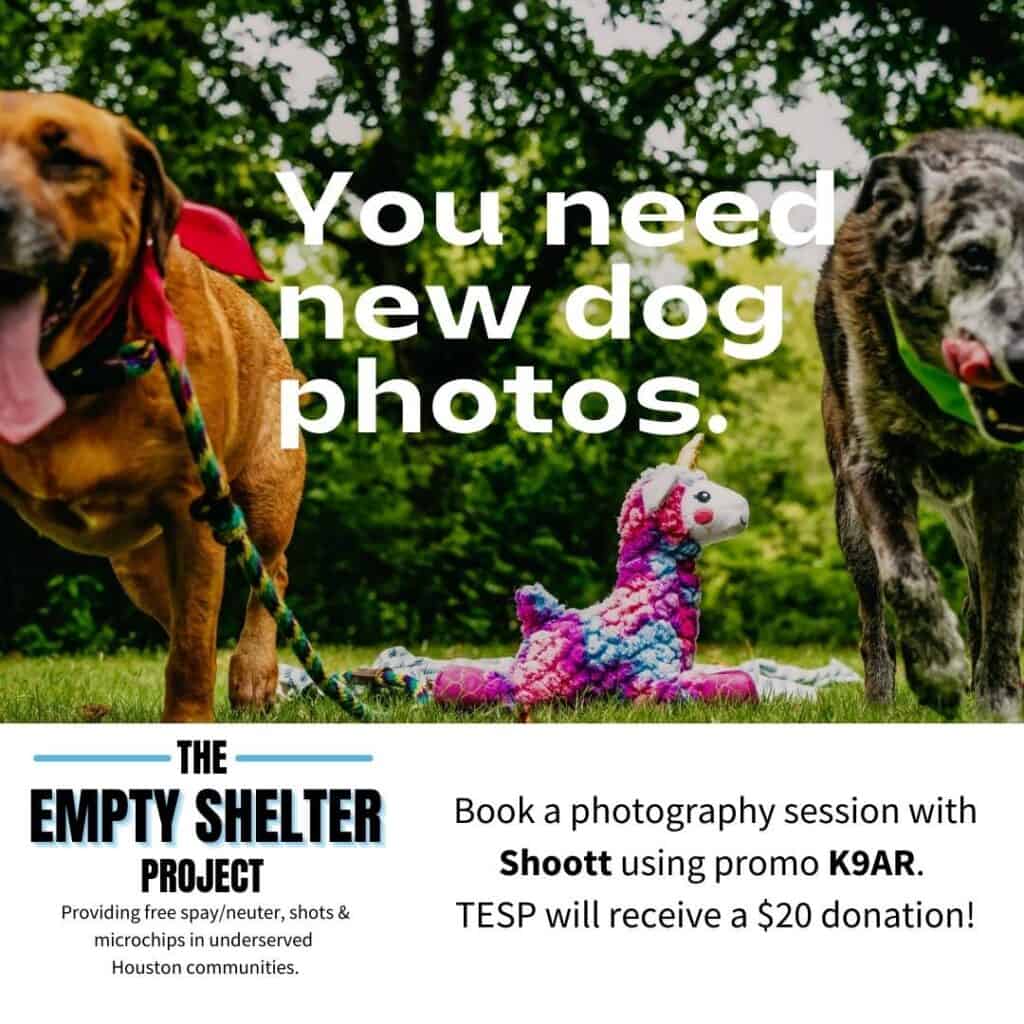 FAQs About Shoott Mini Pet Photography Sessions in Houston
Here are some answers to frequently asked questions about Shoott photography sessions.
How much is a Shoott Photo Session?
Your Shoott photo session lasts 30 minutes and the booking is free. You pay only for the photos you want, ranging from $12-15 for a single photo, to $240 if you want all 40+ photos.
Why is the Shoott Pet Photo Session in Houston so Cheap?
Shoott was started in 2018 by an entrepreneur with friends in the arts, as a way to connect photographers with a steady stream of work. Shoott photographers receive payment based on their appointments plus commission. Plus they make connections for additional photography work. It's a great way to connect people to photographers.
Where are Shoott Pet Photo Sessions in Houston?
Shoott mini photo sessions are available in the following locations through October 31.

Central Houston:
Downtown Houston (Buffalo Bayou Park)
Houston Arts District
Houston Arboretum
Boulevard Oaks/West University

Suburbs
Katy
Eldridge / Energy Corridor
League City
Pearland
Sugar Land
The Woodlands

Book online at Shoott.com, using promo code K9AR to support spay/neuter in Houston.
What kind of photography does Shoott offer?
Shoott mini photo sessions are not limited just to dog moms and dads. You can use Shoott mini photo sessions for family portraits, engagement photos, baby announcements or senior portraits. This is a great time of year for photos, so you have them in time to order your holiday cards.
How to Have the Perfect Dog Photoshoot (and Perfect Dog Photos for Instagram)
Once you've booked your Shoott mini pet photo session, it's time to get your plan together. It's up to you to style your photoshoot, so bring any props you need to get the perfect dog photos for Instagram.
For my photo shoot, we were celebrating Doug (12) and Tammy (7) for their birthday month, DOGugust, the universal birthday for rescue dogs. Here's what I brought:
Personalized dog bandannas
Whipped cream for home-made Puppucinos
Stuffed Llama-corn from Petco for Tammy
Stuffed Sloth-a-corn from Petco for Doug
Striped blanket in pastel colors
Water bottle
Water bowls

Towel to dab dog-mommy's sweaty brow in 93* heat.
Whatever you go with, make it fun for your dog. My dogs were ready to be done with photos within the first 15 minutes. It was hot, they wanted to explore the squirrel trails and we got what we needed pretty quickly, thanks to our photographer.
Check our Pinterest board of dog photoshoot ideas to get inspiration for your pet photography props, and schedule your Shoott mini pet photo shoot today!
---
This article is a sponsored post. Because, you know. Kibble, toys, vet bills. But the experience and the review are genuine.