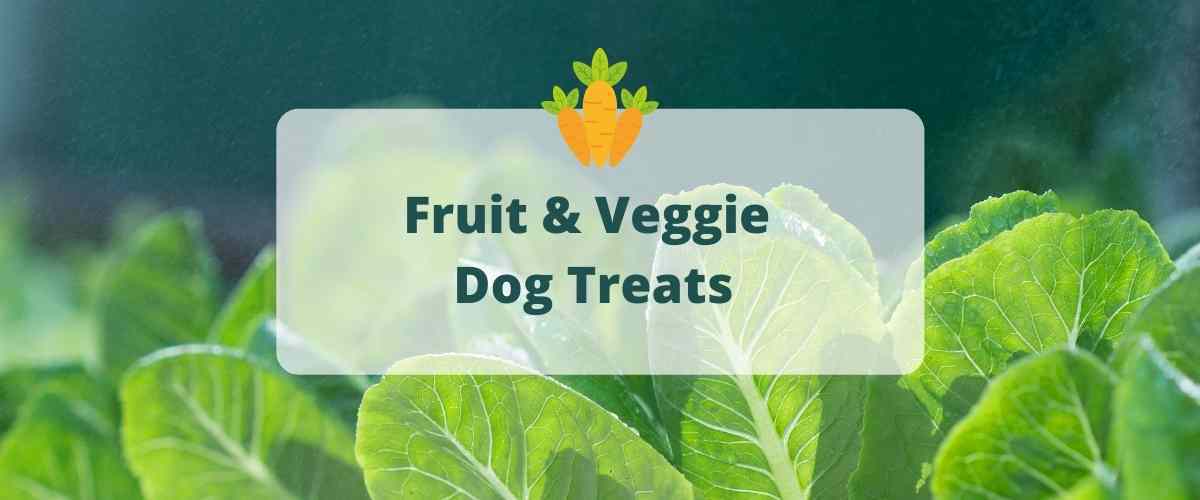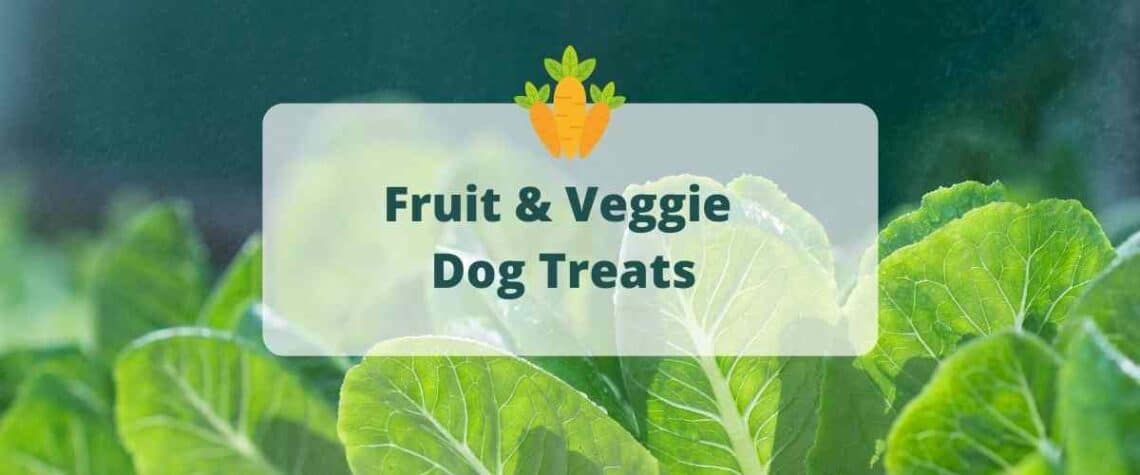 Veggie & Fruit Medley Dog Treats
Like many dog moms, I was feeling time stressed this week. I needed homemade treats for a Yappy Hour at The Pup Stop on Wakefield, for our monthly event. But no time to cook anything new. That's why I was thrilled to stumble on a Facebook post from Elda Tabora, owner of H-Town Dog Treats.
Good morning, made quite a few healthy doggy snacks for a sale that I was supposed to have done tomorrow but it got canceled. I'm sure my dogs would love to have them all but I would love to share some with a dog shelter near 77070. If anyone can give me some suggestions? There are 3 different flavors, banana and apples, pumpkin purée and peanut butter, and veggie and fruit medley flavors. They are all handmade and local super healthy and dog approved.
Perfect. I offered Elda a guest post recipe here on Houston Dog Mom. And she provided me with 4 bags of treats in exchange!
Here's a little bit about her business, how to order, and… drumroll… her recipe for Veggie & Fruit Medley Dog Treats.
About H-Town Dog Treats
Elda comes from a family that loves to cook. In prior years, you'd find her at the Memorial Villages Farmer's Market, selling various flavors of grass-fed ghee, a pure fat form of butter used in asian and indian cuisine. With the coronavirus closures, Elda found herself wondering if perhaps her homemade dog treats could become a side business.
She first started making treats for her dog Toby, who has epilepsy and a sensitive liver and stomach, and who must avoid preservatives. Elda had her own medical issues as well, and was using organic juice regularly to control her rheumatoid arthritis. Her dogs loved to eat the leftover fruit and veggie pulp from juicing. And it was the perfect treat for Toby, since it had no preservatives.
Then she had the brainstorm.
What if she was able to use the raw vegetable pulp from juicing to create preservative-free healthy treats for her dogs?
Elda began researching fruits and vegetables that are good for dogs. She made treats using hemp seeds, PB powder, organic wheat flour and organic oatmeal. Her dogs loved them.
Elda now makes three kinds of dog treats: Banana & Apple, Pumpkin, and Veggie & Fruit Medley. She was able to form a relationship with a juice bar near her house, Clean Juice in Vintage Park. And each week she transforms their juice pulp waste into delicious homemade goodies.
How to Purchase H-Town Dog Treats
Want homemade dog treats without the work? Or just want to treat your best friend? You can order H-Town Dog Treats online, on her Etsy store or on Instagram @htown_treats.
Below is a simple version of H-Town Dog Treats Veggie & Fruit Medley Treats. The version for sale also includes a blend of organic oat flour, hemp flour and flaxseed flour. For this DIY version we've used oat flour.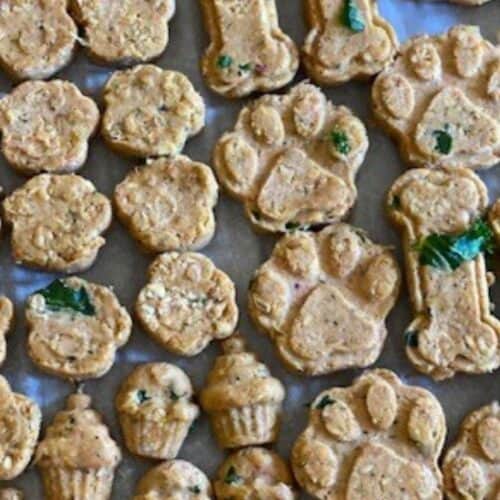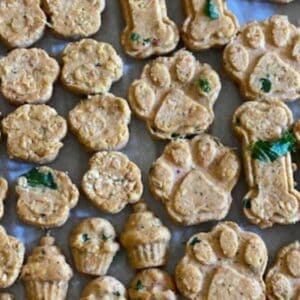 Veggie & Fruit Medley Dog Treats
Have a juicer? Don't let that pulp go to waste. Transform it into tasty dog treats your pets will love.
Ingredients
1

cup

Fruit & Veggie Pulp (from juicer)

Combination of cucumbers, spinach, kale, ginger, carrots, apples, and oranges.

1

cup

Creamy Peanut Butter

2

cups

Oat Flour

1/2

cup

Peanut Butter Powder

Such as PB2
Instructions
Preheat oven to 350*. Line a baking sheet with parchment paper.

Combine veggie & fruit pulp with creamy peanut butter.

Add oat flour and peanut butter powder and mix to form a stiff dough.

Roll dough on a floured surface to 1/4 inch thick.

Cut out treats using your choice of cookie cutters. (Alternatively, you can use silicone treat molds to form the dough into three-dimensional shapes, as shown in the photo.)

Bake for 25-30 minutes until lightly browned.

Store baked treats in the refrigerator for up to two weeks.
Notes
This is a flexible recipe that you can adapt to your dog's tastes. 
Don't have a juicer? Use a blender to puree vegetables. Then use a fine strainer to drain off the liquid.
Don't have oat flour? Make your own by pulsing oatmeal in the food processor or blender. 
Don't have oatmeal? You can substitute wheat flour, flaxseed flour or hemp flour. 
The possibilities really are endless. Just keep trying until you get to something your dog loves!