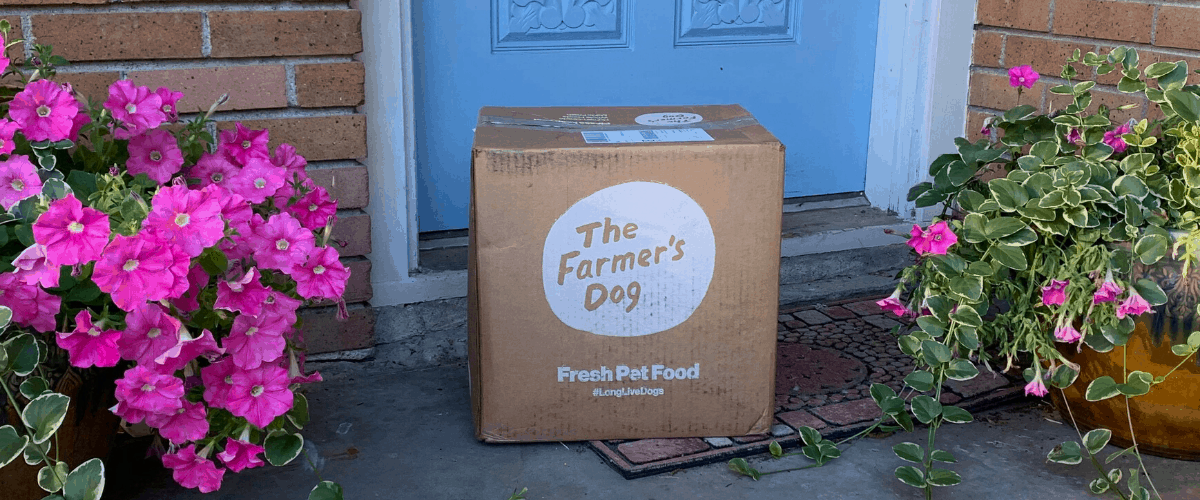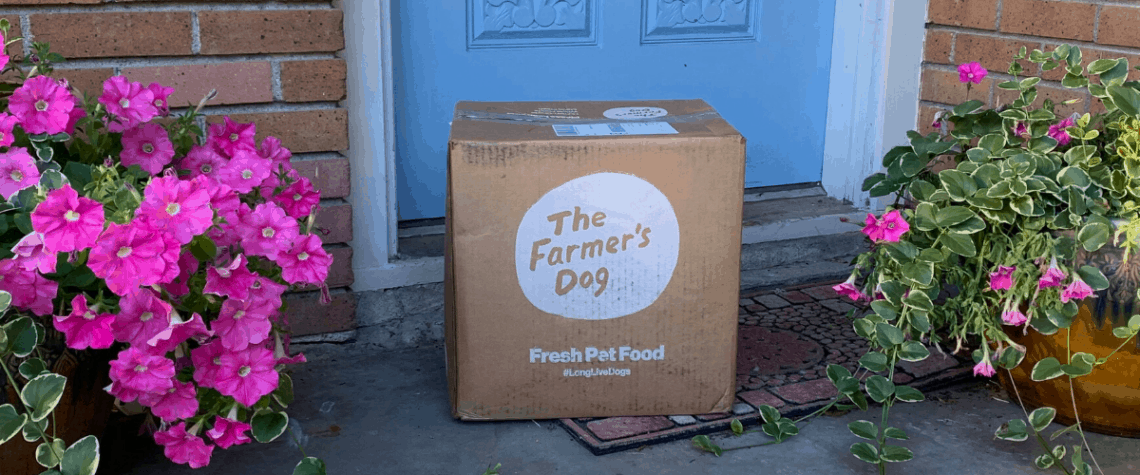 I Tried The Farmer's Dog Fresh Food. Here's What Happened.
The Farmer's Dog is fancy food. And I'm pretty basic with my dogs. They get the little brown balls.
Tammy, my picky eater and allergy sufferer, regularly noses her way through the bowl, snuffling and shoving the food around, tossing it to see if there's anything good in there.
Doug, who will eat anything, sighs a hurrumph and eats it.
So I decided to try something new called The Farmer's Dog. And here's what happened.
UPDATE December 2021:

If you live in Houston, here's the better alternative to The Farmer's Dog. It's called Jessie's Bites. And not only will you get the best fresh dog food. You'll support a start-up business that employees other-abled young adults. Read about Jessie's Bites Fresh Dog Food in Houston.
What I Currently Feed My Dogs
My current dog food is little brown balls. As you can see, Tammy is not excited.
Tammy is allergic to Brewer's Yeast, Tomato Pumice, and Beet Pulp. I was surprised to find these ingredients in a lot of foods! All are used as fillers.
I feed my dogs Salmon and Brown Rice from Nutro because of the limited ingredient list.
Doug nibbles it but is never psyched for dinner. Tammy will tolerate it but grudgingly.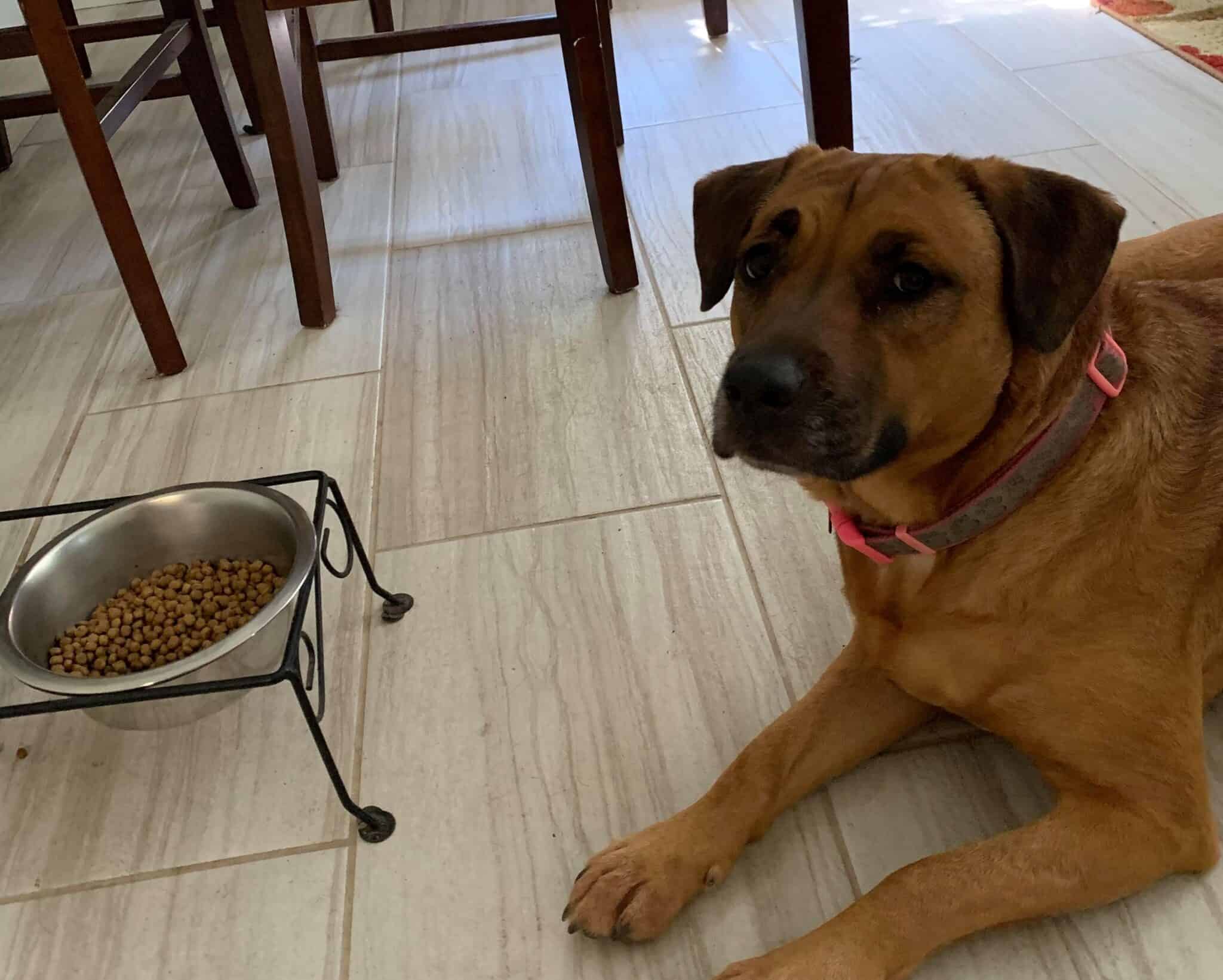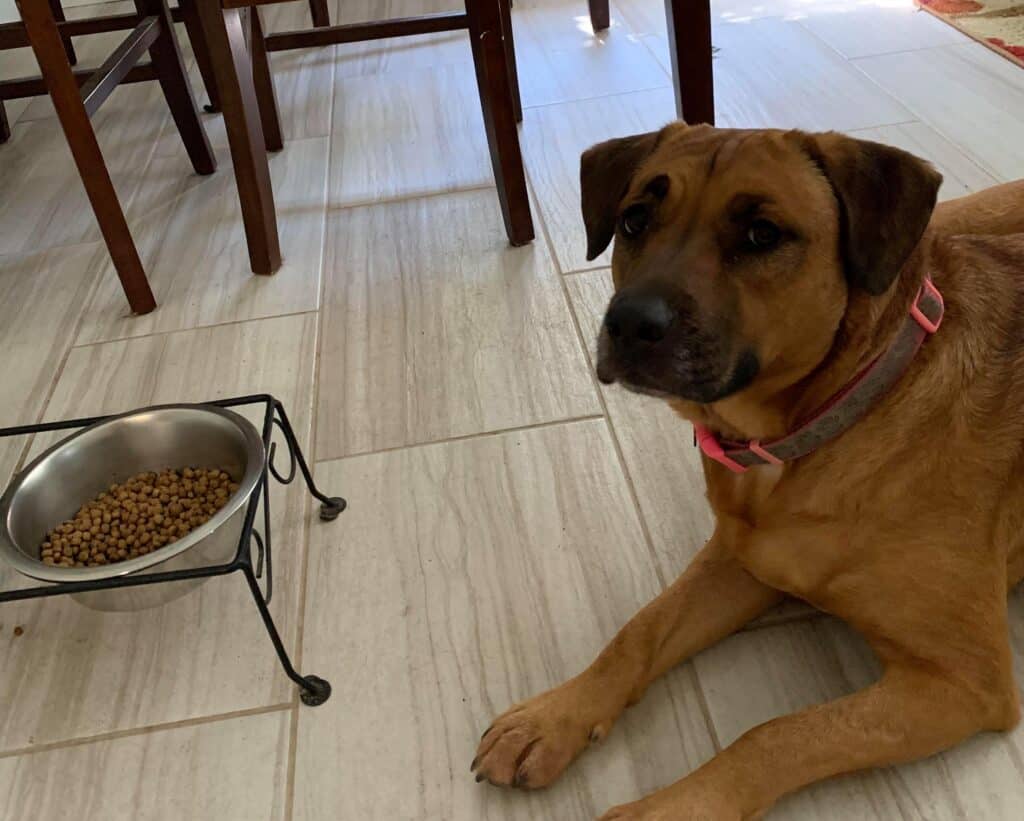 Whenever you change your dog's food, make the change gradually. Making the change too quickly can cause stomach upset and diarrhea.
My Dogs Try The Farmer's Dog
For my trial order, I ordered selected three different proteins – Beef, Turkey and Pork – to find my dogs' favorite.
In addition to the protein, ingredients include parsnips, chickpeas, carrots, broccoli, spinach and fish oil. There's also "The Farmer's Dog Nutrient Blend" to make sure that the food has proper nutrients.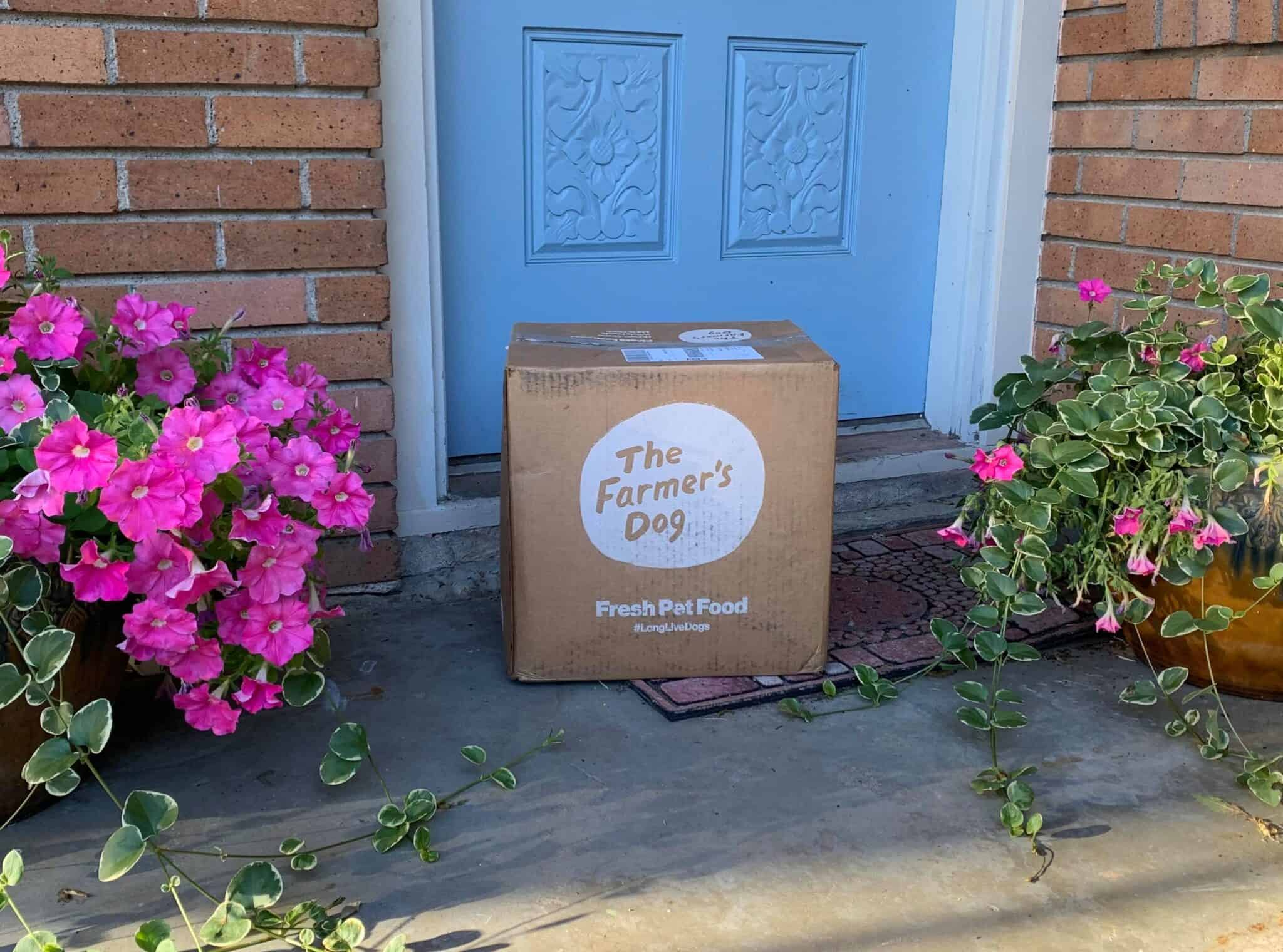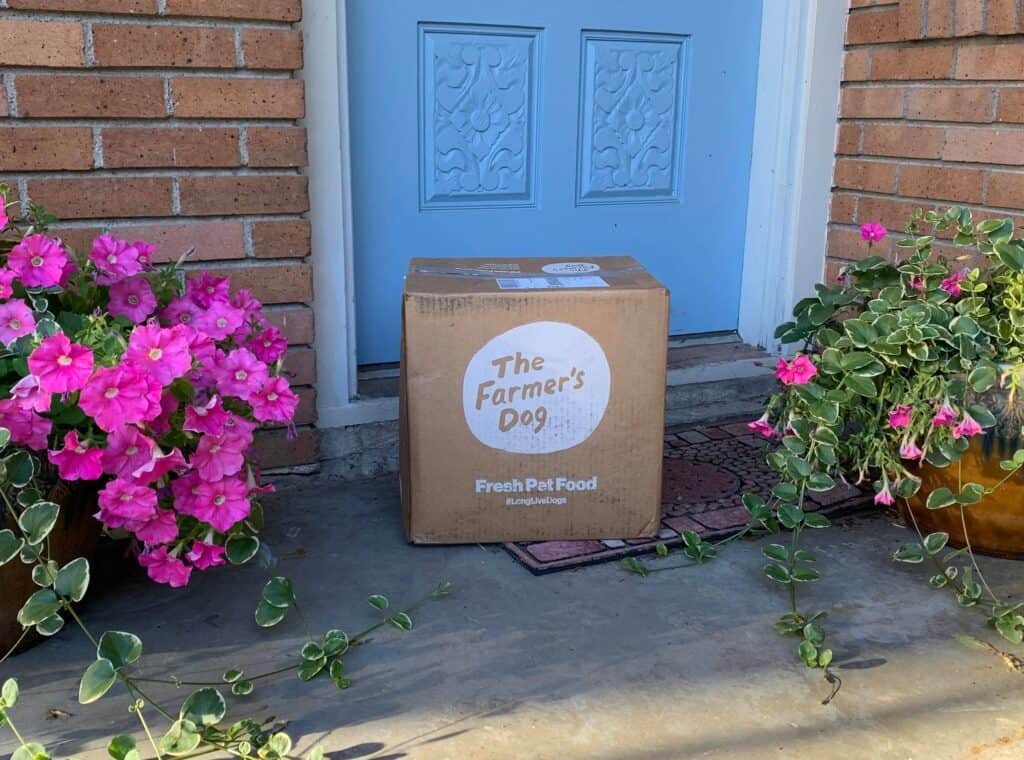 All the products are packaged to be the correct number of calories based on your dog's age, activity level and weight. I processed my order for Doug Dog, but have tried it with both Doug and Tammy.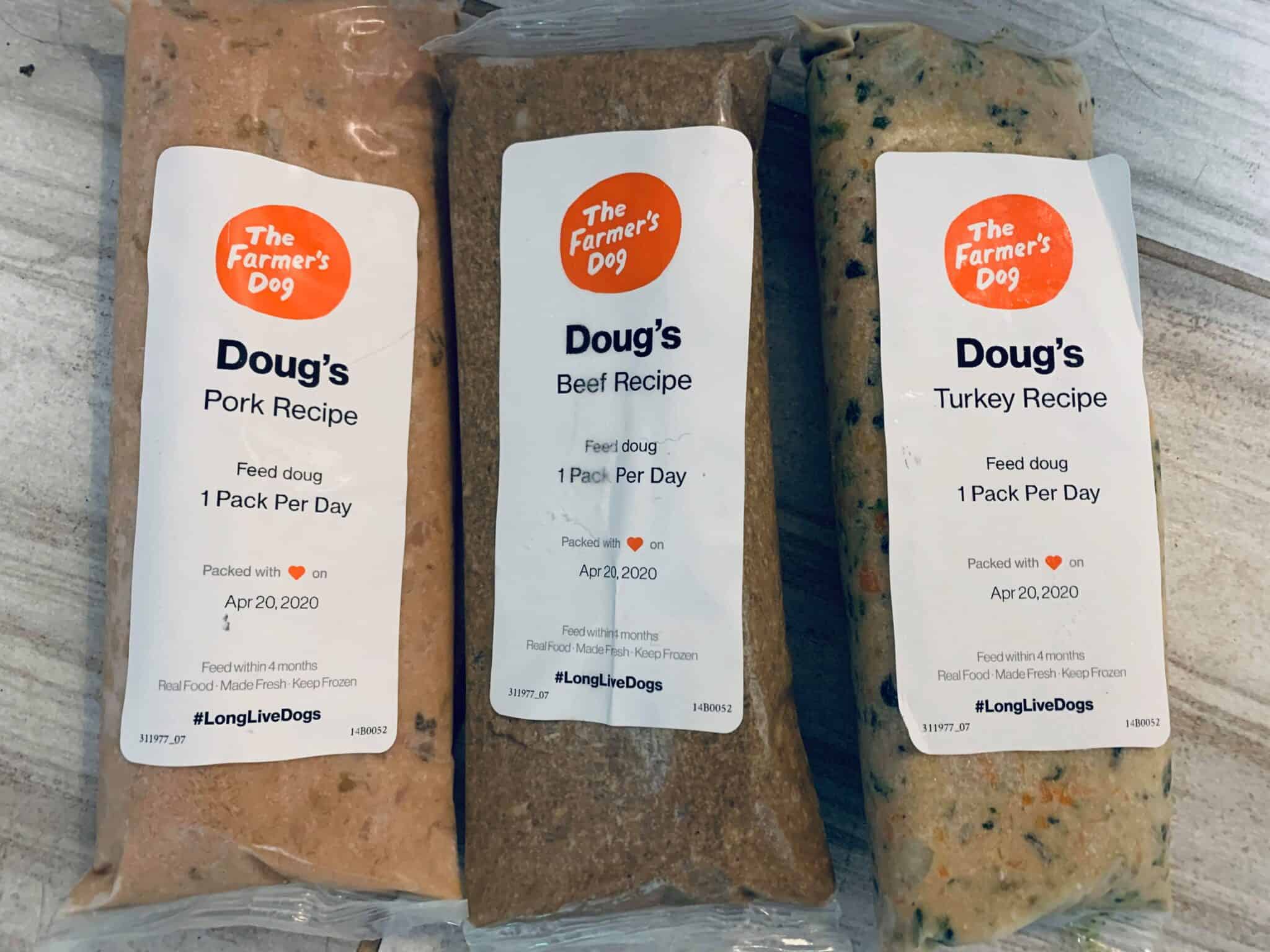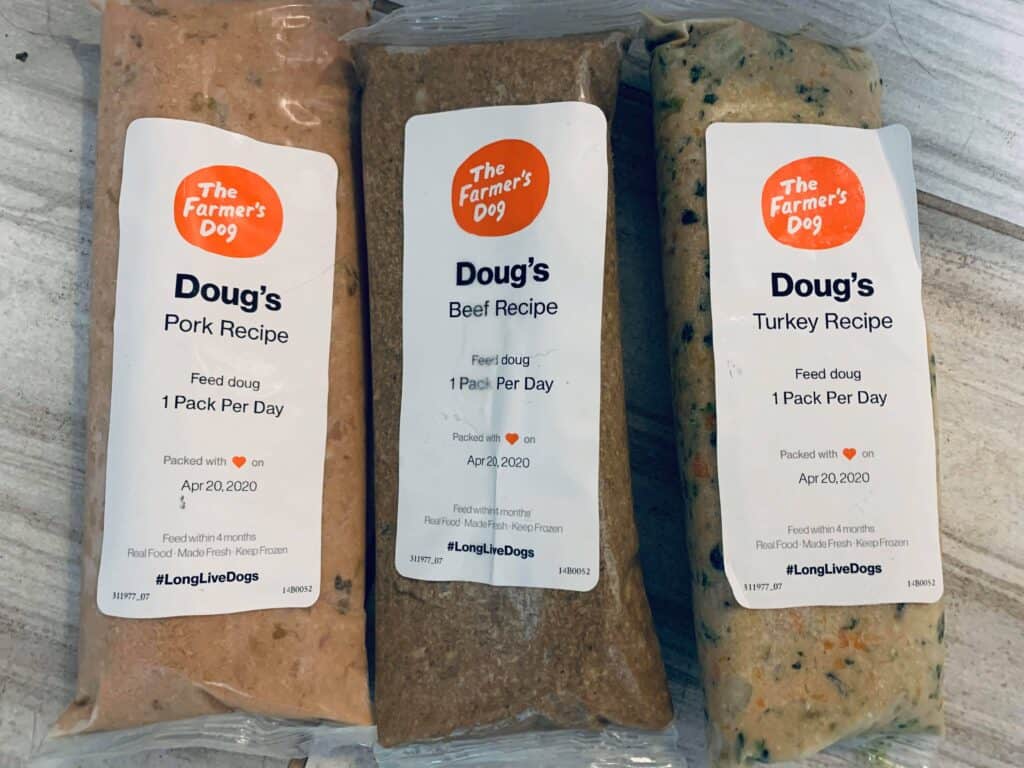 Doug was all in from the start. He tried to take the frozen package out of my hand! I told him he at least had to wait until it thawed out.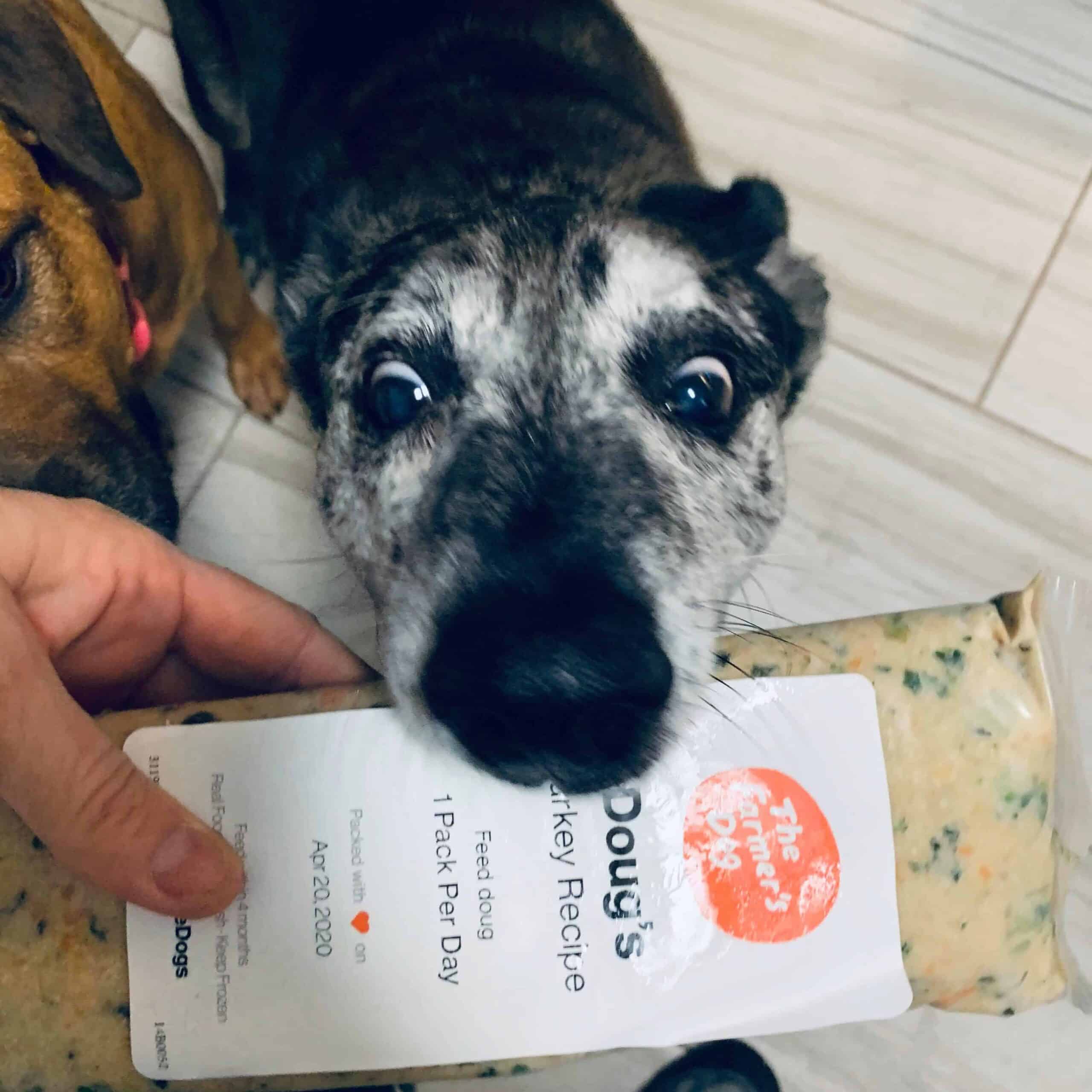 But Tammy is the true test of any food. How would she like The Farmer's Dog? She loved it!!! My picky eater gobbles up this food! I'm using it as a topper for my regular kibble. She eats everything in the bowl, dry or fresh. Success!
Pro and Con of The Farmer's Dog
Fresh food will always be a better option for your dog. What I like about The Farmer's Dog is:
Human-grade ingredients
Fresh, with all food cooked within days of shipping
Convenient delivery
My dogs gobble it up.
On the downside, it is expensive compared to the brown balls I've been feeding. Prices start at $3 per day and up depending on the size portion/size of your dog.
If you live in Houston, your best option for fresh pet food in Houston is Jessie's Bites. Read more about them in our blog post!