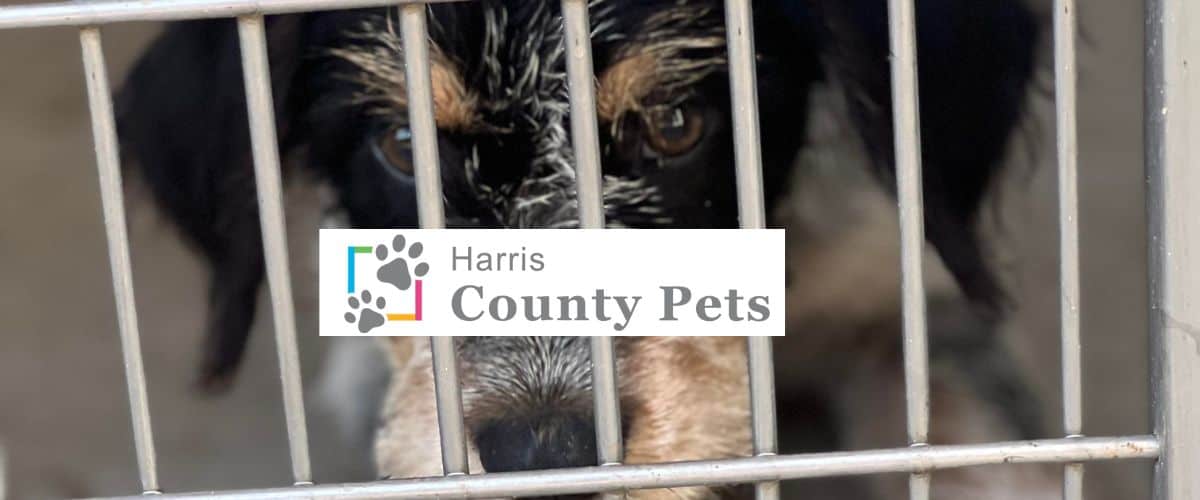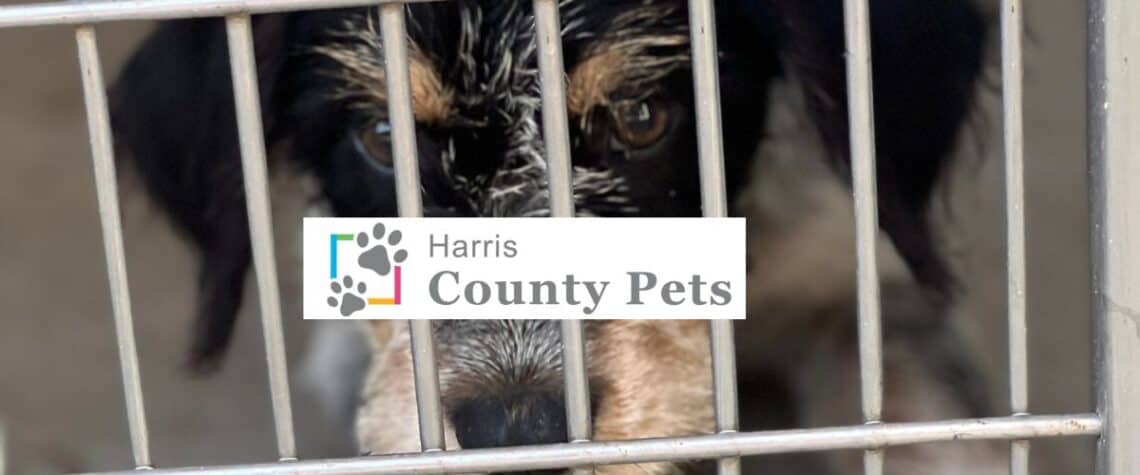 Harris County Pets: Hire for the Animals
Harris County Pets is the open-intake animal shelter for the 3rd largest county in the country. With a brand new facility and the achievement of no-kill status, it has the opportunity to become an example of national excellence.
But under the Harris County Department of Public Health, it's become a stepping stone for inexperienced, underqualified leadership.
Within the Harris County management structure, Veterinary Public Health and Harris County Pets report to the Department of Public Health. The Department of Public Health reports directly to the Harris County Commissioners' Court.
Today, I attended my first Commissioners' Court meeting to speak on this issue.
Each speaker was limited to one minute, due to the number of people signed up to speak. I waited for 3 and a half hours for that one minute. Unfortunately, I didn't make it through much of the content of my presentation. A minute is not a lot of time.
So here it is for you to read.
And ask yourself, is this what the people and animals of Harris County Texas deserve?
---
Commissioners' Court Harris County Needs to Know What's Happening – Hiring Underqualified Insiders
I'm here today because Harris County Pets is about to hire a new director of veterinary public health.
And I think you should be aware of some issues the public health department's hiring practices.
A new director gives us the chance to be a national example of a properly run, independent, self-sustaining shelter.
But to achieve that national standing, we need to hire someone who knows how to run a shelter and who can implement best practices.
Instead, the hiring process at Veterinary Public Health has favored Public Health Department insiders with no experience in running a shelter.
In October 2021, there were 8 applicants for the director position. Among those applicants was the very qualified director of a shelter in an adjoining county.
Instead of interviewing applicants, the Department of Public Health interviewed one candidate, their appointed interim director, Scott Jeansonne, with no shelter management experience.
Now we have another opportunity to hire an experienced shelter director, as Mr. Jeansonne has left the shelter for another role in Harris County Public Health after only 9 months.
To fill that role in a national search for leadership, we should look for someone who can handle all areas of veterinary public health: Zoonosis (disease management), Animal Control and Animal Sheltering.
Instead, the job description reads like they're hiring a disease control expert.
The duties in the job description are 100% focused on zoonosis and disease management, with no mention of managing an animal shelter.
Why?
I surmise that the job description was written to hire another inside candidate from public health, the man who has been appointed as interim director, Max Vigilant. He's a 20-year public health employee who manages mosquito and vector (disease) control. His most recent animal experience was managing livestock in Dominica at the beginning of his 40-year public health career. Yet he has no experience managing an animal shelter or animal control.
We need to hire an experienced shelter director who knows how to run an open intake, publicly funded shelter.
I ask that the commissioners look into the hiring practice and operations of Veterinary Public Health.
And that you suspend the hiring process for the Director of Veterinary Public Health and rewrite the job description to attract an experienced and qualified director.
---
Job Description: Director of Veterinary Public Health
Below is the job description that's been posted for the Director of Veterinary Public Health. This is the position that will manage the Harris County Pets Resource Center, where they intake 18-20,000 companion animals each year. You'll note that the duties make no mention of managing an animal shelter. Apply online by September 3, 2022.
The Veterinary Public Health (VPH) Director is responsible for providing leadership, oversight, and operational management to the VPH Division. The VPH Director will lead the development & implementation of prevention and control efforts for zoonotic diseases as well as related animal issues especially as they impact the community's health (i.e., appoints HCPH Local Rabies Control Authority). The VPH Director will serve as a key member of the Harris County Public health executive team.
Duties & Responsibilities
Collaborates with the Office of Epidemiology, Surveillance and Evaluation.
Develops robust and comprehensive system of zoonotic disease surveillance and analytics which allow for monitoring of local zoonotic diseases and their impact on human health.
Develops and maintains effective working relationships with relevant local, state, and federal agencies.
Responsible for the development and implementation of sound and effective zoonosis control plans.
Assures all pertinent federal, state, and local laws and rules are interpreted and applied appropriately through VPH programming including in enforcement, field work, complaint response, etc.
Serves as local Rabies Control Authority within Harris County to ensure optimal rabies control & compliance with rabies laws.
Leads the development of implementation plans, execution of initiatives, and participation of VPH in aligning with overall organizational strategic efforts.
Develops effective working relationships with professional organizations, humane societies, civic groups, media, governmental agencies, etc.
Other duties as assigned.
Requirements
Education
Bachelor's Degree in Public Administration, Public Health, Animal, Natural or Behavioral Science, or other related field
Experience
At least seven (7) years of administration, management and or supervisory experience in veterinary public health, veterinary practice, shelter, or related field
At least ten (10) years of Leadership experience
Read the full job description here:
https://www.governmentjobs.com/careers/harriscountytx/jobs/3665125/director-veterinary-public-health?
Don't Like It? Make Some Noise!
Let your county precinct commissioners know that they need to look into hiring practices at Harris County Pets. We need a qualified candidate who has experience running an open intake no-kill shelter.
Ask that they halt the job search for Director of Veterinary Public Health, rewrite the job description to include zoonosis, animal control and animal sheltering, and interview qualified candidates.
Precinct 1 Commissioner Rodney Ellis [email protected]
Precinct 2 Commissioner Adrian Garcia [email protected] (up for re-election November 2022)
Precinct 3 Commissioner Tom Ramsey [email protected]
Precinct 4 Commissioner Jack Cagle [email protected] (up for re-election November 2022)
County Judge Judge Lina Hildalgo [email protected] (up for re-election November 2022)