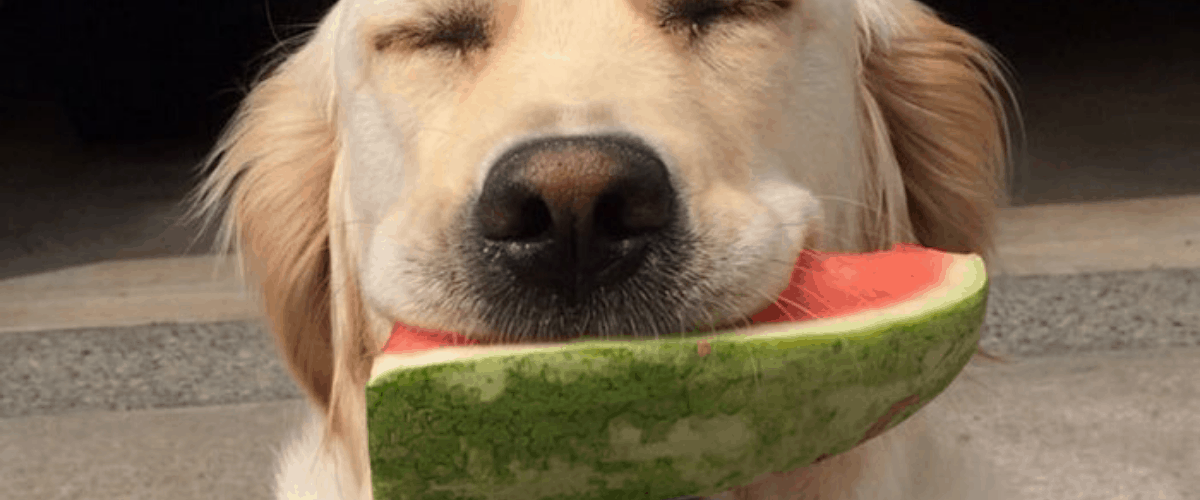 Watermelon Treats for Your Dog
Time for a summer cool down! Your dogs will love this watermelon treat. It's a simple recipe, easily made in a blender.
Ingredients for Watermelon Dog Treats
– 2 Cups of Cubed/Chunked Watermelon (seedless, or if not, then remove the seeds)
– 1 cup Coconut Milk or Coconut Water
– 1/8 cup Honey (optional)
Blend ingredients on the puree setting to create a liquid. Pour into ice cube trays and freeze.
These treats are both dog and people friendly.
Don't over do it with these! Give a few a day to avoid any stomach upset.
PS – The picture above of the dog with watermelon rind is a no-no. Chunks of watermelon yes, watermelon rind, no. Like corn cobs, it can get stuck in your dog's stomach and intestines.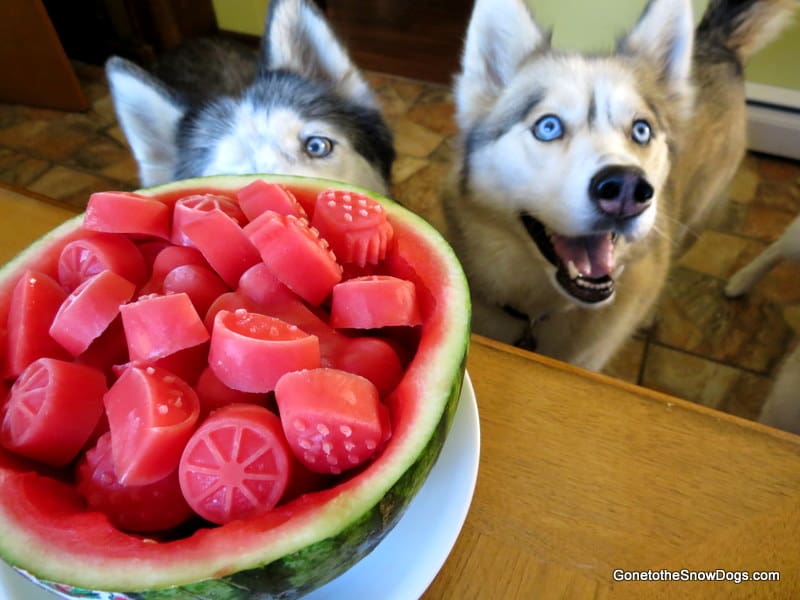 SOURCE: This recipe and the photo above are from Gone to the Snow Dogs