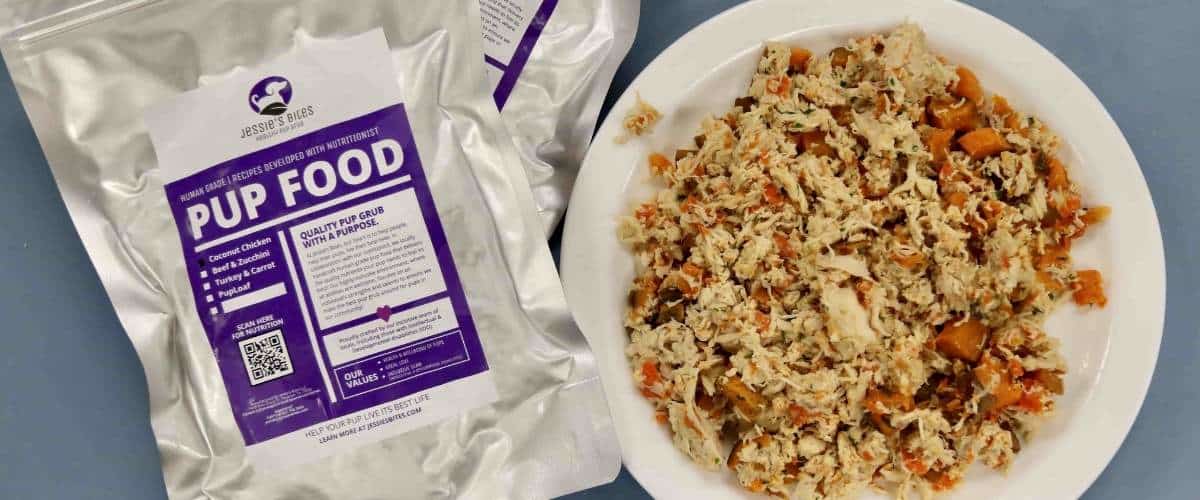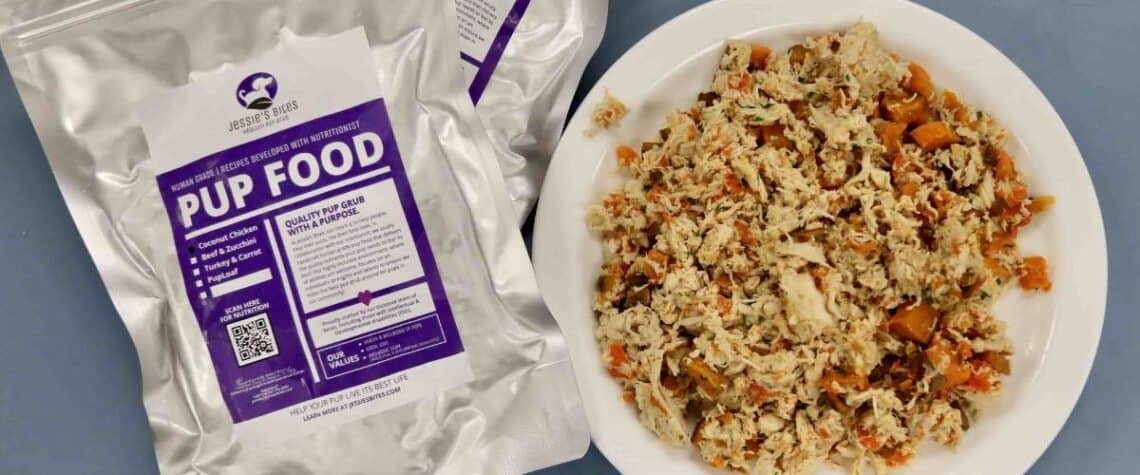 Jessie's Bites – Fresh Pet Food in Houston
Only 17% of Texans with developmental or intellectual disabilities are employed. Guy and Martha Benham didn't want their daughter to become part of that statistic. Their company, Jessie's Bites, makes wholesome and nutritious dog food and treats. And they employ differently-abled young adults to do it.
I spoke with Guy and his step-daughter Jessie via a zoom call to find out more. Jessica is 19 years old and a student at The Tuttle School at Briarwood, a school for children with intellectual disabilities.
How Jessie's Bites Got Started
The Benham's got their dog Buddy, in May 2020. At first, making dog treats for him was just something fun to do. Then it became a math question for home schooling during the pandemic shut-downs. If you make 20 dog treats and sold them for $2 each, how much money do you have? And how much does it cost to make them?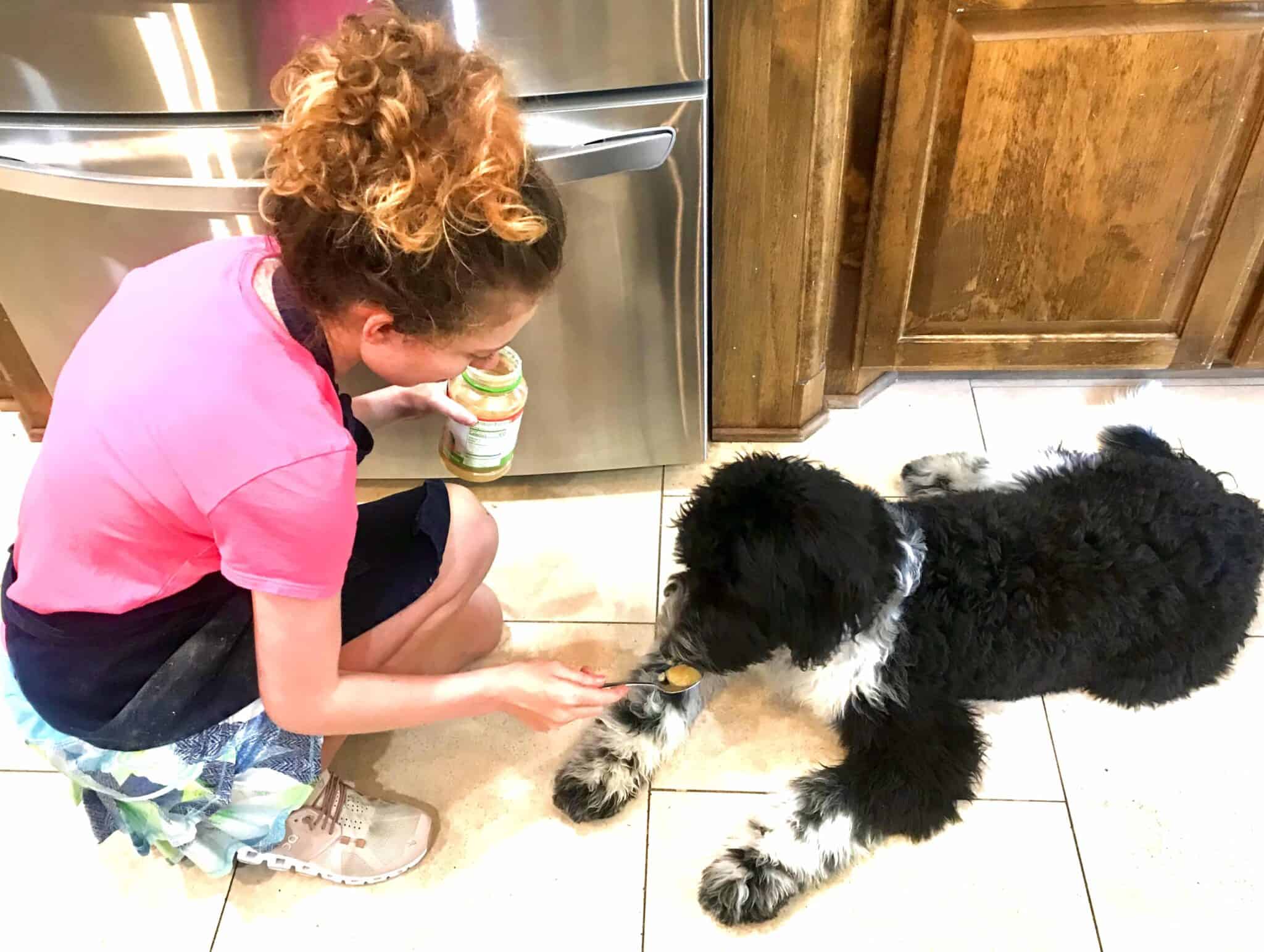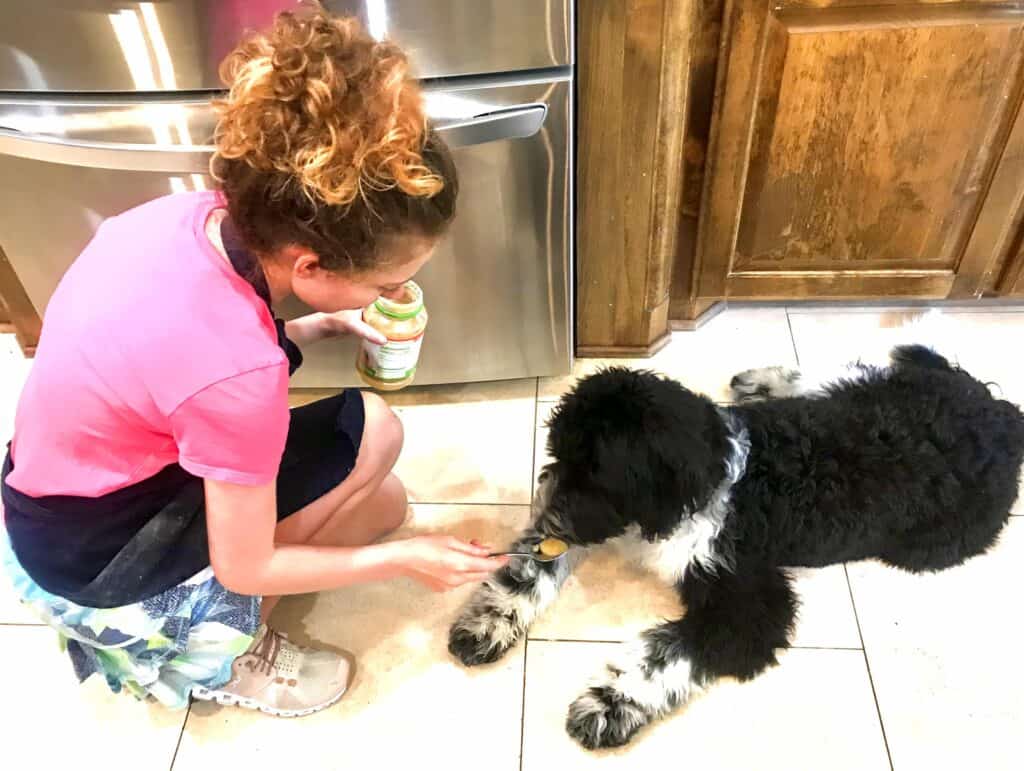 Soon they were selling treats to friends and family and at Angela's Oven Bakery in The Heights, where Jessie worked part time after school.
Guy and Martha began to think it over. Jessie loved dogs and cooking. They were passionate about the health and well being of their dog. And the pet food business was a growing area. Jessie would be graduating in May 2022. Could this be a business for her?
The Concept: Employment for Other-Abled People
There are some wonderful businesses in the Houston area that employ the other-abled, including Howdy Ice Cream and Belong Kitchen. But there aren't enough!
Says Guy, "Our goal is to build a quality business with quality products and operate as a profitable business. We want to prove you can be successful, and build a business by including people, not excluding them."
And if it's successful? "Ideally it will be a model that can be replicated elsewhere. Something that will allow other-abled individuals work in the community where they live and be a part of the community."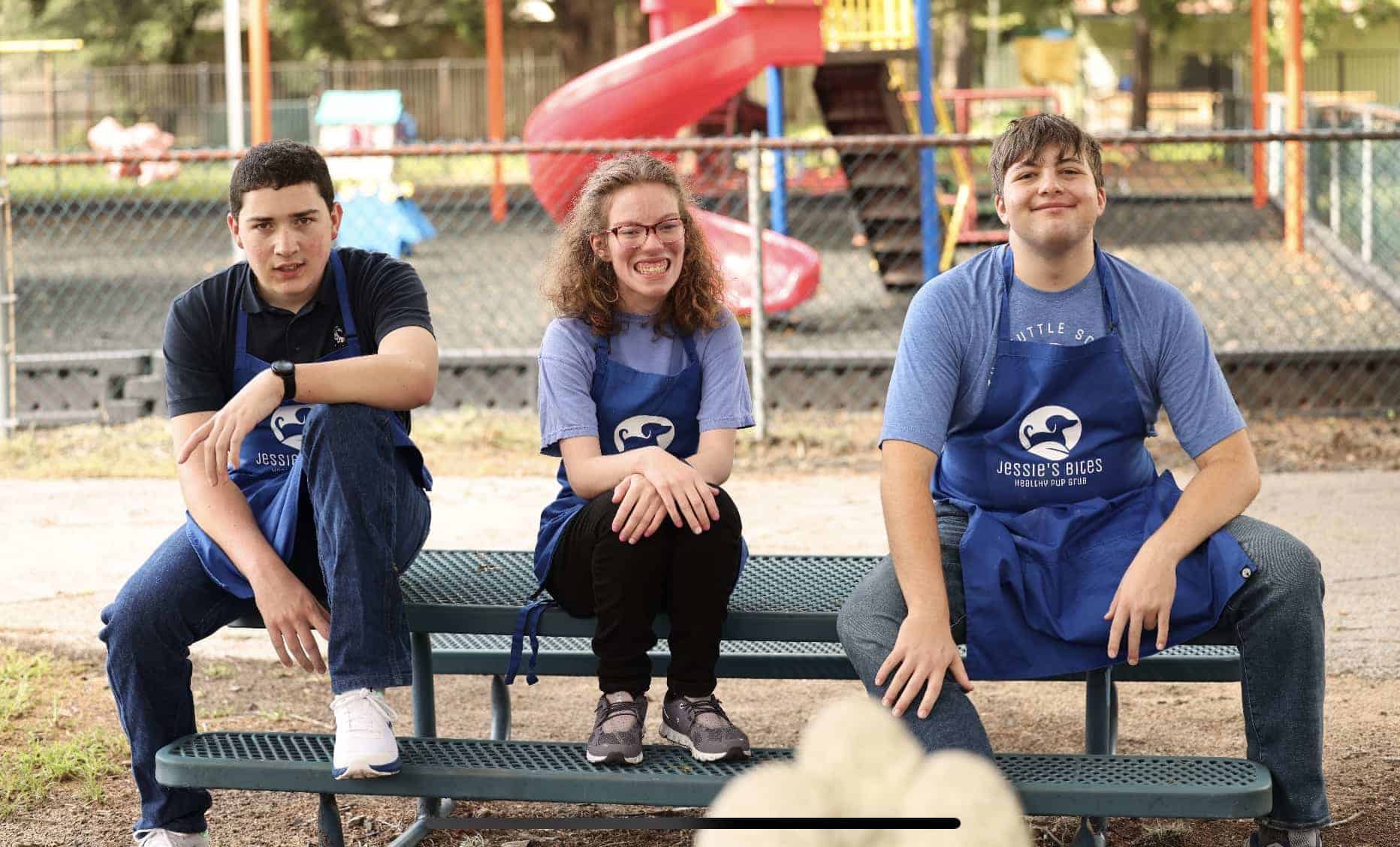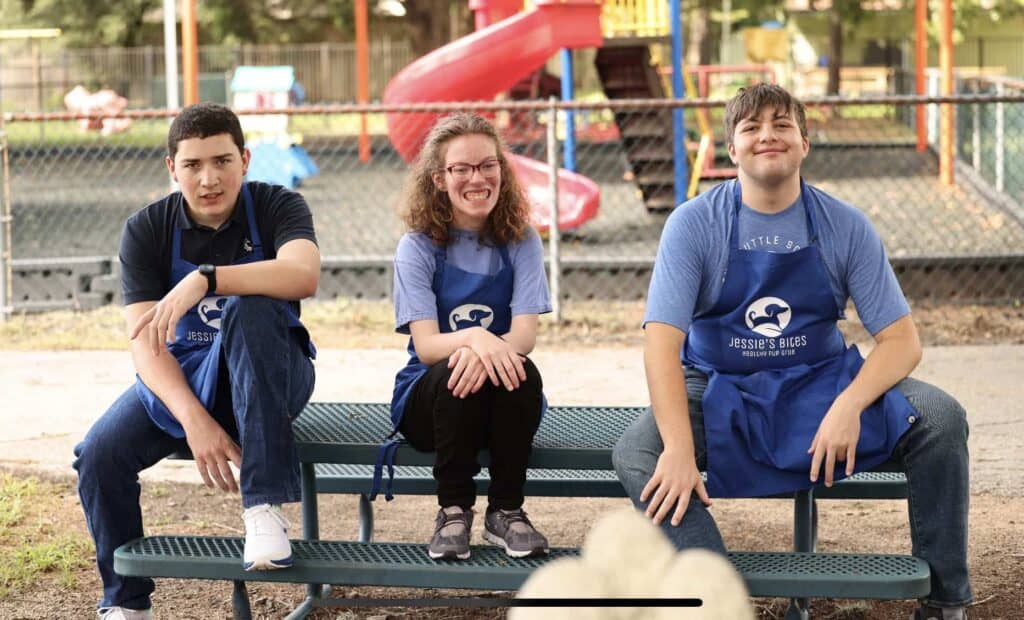 Production: Processes and Adaptation
You don't just decide to open a dog food business and do it.
First, they researched regulations for pet food production. Then, they worked with a nutritionist to create fresh dog food that tastes good and is nutritious. Ingredients are all natural and human grade.
Guy jokes, "If you go to HEB on I-10 and Bunker Hill and there's no chicken, it's my fault."
They also researched packaging, and identified a low cost but high quality metalized packaging that helps food to thaw in under 3 hours. They invested in commercial packaging equipment.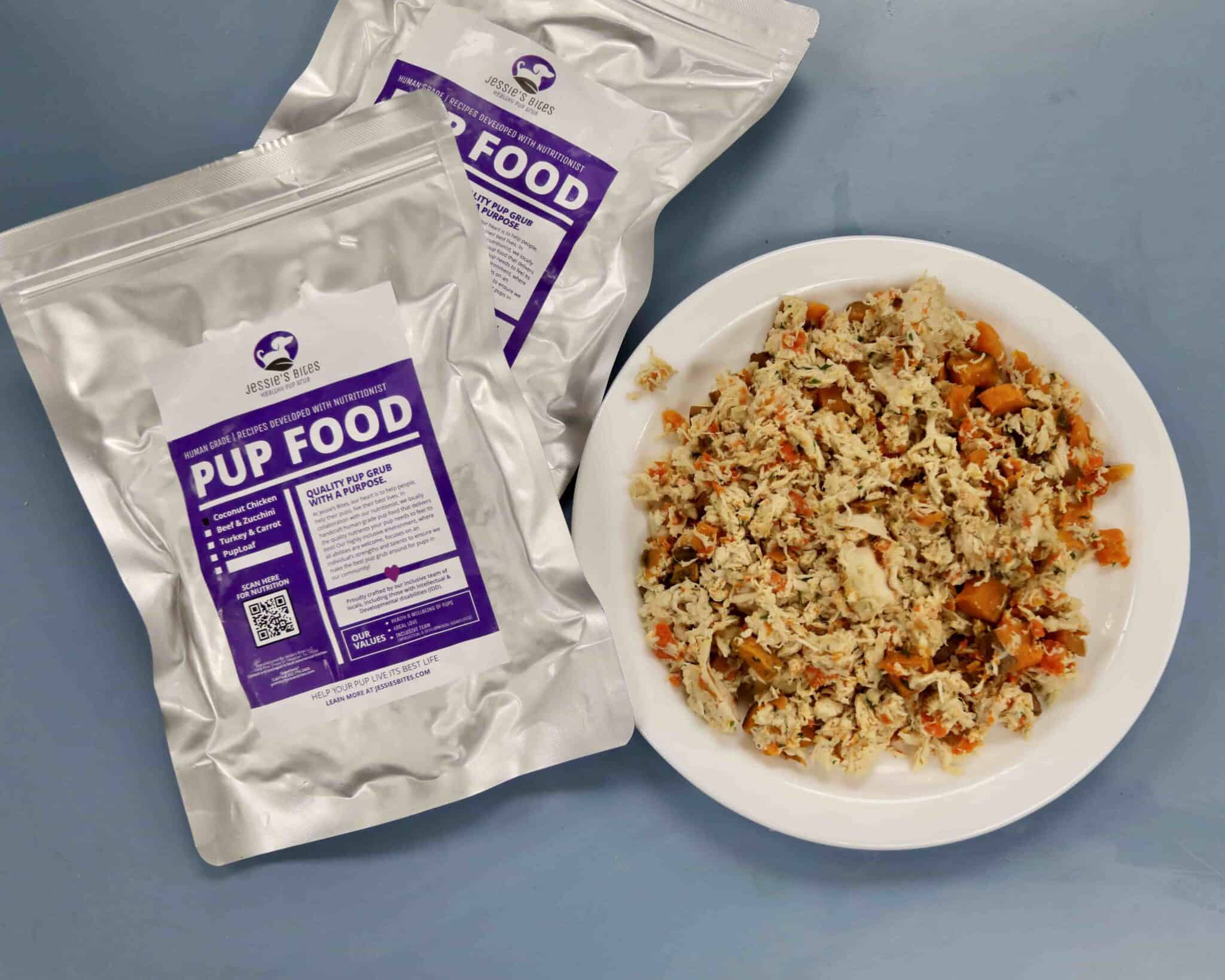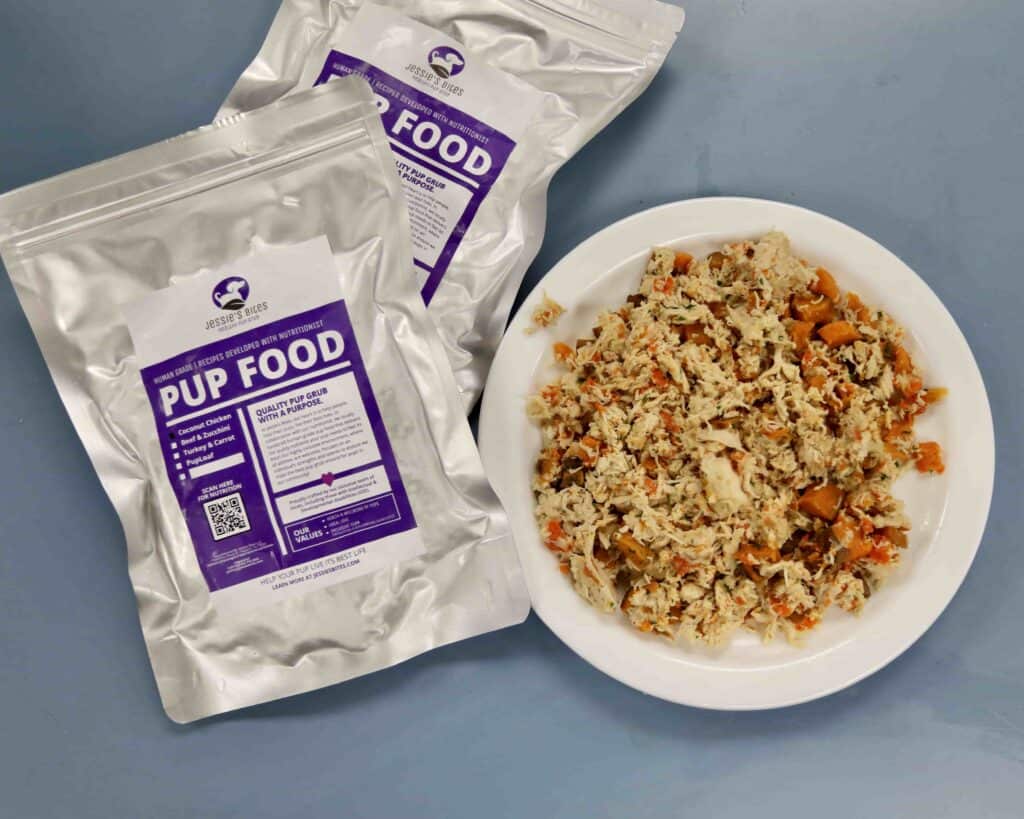 And they rented a commercial kitchen in Spring Branch for their production.
Jessie pipes in, "On Thursdays three friends who have disabilities also come to the kitchen to work and learn."
They are trying to go beyond an individual just doing tasks and instead teach them the whole job from buying ingredients, cooking, packaging, through to selling. Developing these skills will help with future jobs and opportunities.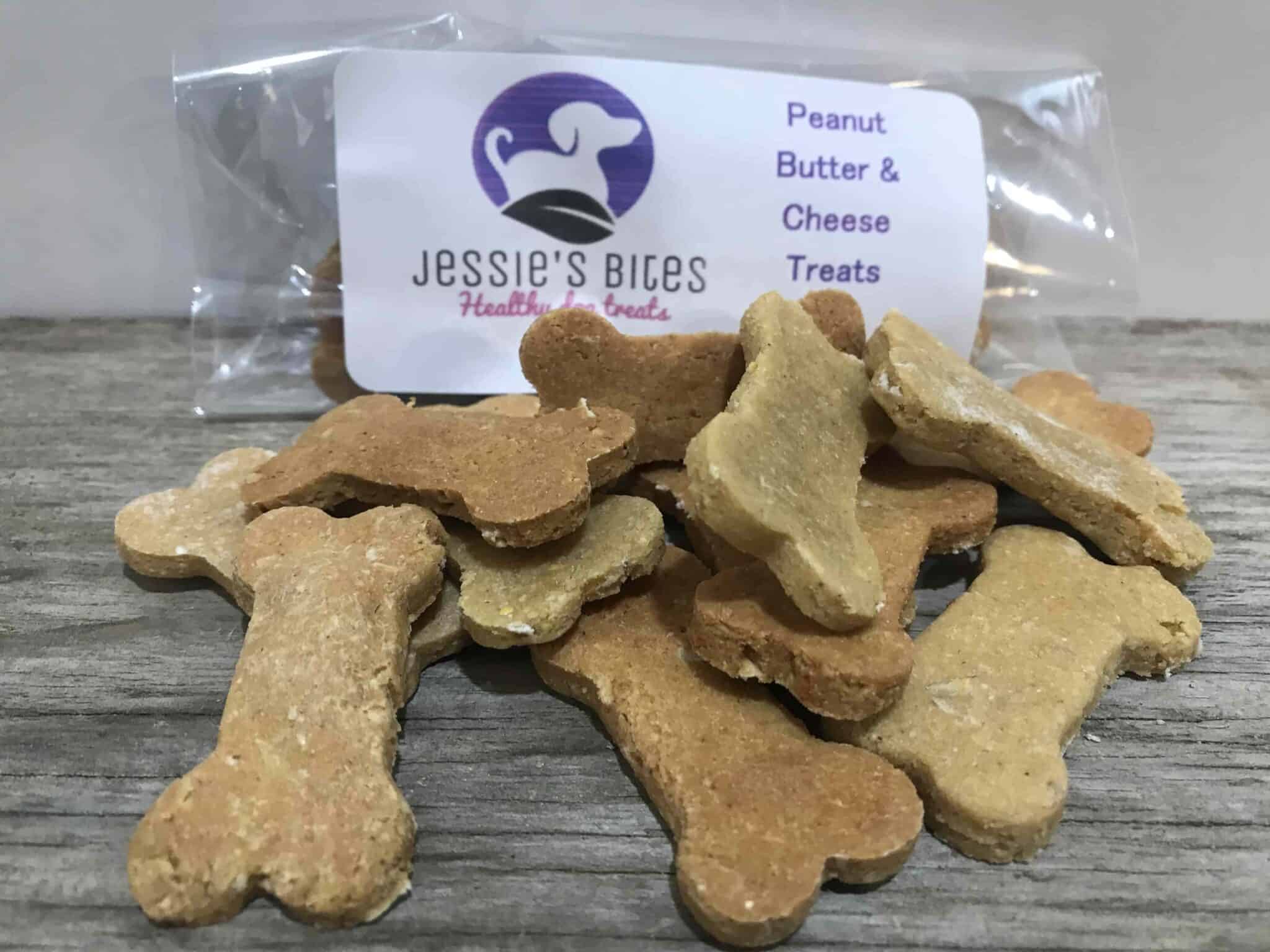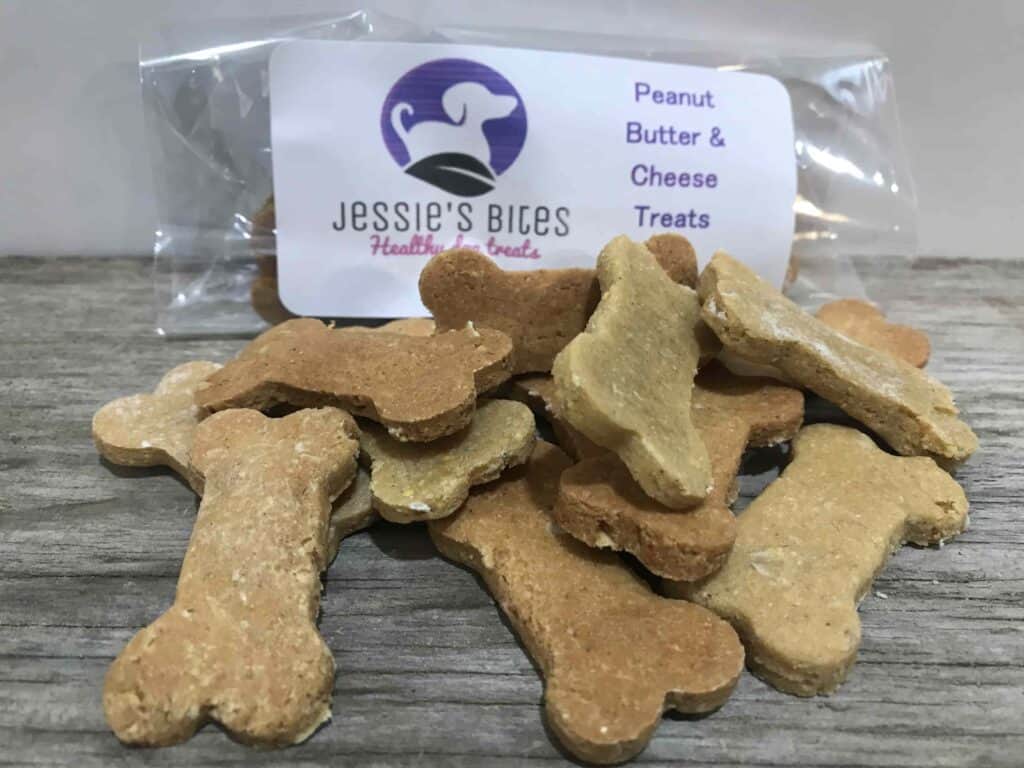 Guy's professional background is operations, with experience in process improvement. That comes in handy in managing their production.
"There's lots of process work in this business. And we've made adaptations so anyone, with any skill level, can perform a task to a high standard consistently, every time."
For example, there's the device they call "the crusher," a commercial food slicer that makes it easy to slice and dice ingredients to a consistent size.
"They can do every single step along the way. They know all the steps to make the custom food. I'm just the chief pot watcher," Guy laughs.
Jessie's Bites Review – Fresh Dog Food in Houston
No business can succeed without a superior product. And here's where Jessie's Bites excels. Their food is fantastic.
I've fed fresh dog food before, with The Farmer's Dog. It's super expensive, takes up way too much space in my freezer and just wasn't cost effective or convenient.
Jessie's Bites fresh local dog food is a great alternative to The Farmer's Dog.
Subscribe based on the size of your dog, or fill out the online form to get expert advice on ordering. Jessie's Bites hand-delivers in Houston (20 mile radius) with one to two weeks of food at a time. Their convenient packaging takes up limited room in your fridge or freezer, making it super easy for you to give your Pup their fresh, human grade dog food.
Each packet of food contains 2 cups of product, with calorie counts that vary. You can feed it 100%, mix it with kibble, use it as a dog food topper or use it as a special treat.
Doug and Tammy, my dogs, inhaled the food, and the treats. Which, honestly? Tastes amazing. (Yes, I tried it.)
Fresh dog food flavors include Coconut Chicken, Beef & Roasted Zucchini, Fruity Pork Hot Pot, Turkey & Carrot and Pup Loaf, a combination of ground beef, oatmeal, flaxseed and green beans that looks like your grandmother's meat loaf.

Fresh baked dog treats include Grain-Free Sweet Potato, Peanut Butter & Cheese, Gluten-Free Peanut Butter & Pumpkin, and Gluten-Free Cheese Pops (Jessie & Buddy's favorites).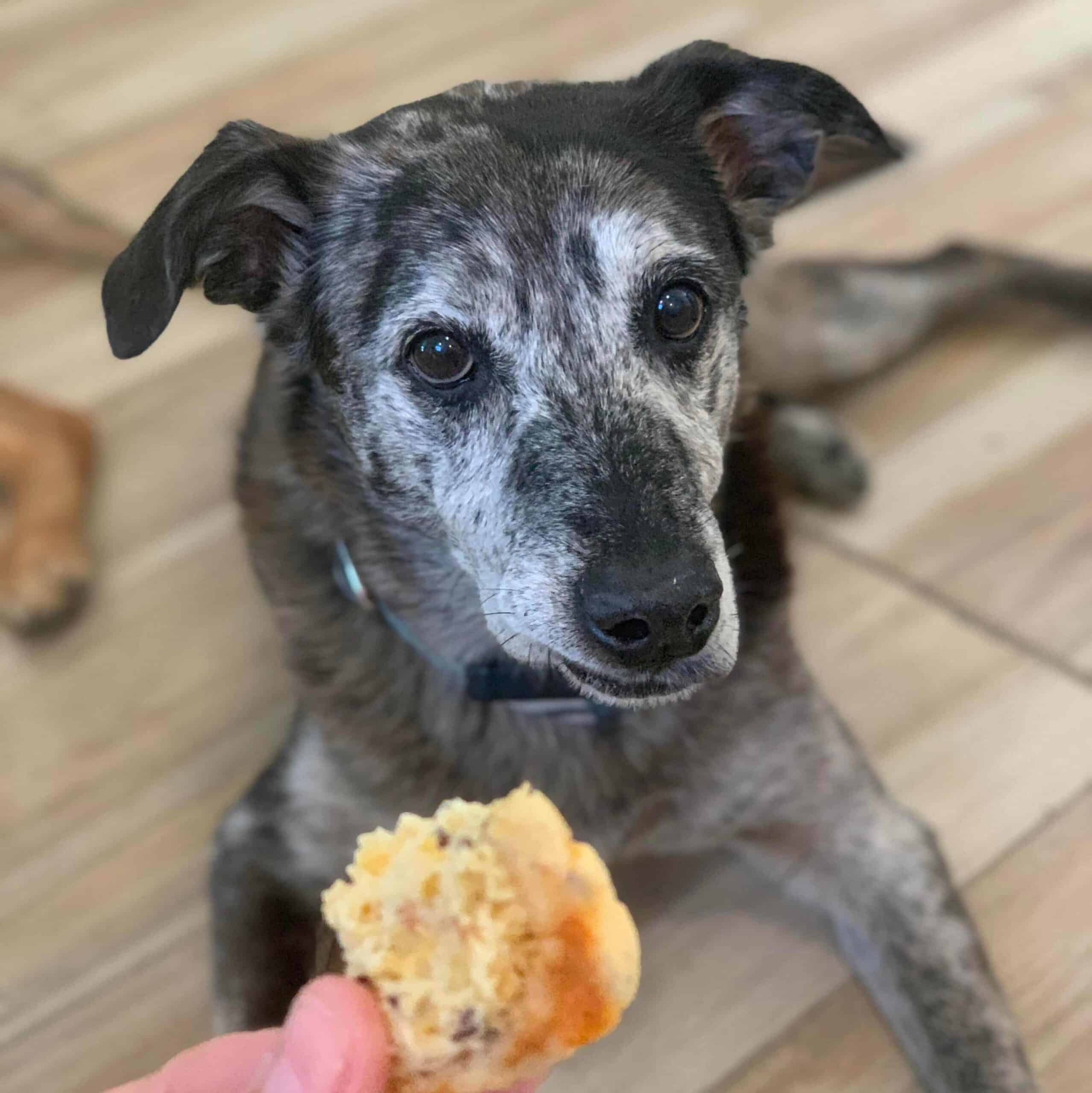 How to Buy Jessie's Bites
Shop online at Jessie's Bites.
Shop local markets including the Slowpokes in Spring Branch, the St. Martin's Episcopal weekend market every Saturday and the Feel Good Long Point Monthly Farmers Market.
They are also evaluating a storefront location for 2022.
---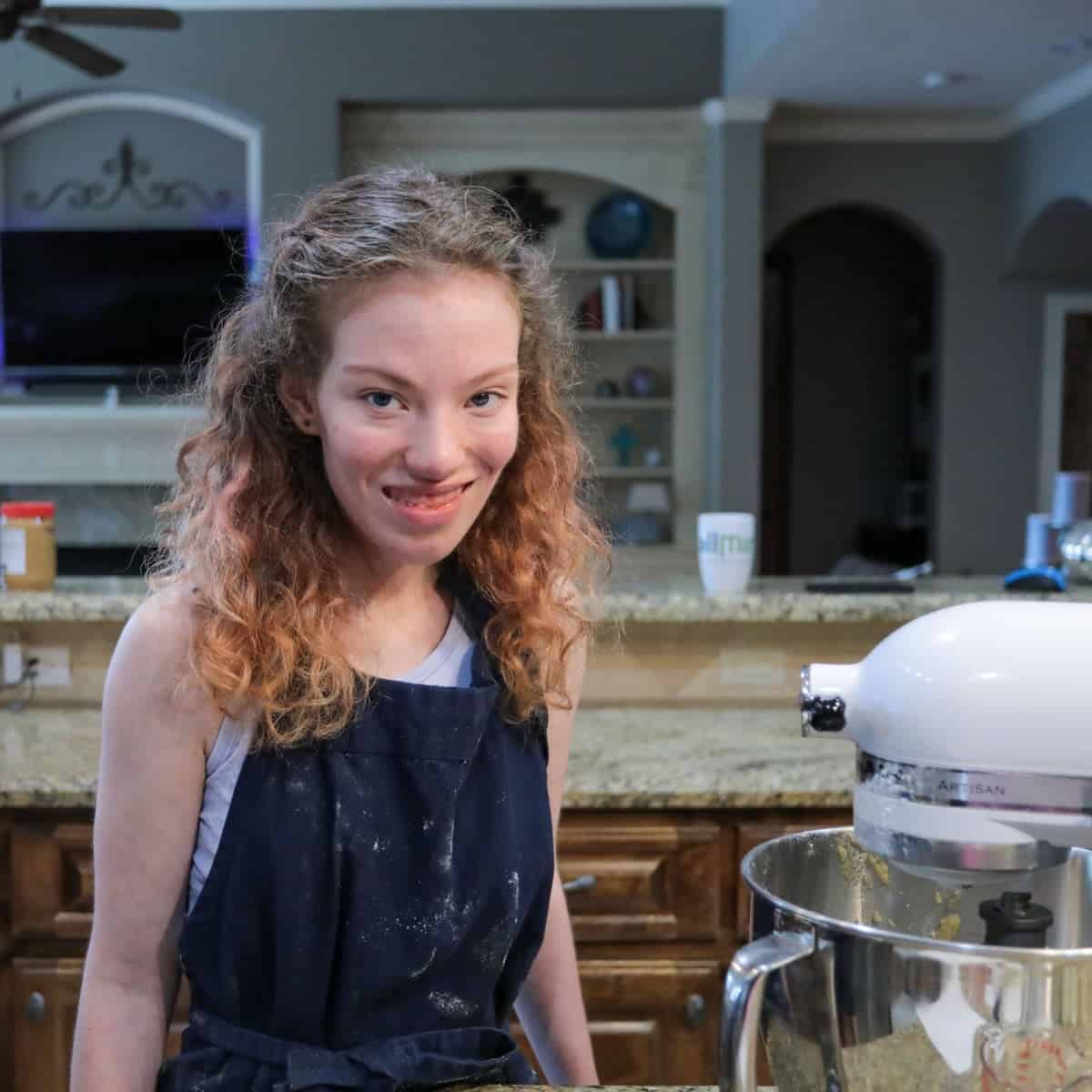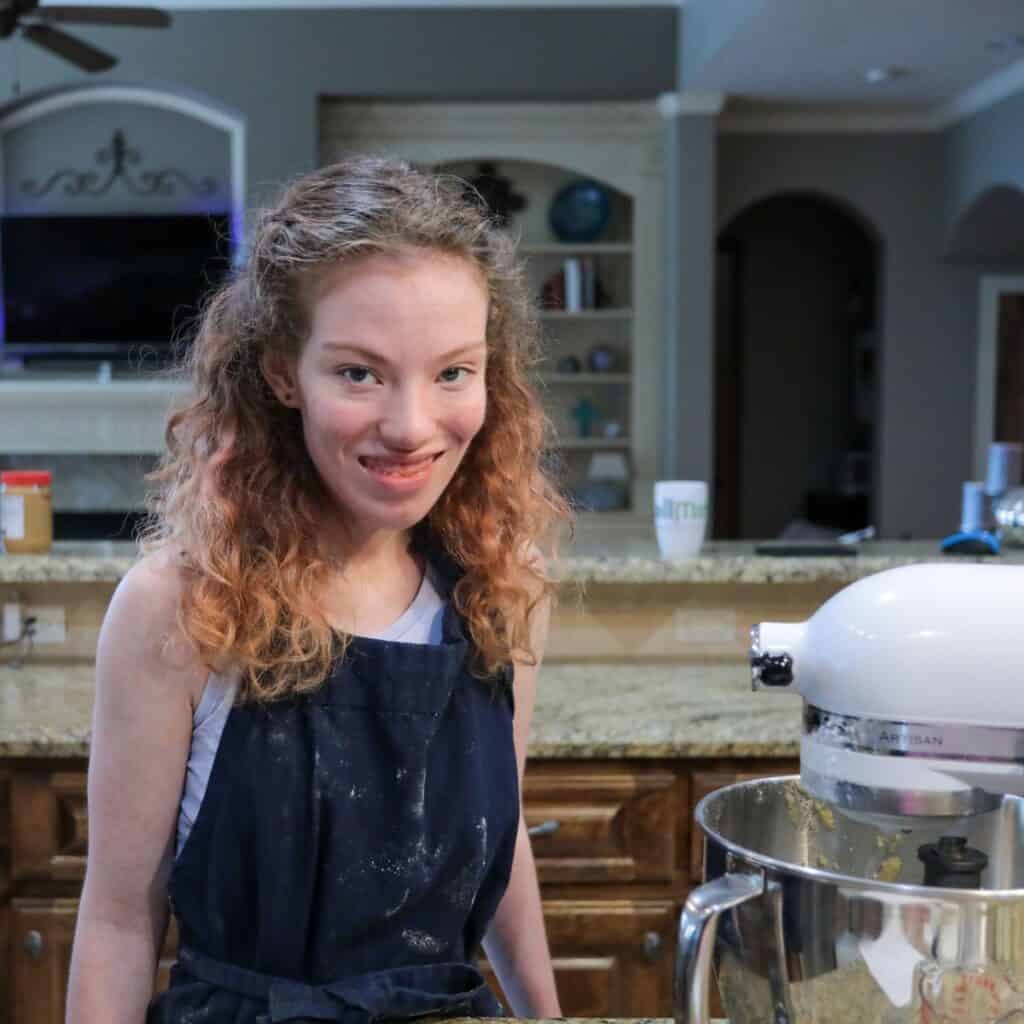 Hi! My Name is Jessie!
I normally have a very active and social life with my friends at school, participating in the Special Olympics, and as a member the Inclusive Arts River Performance Troupe, which is part of Theatre Under the Stars.
Life has been different these past few months and I have only been able to stay home. Because of that, my mom and "bonus" dad FINALLY let me get a Goldendoodle which I have wanted for so long! His name is Buddy and he is my best friend!
I wanted to make him healthy snacks to help him grow strong and thought other people would want their puppies and dogs to also have a healthy treat. I am planning for my future, since I just turned 18, so I am hoping this could be my future business so I can support myself one day. I would like it to grow so I could have my own bakery for dogs where my friends could also have a job.
I hope your furry babies enjoy my healthy treats. I made them all from scratch with lots of love and they have all been tested by Buddy, who gives them a BIG thumbs up!
Jessie