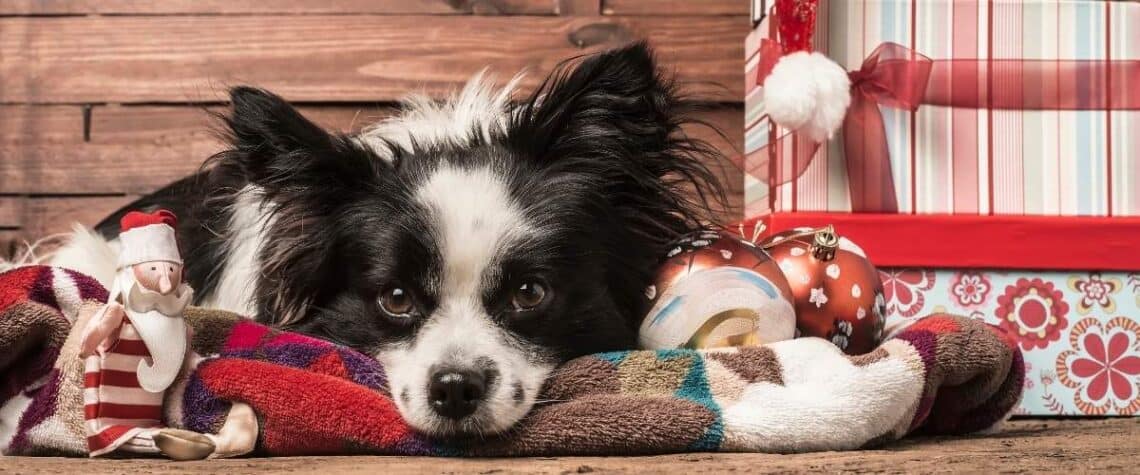 Houston Dog Mom Holiday Shopping Guide 2021
As a Houston dog mom, you want to find the best gifts for your dog. At the same time, it's great to support local businesses. Now you can do both! This year's holiday shopping guide has three sections, all of which feature Houston area small businesses.
---
Clothes for the Dog – Dog Collars, Dog Bandanas and More
For the stylish pooch, here are our favorite Houston businesses offering dog collars, dog bandanas and dog pajamas!
Briggs N Wiggles
Tricia Hrapman never expected to have a business making and selling dog bandannas and handmade leather collars. But 2020 happened. Now she and her mom sew, sew, sew to make these adorable doggie bandannas. All slip over the collar and are reversible. Bonus: for select designs, you can get a matching scrunchie. Tricia is a sponsor of The Pup Stop on Wakefield, which hosts events to raise money for rescue.
Shop online at BriggsNWiggles.com. Use promo code HDM2021 for 15% off through 11/28/2021.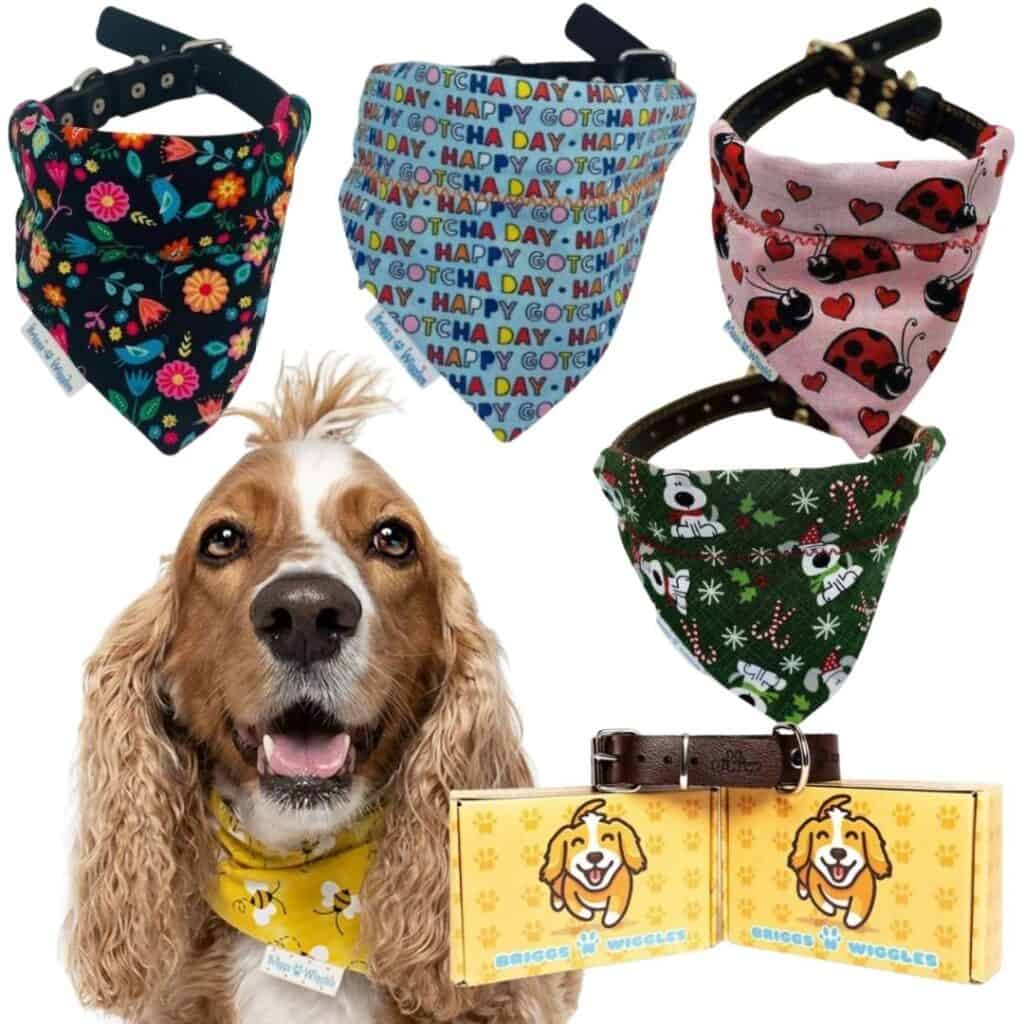 Furrever Doggies
Lupe Casas started Furrever Doggies in 2012 with the dream of turning your doggies into fashionistas. From collars, leashes and harnesses to doggie pajamas and doggie carriers, you can find pretty much everything doggie here. Lupe is active in rescue and you can follow her rescue efforts on TikTok.
Shop FurreverDoggies.com or 711 Milby Space 25 at the Cameron Iron Works Building in EaDo.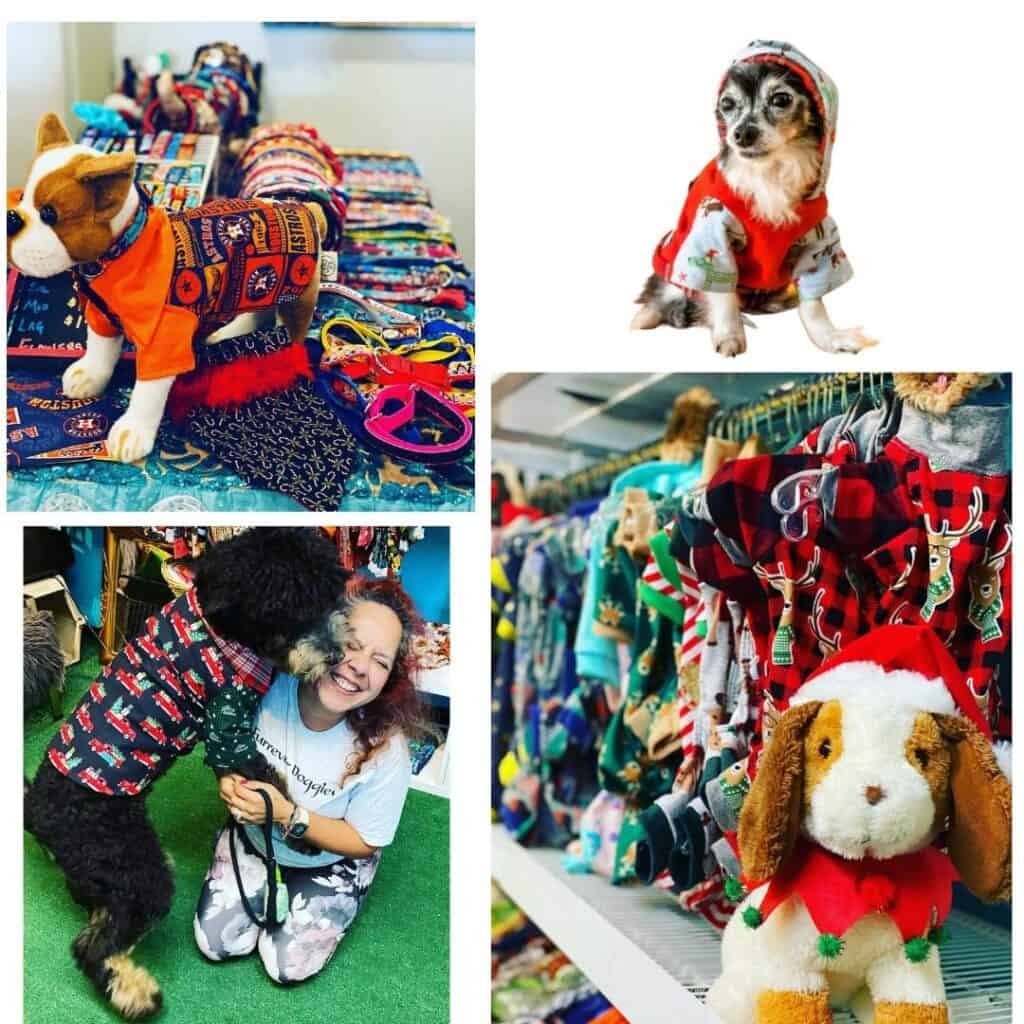 Gator Dog Gear
Gator Dog Gear started out of necessity due to the lack of quality gear for service dogs. The company is named for the owners service dog, Gator, a Cardiac Alert Service Dog. Whatever the type of service dog, there's a cape or harness for that!
For the non-service animal, Gator Dog offers sturdy collars plus a line of hilarious mature content collars. And for the anti-social dog? There's always the Back Off Mother Clucker vest.
Shop Gator Dog Gear on Etsy.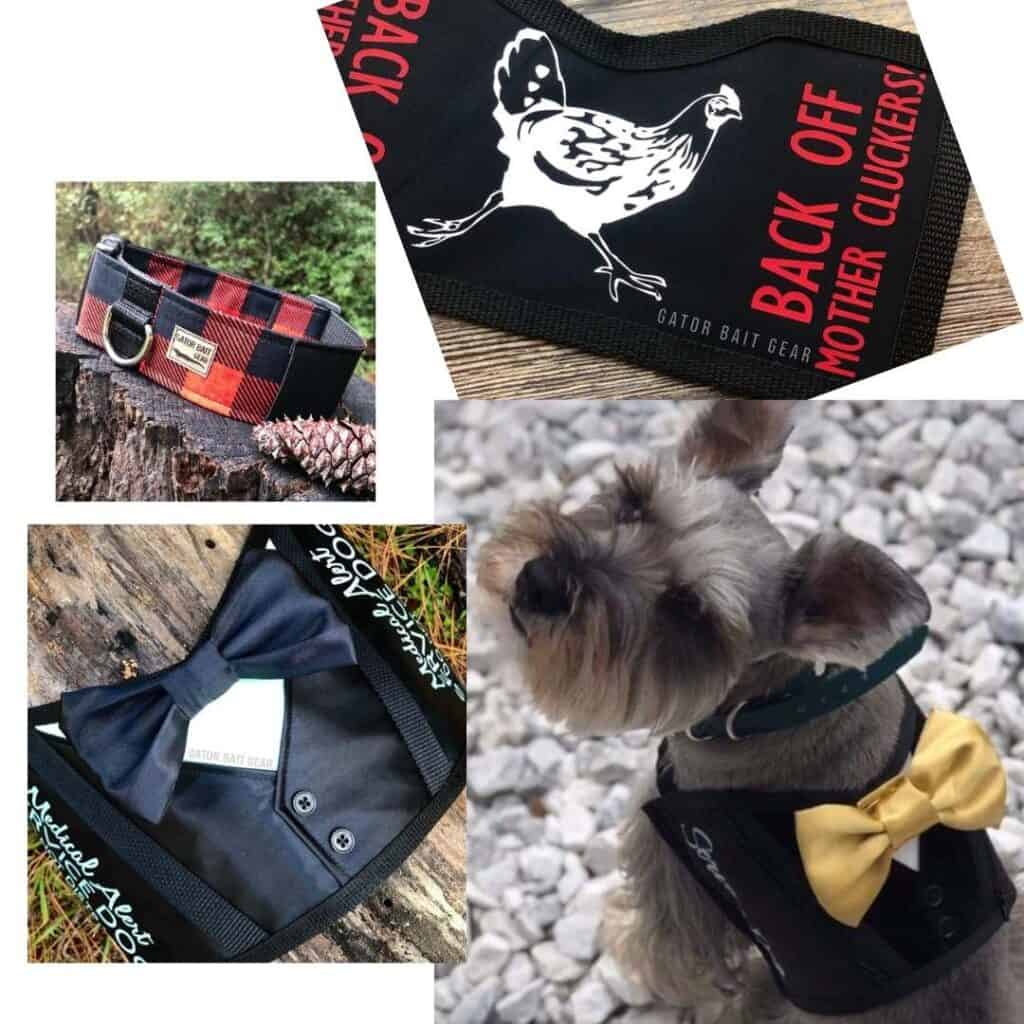 The Dragon's Cauldren
Your dabber doggo can look fabulous in these bow ties and scarfs. In fact, you can get them for you and your doggie so you match. Great assortment of designs and patterns! The Dragon's Cauldren offers a mix of items perfect for gifting, such as key fobs, stickers, animal ears and more.
Shop The Dragon's Cauldren on Etsy. Use promo code HoustonDogMom for 10% off your purchase.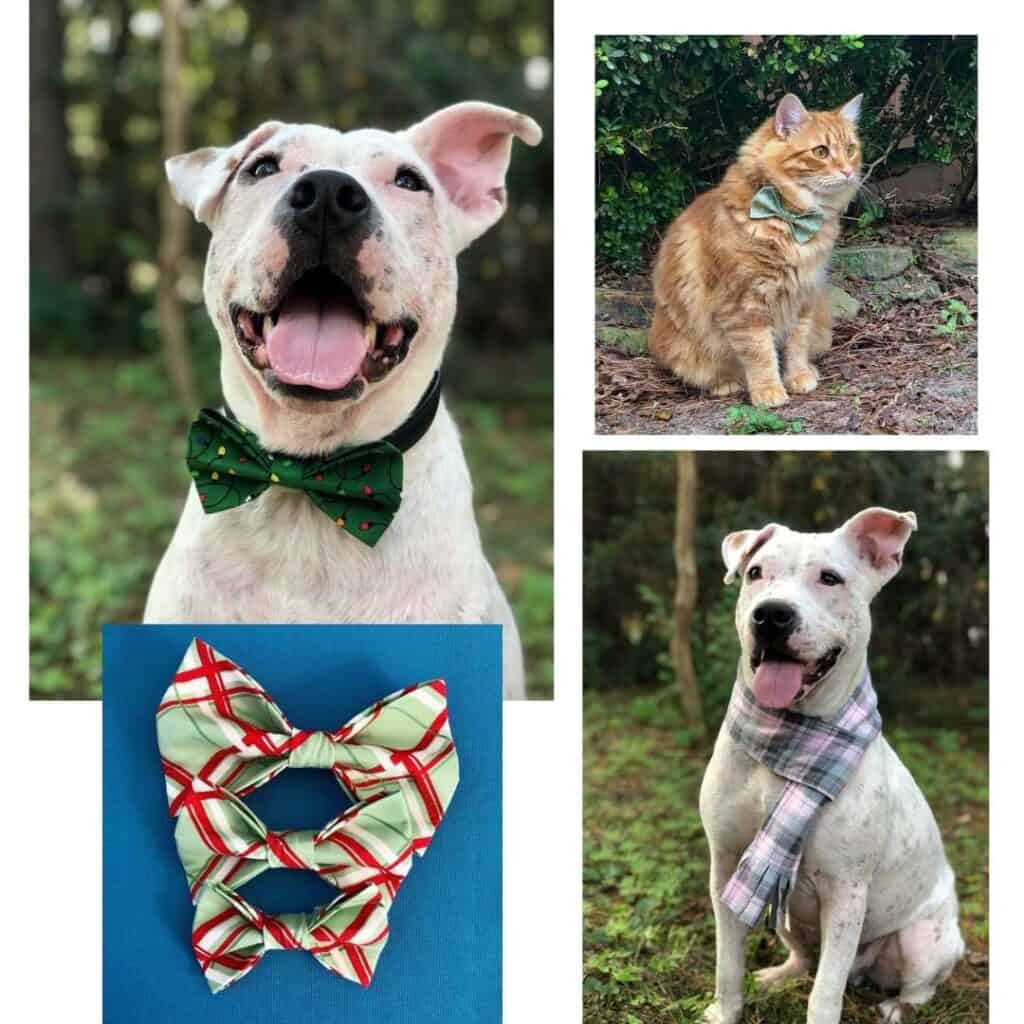 ---
Gifts for Dog Owners in Houston Texas
What to get for the Houston dog lover? Here are gifts for dog owners in Houston that will make everyone happy.
Deisy Miguel Paintings
Deisy and Miguel Guevara are both art teachers and have been painting pets since 2019. But they never expected it would turn into a small business. Deisy says, "I painted a pet portrait for my best friend and she shared it on social media. That night I had about 30 requests from people asking me if I could paint their pets. I said yes, and the rest is history!"
View various examples on Instagram (@deisyandmiguel) and check their very reasonable pricing. The last day to order for Christmas delivery is November 27. Order via email to [email protected]. Include your 3 favorite clear, front facing pictures, the breed and name of your pet and your shipping address. Payment is via Venmo.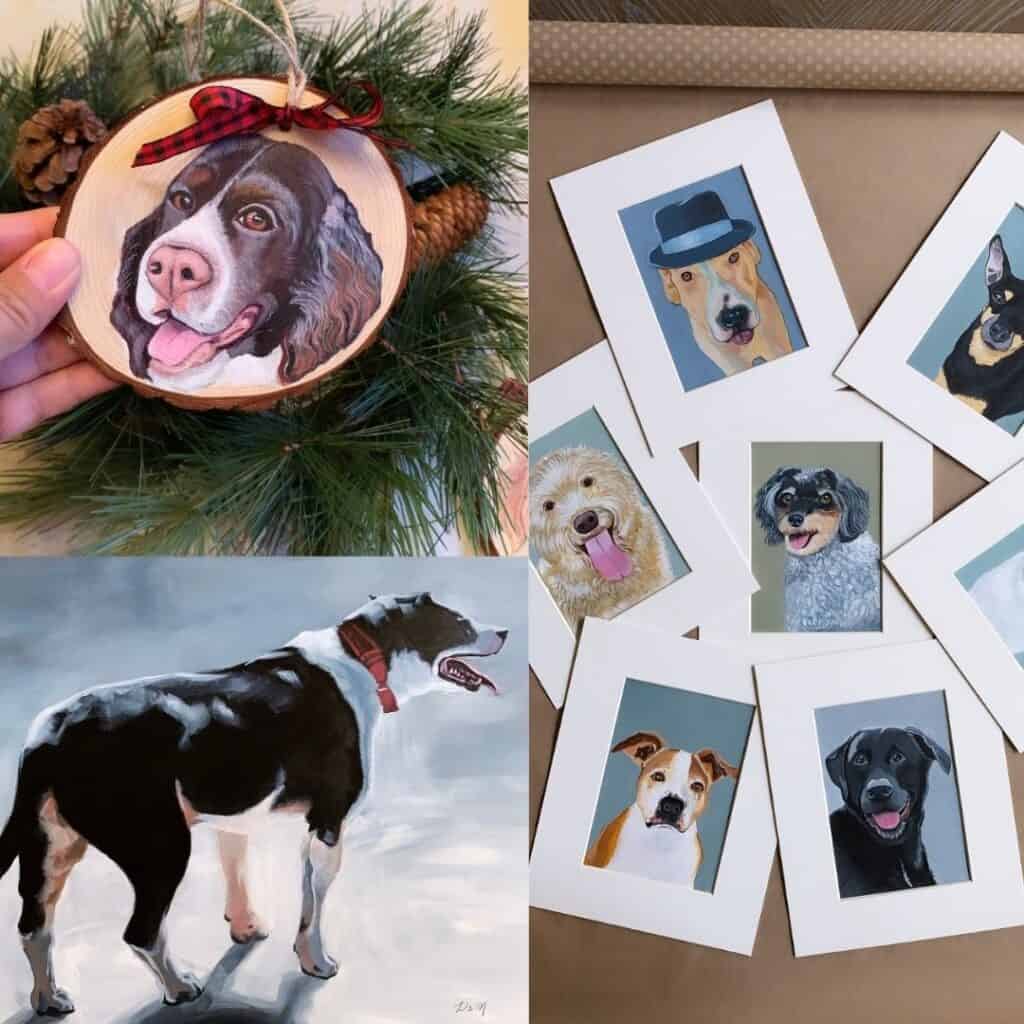 Slightly Sarcastic Me
Owner Susan Hemmerich-Wetmore is a Houston dog rescuer and creative guru. Hand stamped necklaces, key rings, dog tags are available on her Etsy store. Every purchase helps stray and rescue dogs in need. Custom orders welcome!
Shop on Etsy at SlightlySarcasticMe.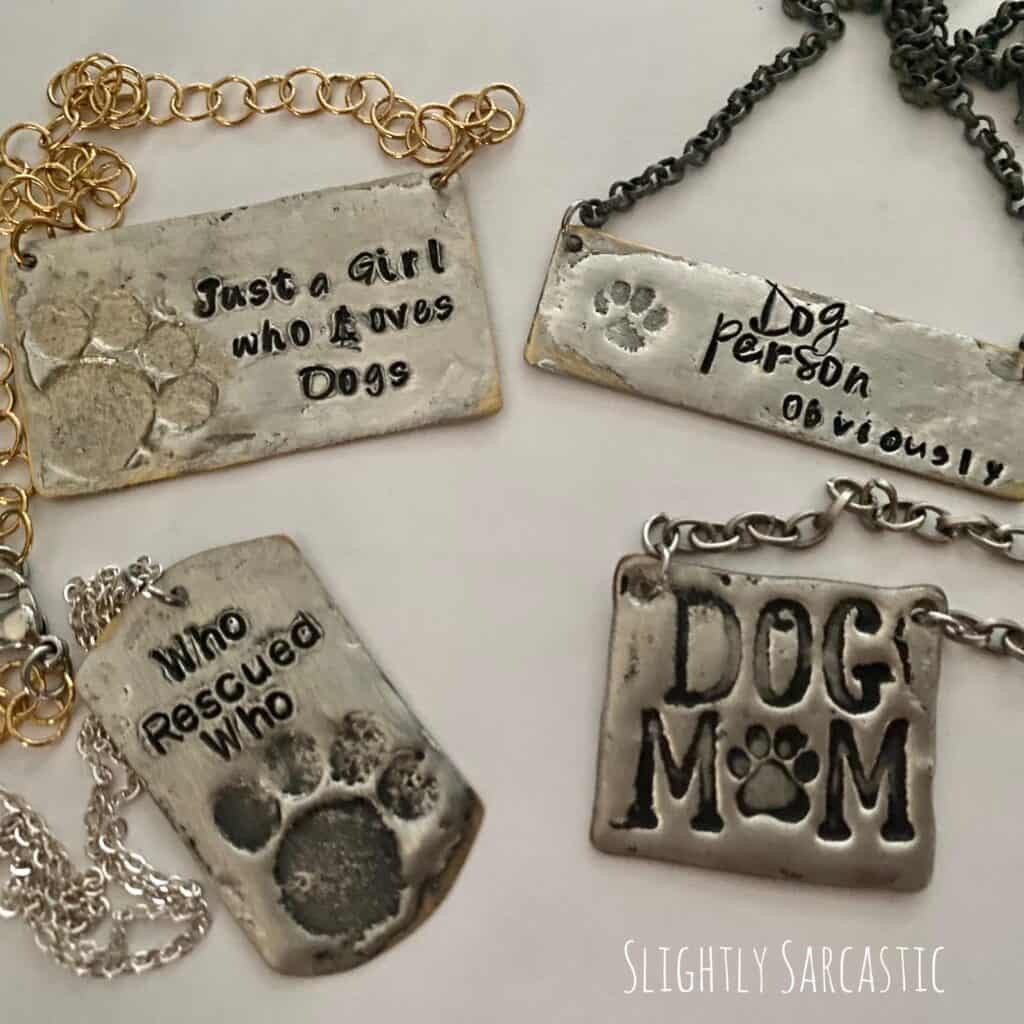 All Pup Love
Houston-based All Pup Love has aspirations of creating a pet parent brand that supports rescue. This spring they collaborated with us at HoustonDogMom and Facebook group Houston Dog Moms, to support Houston CARES Rescue. Get that t-shirt or one of their many other designs. They donate 10% of profits to rescue.
Shop online at AllPupLove.com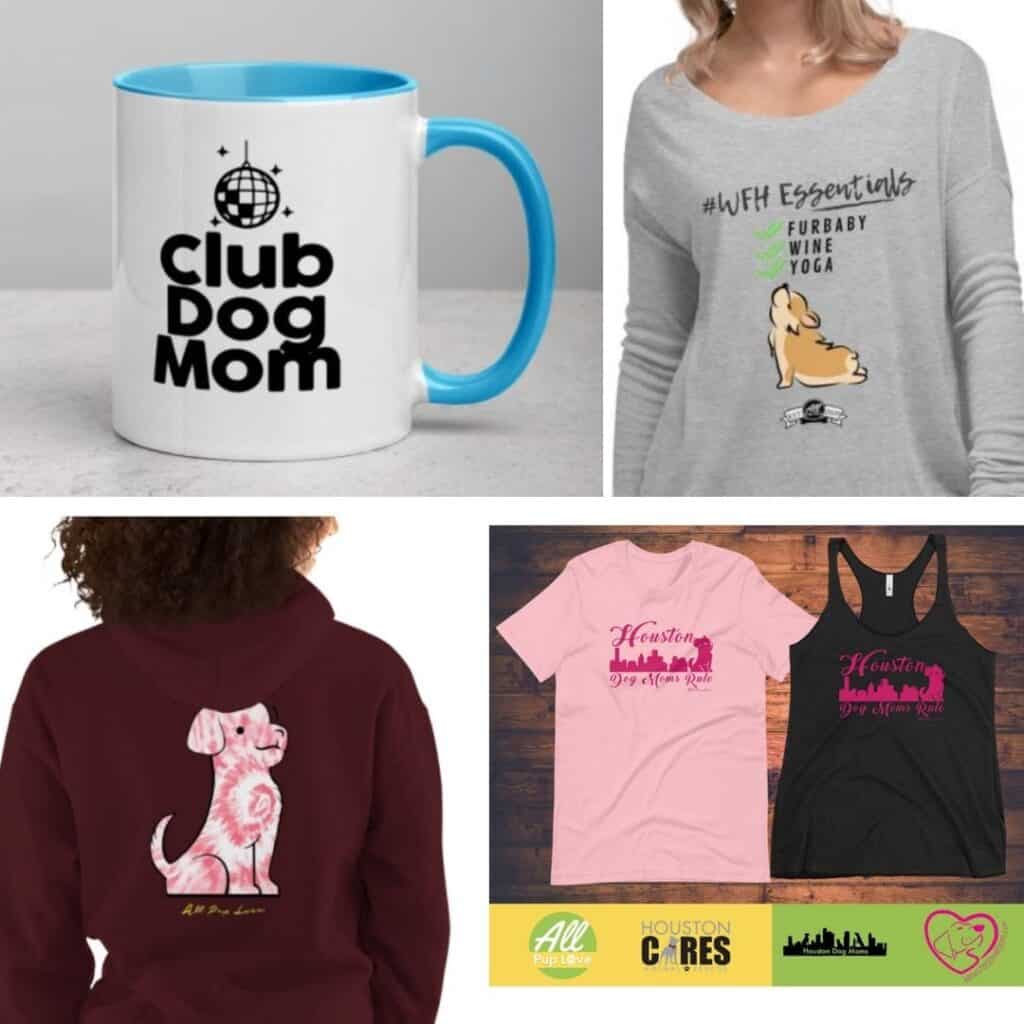 Paws for Heroes
You can't go wrong with a stuffed animal that looks like your best friend. Especially if they represent "battle buddies," rescue and shelter dogs that Paws for Heroes has matched with veterans. Each purchase supports this rescue's worthy mission, and there are multiple breeds to choose from.
Shop all Battle Buddies on PawsforHeroes.com

Wick & Wag
Be the light in a shelter dog's life with a candle from Wick & Wag. Owner Paige Armbrust makes these candles in The Heights, hand-pouring each one using soy wax and recycled glass jars. Scents include Salty Dog Beach Scent, Vanilla Pupcake, s'Paw Day Lavender and more.
Shop Wick & Wag on Etsy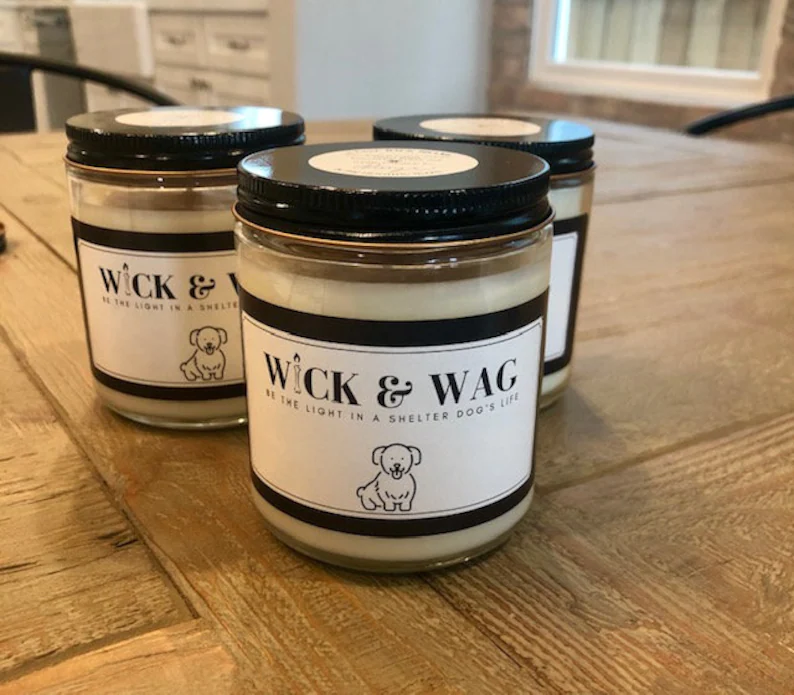 ---
Treats for the Dog
Jessie's Bites
Jessie's Bites is a Houston-based company with a mission: craft fabulous, nutritionist-developed dog treats, and employ an all-abilities inclusive team to do it. When you purchase, you're not only getting great stuff for your dog, you're creating jobs for special needs young adults. My dogs love the Coconut Chicken & Sweet Potato dog food, shown below.
Shop online at JessiesBites.com. Use promo code Best Pup for 15% off your purchase.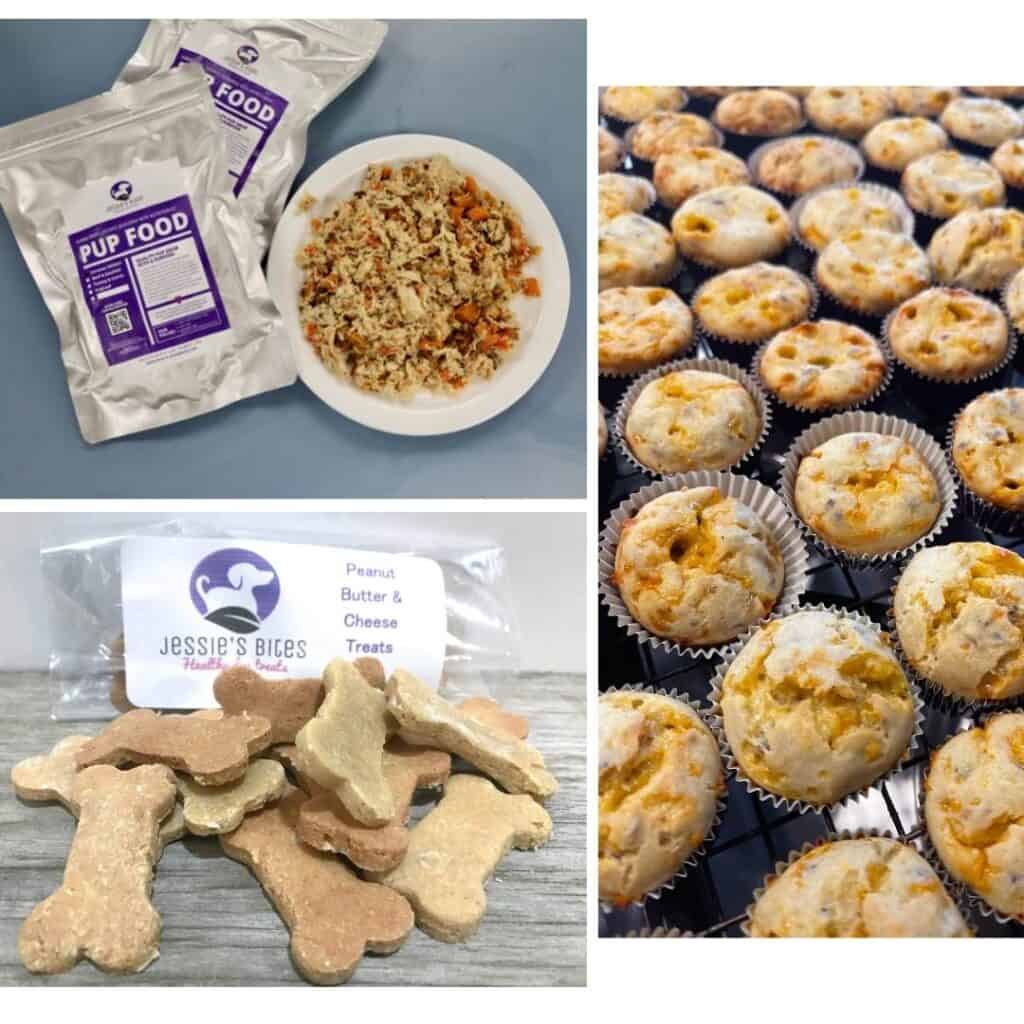 Lucius' Dog Bakery
For the holiday gift with wow factor, check out the Barkuterie Board from Lucius Dog Bakery. Owner Gozde Melis Zilinc started experimenting with foods for her dog Lucius. Now she makes doggie bundt cakes, cookies and barkuterie boards for any occasion. Pick up (Energy Corridor) or delivery in Houston, or shipping across the US.
Barkuterie Boards include mini shrimp, Alaskan salmon, Icelandic cod skin, lamb, beef jurkey, chicken jerkey, turkey and bacon crumbles, plus a paw cookie.
Shop online at LuciasDogBakery.com. Use promo code HoustonDogMom10 for 10% off your purchase.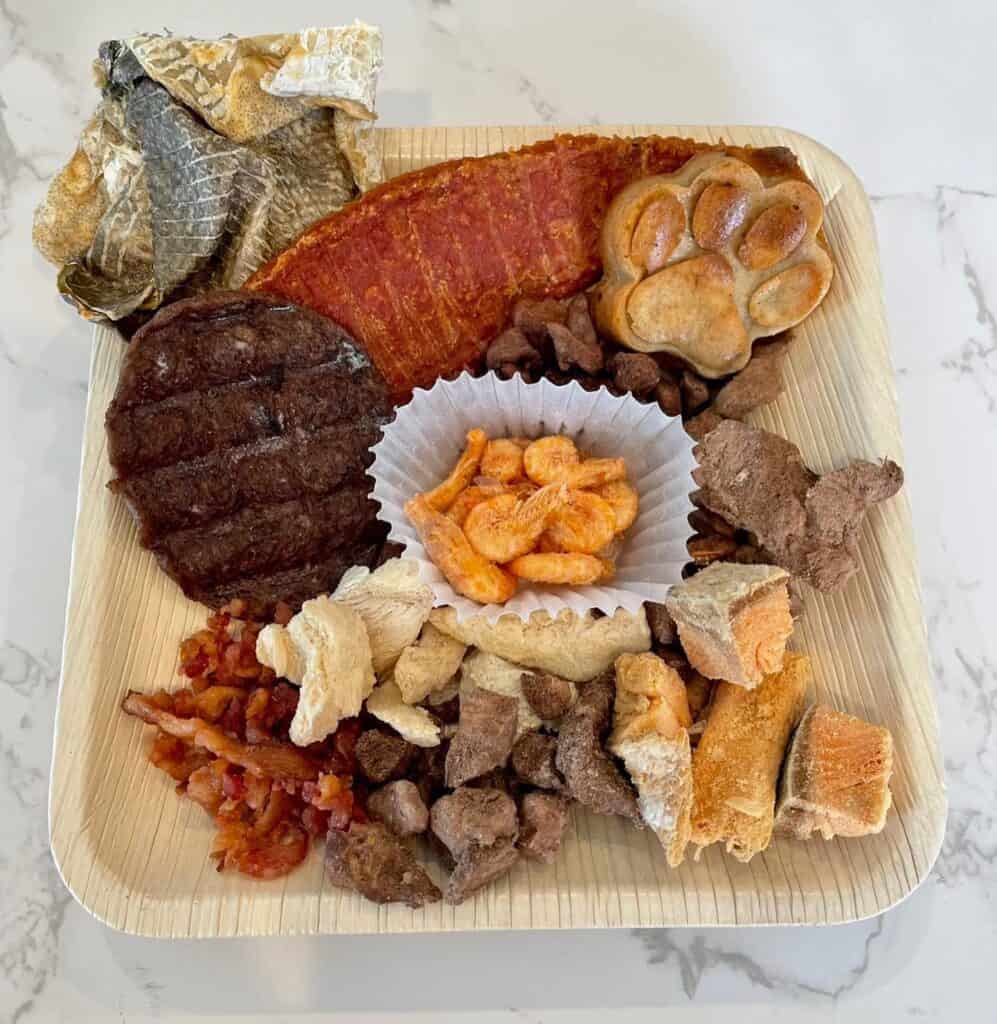 Layla's Barkery
Layla's Barkery is known for their special holiday features, including their Doggie Advent Calendar (mark your calendars to order next year!). But you can still get your special doggie some Pawberry Biscuits, Puparons or a box of 6 Iced Pawliday Treats!
Shop on Facebook or online at LaylasBarkery.com. Use promo code Layla15 for 15% off your purchase.
The Doggie Express
The Doggie Express is one of the largest locally owned treat companies. You'll find their beautifully iced creations at stores across Houston, and at Buccee's locations across Texas. But they are all made, by hand, in their location in Garden Oaks/Oak Forest area of Houston. Doggie Express also donates treats for The Pup Stop on Wakefield, which hosts quarterly rescue fundraisers.
Shop online at The Doggie Express.