Dog With Giant Tumor Had A Big Surprise When Rescued!
Animal rescuers in the Independence Heights area of Houston Texas had been watching this poor girl, now called Grace, for weeks. They were concerned with a giant tumor growing under her abdomen.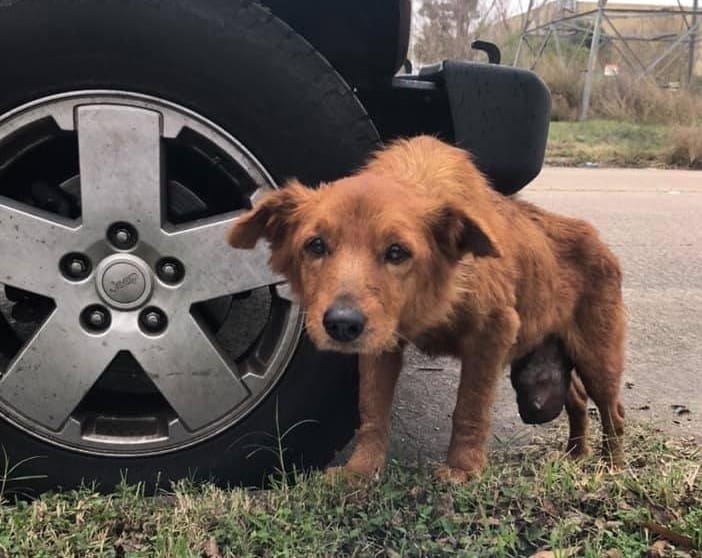 Volunteers with Animal Justice League had been feeding her and trying to gain her trust, but were unsuccessful in catching her.
Local grass-roots animal outreach team Houston Huts 4 Mutts narrowed down her location through various reports. Volunteers were able to locate her under a house, and coaxed her out with food. (Read more about Huts 4 Mutts mission to end chaining of dogs!)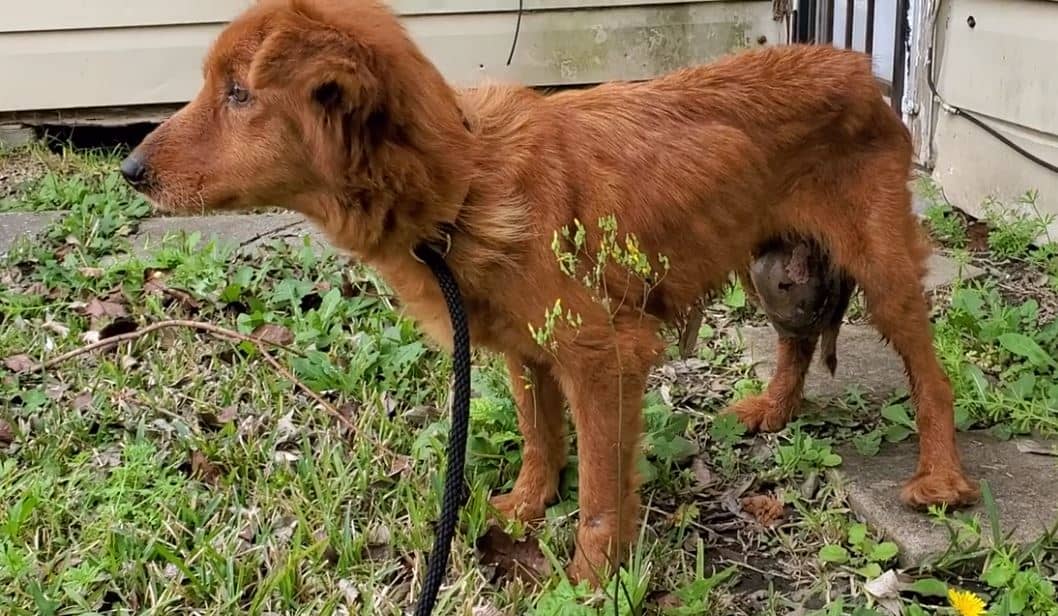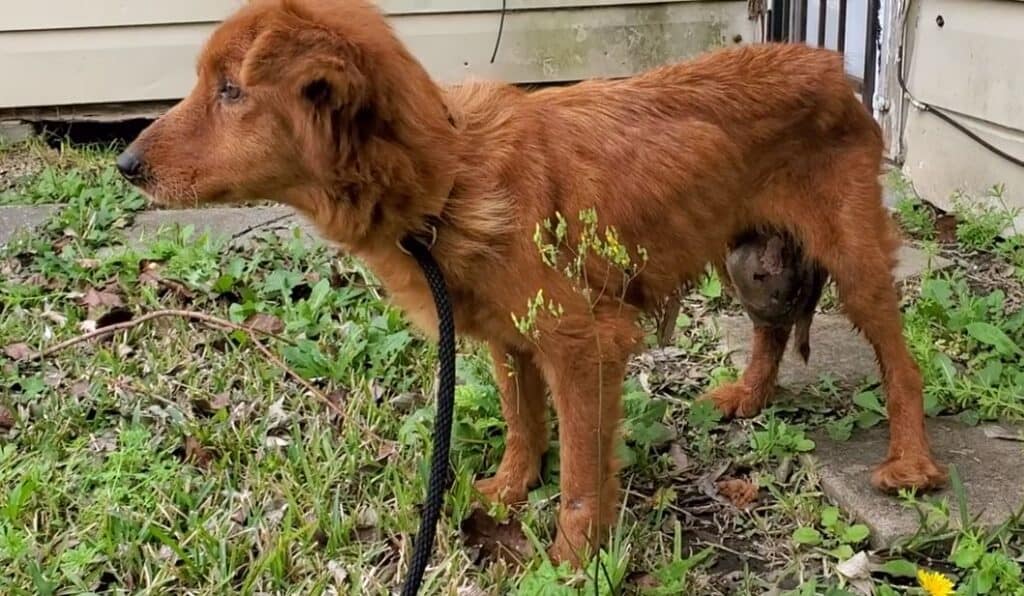 Due to Grace's condition, rescuers immediately took her to the Vergi 24/7 Animal Clinic in Houston. At the animal ER, she was found to be anemic, fighting an infection, and full of parasites. She received blood transfusions, glucose and antibiotics immediately.
One of the biggest concerns of course was the mass removal. Thankfully, veterinarians at Vergi x-rayed the mass and found it was contained to that single area. Surgeons removed the mass on 2/5/20, but test results are pending. We all hope it's benign.
The biggest surprise though? Veterinarians think Grace is just over a year old.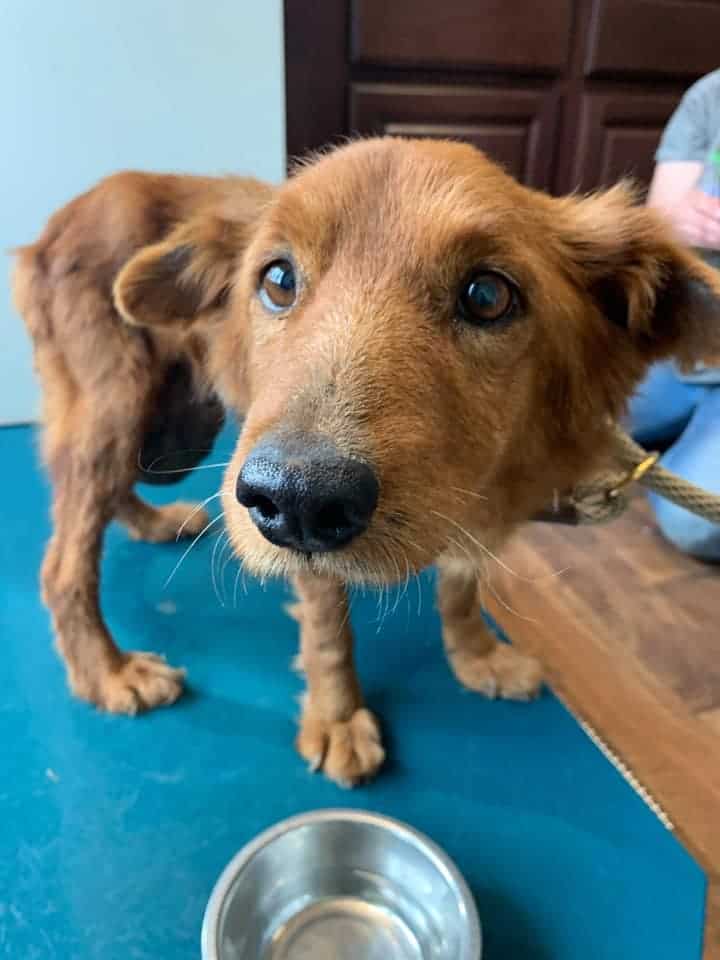 We hate to think what Grace's life has been like in just that short year. But Grace is already starting to bloom under the love and attention of rescuers.
Rescuing dogs like this doesn't come cheap. Animal Justice League has set up a fundraiser for Grace. They are looking to raise $6,000 to cover her initial medical treatment expenses. She will also need to be spayed, and will need to receive heartworm treatment.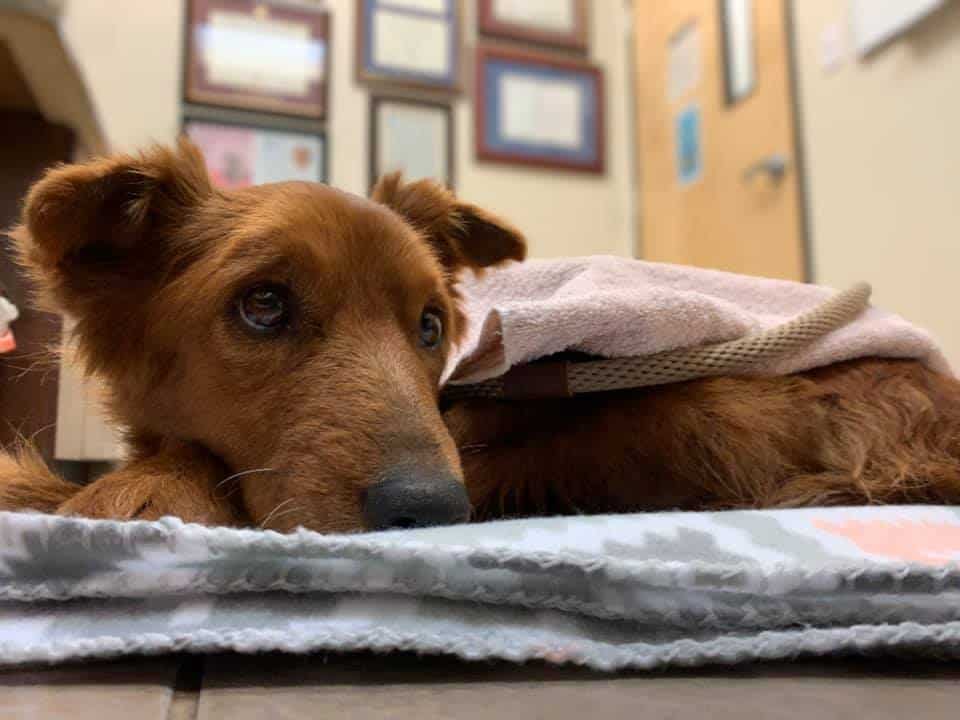 Animal Justice League posted on their Facebook page, asking for help.
Please help us help her! It breaks our hearts to know what she's been through so far. We'll do whatever we can to get her on the right track!
How You Can Help:
Animal Justice League is a 501c3 with a mission to rescue homeless animals in Houston Texas.
All photos from Animal Justice League Facebook page unless otherwise noted.