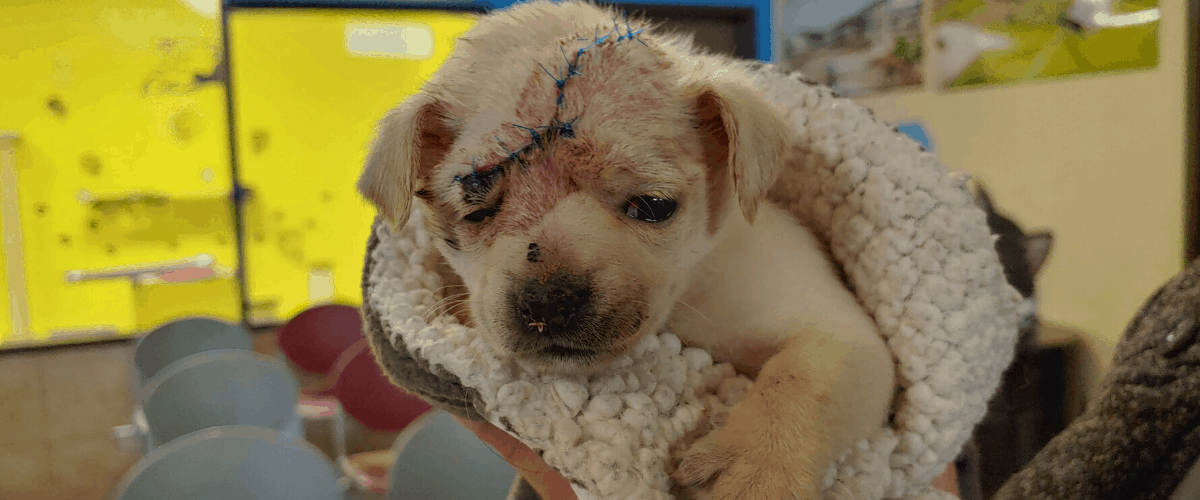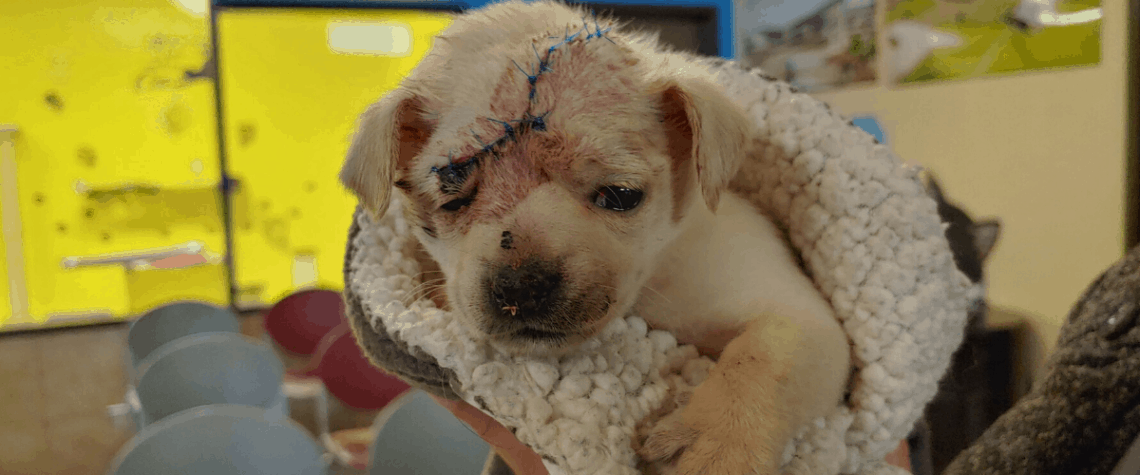 Puppy Found With Massive Head Wound Needs Your Help
Staff at the Harris County Animal Shelter in Houston Texas have seen a lot. But staff and volunteers were horrified yesterday when a citizen brought in a 6-week old puppy with severe injuries.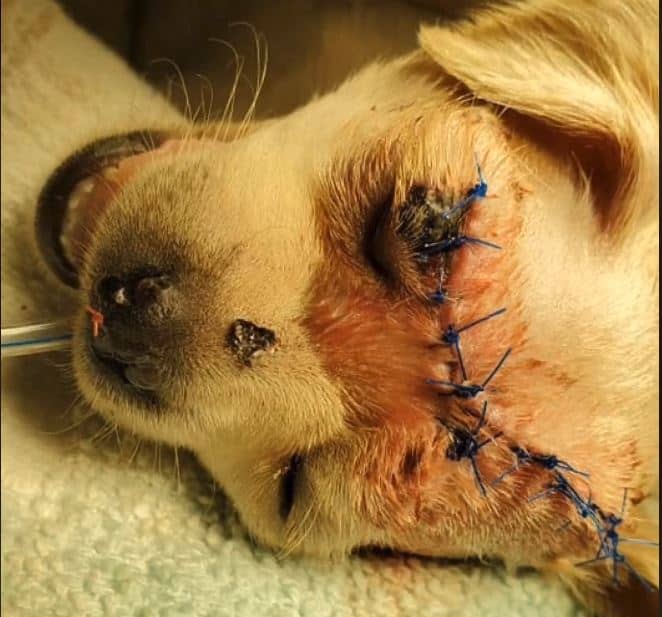 According to networking page Urgent Shelter Pets Houston:
This little puppy was found and brought to the Harris County Animal Shelter yesterday morning (1/21/20). She had a huge laceration over the cranium and the hard palate (top of mouth) had been separated from the maxilla (upper jaw), exposing the turbines (nasal passages). The upper left canine tooth and adjacent teeth were gone.

Dr. White, director of the shelter, did his best to close the large cranial laceration and suture the hard palate back into place. This puppy was up and trying eat shortly after surgery. She WILL need additional surgeries!"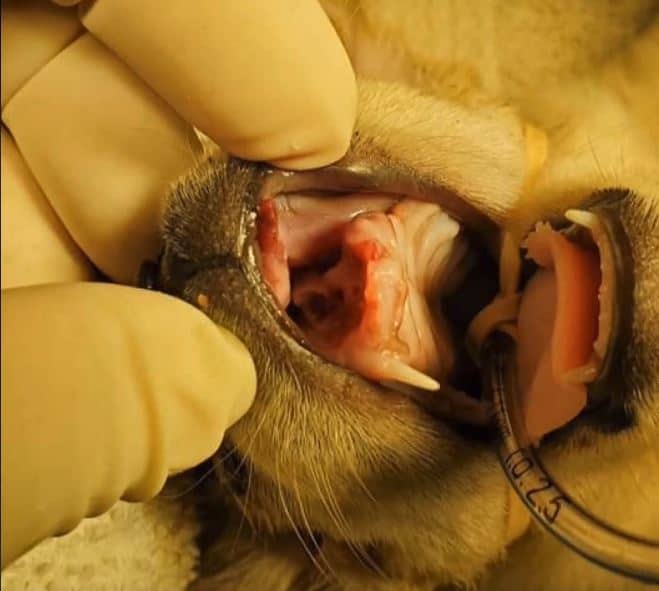 A shelter staff member took the puppy home with her on Tuesday night.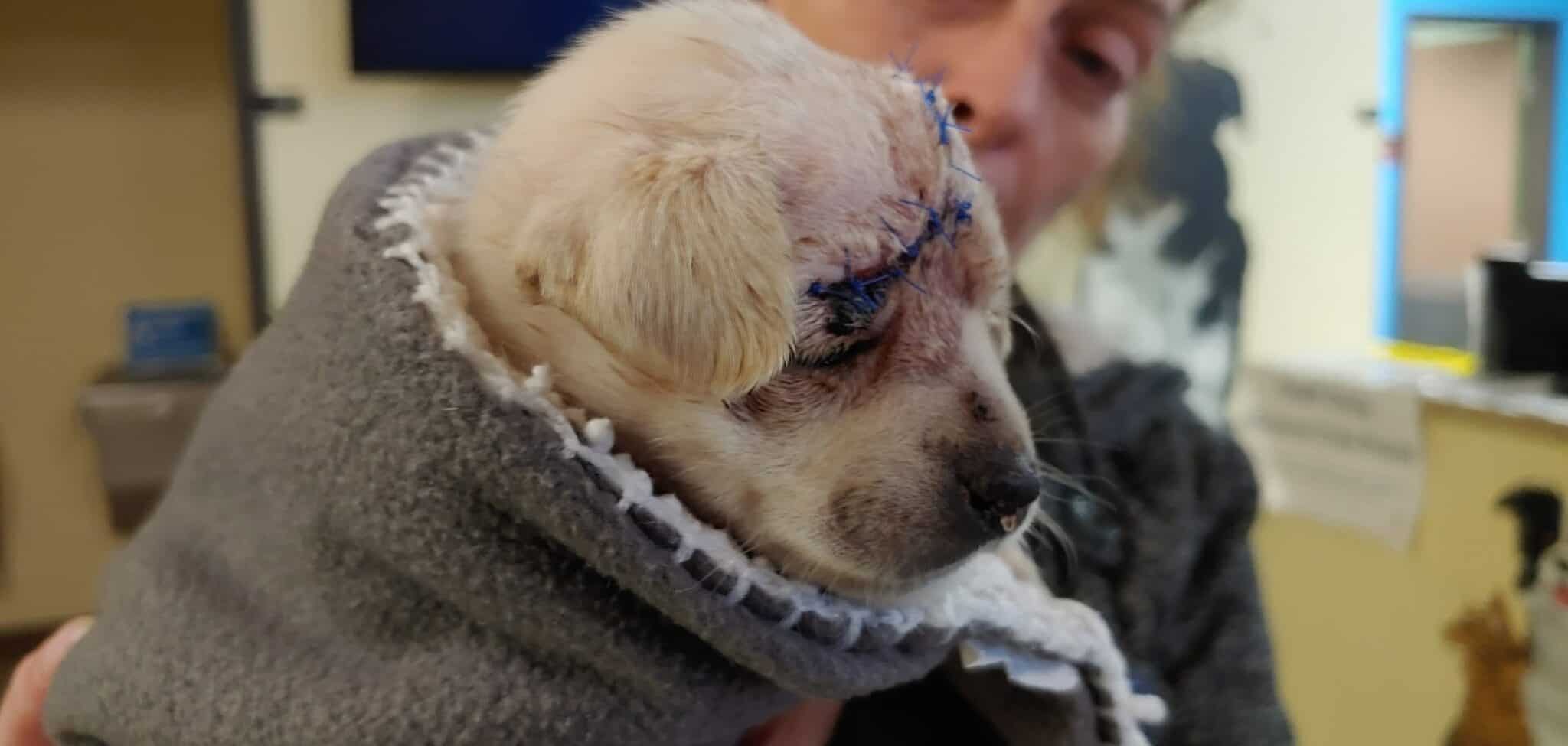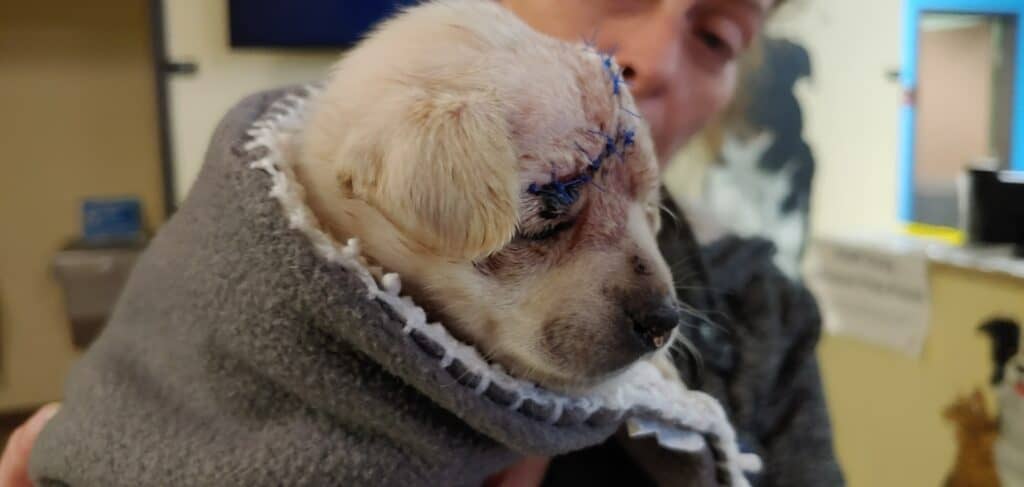 On Wednesday morning, Wag Again Rescue stepped up to take on the care of this puppy, who they have named Sadie.
As an Approved Medical Rescue for Harris County Animal Shelter, Wag Again takes on some of the more difficult medical cases the come in to the shelter.
Legally, the shelter must hold stray animals for three days to allow an owner to reclaim the pet. As a medical rescue, Wag Again can remove an injured animal from the shelter before that three-day stray hold is up.
Wag Again posted:
It is unsure if the nasal passage will ever be normal, but they (veterinarians) are going to try their best for this little girl! She's a fighter! She isn't giving up, and so we certainly aren't going to give up on her either.
How You Can Help:
Wag Again Rescue needs your donations to help Sadie and the many other dogs they rescue in the Houston area.
You can donate to Wag Again Rescue:
Paypal: PayPal.me/wagagain
Venmo: @wagagain (account will say Greg Stroud, who is the executive director of Wag Again.)
Zelle: [email protected]
On their site: https://wagagain.dog/donate
Can't donate? You can still help through social media! Every share, like and comment helps her be seen by more people:
UPDATE 1/26/2020:
Sadie is being treated at Wilcox Veterinary Clinic in Houston. She is recovering, though her airway is being monitored around the clock. She will likely require more surgery on her sinus cavity and airway, but they would like to wait until she is bigger and stronger. Per the rescue, this was likely caused by an animal attack, the damage was not inflicted by humans.
Note: Urgent Shelter Pets Houston is a networking page run by shelter volunteers and is not affiliated with the Harris County Animal Shelter.
All photos from Wag Again Rescue's Facebook page.