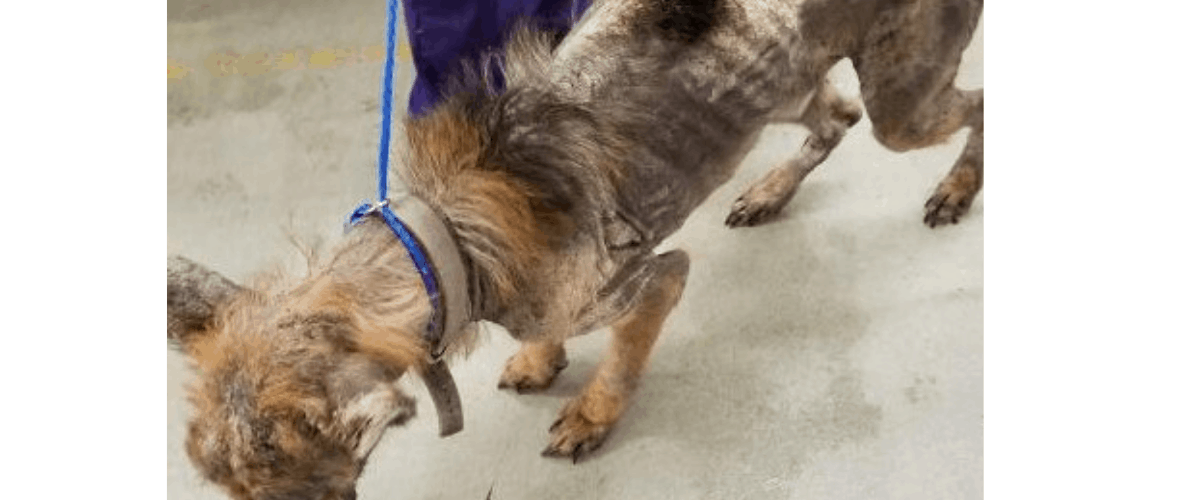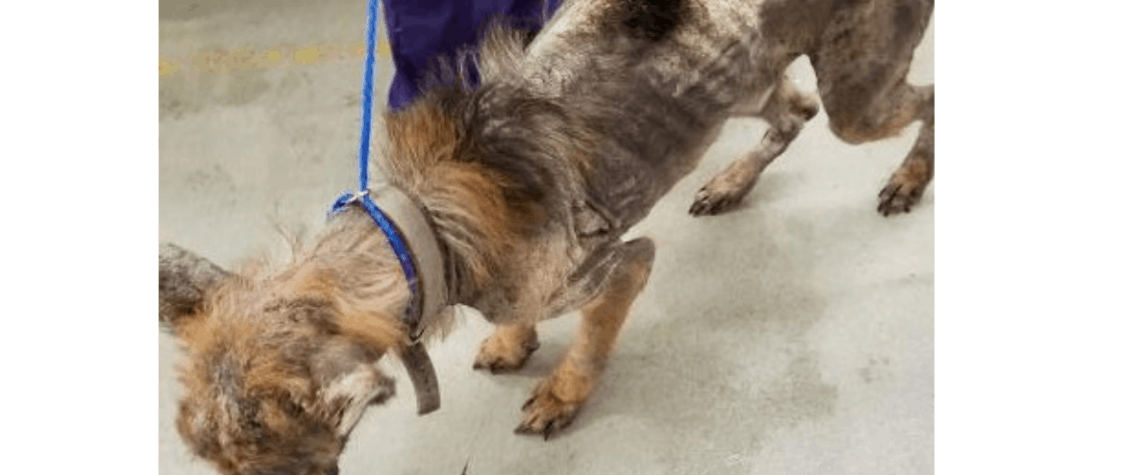 Even the Shelter Vet Was Shocked at This Dog's Condition
According to witnesses, when this poor street dog was brought in to BARC (City of Houston Animal Shelter), BARC staff, animal control techs and even the vet were shocked at how he was even managing to stand up.
The dog was found and brought in by a citizen.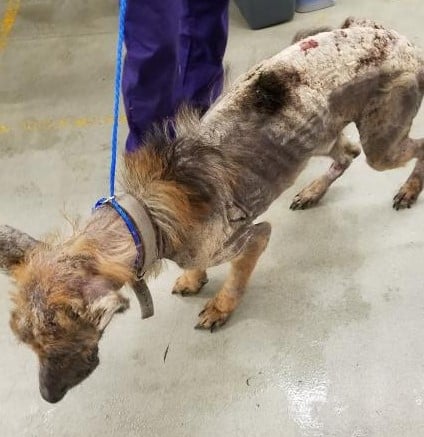 According to a Facebook post by a volunteer:
He's so skinny, and weak, he was stumbling. Probably been a "street dog" for all of his life. Amazingly he is only low positive H/W and still, weak though he is, friendly to the humans now caring for him at BARC.

Sherry Gregory Nassar, Facebook page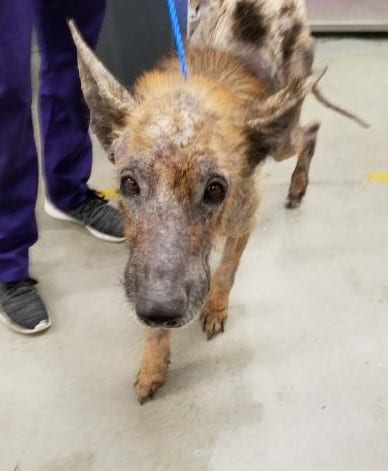 Thankfully, local Houston Scout's Honor Rescue, Inc. saw his plight and immediately came to his aid.
He spent the night at their emergency vet, but they need help to save this poor boy.
Despite his horrific condition he seems to be super sweet and we would love to help him. We need to get him tonight and get him to the emergency vet and desperately need funds to do that. We will also need to line up a foster as there is no way we can put him in to boarding.

Scout's Honor Rescue Inc, Facebook page.
How You Can Help
Foster: Contact Scout's Honor at [email protected]
Donate: Donate via www.scoutshonor.org, venmo at @ScoutsHonor-Rescue, or Paypal at paypal.me/scoutshonorrescue